You may be wondering what ClickBank is and why a lot of marketers talk about it? It is the easiest approach to make money online is to promote other people's items. Affiliate marketing is a term used to describe this practice.
In a nutshell, you discover an appealing product online and agree with the merchant to get a commission for each purchase that leads to their website.
Few affiliate marketers know of ClickBank (and if you don't, I'll explain what it does below). Still, most of you guys aren't familiar with how to utilize ClickBank to generate money.
It is a well-known platform for thousands of digital products like e-books, videos, healthcare products, fitness, and software. ClickBank is just a middleman between the affiliates and vendors.
Affiliate marketers like you can join this platform and sell products online. You need to choose the product and throw some traffic at it to earn a commission.
The most interesting thing about ClickBank is that it has around 4,000 products that can reach 200 million customers around the globe.
Are you wondering about what ClickBank is and how it works? Well, keep reading till the end to find all you need to know.
What is ClickBank?
ClickBank is an affiliate network that is very famous in the affiliate marketing world.
Clickbank is free, and it offers you thousands of different products to promote. There is a list of several niches you have to jump into.
As long as the affiliate commissions go, you may find different commission rates that may come with the items in the ClickBank marketplace.
Along with it, ClickBank offers you a wide variety of products that you may promote, including training courses, software, videos, e-books, and many other digital products.
How Does ClickBank Work?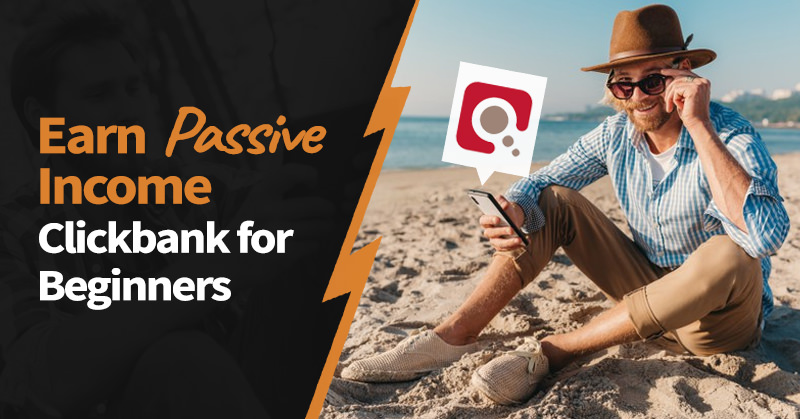 When ClickBank is being compared with other affiliate programs, there comes a huge difference. As a Beginner, you may utilize this affiliate platform to promote the products and use them to your advantage.
Remember that it will only happen when you are a product creator and want to promote your product. As long as the payments go with ClickBank, you may have an option to select to be paid on a biweekly, weekly, or monthly basis.
And the minimum threshold that should be met for your money to be paid out is 10 dollars. It is something that might change however you want to.
The main drawback to the payouts with ClickBank is that you must first meet the CDR (customer distribution requirement) before receiving your very first payout.
To meet these customer distribution requirements, ClickBank stated that you must achieve five special sales in your account from two different payment methods. And these payments could be from:
PayPal
MasterCard
Visa
American Express
Discover
CarteBleue
Maestro
DinersClub
This policy has been made to prevent any fraudulent activity between your account and the items on the market. You might be thinking how annoying it is, particularly when you are just starting. You may be making some money but would not get it right away due to this policy.
If you have made some sales with this affiliate marketing program but somehow have not received the amount yet, it could be because of this CDR policy, or maybe you haven't met your threshold yet. This CDR policy will affect you only at your beginning stages when you see the bright side of things.
As soon as you meet the requirements and get your five special sales, you don't have to worry about this.
How much fee do you have to pay for joining?
ClickBank is entirely free to join. Being a beginner for ClickBank, all you have to do is go to the ClickBank website, sign up, and create your account for free. As you have created your account, you will be given access to an affiliate marketplace. After that, you can pick a niche and items to promote.
Can you make money with ClickBank?
Certainly, you can! It is an open question that everyone asks. It depends on the knowledge and experience you have as an affiliate marketer. Also, the type of offer you are promoting and the traffic you are getting.
However, the amount of money you make with ClickBank depends on you and your skillset; there is no limit.
There are people almost all around the world making thousands of dollars with the ClickBank affiliate program, and it is due to the large variety of items ClickBank has to offer you.
As mentioned above in the blog, commissions are usually higher with ClickBank, so it is not uncommon to see people making a living off the platform.
Is ClickBank safe?
ClickBank is 100% genuine and very safe to use as it is used by millions of affiliates across the globe. It is a powerhouse affiliate network that offers thousands of items to promote on your website or any other platform or site you have in mind.
What are the Benefits of Using ClickBank?
There are several benefits that you can enjoy by using a ClickBank. Some of these benefits are as follows:
1- Highest commission rate
You will hardly find any affiliate program that offers a 40%-75% commission rate, but ClickBank gives you 75%. It depicts that it is one of the highest-paying websites, and we know that quality marketing is worth it.
ClickBank works with the product creators and sets the competitive commissions. It helps to attract affiliate marketers and digital marketers to stick with them and promote the products.
2- No monthly fees
Unlike other affiliate programs, there is no monthly fee attached to this platform! How do I get paid? The most convenient way of getting your money is by PayPal. However, you can also request a check payment from them after reaching the minimum payout.
How do I start? It's really simple! All you have to do is sign up using your email ID and password.
After that, fill in all the required information and verify your account by either uploading a copy of a government-issued ID or filling out a short form.
Make sure that you use real information to contact you if there is any problem with your account.
Once inside, it'll take you to their main affiliate area, where all the details about each product are listed along with some extra features like understanding why this product is popular, what kind of problems it can solve, etc.
3- Choose a product you want to promote
You can promote any digital goods and services via the ClickBank marketplace. You may pick whatever digital items and offers to market because the ClickBank online market has millions of items from which you may select your preferred product. So, it's very likely that you'll discover deals that are beneficial to you.
4- On-time Payments
ClickBank operates on a "pay-as-you-go" system – which means that you get paid when your customer buys something from your link. You won't have to wait for months to receive the money!
That's one of the great benefits of ClickBank affiliate marketing.
5- Recurring commissions
Every product on the portal has a tooltip showing how much commission you will make from each sale. If the commission is 50%, it means that every time someone you refer to ClickBank purchases this item, you will get $5 added to your account and so on!
6- Excellent support
There are many support and training staff active for 24/7 availability. You can ask questions or share ideas with them anytime.
Their live chat window is always open for all affiliates! They're responsive and seemed pretty excited to help us promote great products.
How to find the best product to promote?
As you familiarize yourself with the ClickBank dashboard and the metrics behind the items, you may wonder what makes a product good and what type of item is best for you. What metrics must you pay the most attention to?
Most beginners, when researching an item, will only look at gravity. However, the gravity of a product is important, but it should not be the only factor you have to look at. It may be very easy for you to conclude that an item with a high gravity will always be the proper route to take, but the case is not always the same.
Certainly, high gravity means that the item is selling and converting at a high rate, but greater gravity also means more tough competition for you. Items that convert at a high clip do not go unnoticed as they are highly converting for a reason and other affiliates are fully aware of that.
Due to this reason, when you are going to promote items with high gravity, surely the item is selling. Still, along with it, you are also putting yourself up against a ton of competitors and a lot of other well-experienced affiliate marketers.
Meanwhile, competition is not always terrible in business, but it is not good for someone new to everything and with little to no experience under the belt.
What is the best product to promote?
Some e-books can have gravity as low as 1 or 2, while some health-related products can reach up to 200. In short, anything above 100 is considered great. It depends on your niche and how hard you are pushing your affiliate links.
If you consider the bigger picture, like average price point per customer (say $25) and conversion rates (like 5%), you'll be able to make money with any decent enough product.
Some ClickBank users claim that doing daily research on the ClickBank Marketplace is the best way to find profitable products.
However, many top-selling e-books are available in ClickBank Store, promoting and earning huge money. They are not physical products but digital ones made up of PDFs, videos, or audio files.
The best part is that they come with a 60-day unconditional money-back guarantee, bringing additional trust factors for your potential customers.
To get the best results, I recommend you choose the products with good gravity scores in the money-making, business, and health and fitness niche.
Check my other blog about Best ClickBank products to promote to find out the best-selling ClickBank products.
Best Way To Promote ClickBank Products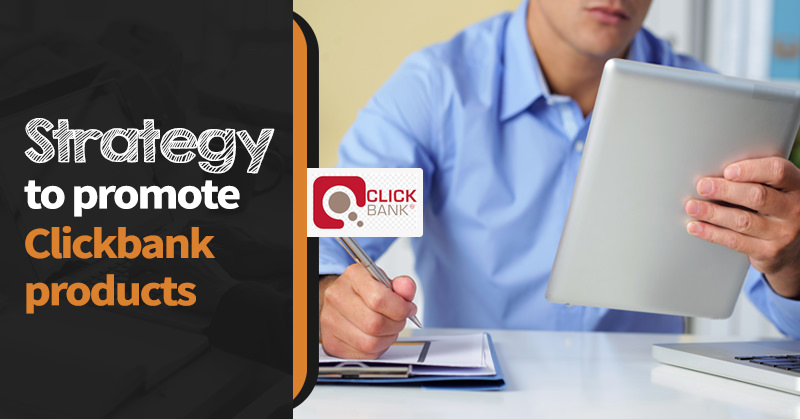 Please note, don't just focus on the gravity of an item. Consider all other aspects of the product that come along with it, and look at its metrics as a whole. Some other things to look for in a good item are given below:
1- Professional Sales Page
Whenever you are looking to promote an item, a professional sales page is something you must consider. You may not want to promote an offer with a sales page that may look confusing or scammy.
That may easily turn any visitor off and also lead to a much lower conversion rate. You have to find the products with a professional sales page that is clean, simple, and easy for the viewer and visitor to maneuver through.
2- Clear Call to Action (CTA)
It may seem that having a clear Call to Action (CTA) is a part of having good sales pages. As you observe the product sales pages, you must clearly and quickly identify the call to action.
The CTA must not be broadcast in a spammed way, but it should still be presented in a way that can be noticed by the viewers and convince them to take some action.
You may want to promote items that have that "it" factor to them. Also, you may need products that will deeply connect with your visitors and trigger the right emotions that lead them to buy the products.
3- Video Sales Page
It should not always have to be your top priority, but a video sales page may tend to convert at a greater rate than a sales page with only text on it. With the passage of time and the latest technology, visitors usually start to gravitate more towards video content.
One of the main reasons behind this is that it is generally very easy to develop a good connection and form of trust with the audience via video content rather than just reading a blog with text only.
Moreover, an emotional connection is also easier to attain via video instead of text. That's why having a sales page with great video content on it is always a plus point on your side.
4- Positive Feedback About the Item and Low Refund Rate
You have to make sure that you are only promoting genuine items. And a great way to figure whether the item is doing what it says it does. It would be best if you observed the reviews and feedback of the product from your audience.
Look at what other people and customers are saying about the product. How are they reacting to it? Is it meeting the needs and requirements of your targeted viewers? Is it bringing out a lot of positive feedback and reactions?
All of these questions are those you have to ask yourself when you are going over the feedback of an offer.
Another important metric you have to look at is the refund rate. A high refund rate for a product is an automatic red flag. In other words, it may tell you that your item is not meeting the needs of viewers or not providing that solution to the issue that lies within the visitors.
A low refund rate is what you want and want to aim for. Because it equals more money in your pocket and more viewers being helped and satisfied.
5- Better Affiliate Tools
Some of the affiliates may overlook this factor, but an item with a decent number of affiliate tools is always a great sign, especially when judging whether the product is worth it or not.
Affiliate tools are very helpful marketing resources that may be designed to give you aid in promoting your product even better.
These affiliate tools maybe things like images for your website or your blog post of your choice. For example, website banners, pre-written emails for an email list, done-for-you articles, item statistics, and many more.
These tools may help you out a lot, and you must always aim to promote items with a good tools page. A page with loaded affiliate tools is a very good sign as it shows that the affiliate vendors care about their affiliates making money along with the offer. That's why they have provided a tools page in the very first place.
What does gravity mean on ClickBank?
Gravity means the degree to which a specific product is sold. It is very tough for most marketers to find products that are making huge sales every day. If you find products with high gravity, you can ensure yourself a rich commission.
The gravity of any product will help you know its popularity online. For instance, suppose you are promoting a product that has a gravity of 50. It means you'll receive maximum commissions for this item, but it will be tough to make money if you promote a product with a gravity of less than 50.
What is a good gravity on ClickBank?
The gravity of any product depends on its sales. So the higher, the better. If you find a product with a gravity of more than 200, it will be profitable as per your requirements.
You can check out products by going to ClickBank Marketplace, where you'll be able to see all the items they have on offer that day or during a particular period. You can use the search box, enter a keyword that interests you most, and select 'Marketplace' from the drop-down menu.
This way, you will see all items relevant to your topic/keywords in the marketplace sorted according to what is selling well at this point by gravity. If a product has high gravity, it will have more sales, and less gravity means a low number of sales for this particular period.
Conclusion
There is no doubt that ClickBank is the most popular affiliate marketing network where you can quickly start your journey as an affiliate promoting various types of products. By following the above steps on making money with ClickBank, I am sure you'll achieve your goal within a week or two!
To improve your sales & commissions even more, you need to keep updating yourself by paying regular visits to ClickBank University. It will help you find out which new trending products are in the market and promote them and the older ones. This way, you will be able to maintain a stable income from ClickBank.
Moreover, you learn from scratch and earn passive income every month; you should join Commission Hero, the best ClickBank affiliate marketing course available on the internet. The best part is that it comes with a 30-day money-back guarantee, so you can always be assured of your investment.
Since ClickBank launched, I have been an active member, earning over $10,000 every month from this platform alone! That's why I recommend Commission Hero to everyone who wants to start their own online business without investing much money or time into it.
Best of luck for making big bucks with ClickBank! 🙂
"Have the end in mind and every day make sure your working towards it"