Affiliate Marketing vs Dropshipping business models, find out which online business of your choice. Why choose one of these two business models? The best part of these two models allows you to run both these business models without stock or inventory. More individuals looking for a second income want to understand the difference between the two business models. Understanding both business models will help you decide which model is suitable for you.
I will explain to you what affiliate marketing and dropshipping detail and how you can start both businesses. Overall, it will depend on how much time and money you have as capital for starting an online business. Otherwise, you can make money on both business models if you have the tools to establish either of the business successfully.
What is Affiliate Marketing?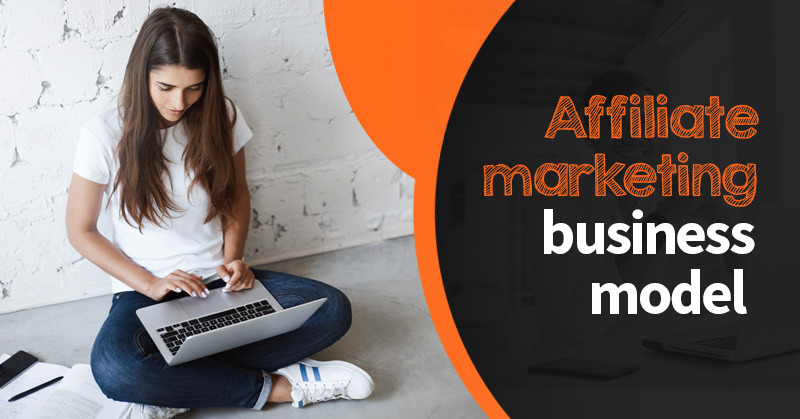 Affiliate marketing is the act of promoting merchant products to potential buyers using an affiliate link to earn a commission when someone makes a purchase using your link. Most merchants pay a commission of 3%-10% of the product prices.
However, an affiliate marketer can earn commissions of 30% and above when they choose to promote high-ticket affiliate products. Some of the best high-ticket affiliate products include digital products and SaaS (Software as a Service) products.
How Much Does It Cost to Do Affiliate Marketing?
You can start affiliate marketing with zero capital. Many affiliate marketers start by creating social media pages, blogs, or a YouTube channel to promote affiliate products. However, you can choose to start with little capital, promote your platform, and start making passive income.
Affiliate marketing is a low-cost endeavor because the merchant covers most of the costs involved. You won't need a website or payment processing system when you choose to do affiliate marketing. It may take time to build a client list without any capital, but it is doable.
How to Select a Niche
There are many broad categories of affiliate marketing and many niches under each category. It is imperative to carry out thorough research when selecting a niche to promote. It should be something you are passionate about, with low competition and good commission rates.
Many affiliates make the mistake of promoting products they don't know anything about and have never used them. Start by promoting products you like, and you can test others as you build your affiliate marketing business.
Another factor to consider is the products you can promote under your niche. You need about 15-20 affiliate products to promote if you want to make a monthly income from affiliate marketing.
Which is The Best Way to Do Affiliate Marketing?
The easiest way to do affiliate marketing and get customers is through reviews. Nowadays, 93% of consumers read product reviews before choosing to make a purchasing decision. Therefore, you can give an honest review about affiliate products telling potential buyers what to expect.
Also, you can share the benefits of a product and how it changed your life. First-hand accounts of how a product is amazing or the flaws of a product tend to increase traffic. You can find ways to use that traffic and recommend the products you are promoting. Reviews works on social media, blogs, websites, and even YouTube channels.
Finding Affiliate Programs
You can opt to find affiliate products to promote by going to specific websites and checking whether the site has an affiliate program. You can find a link to a business affiliate program at the bottom of the webpage. Click on the link to learn more about a company's affiliate program and join if you are interested. Some of the popular affiliate programs include the following.
Another simple way of finding amazing affiliate programs is by joining an affiliate network. An affiliate network is a site that has a collection of affiliate programs and offers. Therefore, you can use one account to access multiple affiliate products and programs. Some of the best affiliate networks include the following.
What is Dropshipping?
Dropshipping is the act of running an eCommerce business without buying or keeping business stock. It is an easy way for individuals to establish an online business on a tight budget. Dropshipping is a simple business model that works when you find reliable suppliers. Overall, it is a sound business venture that can earn you significant income.
Many eCommerce business owners prefer dropshipping because it reduces the cost of starting up an eCommerce business. You won't have to set aside money for stock or rent a storage facility for your storage.
Choosing a Supplier
You can sell anything when doing dropshipping because you don't need to buy stock. However, it would be best to find reliable suppliers before you start selling a product or service on your website or any e-commerce platform. Find or google the top-rated manufacturers or suppliers to source your product. You should look for several manufacturers and pick the top two to be your suppliers.
Always check the track record of the company before choosing to rely on it as your dropshipping partner. It would be best to find a company that offers excellent customer service to reduce customer support activities. Overall, do a thorough vetting process before settling for a manufacturer to sell products for dropshipping.
How Does Dropshipping Work?
In dropshipping, a business owner sets up an eCommerce website like Shopify or eCommerce platforms like Amazon, eBay, etc. The site contains a product page, a shopping cart, customer support, and a payment processing page. Also, you have to market your eCommerce website to reach your target audience.
When a customer makes an order and pays for it, you will make the order from your supplier at a wholesale price and have it delivered to the customer's address. Therefore, you don't need any capital for buying inventory. You make profits by finding suppliers who give you an excellent wholesale price and sell products at retail prices.
Most drop shippers make a profit of around 10% per sale, depending on their retail prices. Dropshipping allows you to set a suitable retail price that will give you substantial profits. Also, you can deduct your profit immediately after a client pays since they pay before you make an order to your supplier.
How Much Does It Cost to Start Dropshipping?
You need an eCommerce website to do dropshipping. Most eCommerce platforms like Shopify and Woocommerce charge a monthly fee for hosting your eCommerce website. Also, you'll need to buy some plugins that will make shopping on your eCommerce store an enjoyable experience.
Moreover, you need to set up customer support to ensure that your visitors get their questions. Therefore, you should invest in chatbots and outsource a virtual assistant to offer customer service. If you are free, you can do customer support for your eCommerce website.
You need a minimum of $300-$500 to start a realistic dropshipping business assuming you have a laptop and steady internet. However, it would help if you had a cash cushion of about $1,000 as you wait for your dropshipping business to pick up and generate profits.
Affiliate Marketing vs Dropshipping: The Benefits
There are several benefits of both affiliate marketing and dropshipping to individuals who choose the business model. These benefits are the reason why many people are interested in doing either one of them.
Affiliate Marketing
Dropshipping
• Zero or low start-up costs.
• It's an excellent passive income source.
• Easy to get started.
• Affiliate marketing is mostly hands-off.
• The business can operate from anywhere.
• You can do affiliate marketing on several platforms.
• Consistency leads to an increase in accumulated monthly income.
• It is a low-risk business because you only order products after receiving orders from your customers.
• You can set a profitable retail price.
• You sell products as your own, and you can brand them as you like.
• You can create a customer base and target it with adverts.
• Wide selection of products to sell.
• Little capital to start
Affiliate Marketing vs Dropshipping: The Disadvantages
Below are the cons between affiliate marketing and dropshipping business model that you need to consider before you decide which one you still can accept them.
Affiliate Marketing
Dropshipping
• Affiliates cannot control product pricing or discounts.
• Most merchants pay low commissions.
• Payouts can take 1-3 months after a sale.
• Merchants can change commission rates without warning.
• It is a saturated market as anyone can start a business fast.
• You can't control the quality of products. You depend on the supplier that you trust.
• You still need to do customer service. Bad customer support can lead to low sales and a decrease in profits.
Affiliate Marketing vs Dropshipping: Which is Better?
Both of the business models have pros and cons. Affiliate marketing is an excellent choice when you want to run a hands-off online business. Also, it would be best if you had zero or little capital to start doing affiliate marketing and earn commissions. Moreover, affiliate marketing isn't time-consuming, and you can do it while going to your 9-5 job.
On the other hand, dropshipping requires capital, setting up an eCommerce website, and customer support. You will see profits immediately, but it is time-consuming, and you have to be hands-on for the best results.
Overall, affiliate marketing is an excellent passive income stream that doesn't require much time or capital to start. Also, you can do affiliate marketing for various products and create a sizable second income.
Affiliate Marketing vs Dropshipping: Which One Is Easier?
Affiliate marketing is easier compared to dropshipping. You only need to recommend a product or service through affiliate marketing to potential clients. The merchant will take care of the other details like customer support, follow-up, and payment processing.
Dropshipping requires a business person to put more effort into it. You have to make orders to your suppliers and follow up on the orders to ensure deliveries are done on time. Also, you can deal with complaints in case a customer isn't satisfied with your product or service. Overall, a dropshipping business will turn out to be a full-time job as it grows bigger.
FAQs
1. Is Dropshipping a Type of Affiliate Marketing?
No. Dropshipping is a modern version of a traditional business. Instead of having a physical store and a warehouse, a business person has an eCommerce website and ships directly from the manufacturer to the customer.
2. Does Affiliate Marketing Still Work in 2021?
Yes. Affiliate marketing is a multi-billion dollar industry, and companies rely on affiliates to generate leads for their products or services. Affiliate marketing is an industry set to grow in the coming years as more businesses conduct their operations online. Also, the increase in demand and supply for digital products is another reason why affiliate marketing is a growing industry.
3. Can Affiliate Marketing Make You Rich?
Yes, but only if you do it consistently over time. Affiliate marketing isn't a get-rich-quick scheme that will make you rich in a month or two. It would help if you were consistent in promoting affiliate products to potential customers. You can opt for recurring affiliate programs so you can earn a commission whenever your clients renew their plans.
4. How Much Do Dropshippers Make on Average?
Dropshippers can make $500-$2,000 in profits per month in the beginning before scaling a business. However, it depends on the price tag of the products drop shippers sale. Most drop shippers make a 20% profit per sale.
Therefore, selling products worth $1,000 will earn $200, while someone selling a $100 will make $20. Overall, high-ticket products will help you accumulate profits faster than low-ticket products. Nonetheless, low ticket products are fast-moving, and you can make high-volume sales when you choose the right products.
5. Is Affiliate Marketing Too Competitive?
No. Affiliate marketing isn't too competitive overall. However, some niches like digital products and software have high competition because of high commissions. Therefore, you can make money with affiliate marketing if you are patient and have the right skills. Most new affiliate marketers give up before they are about to make money.
Conclusion
Now you know between Affiliate Marketing vs Dropshipping. You should be able to get a clear decision on which online business you should start. You can start a dropshipping business if you are not the person who is not patient enough and want to start making a buck as soon as possible.
In my personal experience, Affiliate marketing is a better passive income endeavor compared to dropshipping. Although you can start making profits immediately with dropshipping, you will need to do more work as you grow the business. In contrast, you will work less and make more money once you establish your affiliate marketing business.
I recommend that beginners take an affiliate marketing course to learn the essential skills to become successful affiliates. If you like to know more about making money with Affiliate Marketing, you can read my other blog here. But if you are ready to start an affiliate marketing business, you can join the One Funnel Away challenge. It will guide you to build your online business and will answer any questions you may have.
Don't let anyone tell you affiliate marketing isn't a viable business in 2021. Many businesses are willing to pay affiliates a commission for every sale. You can start as affiliate marketing as a part-time gig and transition to full-time, just like many other successful affiliate marketers.
"All our dreams can come true, if we have the courage to pursue them." –Walt Disney