If you're looking for ways to create a successful career online, then the following work-from-home jobs without the investment needed can be a great start. More and more working professionals are embracing these work trends nowadays because of the benefits they offer.
Working from home is in demand now that things are hard and individuals want to make some money on the side. There is available work from home jobs, but most of them require some investment, either in learning or equipment.
The job suggestions on this list are easy to learn with resources online, and you can use your laptop to do the jobs. It is easy to find online jobs because sites are dedicated to bringing service providers and buyers on one platform. You should go through all six jobs and figure out which one is suitable for you.
Remember, you will need to work consistently for a few hours a day to profit from the endeavor. Overall, you won't go wrong when choosing one of the following jobs to do from home.
Watch this video below:
6 Best Work From Home Jobs Without Investment
For most of these jobs below, you can either apply to companies or put your gigs on Fiverr or Upwork. Those two marketplaces are the most popular where people around the world can find you there. If you need help putting the gig on any marketplace, you can go to Fiverr and type "create gigs" on the search bar. You will find a bunch of people that can help you.
Below are my favorite picks of work from home jobs that you literally don't need any investment to do the work:
Work From Home Job As: Content Writer
There is a great demand for content writers to develop highly engaging content for blogs, articles, video scripts, social media, and other written web content. Most individuals start content writing with basic grammar skills. There are many free resources on the internet that can help you sharpen your writing skills and fetch better rates.
Some of the skills a content writer should have include research skills, good grammar, a good grasp of English, and typing skills. Your typing skills will improve once you start doing regular writing. Research skills enable you to find information that is relevant to the topic you have been assigned.
Finding work as a content writer on LinkedIn, Twitter, Upwork, Freelancer, and Fiverr is easy. You can check on job boards like Problogger or Indeed to marketing agencies looking for content writers for long-term engagements. Overall, you will need a laptop and reliable internet to start a career as a content writer from home.
You check out free content writing courses available on Udemy to get the essential writing skills if you are new in the industry. Content writing is one of the most reliable work from home jobs without investment.
Work From Home As Social Media Manager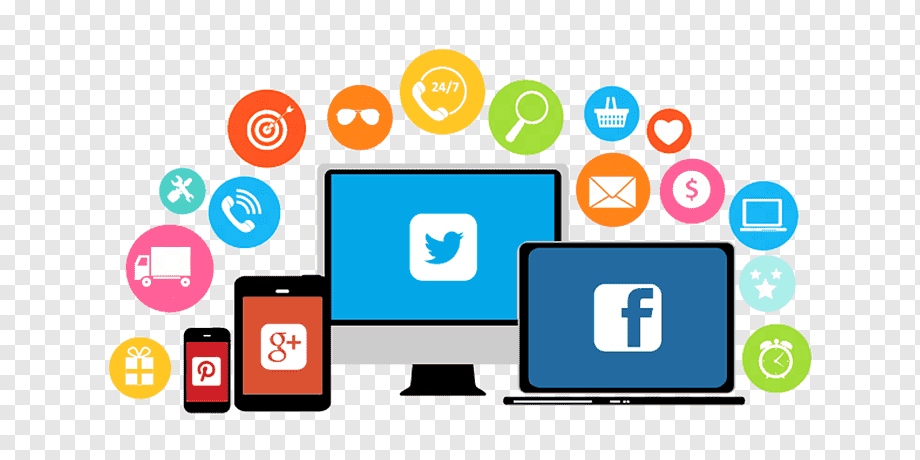 Digital marketing or social media managing requires running marketing campaigns, creating brand awareness, and driving traffic to a website or company. You can learn digital marketing skills from Google or other websites that offer open courses. Therefore, you can gain the necessary skills you need without spending a single penny. Digital marketers may have to run campaigns on Google Ads to get paid traffic to company websites. You can get a job where you use your Facebook ads manager or Google ads manager to help business owners get traffic. 
Social media managers have to create brand awareness by creating content that is engaging to social media users. You will need to be creative and create fun posts that will get a lot of engagement. You should look for a job as a social media manager in a niche you know well.
Some companies will ask about the following you have to know how well-versed you are with social media accounts. You don't have to be certified to start as a digital marketer or Social media manager. You can check out the free courses from Google if you want some form of certification to get jobs. The certificates are acceptable on many platforms, and employers do recognize the certificates.
Work From Home As Website Developer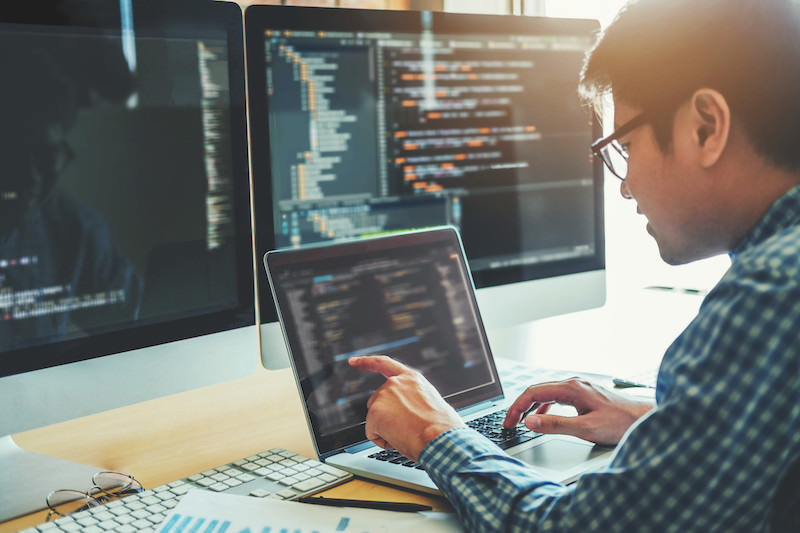 The internet needs so many web applications, and web developers are in high demand. Moreover, people are willing to pay web developers to get web applications for their businesses. There are many niches in web development, and you have options in the areas you can specialize.
Sometimes companies need a web developer to do simple tasks, and other times they want someone to work with long-term. Some simple tasks web developers can do online include testing websites and web applications, creating websites, maintaining websites, and improving websites for the best user experience.
You can find jobs on Fiverr, Upwork, Freelancer, or on job boards like Indeed. Keep in mind that small business owners are always looking for someone to handle the backend of websites. Start by offering discounted prices as you test the waters to see the task available and the amount clients are willing to pay. If you have programming skills, you have an advantage over most because you can modify websites to a client's specific needs. Overall, it should not be hard to find a steady flow of work that you can do from home. You can get all your payments through electronic transfers, and you don't have to leave the house to perform your daily duties.
Web developers need computers with high processing because of the tools needed for working on websites and other web applications. Therefore, you may have to upgrade your laptop after your first paycheck to one that can handle complex tasks. Also, you will need a fast and reliable internet connection. You can go to an internet café as you start getting remote jobs before finding a suitable internet service provider.
Work From Home Job As Graphic Designer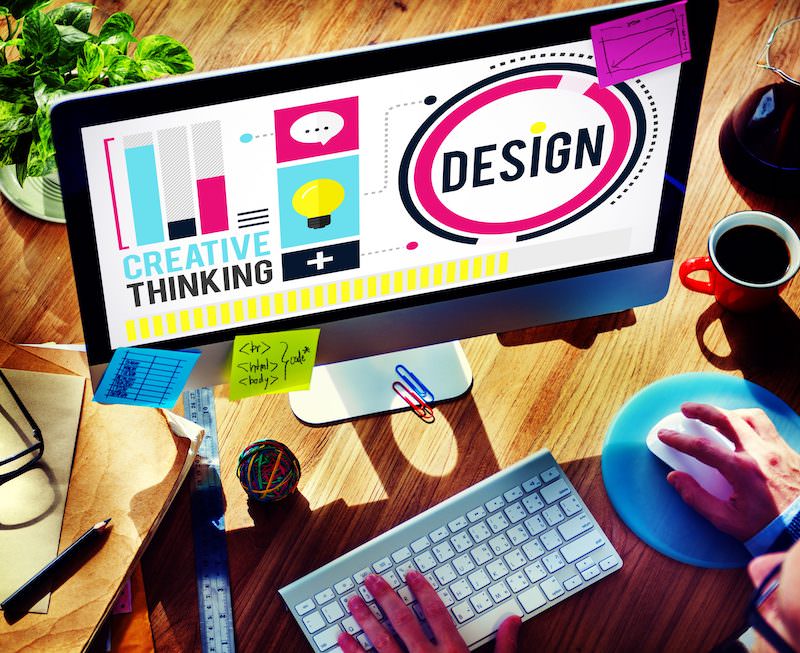 Despite the presence of numerous free graphic design software, graphic designers are in high demand. Most users without graphic design experience find it hard to use the available software to achieve the desired results. It may surprise you to find out that businesses out there need a graphic designer to make brochures or banners.
It is a lucrative job you can do from home with your laptop and internet without additional investment. Graphic designers specialize in illustrations, logos, book covers, magazine spreads, web pages, and other branding or communication materials. Companies are willing to pay well for graphic designers to bring their ideas to life.
You can find work as a remote graphic designer online and get paid through electronic transfers. Graphic design is among the few careers where employees have job satisfaction that is higher than average. It is also among the best work-from-home jobs without investments. You only need a laptop and a steady internet connection to start working on graphics.
There are free tools like Canva that can enable you to perform different graphic design activities for free. The internet is full of guides to help you start working at home and finding genuine employers online.
Work From Home As Blogger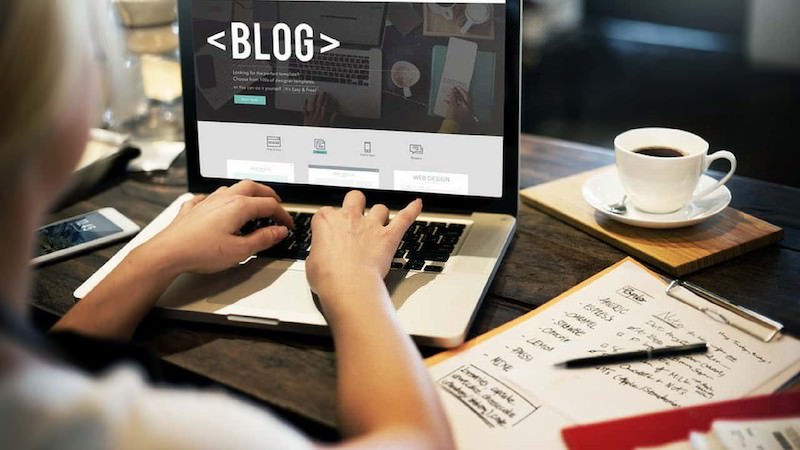 Blogging is an excellent way to make money from home once you understand how to monetize your blog. There is much potential in how much you can make from blogging, especially when you start selling your merchandise and keeping 100% profit. You need to generate consistent content to post on your blog to create an audience and make a living out of it.
Choose a niche that you are familiar with and create content that adds value to your readers. Readers will be willing to buy whatever you promote if you give them relevant tips and tricks to impact their lives positively. It can be tempting to add fluff to your blogs to increase their size, but fluff will harm your blog.
It would be best to learn about SEO from industry experts like Neil Patel and Brian Dean of Backlinko. They both write blogs full of information to help bloggers optimize their sites and get organic traffic. You can follow both blogs to get the latest tips and tricks to keep you ahead of your competitors.
Choose a product that is relevant to your content to promote on your blog posts. For example, a mommy blog can focus on toys, playground equipment, safety tools, and the best products for kids when looking for promotional products. Be careful not to overwhelm your readers with promotional content as it may affect your traffic and engagement.
Work From Home Job Do Data Entry
Data entry is the best of all work-from-home jobs without investment. You do not need any experience for most of the tasks, and a basic laptop will do. Most of the jobs involve filling data into software from a source document. Other data entry tasks are verifying information accuracy, compiling data, filling incomplete data, generating reports, responding to questions, and scanning documents, among other tasks.
You can Google most procedures for data entry tasks, and some companies provide tutorials for their data entry activities. However, you can learn most data entry processes in a matter of minutes. Go to sites like freelancer and Fiverr to find potential clients for your job. It is easy to get data entry jobs regularly. If you are lucky, you will find a client looking to hire someone for a long-term engagement.
FAQs
1. Who Needs Work From Home Jobs Without Investment?
Anyone who is having some money issues can look for some work-from-home jobs to supplement their income. Most work-from-home jobs focus on stay-at-home moms, but you can put in some work after your 9-5 job and earn extra income with the work-from-home jobs on this list.
Most people own a laptop, and most homes have Wi-Fi, so there is no reason why you can work 2-3 hours after your day job to make ends meet with the extra cash. You can find websites that have small tasks you can complete within an hour or two. Overall, anyone in need of cash can try work from home jobs without investment.
2. What Tools Do You Need?
It would help if you had a laptop and a reliable internet connection to work from home jobs. Most adults have laptops and Wi-Fi, so you don't need to invest in anything to start working from home. Additionally, you will need a comfortable seat and table to set up a temporary office where you can work on your online job. A comfortable chair keeps you comfortable while working, and using a table helps your mind focus on work. You are unlikely to be productive when you sit in front of the TV and attempt to work online. Chances are you will get distracted by what is going on the TV and forget about putting in a few hours of work.
3. How Much Do Work From Home Jobs Without Investment Pay?
The pay will depend on the tasks that you are doing. Data entry tasks can pay as little as $5 per task, while web development projects can pay hundreds of dollars. You will need to search for jobs that will earn you decent money to pay your bills. Content writers can charge $20 for 1,000 words, while others charge $50 for the same amount of words. The complexity of a task plays a crucial role in determining how much you can earn per task. Therefore, you can choose tasks that are a little bit hard to earn good money per task.
4. Is There an Age Limit?
No. Online work-from-home jobs don't usually ask for your age, but they may test your ability to complete a task successfully. Most people who go online to make extra cash are between 20-45 years old. Overall, as long you can complete a task, you can apply for a work-from-home job.
5. What are the Disadvantages?
All the jobs above require your undivided attention to perform to get paid. You cannot generate an extra income passively. It means you will have to spare a few hours every day to perform the tasks assigned. It can be an inconvenience to individuals with busy schedules but need extra income.
Final Thought
If you are looking for jobs to work from home without investment, it will give you enough income to pay your bills, that's good for you. But how about if you can make money online or have your own online business without having so much investment that can make you good and passive income that you will receive every month?
You can try affiliate marketing if you want to make some passive income to complement your regular income. Check this amazing affiliate marketing course for anyone interested in starting an affiliated career. Alternatively, you can check out the Amazon FBA course and see if you are interested in this business model too.
Earning income on autopilot ensures that you make money when you are sleeping. Also, you can focus on your job and let the website work for you in your passive income business. Passive income is an excellent way to earn extra cash if you have a busy schedule. You need to check the performance a few minutes a day, and you will still make money.
Overall, any one of the online jobs above has many openings online. You can start right away if you have fast internet and a laptop. Moreover, you can make the minimum payout threshold in a few days and withdraw the money for personal use. Work from home jobs without investment can help you pay off some of your recurrent bills.
"Whatever job you take on, make yourself valuable, then indispensable."