Several types of affiliate marketing apply to different niches. They have different strategies that affiliates use to generate traffic to their affiliate leads. It has a unique approach and strategies that make it work. Also, affiliate products play a significant role in determining which type of affiliate marketing is applicable.
Understanding the various forms of affiliate marketing can enable an affiliate to choose the most suitable approach for promoting an affiliate product. Moreover, an affiliate will rely on several sources of traffic when promoting affiliate products.
I have created a list of seven types of affiliate marketing to help you reach your target audience and get sales. Here are the most effective types of affiliate marketing. 
1. Search Engine Marketing (PPC Affiliate Marketing)
Search engine marketing is an excellent way to get traffic to your affiliate links using pay-per-click ads. Google, Bing, and Yahoo search engine ads are ideal sources of relevant traffic to products that you are promoting. Many review sites and websites use PPC as a primary source of traffic. 
Search engine affiliate marketing focuses solely on using PPCs to drive traffic to a website or landing page. You don't need to have high-ranking content to get traffic using paid search engine advertisements. However, you need amazing landing pages if you want to get high conversion rates.
It would be best to track everything to see where your clicks come from and how your ads are performing. Moreover, you can retarget any leads that didn't convert and get them to convert. Affiliates should start small in their campaigns to test whether a campaign can bring the desired results. Be patient with your trial and error period until you find the best-performing campaign.
Affiliates can opt for traditional website promotion ads or display ads. Both Google and Microsoft ads have a keyword tool that can help you narrow down the best target keywords. Use the free keyword tools to test out your campaigns before investing heavily in your PPC campaigns.
2. Authority Content Affiliate Marketing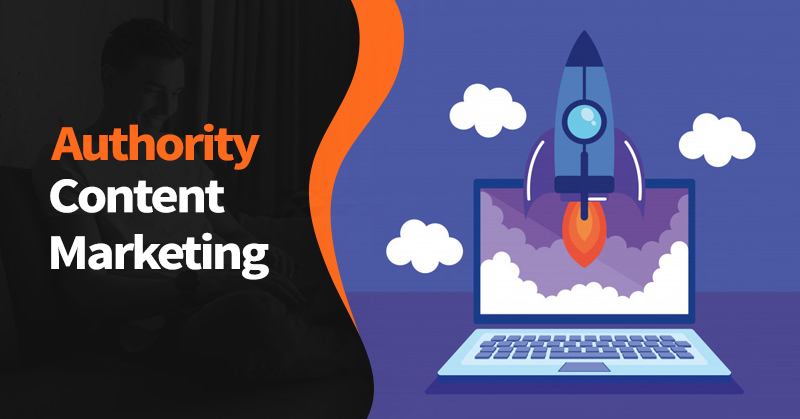 Creating authority websites and blogs attracts a lot of monthly traffic because they provide amazing information to a specific audience. Authority content is an excellent way to create a loyal audience that you can recommend a few affiliate products to on the site.
Overall, authority content needs to be well researched and solve a specific problem for the target audience. Therefore, you can't rely on the general facts that are available on the internet. For example, a site like backlinko.com research websites and digital activities before publishing its current marketing trends. 
All your information needs to be facts that are backed up by real-world experiences. Meaning, any tips and tricks you provide to your readers need to be actionable and effective. Blogging is all about establishing trust with your audience. 
Overall, your audience will be more willing to click on the affiliate links on your site when they believe you have an excellent understanding of your niche. Many affiliates make the mistake of creating many review blogs instead of informative blogs.
Step-by-step guides and tutorials will earn you more traffic than product reviews. You can choose one niche to create tutorials and educative content without asking for anything in return. Your readers will be willing to click your affiliate links without many persuasions from you in the long run.
3. YouTube Affiliate Marketing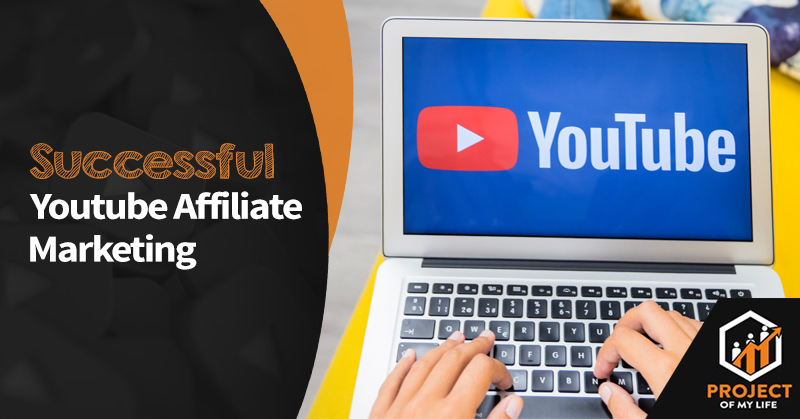 YouTube Marketing is a hotbed for affiliate links. Many YouTubers include affiliate links in the description under videos when subscribers ask about products they use. YouTube marketing is one of the types of affiliate marketing, and it is suitable for people who are uncomfortable about producing written content.
There are many niches under YouTube that affiliate marketers can create content for and get subscribers and viewers. YouTube is the second largest search engine after Google, and you need to research current trends if you want your content to get views. Like any other search engine, the YouTube algorithm will rank content depending on how many viewers watch your videos and for how long.
Overall, you need to create many relevant videos for your YouTube channel to create a loyal following. You can share affiliate links to products that you use on your video so that anyone interested can purchase the product.
One of the mistakes to avoid when doing affiliate marketing on YouTube is to mention affiliate products too early in the video. You should mention your affiliate products after introducing the content of your videos.
For example, tell your viewers that you are taking them through free tools for affiliate marketing. Explain how the tools will help increase traffic and conversions. After that, you can mention some of your favorite free tools that you have included links in the description box.
4. Organic Social Media Affiliate Marketing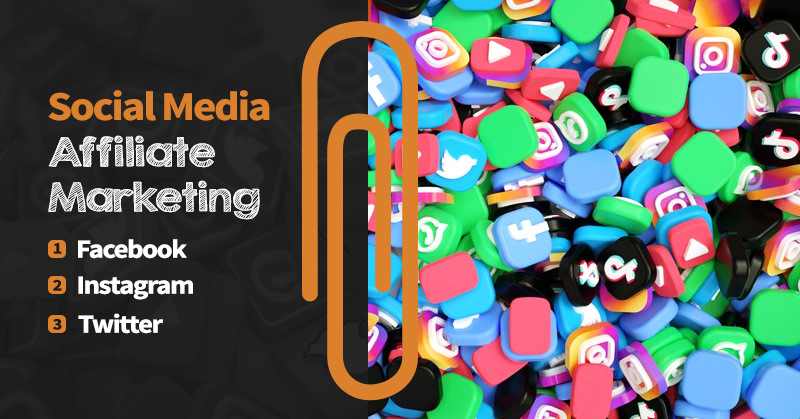 It is possible to do affiliate marketing using organic traffic on social media. Platforms like Facebook and Instagram have high engagement rates. You can even do affiliate marketing on Twitter if it is your preferred social media platform.
Many posts appear on social media per day, and following the right trends or joining the ideal social media groups can help affiliates generate organic traffic to affiliate links. The biggest mistake beginners make on organic social media marketing is adding an affiliate link in many social media posts, even the irrelevant ones.
Spamming other users with affiliate links will have a negative result. You can comment on relevant posts providing useful answers. People will begin to trust and know you as a person. You can send friend requests and build the number of friends you have on social media platforms.
Alternatively, you can create a Facebook group and share valuable information with the members. Additionally, you can include affiliate links in your posts on the group to get some traffic. Another way to generate traffic is to include affiliate links to your Facebook posts or your Instagram bio.
Overall, commenting on relevant posts is an excellent way to make new friends online and engage with people with similar interests. You can send friend requests to people you know online and do affiliate marketing in their inboxes.
However, be careful how you approach people online to do affiliate marketing. Some people can report you for spamming, which can get you banned from a social media platform. As a rule of thumb, do not send anyone affiliate links once they have told you they aren't interested. You can make lots of affiliate commissions if you do organic social media marketing right.
5. Influencer Marketing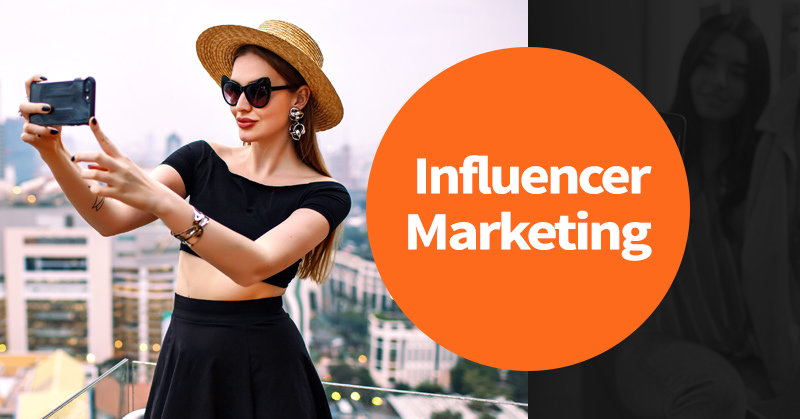 Influencer marketing is a type of affiliate marketing that is a bit new in the industry. It is common for influencers to give shout-outs to businesses, and now influencers can do the same for affiliate businesses. You can hire an influencer to shout out to your social media profile and pages. Also, an influencer can shout out to your website, blog, or YouTube channel.
What happens is that the influencer's followers will go to a specific page on your website or a specific post on your social media and through the content. You will get immense traffic and likely generate leads to your landing pages or affiliate links.
It's easy to find influencers in your niche that are willing to give your affiliate business a shout-out. However, the rates you pay will vary from one influencer to the next. Expect to pay high rates for influencers with a huge following on your niche.
6. Facebook Advertising Affiliate Marketing
Facebook advertising is an excellent way to drive traffic to your ads. Some affiliates do Facebook ads solely to generate leads to their landing pages and affiliate links. But it has strict policies about placing affiliate links in your ads. Therefore, you need to direct your traffic to a post on a Facebook business page or your website.
All affiliates must read the Facebook advertising policy before starting to create ads. Also, read the terms and conditions not to break any of the laid-out rules. A simple way to avoid being banned from Facebook ads is to follow successful Facebook ad examples when creating one.
Facebook has to approve all ads before they go live, and they will reject anything that doesn't follow the ads policy. Taking a Facebook ads course or an affiliate marketing course can help affiliates understand how to do Facebook ads. 
7. Email Marketing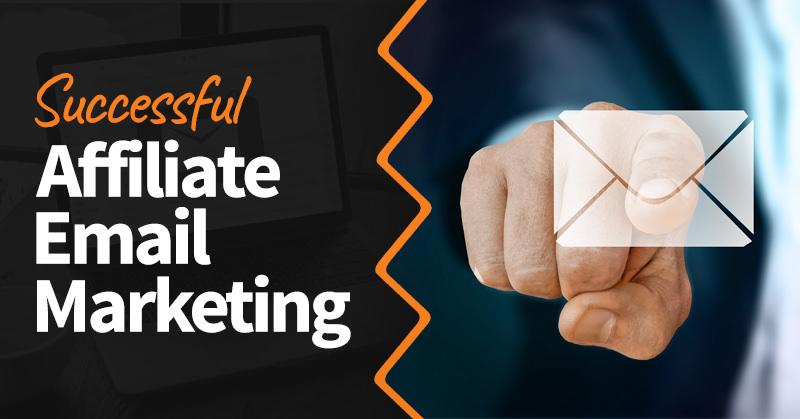 Email affiliate marketing is among the different types of affiliate marketing, and it's lucrative. Many email providers like MailChimp don't support email affiliate marketing. However, you can use GetResponse as your email provider when doing affiliate email marketing. Honestly, you can make good money in affiliate marketing when using email marketing as your traffic source.
Email marketing is the only type of digital marketing with the highest conversion rate when someone uses it with a sales funnel. Therefore, affiliate email marketing produces excellent results when done the right way.
Most email providers provide landing page templates so that you can create amazing sales pages and add relevant affiliate links. Overall, affiliates who do email marketing have more success rates than those who use paid ads.
Remember that making conversions via email takes time, and you need to build trust with your audience. Your first emails should be informative and, if possible, inspirational. Teach your subscribers about your niche before you ask them to click on your affiliate links. Respect your subscribers' personal space by sending emails at an acceptable frequency and being patient. 
Which is the Best Type of Affiliate Marketing?
Affiliate marketers tend to employ 2-3 different types of affiliate marketing to drive traffic to their links. Using one type of affiliate marketing won't work in all the niches or bring you the best results. The most popular types of affiliate marketing are as follows.
Search Engine Marketing (PPC)
YouTube Marketing
Facebook Advertising
The best performing types of affiliate marketing are authority content and email affiliate marketing. Authority content and email marketing create a specific audience that looks forward to your insights and useful content. Therefore, you can retain your audience's attention in the long run if you incorporate content and email marketing into your affiliate marketing strategy.
FAQs
1. How Many Types of Affiliate Marketing are there?
There are many types of affiliate marketing because the affiliate marketing industry has many niches. You may find affiliates who use other social platforms like WhatsApp or Telegram to promote affiliate products. However, the seven types of affiliate marketing on this list are efficient when generating a significant affiliate income.
2. What are the Different Types of Affiliates?
The different types of affiliate marketing depend on the platform an affiliate uses to generate traffic and leads. They include the following.
Search Engine Marketing (PPC)
Authority Content Marketing
YouTube Marketing
Organic Social Media Marketing
Influencer Marketing
Facebook Advertising
Email Marketing
3. What is Affiliate Marketing and Its Types?
Affiliate marketing is a business model whereby an affiliate promotes merchant products through an affiliate link and gets a commission whenever someone uses the link to purchase. Therefore, affiliates promote products on behalf of businesses in exchange for commissions for every sale. There are many types of affiliate marketing, but they depend on the product being promoted and the target audience. An affiliate chooses the best type of affiliate marketing to use for each product.
4. What are the Highest-Paying Affiliate Programs?
The highest-paying affiliate programs are for digital products and SaaS (Software as a Service) affiliate programs. High-paying affiliate programs can pay 30%-100% of the price of the product as the first-time commission. To make high commissions per sale, affiliate marketers should concentrate on selling high-ticket products.
5. What are the Benefits of Affiliate Marketing?
Affiliate marketing is an excellent source of a second income since it requires about 1-2 hours of work per day. Affiliates can retain their day jobs as they do affiliate marketing during their free time. There are many affiliate products to choose from, and affiliate marketers can choose various products to promote. Above all, anyone can start affiliate marketing as long as they have a laptop and steady internet. 
6. Is Affiliate Marketing a Type of Marketing?
Yes. Affiliate marketing is a type of marketing that helps businesses generate leads and increase sales. Affiliate marketing is becoming an essential part of business marketing strategies because it's a peer-to-peer recommendation. Many people buy a product when recommended by someone they know than when they see a TV advert. Therefore, affiliate marketing is here to stay.
7. What is Partner Type in Affiliate Marketing?
Affiliate marketing partner type defines partnership between an affiliate marketer, agency, business, and merchant. Partnership types may include content creators, influencers, or brand ambassadors.
For example, content creators like bloggers and Vloggers can create affiliate links to drive traffic to specific products. Meanwhile, ambassadors are associated with brands. Sportspersons are associated with brands they love, like Nike or Adidas, and they can make money by showing off a brand's products. 
Conclusion
All types of Affiliate marketing have many aspects that you need to consider. I would recommend that new affiliates take an affiliate marketing course to learn the basics. The industry is always changing, so even seasoned affiliates should take a course from time to time to refresh their skills.
If you are a beginner who wants to learn more about affiliate marketing, read my other blog on How to make money with Affiliate Marketing. If you are ready to start your online business with Affiliate Marketing or are already in it and still figuring it out, you can join the One Funnel Away Challenge. You can learn how to use the different types of affiliate marketing appropriately to get outstanding results. Most importantly, it will help you to build an online business that generates income through affiliate marketing. 
"Invest in your dreams. Grind now, shine later."