Many affiliate marketers tend to think that email marketing is dead, and they don't bother to use it to generate sales. However, there over 4 billion email users, and over 1 billion users check their email regularly. That is a huge audience that few people are tapping into it. Moreover, people spend more time on promotional emails than any other form of ads.
It would be best to generate your affiliate income using email marketing because you will get more conversions. You still need to create engaging content and segment your audience to reach the right customer.
This blog will tell you all you need to know to start affiliate email marketing in no time. You will understand what motivates people to open emails and convince people to check out your website or affiliate links. Also, a list of sites has amazing email marketing samples that will assist you in coming up with an attractive format.
What is Affiliate Email Marketing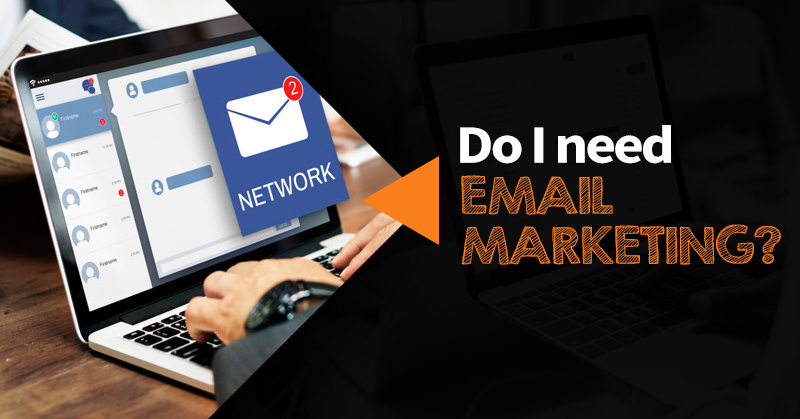 Affiliate email marketing is the act of promoting merchant products through emails to potential customers. The affiliate marketers find products to promote and get paid a commission per sale or subscription. Using email marketing is an excellent way to get affiliate products in front of the target audience.
Affiliate email marketing aims is to inform a reader of the benefits of a product or how a certain product improved your life. Therefore, you need to write an email copy that is informative and integrates your links naturally. Recipients will abandon your email if you sound like you are trying to make a sale.
It is easy to do affiliate email marketing when you understand the basics. You will be surprised at the response you receive when you use email marketing to generate income. Responses can be overwhelming when you do targeting and provide useful information to your audience.
Overall, you can send an email and set up automatic email responses when your recipients have follow-up questions. You can make sales without monitoring your affiliate marketing business 24/7. Email marketing is a fantastic tool that will help you grow your affiliate business fast.
Best Email Marketing For Affiliates
It is imperative to get email marketing services that are suitable for affiliates. Email marketing for affiliates is different from email marketing for companies. You will need a service that allows you to add links to your emails. Ideally, you should be able to add hyperlinks to the text so that your content flows seamlessly.
Here are some of the best email marketing services for affiliates.
MailChimp is an excellent email marketing service that is suitable for affiliate marketers. It comes with various features that will help you analyze your email marketing results. You can use one of the many professional templates to create your emails. Their email analytics and tracking are among the best in the market.
MailChimp can help you collect emails with a contact form and help you to track your interactions with your subscribers. Overall, you will be using a service that has experience in monitoring email campaign activities. You can build your email list with them and create amazing emails for affiliate marketing.
It would help if you used MailChimp with caution when doing affiliate marketing because their policy terms contradict. The service provider prohibits email affiliate marketing but allows affiliate links.
AWeber is an ideal option for beginners in affiliate email marketing. It makes email marketing for affiliates simple and straightforward. Most of the features are drag-n-drop, which reduces the time it takes to create an email template. There are over 700 email templates to choose from when you are creating an email campaign.
Other interesting features include a sign-up form, email collection mobile apps, audience segmentation, email tracking, and an autoresponder. It is a good platform to do affiliate email marketing and generate leads.
ConvertKit is a platform that seeks to help marketers convert email campaigns into sales. You can create amazing landing pages for your target audience. Moreover, ConvertKit has beautiful email templates that will engage your readers and get you clicks. You can create engaging emails fast on the platform.
Some of your access features include capture forms for email collection, autoresponder, broadcasts, and advanced email automation workflows. Overall, you can run successful email campaigns on the platform hassle-free.
GetResponse is another great email marketing platform that email marketers can use to do their first email campaign. It is a paid service without a free plan. You can do a free trial for 30 days, after which you need to subscribe for a paid plan starting at $15 per month.
It has all the features necessary to run successful email campaigns to boost traffic and sales. Features include landing page templates, email templates, autoresponders, advanced analytics, lead tracking, ROI, and conversion. You can create custom emails without any knowledge in coding, making your email templates unique.
How to Build an Email List for Affiliate Marketing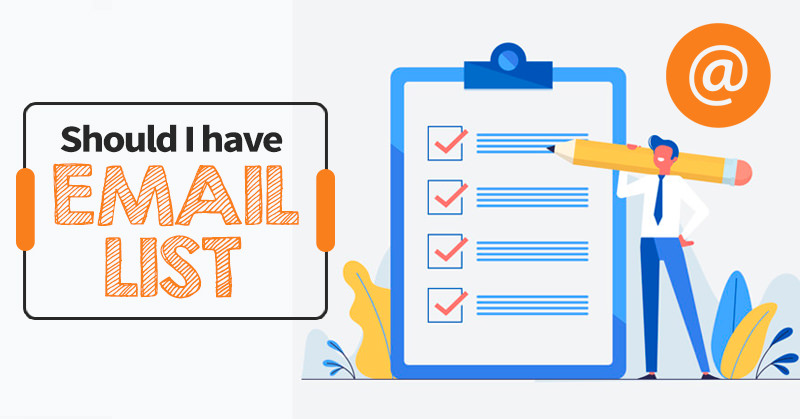 An email list is a crucial element for successful email marketing for affiliates. You need an email list of subscribers to get an audience. There are several ways to get emails from internet users for marketing purposes. There are unorthodox ways to collect emails, but you should stick to collecting emails from their owners.
You can get consent to send a marketing email from a user. Express consent is when a subscriber fills an email collection form to receive newsletters from you. Implied consent is when you send marketing emails to users you have had previous contact with. Make sure you send emails to get consent to prevent your emails from landing in spam.
Here are the steps for building an affiliate marketing email list.
Step 1: Find an Email Provider
You can't do email marketing without an email service provider. You can subscribe to any of the four service providers above. Many email providers have contact forms to place on your site and landing pages to collect emails.
Ensure that the email service provider you choose should support affiliate marketing and affiliate links. Email providers have banned affiliates for doing affiliate marketing, which is against the provider's policies. Providers like AWeber, ConvertKit, and GetResponse are open to affiliate marketing campaigns.
Step 2: Add Signup Forms to Your Website
Add a signup pop-up form to your website or blog to collect emails from the traffic to your sites. You can try different timings to see the time your target audience is willing to give their emails. Some affiliates set the popup to immediately get users onto your site, while others pop up after a few seconds.
Step 3: Create Drip Emails
Drip emails are emails sent out to subscribers at different intervals after subscribing. For example, you can have a welcome email sent immediately after someone subscribes. After that, an information-packed email is sent after a few days to keep subscribers engaged.
You will keep your subscribers engages without spending much time creating follow-up emails. Therefore, create an email drip to maintain a constant email flow to subscribers and increase your odds of increasing conversions.
Step 4: Content is King
Create amazing content that will add value to your subscriber's life. Offer cost-saving tips or wealth-growing methods. Ensure you use words that are easy to comprehend by all types of readers. Also, ensure your content flows well so that a reader can follow your logic with ease. Learn copywriting skills because you have to convince readers to click on your links in 450 words or less.
Step 5: Add Affiliate Links
Add affiliate links to your content as you continue sending useful emails to your list. Your affiliate links should lead to relevant and profitable products. Also, avoid adding too many affiliate links in your email. All links should integrate naturally with your content.
Step 6: Advance Affiliate Email Marketing
Over time, you can create an exclusive email list from your existing list. These will be people who are interested in what you are selling. An exclusive email list is more lucrative because it contains a few subscribers willing to buy what you are selling.
Also, include sharing buttons to social media and other platforms so that you can reach more people. Ask your subscribers to share emails with their friends and relatives when they find the email useful.
Keep a regular schedule of sending emails to your list and keep them engaged. You can direct your reader to your website or landing pages, depending on the purpose of the email. Going for long periods without sending emails will diminish your engagement with subscribers.
How to Write an Email for Affiliate Marketing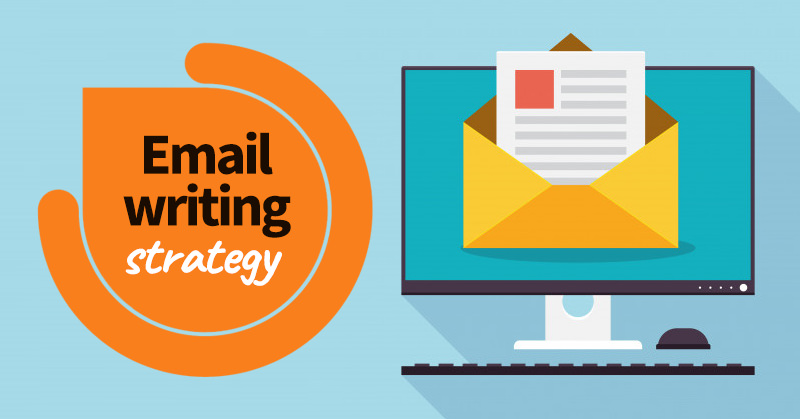 There are tried and true tactics to create engaging emails that will result in successful email marketing for affiliates. Remember that email marketing aims to get recipients to open the email, read, and click on the links. Therefore, it is imperative to present your email in a catchy manner.
• Catchy Title
Craft catchy titles that subscribers can relate to and engage ensure most of your emails get opened. An email title can determine whether the email will be opened or not. A good title should have few words because most users check emails on mobile devices. Also, customize the titles for iPhone users because their email cuts out part of the title.
• Greetings
Use the recipient's name in the greetings to make it more personalized. Emails that contain a subscriber's name in the greetings get more engagements than those with generic greetings. Customize your email collection forms to include the name to send emails with the recipient names.
• Content
Your content should be relevant, error-free, value-adding, and straightforward. You can tell your subscribers to check out a blog post about the benefits of doing a certain activity. If you do newsletters, you can recommend several relevant blog posts on your website on a specific topic. Long emails don't engage readers because their attention is short-lived.
Place all the relevant information at the beginning of the emails. You can add links at the end along with sharing buttons. Don't forget to sign the email at the end. Don't repeat your points or send the same email twice.
• Don't Spam
Spamming isn't part of writing, but it is crucial to send emails without spamming your subscribers. Spamming will make your subscribers unsubscribe, which will hurt your campaigns. Respect the platform that your subscribers give you and send few but targeted emails for lead generation.
Email Marketing Affiliate Programs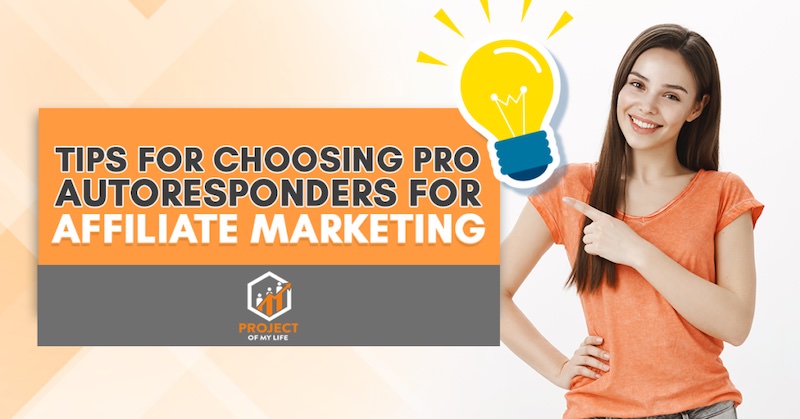 You can make affiliate commissions by promoting email marketing providers to business entities and marketers. Email marketing affiliate programs pay 20% recurring commissions or more, depending on the company. Recurring commissions are an excellent way to create a high affiliate income without spending a lot of time in affiliate marketing.
GetResponse has an affiliate program where they pay affiliates 33% recurrent income, and their cookies last for 120 days. You will get an affiliate commission every time a customer renews their subscription. GetResponse is also a marketing suite that helps marketers generate leads and increase sales. You won't have a hard time finding customers.
You can join the ConvertKit affiliate program without being a customer. You can also promote the service when you are using it for your email marketing campaigns. They offer a 30% recurring commission, and their cookies last for 60 days. You will have access to free webinars to promote the service provider to potential customers.
ActiveCampaign is another email service that has an affiliate program. The commissioned are tiered according to the plans customers buy. You can earn a recurring commission of 20%-30% for every sale you make. Their cookie life is 90 days, and commissions are paid out every month through PayPal.
The highest commission is 30%, and there are conditions before receiving the commission. You need to bring in sales worth $500 per month or have active accounts worth $2,000. Overall, it is a good source of affiliate income.
ClickFunnels is a popular sales funnel platform, but it also supports email marketing. You can earn up to 40% recurrent commissions on the platform. However, there is a catch to get to the 40% commission bracket. You need to have 40 active members that have been paying customers for the last 30 days.
Basic commissions are 20% recurring commissions per sale until you reach $1,000 sales. After that, you can apply to receive 30% recurring commissions per sale. ClickFunnels provides marketing materials to their affiliate marketers.
Affiliate Email Examples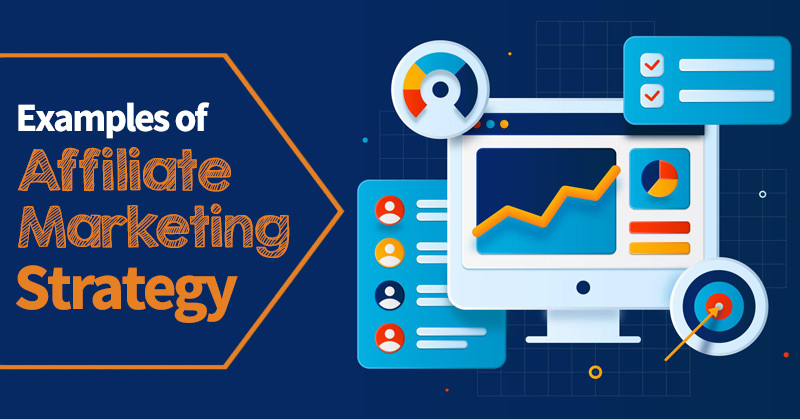 You need to check out a few email marketing samples to get an idea of what you need to do. Email marketing for affiliate marketing is different from traditional marketing, but going through examples will inspire your email campaigns.
Neil Patel gives an example of 11 types of emails that get a response. He gives tips on the wording of emails and how to approach the different situations. You will know how to frame your message to get a positive response after going through his examples.
Hubspot has 18 examples of emails from popular brand names ranging from prominent businesses to charity donation emails. You can look at the different layouts, use of images, and other aspects of emails. Also, they give a short explanation about why an email is great and how to improve it.
The two examples will help you create emails that will get you a response and help you connect with your subscribers. Also, you can choose several styles to try and see what drives the best results to your affiliate links.
FAQs
1. How Do I Start Affiliate Email Marketing?
You need to build an email list and find an email provider who allows affiliate marketing to start. Focus on building your email list by creating landing pages to collect emails. It is easier to do email marketing when you have a substantial number of subscribers. However, don't be tempted to do email mining to create an email list. It can have a negative impact on your email campaign.
2. Can You Do Email Affiliate Marketing?
Yes. Email marketing for affiliates is a simple way to communicate directly to potential buyers. Emails allow you to provide useful information to potential customers and tell them the benefits of a certain product or service.
3. What is an Affiliate Email?
An affiliate email is an email containing affiliate links or intended to promote affiliate products to the target audience. Most affiliate emails offer tips to do something or a solution to a certain topic. They drive traffic to a website or landing page where a customer will opt to make a purchase.
4. Is Email Marketing the Same as Affiliate Marketing?
Email marketing is not the same as affiliate marketing. Email marketing is a form of marketing that uses mail as the medium of communication. Affiliate marketing is the act of promoting merchant products to earn a commission for each sale. Affiliate marketers use affiliate links to drive traffic to a merchant product or service to make a sale.
5. Can I Use Affiliate Links in Emails?
Yes. However, you should check whether your email provider allows users to add affiliate links in emails. Some providers prohibit it, while others allow the addition of affiliate links in emails. Some email providers can ban you from adding affiliate links to emails.
6. What is the Best Email Marketing Platform?
The best email marketing platform for affiliates is GetResponse. It is more than an email provider because it offers marketing features that will help you in decision-making. GetResponse doesn't have a free plan, but it the best for email marketing for affiliates. Both beginners and expert affiliates can benefit from using GetResponse for their email marketing campaigns.
Conclusion
Email marketing is a high-converting marketing tool that affiliates should use to generate leads and sales. Build an email list is a must for all affiliate marketers, in fact for most businesses. You should leverage email marketing to grow your online business.
It is advisable for beginners in affiliate marketing to do a course that will give them basic skills or you can also read my other blog about How To Start Affiliate Marketing. One of the best affiliate marketing courses is by joining the One Funnel Away Challenge. You will learn how to create an affiliate marketing business from scratch, along with all the tools you need to make sales. 
Affiliate marketing is a billion-dollar industry, and you should tap into the industry and make money. You can make 3K-5K per month, working several hours per day when you learn how to do affiliate marketing the right way.
"Stay focused, go after your dreams and keep moving toward."