Affiliate marketing underwent many changes in 2020, and there was an emergence of new lucrative niches in 2021. Some of the old niches are still lucrative, but the lifestyle changes of 2021 have created a shift in what is lucrative in 2021. Finding the best niches for affiliate marketing in 2021 can ensure you have a steady stream of commissions throughout the year.
For example, the travel industry is facing challenges in making income because of travel bans. On the other hand, Tech and digital products saw an increase in sales and subscriptions because of the demand. So, if you are considering starting affiliate marketing in 2021, you are in the right place.
Don't choose a niche because of the profitability alone. You have to consider content creation and marketing channels before you choose a niche. You will be running an affiliate business, and you should consider a target audience that you will connect with when marketing.
I have a list of the best niches for affiliate marketing that are lucrative in 2021. Some niches are emerging trends in 2021, with some high-paying commissions per sale. It would be best if you took the time to choose a niche you are familiar with or use products from the niche.
Profitable Niches with Low Competition 2021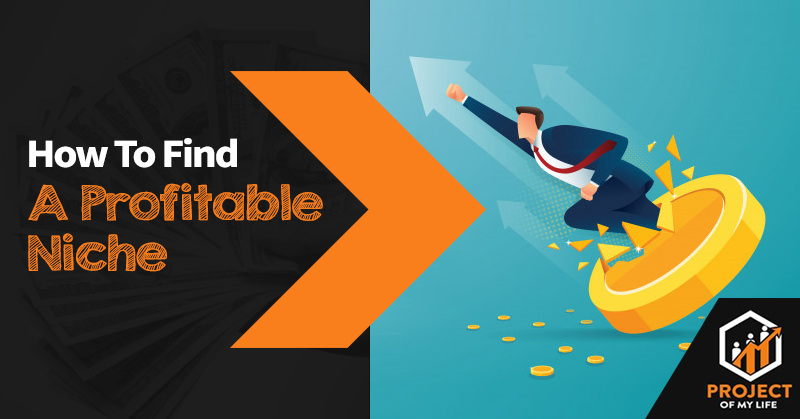 There is a shift in the best performing affiliate niches in 2021. Also, there are new niches that few affiliates are promoting. Promoting low competition affiliate marketing is a sure way to high commissions. You can also read my other blog on How to Find Profitable Niches. Here are some niches with low competition and high commissions that affiliates should promote in 2021.
• Pet Care
Pets have become essential parts of families and companions for individuals who live alone. As a result, there is an uptake in pet grooming accessories in 2021, including shampoos, beds, food bowls, water bottles, and blankets. More pet owners are spending more time with their pets in 2021, and they are trying to keep the pets happy.
The pet care industry is a multi-million dollar industry, and only pet enthusiasts seem to be promoting pet care products online. However, you can promote pet care products because there is a large audience of pet owners willing to buy comfort products for pets.
• Making Money Online Niche
2020 was a challenging year because of the pandemic, and more people are looking to set up a side business online for more income. Since most people have access to Wi-Fi, making money online seems to be an excellent place to start their quest for a second income.
The money-making online niche is broad because it covers digital marketing, writing, affiliate marketing, e-commerce, selling online courses, Vlogging, and many more online activities. In addition, you can promote products that help individuals to set up an online business. For example, you can recommend eBooks or online classes that help people learn a skill.
Alternatively, you can promote platforms that help people make money online like WordPress, Udemy, Fiverr, GetResponse, Big Commerce, Shopify, and other platforms. Most platforms for freelancers and e-commerce pay a commission for every new client you bring.
Moreover, you can create a course or guide for one of the sub-niches on making money online and sell it. You can rake in 100% profits as you promote other merchant products for affiliate commission. You will be a lot of traffic to your site, and it would be best if you have several affiliate offers on your website.
• Personal Finance Niche
Many adults got a wake-up call in 2020 that saving alone won't make you wealthy. As a result, more individuals are looking for ways to invest their savings and earn interest. One of the biggest niches under personal finance is personal debt management. You can promote apps, websites, and agencies that help individuals manage and pay off their debts.
Also, people need to save on groceries and eliminate unnecessary expenses to maintain healthy expenses. There are personal finance apps that pay affiliates every time someone makes a download. Another personal finance niche is cryptocurrency. More people are willing to invest in cryptocurrency, and you can promote all cryptocurrency-related products.
• Indoor Sports
Indoor sports are popular in 2021 because people are unable to do outdoor sports. There are many options in indoor sports, but few people are promoting them. Most affiliates are doing fitness equipment so that you won't encounter much competition.
Best Niches for Amazon Affiliate Marketing 2021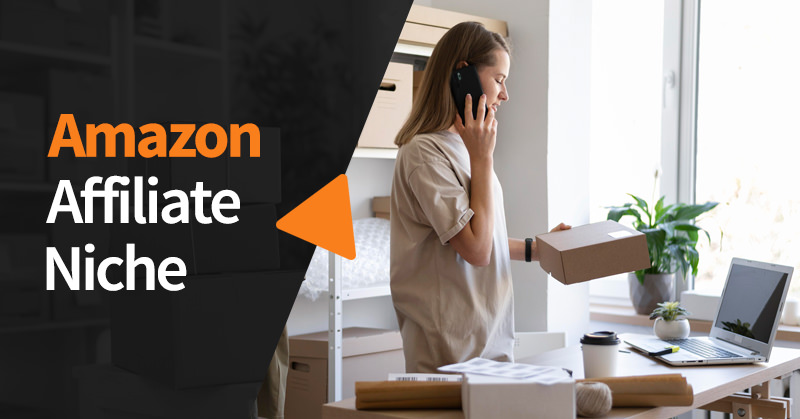 Amazon was the first business to introduce affiliate marketing in the 90s, and they have a vast number of affiliate marketers. There is a lot of competition on Amazon for affiliates, but the target market includes millions of people globally. You can expect to make commissions of 2%-5% as an Amazon affiliate. Here are the niches that will help you make money on Amazon in 2021.
• Food And Grocery Delivery
Food and groceries are a recurrent product that you can make a lot of money when people use your affiliate links. You can blog about the latest deals for food and groceries to your target audience. Also, you can help them discover cheaper or healthier options on Amazon and keep them coming back to your site for more.
Overall, people will need food and grocery delivery for the rest of 2021, and you can make money promoting the niche using Amazon products.
• Home Office Equipment
Many professionals have to work from home in 2021, so home office equipment is in demand from Amazon. You can promote office chairs, back support accessories, laptops, printers, desks, stationery, and anything useful in a home office. Keep in mind that the increase in demand comes from individuals setting up a home office for the first time.
• Toys and Games
Toys and games are in high demand on Amazon as parents are looking for ways to keep children engaged. There have been shortages of toys and games for toddlers and preteens on Amazon. You can choose to promote electric toy cars, board games, game sets, costumes, bounce houses, or other fun toys kids enjoy. Your target audience will be parents, which means you will be selling to a ready market.
• Home and Kitchen Appliances
Many parents have taken up baking and cooking healthy meals for the family in 2021. The trend will continue as more people order new kitchen appliances. The niche is broad, and you can choose the appliances that appeal to you. Baking and meal prepping are among the biggest trends in 2021. Do some research to find the home and kitchen appliances that are suitable for your website.
Highest Paying Affiliate Niches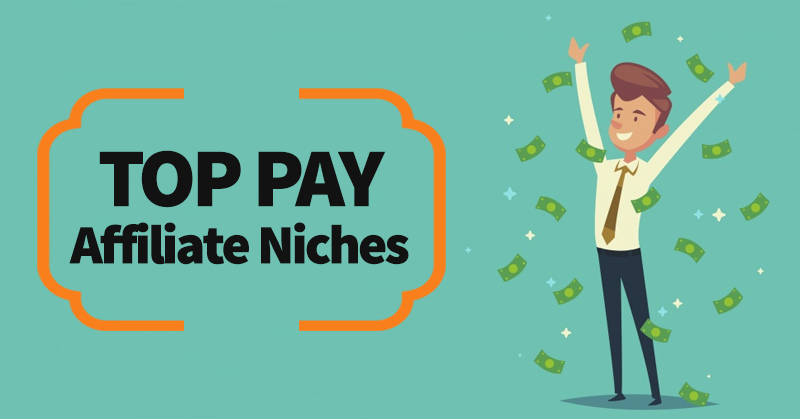 Some niches are willing to pay commissions of 20%-100% per sale or subscription. High-paying affiliate niches are the best niches for affiliate marketing 2021 because you can accumulate significant commissions fast. Here are the best niches for high affiliate commissions.
• Wellness
The health and fitness industry is a multi-billion niche, and there are several sub-niches you can promote. One of the most lucrative segments is the weight loss industry. Many adults want to lose weight gained from working at home. You can promote diets, meal preparation services, protein shakes, or weight loss packs.
Alternatively, you can promote gadgets and equipment that help individuals lose weight or stay fit. For example, you can promote fitness bands, subscriptions to online fitness classes, equipment, tracking apps, and exercise attire. In addition, some accessories like yoga mats and running shoes can be a good source of repeat business by people who love exercising.
• Digital Products
Digital products are among the most lucrative products in affiliate marketing. You can make a 20%-100% commission per sale, with an option for recurrent commissions. Some recurrent commissions are as high as 30% per renewal.
You can promote marketing products like SemRush, MailChimp, GetResponse, ClickFunnels, or other marketing platforms. Businesses need service providers for activity tracking, data analytics, email marketing, funnels, social media management, and so much more.
Another product you can promote is web hosting services. You can promote service providers like BlueHost, WP Engine, WordPress, and many others. You can also do plugins, activity tracking, contact forms, themes, and pop-ups.
Another alternative is promoting learning platforms like Udemy, Fiverr, Coursera, and Teachable. Although some courses are cheap, you can earn recurrent income as your clients keep paying for more courses over time.
The final way to make high commissions with digital products is to promote software. You can choose to promote Fintech software, CRM software, accounting software, or any other software you can find a target audience. Companies like QuickBooks pay affiliate marketers per sale. Nowadays, there is essential software for each industry, and you can find those to promote as they will always be in demand.
• Finance
Investment agencies are always looking for new clients, and individuals are looking for ways to invest their savings. You can promote investment agencies for a commission. Finance is a simple niche to venture into because people are always looking for legitimate ways to earn interest.
Also, you can refer investors to stock trading websites or agencies that allow individuals to invest in international stocks. Alternatively, recommend a fund to the working class and earn commissions from the merchant.
Another way to earn money in the finance industry is by selling insurance online. You can promote insurance brokers who offer several insurance policies. Otherwise, you can promote insurance covers on behalf of an insurance company for commissions. Most insurance companies allow individuals to apply and pay premiums online.
• Cyber Security
The increase in internet usage in 2020 has prompted people to implement cybersecurity measures to prevent data collection. One niche that has become popular is the Virtual Private Network (VPN) niche. Many internet users have Wi-Fi at home, and using a VPN is an excellent way to ensure data companies can't collect your information.
VPN companies can pay up to 100% commission for the first-time subscription fee and a recurrent lifetime commission of 30%. If you build your list of clients, you can make significant commissions in the long run from existing clients. In addition, you will make money from referrals even if you don't find new customers.
Another niche for cybersecurity is anti-virus, malware, and spyware removal. Companies like Kaspersky and Norton pay affiliates for bringing new clients. Internet users tend to protect their devices from viruses, malware, and spyware. Since half of the population has a laptop or mobile device, you have a ripe for picking target audience.
Top Selling Affiliate Products
Below, I would not consider them as the best affiliate marketing niches but they are the most people looking and purchase products. Top-selling affiliate products are the products that are in high demand, and affiliates can tap into those niches. Most top-selling niches target retail users like parents, homeowners, kids, and individuals. Here is a list of some of the top-selling affiliate products in 2021.
Home Automation
Beauty products
Gaming Products
Pet Products
Fitness Products
Weightloss Products
Virtual Reality Products
Kitchen and Home Appliances
Electronics
Insurance Products
Best Products for Affiliate Marketing 2021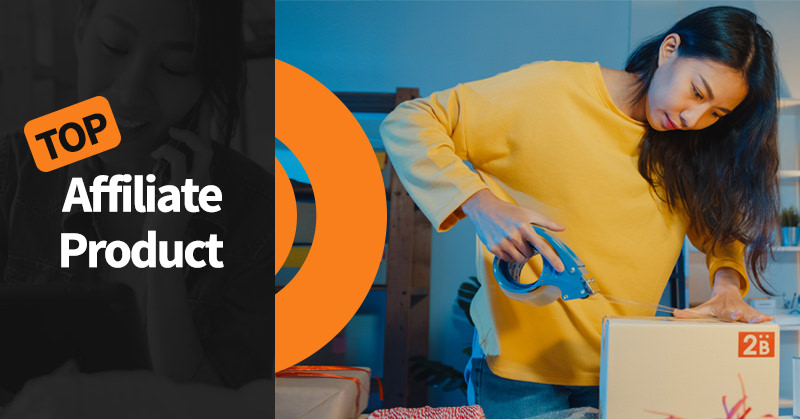 SemRush is an all-in-one marketing platform that helps marketers manage marketing activities across several platforms. It is a suitable marketing tool forqa both small and large businesses. SemRush pays affiliates $200 for every paying client that signs up using your affiliate link. Therefore, you can earn $1,000 by referring five paying clients to the platform per month.
WP Engine is a platform that offers premium web hosting. It comes with user-friendly tools that allow users to create and run beautiful websites hassle-free. Their affiliate program pays $200 or 100% first-month payment for web hosting as commissions. After that, you get bonuses when you send several clients their way per month.
IPVanish is a VPN service provider that offers end-to-end encryption and other high browsing speeds. They don't collect any personal data, and there are no logs of browsing history. You can earn 100% commissions on a sale and 35% renewal commissions. You can build a nice monthly income from the affiliate program.
PureVPN is another VPN provider that pays 100% commissions on the first sale and a 35% recurring commission. PureVPN offers affiliates essential marketing tools to promote their products. They have a diverse distribution of servers all over the globe, which ensures that the VPN doesn't affect the browsing speeds.
BigCommerce is an e-commerce platform that helps business owners build efficient online stores. It comes with options to customize your online store and analytics to help you track business performance. BigCommerce pays an affiliate commission of 200% per sale. It is a flat rate, and you can earn up to $1,500 per sale. More businesses are establishing e-commerce platforms, and you can make significant commissions by promoting the platform.
It is a platform that allows anyone to create an excellent course and manage students or classes. Course creators can create many courses and sell them to the target audience with ease. You can make 30%-50% commissions from a sale. Online courses are in demand, and it is easy to find individuals who are willing to create an online course.
FAQs
1. Which Niches are Best For Affiliate Marketing?
The best-paying niches for affiliate marketing in 2021 are digital products. Whether you promote apps, software, eBooks, online courses, or E-sports, you won't go wrong promoting digital products. There are many sub-niches under digital products that affiliate marketers can explore and find out what works best for them.
2. What are the Most Profitable Niches?
The most profitable niches include digital niches, finance niches, health and fitness, and cybersecurity. You can choose several sub-niches to promote from any of the four broad niches above. You need to promote 10-20 affiliate products at a given time to make significant commissions in the beginning. Over time, you can promote your best-performing sub-niches to your target audience and find ways to increase your commissions.
3. Which Niche is Best For Amazon Affiliate Marketing?
Food and grocery delivery is the best niche on Amazon because people need food and groceries regularly. People who shop once a week spend money on food and groceries four times a month. The niche doesn't pay high commissions, but you can create a vast audience to increase your commission.
4. Is Affiliate Marketing Still Profitable in 2021?
Affiliate marketing is a viable way to make an income. You can start small and grow your business until you don't need to go to a 9-8 job. Affiliate marketers who are consistent end up building a profitable affiliate business in the long run.
5. What Niches are Trending?
Health and fitness, home appliances, gaming, toys and games, and pet care niches are trending in 2021. People are trying to stay healthy because they can't go outside to walk or run before COVID 19. Games and toys trend because they keep children entertained when they are at home. Overall, the trending niches result from people spending more time in their homes than they did before the pandemic.
6. What are the Highest Paying Affiliate Programs?
Some of the highest paying affiliate programs include SemRush, BigCommerce, PureVPN, IPVanish, and WP Engine. You can make more than 100% per sale and recurring commissions from the affiliate programs when your clients renew their subscriptions.
7. Is Affiliate Marketing Easy?
Affiliate marketing is hard for beginners but easy for intermediates and experts. Doing affiliate marketing will become easier as your skills grow. The key is to be consistent every day, and you will see results. Most affiliates give up when they are about to get a breakthrough and make it big time.
Conclusion
Now you know the best niches for affiliate marketing in 2021, and you can focus your efforts on those niches. Niches that were trending at the beginning of 2020, like the travel industry, are no longer performing well. Other niches, like the wellness industry, saw significant growth by the end of 2020.
You can now focus on niches that will help you earn money from all your marketing efforts. If you are new to affiliate marketing, it would be best to take a course and learn the basic skills. You can read from my other blog about The Best Affiliate Marketing Course. If you ready to start your online business, join the One Funnel Away Challenge. 
Overall, you can make profits from your affiliate marketing business if you shift your focus to profitable niches. You can even earn $1,000 or more per sale when you focus on high-ticket affiliate marketing. Whatever you do, make sure you invest a few hours a day in your affiliate marketing business, and I promise you won't regret it. 
"Whenever you want to achieve something, keep your eyes open, concentrate and make sure you know exactly what it is you want. No one can hit their target with their eyes closed."