Affiliate marketing is an excellent way to make extra income, and some people do it for a living. If you have been doing affiliate marketing for a while, now you know that you need to do an affiliate marketing course to keep up with the industry's changes. Most affiliate marketing courses share trade secrets that the most successful affiliates generate 6-7 figure income monthly.
If you are wondering, "what is the best affiliate marketing course," you've come to the right place. I have compiled a list of the best affiliate marketing courses for different marketers. For beginners, ClickBank users, Amazon affiliates, free affiliate marketing courses, and the best-paid courses.
It doesn't matter whether you are a beginner or an expert. You will find a course that will help you reach the next level in your affiliate marketing business. Each course is selected because it adds value to affiliate marketers and is worth the skills.
Best Affiliate Marketing Courses for Beginners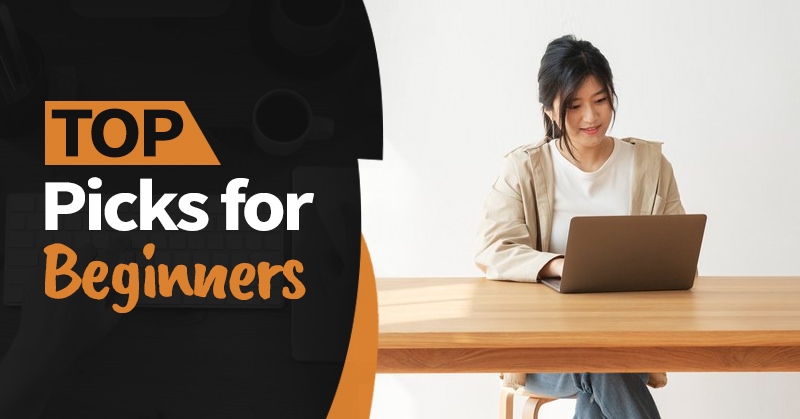 Are you a beginner looking to learn the basics of affiliate marketing? You are in the right place, and you will find resources that will help you learn about affiliate marketing. You don't need to pay thousands of dollars to learn the basics of affiliate marketing. Many courses charge less than $20, which will help you jumpstart your affiliate marketing career.
1. Project 24 – by Income School
Price: Initial payment of $449/yr and $199/yr renewal
Duration: Self-paced
It is the best affiliate marketing course for beginners. It has a lot of content for beginners, but there is also relevant content for intermediate and advanced affiliate marketers. They update the content regularly to include the changes in the affiliate marketing industry. Most marketers pay for the initial course and pay the annual fees for the updates on marketing skills.
There are 220 videos and 60 steps to teaching you how to be the best niche blogger and affiliate marketing. Each lesson is step-by-step and easy to follow, even when you lack prior knowledge of the topic. Overall, you will have access to training materials for all affiliate marketing levels, a resource library, a personal podcast, and be part of an active community.
Project 24 is among the well-rounded affiliate marketing courses you will ever find. Their fee is less expensive, considering the value you gain from enrolling in the affiliate marketing course. Compared to the one Authority Hacker has to offer, the course offers more strategies and resources.
A downside to the affiliate marketing course is that the main focus isn't monetization. You will learn the basics and tools of affiliate marketing before learning how to start a profitable affiliate marketing business.
Price: $89.99
Duration: 7 Hrs 
Affiliate marketing is lucrative when you use a website. It is possible to do it without a website, but websites attract significant traffic and have high conversion rates. An affiliate website isn't the same as a regular website. Everything on the site should showcase the best features of what you are selling without sounding pushy.
The course is perfect for beginners, and you don't need to have prior knowledge of website building. However, you need to familiarize yourself with WordPress to implement the lessons in the course. All steps are clear and easy to follow as you learn to create a website for high conversion rates.
Best Affiliate Marketing Course on Udemy
Udemy is an excellent place to find the best affiliate courses for a small price. Fees fluctuate from time to time, and there are courses on discounts. Most of the affordable courses on Udemy focus on a specific topic related to affiliate marketing. You will have to take several courses to get the basic training for affiliate marketing.
You can use the reviews on the site to determine the best affiliate marketing course for you. Any course with a rating of 4.0 and above will provide you with valuable skills for your affiliate marketing skills. There are many courses on Udemy on this blog, and here are a few more you should check out on Udemy.
Price: $129.99 
Duration: 3.5 Hrs 
The course is a product of Adam Bosch and focuses on organic ranking through several efficient methods. You will be able to drive traffic to your affiliate links and monetize your site without spending thousands on marketing ads. The course is for advanced affiliate marketers looking to be at the top of search results and drive traffic in droves.
The coursework is designed to build on the knowledge you learned in the previous chapter. Therefore, you will not get confused as you progress with the course. Some of the tips about copywriting in the course will change how you view writing landing pages. Overall, the cost of the course is low for the value you get when you enroll.
The course's benefit is that Adam Bosch understands ranking in searches, and he is an industry expert for affiliate marketing. You will be able to beat your competition and be the first result for relevant searches, driving more traffic to your affiliate links. The one downside of the course is that you need to have an interest in copywriting and SEO.
Price: $129.99
Duration: 24.5 Hrs
Pay per Click (PPC) is an essential tool for digital marketing, and Google ads are PPC tools. The course teaches how to set up a Google ads account, track ads, and run campaigns. Google Ads is a complex machine that can cost you a lot of money if you do not know what you are doing.
The comprehensive course will show you how to turn a profit using Google ads while staying within your budget. You will be able to choose ideal words for your promotions and send significant traffic to your website, landing page, or Facebook page. The course has a high rating on Udemy, and it will give you a solid foundation in PPC advertising. The downside of the course is that it lacks regular updates. You will have to find new 2021 marketing strategies for Google Ads somewhere else.
Price: $149.99
Duration: 11.5 Hrs 
You need a Facebook account for the course. It is among the most popular courses on Udemy, and it teaches students how to use Facebook as a traffic source to your affiliate links. Facebook has over 2B users, and 500 million of them are active daily users. That is a lot of traffic, and you can tap into it with the right tools.
The course has the recent updates that Facebook made to its advertising policy and strategies to get the best results with the current policy. The course had the highest enrollments in March 2020, and the number is growing daily. By the end, you will have a comprehensive understanding of Facebook and Instagram ads.
Best Free Affiliate Marketing Course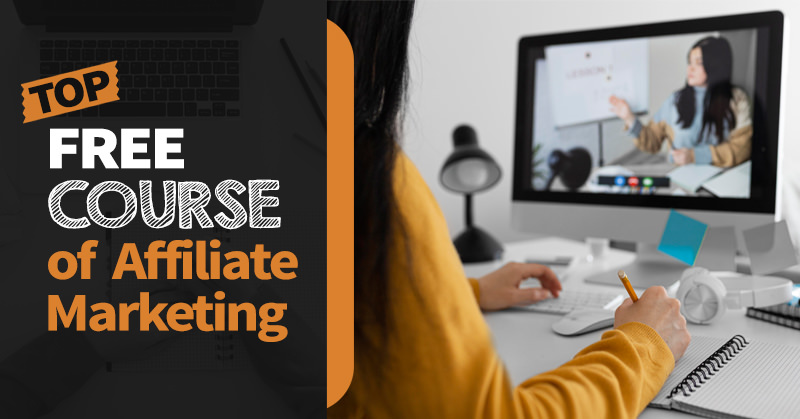 As a beginner, you may be skeptical about paying for an affiliate course when you don't know what you are getting into first. A free course will give you the basics, and you can decide whether affiliate marketing is something you would do part-time or full-time. Free affiliate marketing courses can help individuals looking for extra income ideas or website owners looking for monetizing ideas. The downside of free courses is that you don't get assistance during the course. Also, you get too many resources that may confuse you if you are new to affiliate marketing.
Overall, it is a simple and risk-free way to get a glimpse into affiliate marketing aspects before you begin investing in a paid course.
Price: Free
Duration: 7hrs
It is a simple beginner's guide of what you should expect when you start affiliate marketing. It is a short curse, and it will take you less than a day to go through it. There are no videos in the course, but you will have plenty of PDFs and article content to free.
There are explanations of all the basics you will need to start, but the guide doesn't detail how to start your affiliate marketing career. It is perfect for anyone who has no clue about affiliate marketing. However, if you have been researching affiliate marketing, you probably know most of the content in the course.
You can still get the course because it is free if you are tired of finding resources on your own. After going through the coursework, you will need to find another course that offers in-depth explanations about affiliate marketing.
Price: Free
Duration: Self-paced
Skillshare is an excellent resource for beginners, intermediate and expert affiliate marketers looking to advance their skills. I wouldn't say that it is the best affiliate marketing course, but the series of 50 videos does give newbies a good idea about affiliate marketing. You can watch the videos at your pace and do the various assignments that you need to learn.
The videos have a business model that depends on paid tools to generate traffic for your affiliate links. It is a good affiliate marketing course for free, and you will be in a better position to understand the lessons of paid affiliate courses.
You will learn the basics of affiliate marketing, promotion strategies, current trends, and more affiliate marketing aspects. Beginners who want to get their feet wet can watch the series of videos and decide whether affiliate marketing is something they can do.
The course's disadvantage is that you won't have an instructor to ask questions about areas you don't understand. Also, there is no support when you are attempting some of the complex assignments. You will have to use your best judgment when it comes to making decisions when doing the coursework.
Best Paid Affiliate Marketing Course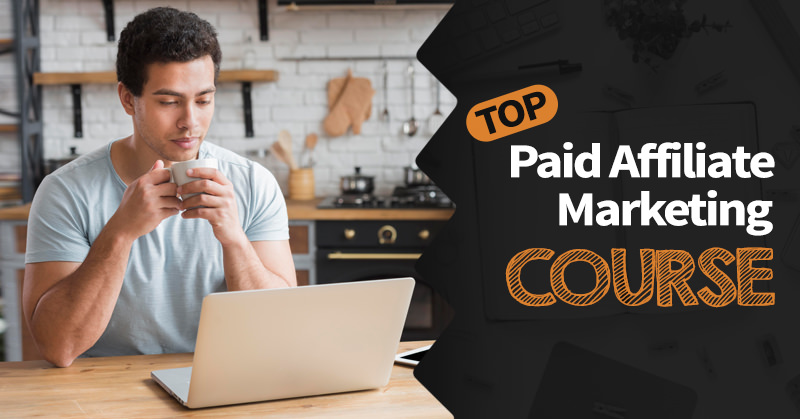 Paid affiliate marketing courses are comprehensive and promise you to make your investment several folds after investing. The courses are part of a platform that offers an affiliate marketing product, and you use the knowledge to promote their courses. Most marketers join the courses because of the prospect of earning as you learn new skills.
There aren't many paid affiliate marketing courses, and most of the existing ones do not pay high commissions. One of the best affiliate marketing courses that marketers like is the Legendary Marketer 15 Day Challenge. Another favorite is Wealthy Affiliates, but there have been concerns about how outdated the content is on the platform.
Price: $7
Duration: 15 Days
The Legendary Marketer is an affiliate training program that aims to give marketers the skills to sell their products. It is a product of David Sharpe, and the 15 Day Challenge teaches a lot of knowledge that helps beginners learn the basics. Marketers who complete the challenge can apply to their affiliate program and wait for the approval.
The challenge includes daily tasks, quizzes, assignments, and coaching. Each lesson builds on the previous one, and the tasks enable marketers to get hands-on experience in affiliate marketing. All classes are for selling high ticket products with a commission of $1,000 and above per sale. Therefore, you will learn how to make more money through affiliate marketing without increasing your efforts.
The platform has other training materials for $1-$2 like the Legendary eBook, 15 Second Free Leads, and the Copywriter's Playbook. Their model seems to be working because marketers make thousands of dollars per month on their affiliate program. You will have a coach you can ask questions. There are mandatory phone calls on the challenge of talking to your coach for assistance or tips.
One downside of Legendary Marketer is that the program focuses on selling its products. Another is that traffic sources depend on paid ads, which you will need extra cash to run during the challenge.
2. Wealthy Affiliate – by Kyle Loudoun and Carson Lim
Price: $49/month
Duration: Self-paced
There is a free affiliate marketing course on Wealthy affiliates and a premium course. The premium one costs $19 in the first month and after that $49 per month. You can pay an annual premium of $30 per month to save on the cost. The free training is free for 7-days, after which you have to upgrade to the premium account for more.
You can build an affiliate website with the free tools you find on the platform. You can market wealthy affiliates to other marketers looking for affiliate marketing training. The downside is that most of the material hasn't been updated since 2016. You can try the 7-day introduction to learn about affiliate marketing.
Best Amazon Affiliate Marketing Course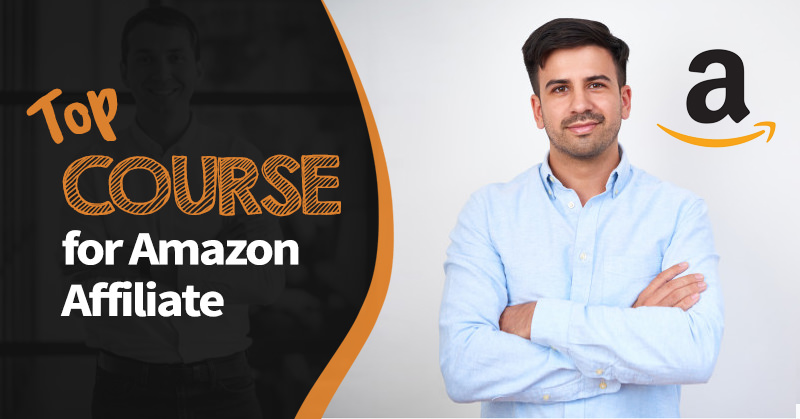 Amazon affiliate partners have the potential to make a lot of money from the world's largest online store. The problem is that most marketers do not have the skills to sell large volumes and earn decent commissions. Many affiliates on Amazon make peanuts, and most of them give up after a few trials.
Taking an Amazon affiliate marketing course will give you a competitive edge against all the other affiliates on the program. You will learn to get traffic to your affiliate links by tapping into both paid and organic traffic. Overall, you will be able to have many conversions that will translate to more commissions for you.
Price: $129.99
Duration: 20 Hrs
Amazon is one of the largest marketplaces online, and the Amazon affiliate program is one of the most popular ones in the world. However, Amazon affiliates earn small fees for products they promote. Amazon reduces the commission rates within a week's notice. What you need to make it as an Amazon affiliate is volume sales.
The course teaches you how to rank your content through SEO and make significant sales on Amazon. You will learn link building, create excellent content, and use different tools that will help you promote Amazon links. You will need to set aside time to practice writing copies for your affiliate links.
It is an excellent course for Amazon Affiliate beginners. However, the course includes many paid tools that beginners may not pay for or utilize to the fullest. It is worth checking out if you want to make a profit as an Amazon Affiliate Partner.
Best ClickBank Course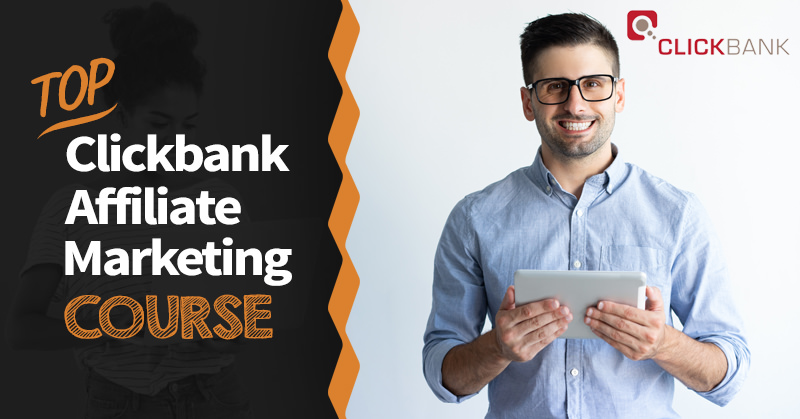 ClickBank is a great affiliate network with thousands of affiliate offers that you can promote. However, you can struggle to make money on a platform if you don't know the skills and tools to promote affiliate products. Many beginners mistake picking a niche that's difficult to market or doesn't have many recurring sales. When this happens, it usually proves too hard to turn a profit.
Learning how to choose a niche, promote affiliate products, and create landing pages for your links. Also, a few lessons will teach you how to select offers that will sell fast and turn a good profit.
Price: $129.99
Duration: 3 Hrs 
Many people interested in affiliate marketing do not start by building a website. The course focuses on marketing links on ClickBank without a website. It is a short course, but you will see the value of the course. All the content is up to date, making it easy for anyone to learn how to use ClickBank.
All the tips and information on the course focuses on how to make profits. Learn how to select the best offers to market without a website and how to track conversions. Moreover, there are tips on how to tap into free organic traffic to promote affiliate offers. You will have to do quizzes that help you remember what you learn after each segment. You can use both organic and paid traffic to make conversions on your affiliate links.
The downside of the course is that you will need additional investment to start your affiliate journey. You need to spend about $1-$5 per day learning various marketing strategies for your affiliate links. Moreover, you will need to invest in a few tools to help you promote ClickBank offers. Overall, it is a comprehensive course that you can look into if you want to do affiliate marketing without a website.
Price: One $997 payment or two $597 payments
Duration: Self-paced.
Robby is the number one affiliate on Clickbank, and the course is a guide for beginners on Clickbank and Facebook affiliate marketing. It is an excellent course from a real-life successful affiliate. It is suitable for people who do not know much about affiliate marketing and Clickbank.
Content includes finding the best offers to promote, using Facebook ads, generating leads, and converting leads into sales. You need a budget for marketing campaigns that you will conduct during the course. One of the best features is the real success stories you will see when you enroll in the course.
If you have a certain level of information about affiliate marketing, the course isn't for you. If you cannot join ClickBank or Facebook, it would be best if you did not invest. It is a bit pricey for beginners, and you pay for tools and marketing campaigns out of pocket.
Note that the costs of running ads on Facebook in 2021 are pretty high due to competition. It may seem simple to start and learn how to run campaigns, but you will have to spend a lot on money-making conversions. The returns are not worth the amount of money you have to pay.
Best Blogging Course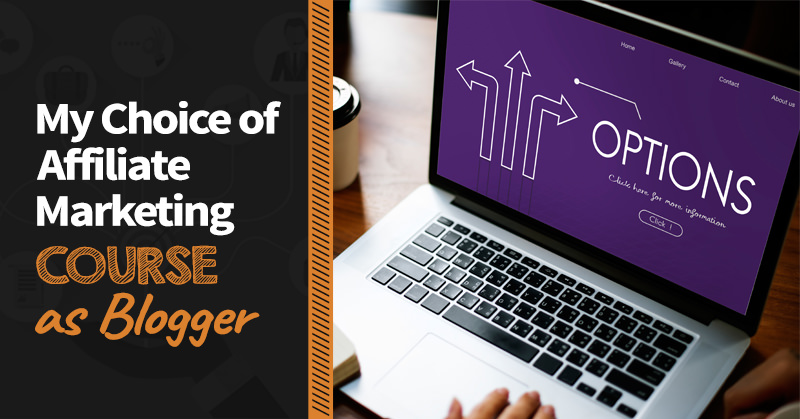 Bloggers are always looking for ways to monetize their websites and make a significant amount of money. There is a risk of becoming irrelevant when you start marketing affiliate links on your blog. You must do it discretely to ensure that readers do not feel turned off because you are too pushy.
Moreover, affiliate marketing for bloggers strongly relies on ranking high on search results to drive organic traffic. You also need to find affiliate offers relevant to your blog content and capable of generating income. Most courses focus on creating amazing content to garner a lot of organic traffic to affiliate links.
Price: One $997 payment or two $597 payments
Duration: 24+ Hrs
You need some experience or knowledge in SEO before you undertake the course. Many affiliates recommend Matt Diggity's affiliate courses because they offer value, and he knows what he's talking about in the lessons. As a successful affiliate marketer, he does offer a lot of knowledge in affiliate marketing, SEO, and niche sites.
Although most of the strategies revolve around paid tools, many success stories prove that courses do work. You will spend money to make money when you follow the tips and tricks on the marketing course. All lessons have a clear structure and pack a lot of actionable knowledge to improve your affiliate marketing career. The best part is that a respectable affiliate marketer has tested all the course strategies, so you know they will work.
Price: $997
Duration: Self-paced
It is suitable for intermediate affiliate marketers who want to monetize their sites. You will learn how to build an authoritative site that you can convert into a profitable business. The course requires you to spare 10-15 hours a week for affiliate marketing if you want to succeed. You have to be committed to the course because it is intense and how much you learn depends on how much effort you are willing to invest in it. All information in the course comes from industry experts who have some of the best money-making sites. You will be learning from the best of the best.
There are other courses on the site, namely Authority Hacker Pro and Authority Hacker Pro Platinum. You can access the courses after the one-time fee you pay. Authority Hacker Pro is for affiliate marketers making 3-5K a month from their websites and scaling their income. Authority Hacker Pro Platinum is for website owners with an income of 5k per month and wants to take their income earning potential to another level.
The price tag can be a turn-off for many marketers, but it is the price you pay to learn how to be an affiliate marketing guru. You may have to invest in some pricey tools, but you will also get some free templates to use. Overall, the price tag is worth it for those looking to make an established site into an income-generating site.
Price: $1,495
Duration: 5-weeks
Neil Patel is a respected authority figure in the digital marketing space. A visit to his website leaves a marketer with many insights into current trends and hacks for digital marketing. Therefore, taking his course will give you value and boost your earning capacity as a digital marketer.
The course takes you through traffic generation, social media, content, paid advertising, and conversions. You will be learning from a digital marketing guru, and all of the strategies discussed in the coursework are tried and tested. Neil promises that you will make the amount you paid for the course by the time you complete it.
You learn seven ways to grow toy website traffic without ads or writing blogs. The second week focuses on increasing your sales without increasing your traffic. Meaning you make more money from people who already trust your brand or products.
The third week is editing website content 30 minutes a day to double your traffic. Using social media to generate significant traffic is the topic for the fourth week. In the final week, you focus on optimizing your paid ads budget without reducing the number of ads you run. You will double your paid traffic at half the cost.
In the end, you have a summary of everything that you learned. Everything is simple to follow because topics are broken down into simple steps. Joining the course gives you access to Neil's Facebook group, which is a friendly learning resource. The price tag for the course is steep, but it is an excellent course for affiliate marketers to increase their affiliate income.
Best CPA Marketing Course
Paid ads are essential for affiliate marketing, but they can be expensive for inexperienced affiliate marketers. However, industry experts rely on paid traffic to promote affiliate links and make profits. Taking lessons on CPA marketing helps you optimize your budgets by spending the least amount for the best results.
Price: $89.99
Duration: 6 Hrs
CPA (Cost per Action) marketing is an essential tool that helps you plan the cost of your campaigns for your affiliate business. Most affiliates lose money on paid ads and marketing campaigns because they don't do it right.
The course covers CPA marketing basics, choosing offers, testing your campaigns, finding traffic, turning a profit, and so much more. Students learn about the various strategies to apply to optimize CPA marketing. It is packed with knowledge beginners, and intermediate marketers will appreciate.
You will need a strong internet connection for the course and an advertising budget to do CPA marketing tasks. Although the course isn't up to date, there are valuable lessons you can apply in your CPA marketing activities. The course's downside is that the instructor isn't responsive when you reach out for guidance or queries.
Read my other blog about Is Affiliate Marketing Worth It in 2021.
FAQs
1. Is An Affiliate Marketing Course Necessary?
Yes. There is much information about affiliate marketing on the internet, but you should read that information with caution. Most affiliate marketing guides are misleading and make affiliate marketing seem like a get-rich-quick scheme. Taking a few lessons will open your eyes to the work it takes to be a successful affiliate marketer. Also, you will understand the costs involved in promoting affiliate links through paid ads. Most affiliate marketing courses include tasks you should perform to get first-hand experience about future marketing activities.
Moreover, when you enroll for lessons, even affiliate marketing courses for free, you get well-researched information from industry experts. You will be learning from someone who has used the strategies to make conversions. Therefore, you will likely be successful using the strategy, and business models shared in the lessons.
2. How Long Should a Course Take?
The classes' duration will depend on the lessons you enroll for and the content you need to learn. Some will take as little as three hours, while you will need an annual subscription for an ongoing learning program to learn all you need to know to be an excellent affiliate marketer. You need to keep up with the pace for courses that are structured for a specific time frame.
3. Which is the Best Affiliate Marketing Course?
The best course for all affiliate marketers is Project 24 because it is a well-rounded course that can help beginners through their affiliate journey until they are experts. Also, there are many resources and a supportive community. Enrolling in the lessons can transform your affiliate marketing business because of the relevant information you will receive. It can be a bit overwhelming for beginners because of information overload.
4. Can Experts Take Join an Affiliate Marketing Course?
Yes. Affiliate marketing is an evolving industry and a refresher course now and will keep experts on top of the game. You need to keep on learning to keep up with the changes that affect affiliate marketing. Experts should join appropriate affiliate marketing lessons once they are facing challenges in scaling their business. Some sites like Authority Hacker have lessons for seasoned experts looking to increase their income by increasing sales. The courses deal with specific challenges that experts face when it comes to growing an affiliate business.
5. Does the Price of a Class Signify the Value?
No. You will see $20 affiliate classes that offer more value than $300 lessons during your affiliate marketing journey. Therefore, check the course content and an instructor's experience over the price tag when identifying an affiliate marketing course. Some resources will be free and make a huge impact on your business. Sadly, you will pay a lot of money for a course several times and learn nothing useful.
6. How Often Should I Take Affiliate Marketing Classes?
You should take affiliate marketing courses as often as you can to keep up with the latest trends. Many affiliate marketers make the mistake of enrolling in affiliate marketing classes once in their career. You cannot rely on the published guides on blogs to be your resources for new marketing strategies.
Taking a few classes every year ensures that you are updated with the best techniques to get traffic and promote affiliate links. You can go over to Udemy and find some cheap online lessons if you have a small budget to spare.
7. Is Affiliate Marketing Worth It?
Yes. When you use the correct methods and tools, you can make a living through affiliate marketing. However, it is not a get-rich-quick scheme, and you need to be patient when building your business. You need to be consistent with your marketing efforts if you want to make money through affiliate marketing.
8. Are There Lessons That Are Scams?
Yes. Some lessons look like someone went on the internet and copied information to create online coursework. It is why you need to subscribe to courses made by industry experts who have experience in affiliate marketing. That way, you know you are receiving actionable information to grow your affiliate marketing business. It is better to pay a higher price to learn from a guru than spend a few bucks for a lesson full of misleading information.
9. How Long Does It Take to See Results?
Many factors determine how long you should expect to see results from your affiliate marketing business. Some products are simple to sell, and you will start to see money coming in after a few days. However, high-ticket affiliate products take some time to convert. Therefore, it can take a couple of weeks before you start seeing money rolling into your account.
It is imperative to remember that taking affiliate marketing lessons gives you better odds of success. A little patience will help you persevere until you start seeing results. Many affiliate marketers quit just when they are on the verge of getting a breakthrough because they are impatient.
10. Is Affiliate Marketing Suitable for Everyone?
No. Many individuals can do affiliate marketing, but not everyone is cut out for the industry. Affiliate marketing is like any other business, and it requires work to set it up until it is running. You will need to invest a lot of sweat capital as well as money in the beginning. It will take a while before you see results. Some marketing results will not produce one result, while others will give you hundreds of conversions. Therefore, a free course will help you decide whether you are willing to put in the work to be a successful affiliate marketer.
Conclusion
Several affiliate marketing courses stand out in a sea of online courses. This list contains the best affiliate marketing courses that you can join in 2021. As we have established, going into the affiliate marketing business without any training will slow down your progress. You need the training to be able to jumpstart your business.
All the lessons above contain relevant and actionable information. There are classes for beginners, intermediates, and expert affiliate marketers. Choose a course that suits your skills level to understand the content. You can check out this blog about "How To Be Successful Affiliate Marketer And The Mindset." This blog content will help you decide on the best way to establish an affiliate marketing business. Also, you will be able to make a significant income if you follow the teachings available.
Overall, you will need knowledge in content creation, social media, paid to advertise, generating organic traffic, managing your advertising budget, and increasing conversions, among other skills. Be ready to commit time to learn the skills you need to grow your business. Take the tasks, quizzes, and assignments seriously, as they will help you identify areas you didn't understand. The practical tasks give you the practical experience you will use to grow your business. Once you become successful, you will be grateful that you enrolled in lessons that set you up for success.