What is the best and most lucrative blog niche? You've undoubtedly seen some well-known blogs on the internet. Right??
Are you considering creating a blog because you've heard how incredible and worthy it is? You could be a frequent blog reader and wonder, "How do real bloggers make money?"
To start your blog, you need to get the best blog niche ideas. Well, you can start with something of your interest. For example, you can start a travel blog if you love traveling. If you are a master chef, you can create your food blog and turn it into a money-making machine with time.
Blog niches are often a difficult topic to discuss. There are so many options, and it can be hard to identify which niche you want your blog to fall into.
To help you make this decision, I've compiled the top 10 best blog niches for 2021. This post will give you an overview of each niche and provide some tips on succeeding in that particular field. We hope this information helps with your blogging journey!
Top 10 Best Blog Niche Ideas in 2021
Here are a few of the best blog niche ideas to get started with your first blog:
1- Make Money Online Niche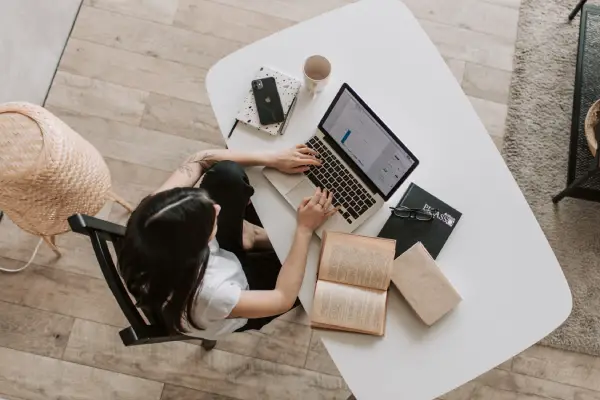 Well! Everyone hops into this niche, including yours truly. Let's talk about it. There are approx 152 million blogs, and you know that a new blog post is published every 0.5 seconds. So you may be assured that blogging is not going to go out of style any time soon. But the issue is this niche is stunningly saturated as everyone wants to start a "how to start a blog" article because it makes a lot of money.
But it is recommended that unless and until you have already established an Online Business before and have experience of making money online, it can be a bad idea to start a blog on "blogging". The reason behind this is that the audience can smell bullshit a mile away. And in case you start pretending to be an expert on blogging with zero experience and proof, it will show. And once the audience finds out this, they will stay the hell away from your business and site.
You will certainly not want this; therefore, you have to build credibility when stepping into this niche. If you start a blog on Blogging and Online business with less experience, share your most recent one. That will be perfectly fine for your business. You can also document your research as a blogger and share your most recent achievements in it.
For example, you may talk about how much you have earned in the previous month and what type of techniques you are recently using. And when you are extremely honest, then this niche will certainly work for you.
Read about how to become a successful blogger – A beginner guide.
How to monetize a money-making blog?
Here are some methods given through which you can monetize your money-making blogs.
Digital products
Affiliate Marketing
Online Courses
Sponsorships
2- Personal Finance or Budgeting Niche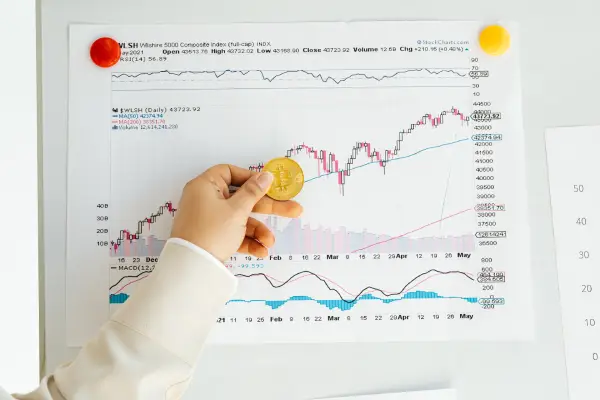 You may be wondering how you can earn through this best blog niche and how a personal finance blog about saving money can make you earn money! Managing our money can be pretty confusing and stressful for most of us, and that's the reason why so many people turn to personal finance blogs for their help.
As they tend to be run by finance-saving individuals, it may not be very surprising because many of these blogs make tens or even thousands of dollars a month. However, it is a niche that may not be easy to jump into. However, you do not need formal finance-related education, but at least you should have a very good handle on your own money. Along with it, you must have some exciting tips and tricks that you may share with your readers.
Moreover, many money-saving, investing, or wealth management tools and resources have several affiliate programs tied to them. And you know what, these affiliate programs are very profitable. Even these affiliate programs and resources that are free to use for the general public are high-paying. It may seem a bit crazy!
How to monetize a Finance blog?
Here are some methods given through which you can monetize your finance and budgeting blogs.
Start coaching
Sell eBooks
Affiliate Marketing like (Robinhood, Atom finance)
Sponsorships
3- Food Blog Niche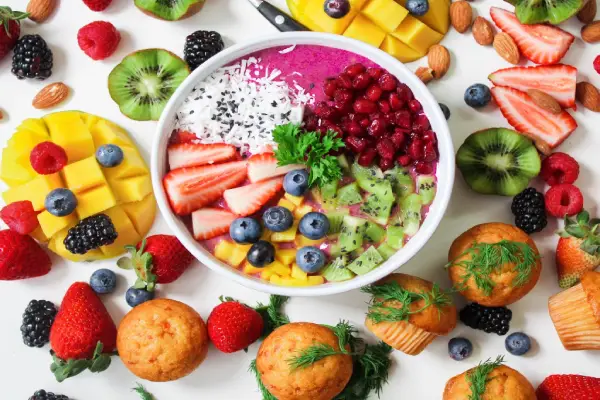 We know that everyone loves to eat. Therefore food can be a favorite blogging topic for you. Almost every one of us googles a recipe at some point in our lives. That's why you may easily gain organic traffic via your recipe posts. Such types of blogs are very nutritious for gaining traffic when you have the potential to branch out into your cookbooks and food tutorials. 
According to a report, there are a lot of food blogs that rank in thousands each month. And you have a better choice of creating a successful blog when you choose to make content or recipes on some specific diet. For instance, making vegan and vegetarian blogs may take an easier time in generating a loyal audience than other generalized blogs.
However, it is worth mentioning that most people find it very hard to monetize by selling ebooks as most people look out for free recipes. Unless and until they are interested in replicating complicated dishes, they would not be very keen on buying ebooks.
It does not mean that you have to monetize your food blogs. It simply means that you need to monetize techniques such as ads and affiliate marketing to earn money through food blogs.
How to monetize your food blog?
Here are some methods given through which you can monetize your food blogs.
Recipe eBooks
Google Ads
Sponsored content
Affiliate Marketing
Interested in Affiliate marketing and want to learn about the best Affiliate niches, please click here.
4- Beauty or Fashion Niche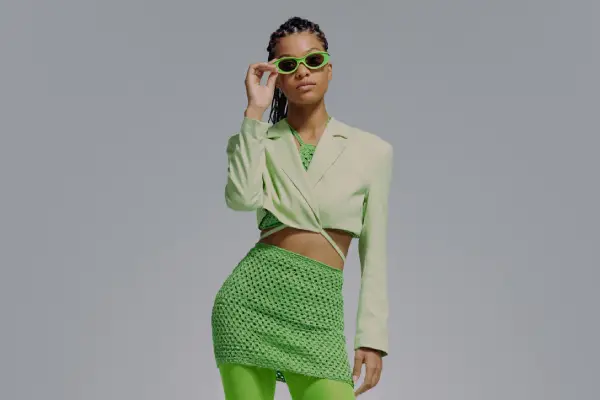 Everyone wants to look better and more stylish with some attractive looks. You know what fashion blogs are one of the most searched for types of blogs on the internet. You want to start one, then there is a very good chance of bringing organic traffic fairly quickly as thousands of people are searching to follow new blogs in this niche.
Your beauty and fashion blog can be a site where people want to visit to learn more about style trends, updated makeup techniques, and help with other techniques and strategies in the beauty and fashion industry. It can be a very visual and useful niche, so that it will do very well on some visual platforms such as Instagram, Pinterest, YouTube, etc.
Along with it, you may also have opportunities for sponsorships as working with such products may build up into the subject matters. And one amazing fact is that you may also expand your brand on other social media platforms by creating additional revenue streams. Most beauty and fashion influencers start Youtube channels and Instagram Profiles because such sites gain more traffic and traction.
However, one important thing to keep in mind is that social media sites can alter their algorithms at any time. In addition, they can also suspend these influencers' accounts for no fault of their own. And in this way, they may lose all their subscribers in just a second, and there is no way left to contact them at all.
How to monetize your beauty and fashion blog?
Here are some methods given through which you can monetize your beauty and fashion blog.
Google Ads
Sponsored content
Affiliate Marketing
5- Educational Blog Niche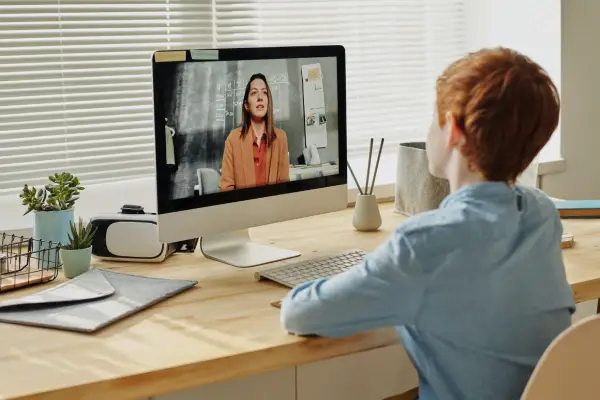 Is there a topic in your mind that you know well and want to teach others about it? Well, educational blogging can be a perfect niche for you that is profitable too. That may include college advice blogs, online education websites, and even some homeschooling blogs. 
For example, if you are a keen amateur photographer, you can write detailed blogs for beginners. Or maybe you are an experienced developer, so that you can offer tips for beginners learning to code. However, sites that teach people how to do something may always be monetized via selling ebooks, information products, and online courses.
Education can be a great niche for you because of one primary reason: gaining an education is commonly very expensive. That's why advertisements and affiliate offers within the education niche are immensely gainful for you. We are generally talking about 100 to 200+ dollars CPAs (cost per acquisition) for things such as selecting an online school, refinancing student loans, and opening student bank accounts. 
Along with it, you may still have several options in case you are not much interested in finance. Some educational bloggers sell printable to their fellow teachers or students for helping them in organizing their semesters. One of the main benefits of educational blogs is that they offer you very high-paying affiliate offers. But keep in mind that this niche is slightly seasonal based when new semesters start.
Running a blog already and want to know tips about how to drive free and quality traffic, please click here.
How to monetize your Educational blog?
Here are some methods given through which you can monetize your educational blog.
Google Ads
Sponsored content
Sell courses
6- Parenting Blog Niche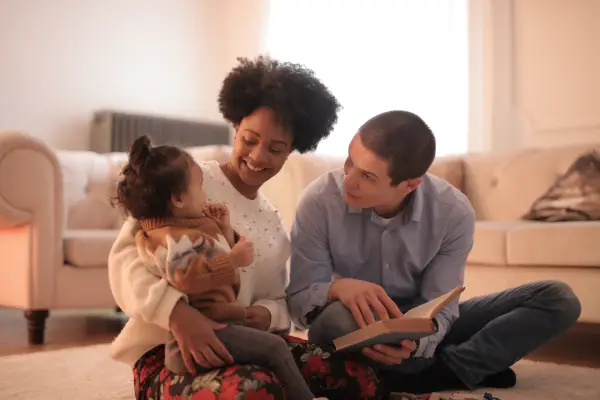 Do you have children? You may find thousands of blogs out there about parenting that may cover all sorts of different angles. Perhaps you may think that this niche is already full of parent bloggers, but the audience for parenting blogs is so wide and broad that it is certainly worth considering the best niches for blogging and earning.
Or maybe you might know that this blogging niche may cross over into a lifestyle blog where you may give a brief look at your daily life. Because the parenting space has always been a favorite blog topic, and this popularity makes sense. The amazing fact is that parenting blogs are always in high demand. And these parenting blogs that help other parents manage the hectic and stunning responsibility of being a parent do very well.
In addition, for helping your parenting blog stand out, you will certainly want a clear angle. You can write about some specific stage of parenting like toddlers, or you can also write for some particular group of parents such as older parents or teen parents. This niche can be very flexible for you as readers are naturally more invested in the subject matter. But one of the main drawbacks is you must be a parent to gain authority for this niche. So it is not so easy for non-parent bloggers to get into it.
How to monetize your Parenting blog?
Here are some methods given through which you can monetize your parenting blog.
Google Ads
Sponsorship
Private advertising
Affiliate Marketing
7- Health and Fitness Blog
Alright! Now it's time to talk about this best blog niche that is very lucrative and most contentious at the same time. The health and fitness space has been considered a goldmine for bloggers since the internet started. Audiences are always searching for fitness advice, new recipes, or general wellness tips and tricks to help them lead a better life.
Fitness or anything related to self-improvement is pretty popular on the internet. Most of us want to live our best lives, improve our health, feel and look better. Health and fitness as a niche are very cool as the readership is often passionate, and you will never get bored in this niche. Moreover, you may also find thousands of different directions to take the health and fitness niche like yoga, strength training, walking, indoor gym, and others.
On the other hand, this niche has been afflicted by fake diets, fake supplements, and shady behavior. And luckily, in 2019, Google took note of this. After a massive algorithm update, it determined that various sites about your money or other life blogs may need expertise, authority, and trust to rank well.
In simple words, for a health and fitness blog to be a profitable niche, you have to get familiar with the stuff and have credentials to back it up. But in case you are a doctor, licensed fitness coach, certified dietitian, or have an excellent personal story that also relates to this niche; then this requirement should not be an issue.
How to monetize your health and fitness blog?
Here are some methods given through which you can monetize your DIY blog.
Promote Clickbank products
Affiliate Marketing
eBooks like (Diet planners, keto diets)
8- DIY Blog Niche
It is a very broad profitable blogging niche as DIY bloggers also have a surprising number of monetization options at their disposal. However, the nature of a DIY blog is instructional, and you are generally teaching people how to solve some specific problem. You may also teach them how to create something independently without paying full price at the store.
So, you can select this niche when you love decorating and remodeling your home or other places. You can also go further and redesign or even rebuild your home. There are plenty of DIY blogs on the internet, and it can be an incredible type of blogging to try if you like and enjoy writing tutorials and "how-to" articles.
This niche lends itself well to affiliate marketing, selling instruction booklets or printables, and branching out to other mediums such as starting a Youtube channel. Aside from it, DIY content typically does very well on platforms like Pinterest that can help you get more blog traffic. 
Although advertising rates for DIY content are not as high as niches such as personal finance and business, it's likely very easy to convert readers into affiliate sales if they follow instructional content. And it was then convincing a reader to sign up for a new credit card offer or something that may involve more decision-making.
The DIY blogging niche does very well on social media sites, and it is easy to branch out on Etsy or Youtube. But it can be slightly lower display advertising rates on average than niches like finance etc.
How to monetize your DIY blog?
Here are some methods given through which you can monetize your DIY blog.
Google Ads
Affiliate Marketing
9- Travel Blog Niche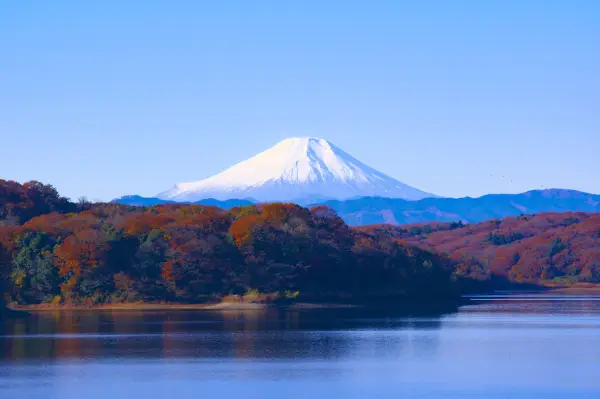 Travel is a historically profitable and best blog niche that people are going nuts over. Everyone has got a travel blog nowadays. People want to be digital nomads, travel the world, know where to visit, what food to check out, activities to do, and many more. If you want to start with this niche, it is better to check out an easy step-by-step guide to getting your blog started.
When you operate a travel blog with proper guidance, you may earn about 500 dollars per month in the first couple of months from the very start. If you are passionate about traveling and tourism, try this niche. The bloggers that do very well quickly are mostly in the travel niche among various other niches.
You may have plenty of monetization options in this niche, including display ads, affiliate programs (for hotels, airlines, travel gear, travel insurance, and excursions), writing some sponsored posts, branching into youtube and vlogging, and travel credit card affiliate programs.
Because of COVID-19, it isn't easy to pinpoint when this niche fully recovers as it got fully decimated. However, there is no denying that this profitable blogging niche is always here to stay. Moreover, its main advantages are that it does very well on social media websites and also lets you make money while traveling and enjoying at the same time.
How to monetize your Travel blog?
Here are some methods given through which you can monetize your DIY blog.
Google Ads
Affiliate Marketing
Sponsorship
Consultation services
10- Home Decor and Crafts Niche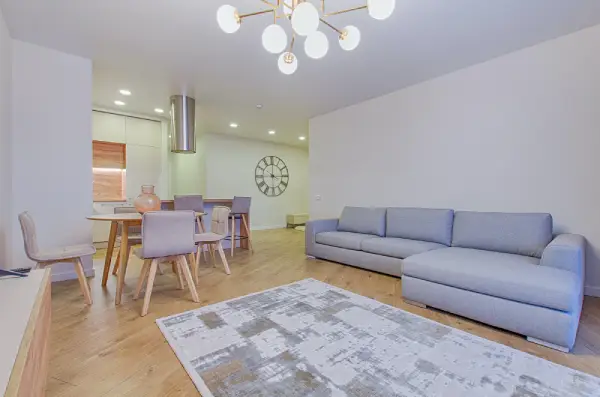 Home decor is a product-based niche that is great for interior design lovers. Many affiliate programs can easily monetize your home decor blogs whenever you write about various home decor tips, from seasonal decor to DIY ideas and many more. Audiences love to look online on visual social networks such as Pinterest on DIY home decor eye candy.
You may find a lot of home decor blogs on the internet that may help and guide you in making your own. These blogs have tons of content on all the things of interior designs. Making your blog with some unique and creative ideas may generate organic traffic for your site.
Now comes the turn of craft blogs. If you love to paint, knit, sew, make jewelry, or maybe engage in some other type of craft, why do you not blog about it? There are plenty of great crafty blogs out, and they tend to do so very well on Pinterest.
Somehow like other highly visual niches such as fashion, travel, and fitness, you will have to add great images. You can also monetize by using different affiliate links for any crafting tools and supplies you may want to promote or by selling your crafted products via a marketplace such as Etsy.
How to monetize your Home Decor and Crafts blog?
Here are some methods are given through which you can monetize your Home Decor and Crafts blog.
Google Ads
Affiliate Marketing
Sponsorship
Conclusion
I've mentioned some of the top best blog niche ideas that you can work on. You can spend forever trying to pick up the very best blogging niche for your blog. Or you can start it today, and within six months or a year, you are certainly able to make good money from it. All you have to do is choose a niche of your interest and ensure that you have a very clear idea about how you can monetize it. One of the most important aspects of monetizing your blog is affiliate marketing.
If you want to learn more about affiliate marketing, read my other blog, How to make money with Affiliate Marketing. If you are ready to start your online business with Affiliate Marketing or are already in it and still figuring it out, you can join the One Funnel Away Challenge. You can learn how to use the different types of affiliate marketing appropriately to get outstanding results. Most importantly, it will help you to build an online business that generates income through affiliate marketing.
"The first step towards getting somewhere is to decide you're not going to stay where you are." – J.P. Morgan.