Affiliate marketing is an excellent way to generate passive income, and there are many sites with affiliate marketing programs. I encourage affiliate marketers to find high-paying affiliate programs during my training sessions. The website with recurring affiliate programs is the best to earn passive income every month. Affiliate marketers who focus on high-paying affiliate marketing programs make more than others in the industry.
Many popular affiliate marketing programs pay commissions at a rate of 5%-10% per sale or lead, and many don't offer recurring commissions. The most popular recurring commission rate is 10% per renewal.
I have curetted 42 high-paying affiliate marketing programs with a renewal or recurring commission of 30% and above. Therefore, you can keep making money as long as your referral clients use a product or service. Isn't that a great way to increase your passive income?
How Do Recurring Affiliate programs Work?
Recurring affiliate commissions arise when an affiliate program pays a certain percentage to an affiliate marketer when their referral client renews a subscription or membership. Therefore, an affiliate marketer earns a first-time commission for bringing in a paying client and a renewal commission when the client pays for a product or service. 
Recurring commissions are an excellent way to increase your affiliate business profits. You can earn a commission from both new and old clients as long as you are in a recurring affiliate program. Also, you will be motivated to ensure your existing clients buy the product you are promoting so that you earn more commissions.
I have found 42 affiliate programs that will generate renewal commissions for you and boost your affiliate income. The affiliate programs are classified into various categories for easy decision-making. Let's dive in and see which recurring affiliate programs you should consider.
Best Recurring Affiliate Programs For CRM and Automation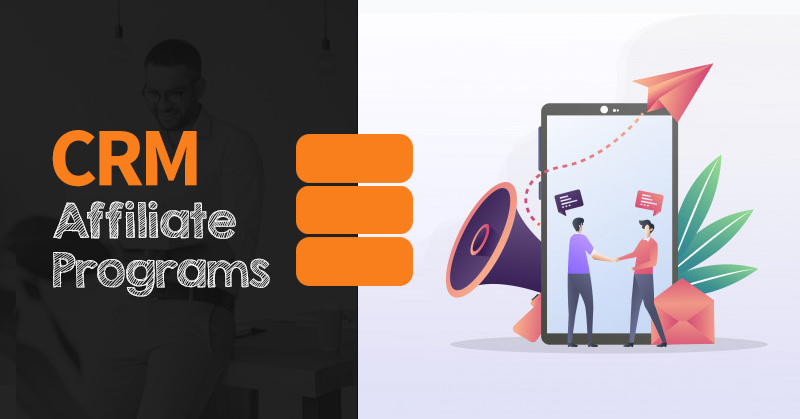 Customer Relationship Management (CRM) and automation tools are essential in modern-day business entities. The tools save time and increase the efficiency of customer relations in a business. It is easy to find companies looking for CRM and automation tools as more businesses adopt digital tools. Here are the best affiliate programs in the industry.
ActiveCampaign is an excellent automation software as well as an email marketing software. Beginners get 20% and move up to 25% once an affiliate marketer brings in sales worth $100. You can earn 30% recurrent commissions after affiliate sales of $500. ActiveCampaign is an excellent program because they have a high client retention rate. As a result, you can enjoy more commissions as you grow your clients.
WishPond offers email and content automation, landing pages, and pop-ups. Affiliates get a commission of 30% when people sign up using their affiliate link. After that, affiliate marketers earn a recurring commission of 30% for every monthly or annual subscription renewal. Signing up for the affiliate program is straightforward.
BuilderAll SEO has many tools and apps that marketers can use to automate their marketing activities. Most of the products from the platform can be integrated by marketers into automation plans without a fuss. The affiliate program offers 100% commissions per lead and 30% recurring commissions for client renewals.
Instapage is automation software that helps businesses and marketers to increase conversions from paid ad clicks. Affiliates earn 50% commissions for purchases their referrals make in the first year and 30% lifetime commissions from the second year onwards. Their commission rates are better than what most automation software affiliate programs have to offer.
Hubstaff is an automation tool that tracks employee's work and is popular due to the increased adoption of work from home habits. Employers can use timesheets, screenshots, billing, reports, and other feature to see employee performance. The affiliate program pays 30% recurring commissions for referrals.
amoCRM is a CRM tool focusing on messenger software. It is hard to track CRM activities messenger-based customer relations. amoCRM pays a recurring commission of 35% for every client that signs up with your affiliate link. The cookie duration for the affiliate program is unknown.
Best Recurring Affiliate Programs For Email Marketing
Email marketing is an underused tool in digital marketing, despite the availability of sophisticated email software. Bloggers and businesses need email providers for email campaigns. Here is the top-paying email marketing software. Some of them are the best performers in the industry.
Aweber is a renowned email marketing platform because it offers multiple features to email marketers. Users can send unlimited emails, use analytics, segment their audiences, and do email automation, among other things. The affiliate program has 365-day cookies, so you can get conversion from people who clicked your affiliate links even when they pay after 11 months.
ConvertKit is a great email marketing software that is excellent for online content creators. You can join the affiliate marketing program on their website and begin promoting the email marketing software. You can receive $1,000 in monthly commissions when you have referred about 120 paying clients.
GetResponse is all-in-one marketing automation software, but it is best known for its email marketing features. You can opt for the Affiliate Bounty Program that offers $100 for every account or the Affiliate Recurring Program that pays a 33% recurring commission. Affiliates can make more money with the recurring affiliate program in the long run.
MailerLite is an email provider that offers marketers email automation, landing pages, and a simple editor, among other features. You get a 30% commission for the first sale and a recurrent commission for every subscription renewal. It is a popular email provider, and affiliates can find clients to sign-up fast.
Moosend is a popular email marketing platform because it offers sophisticated tools to customize email content and newsletters. It is a seamless email automation tool that is suitable for business email marketing campaigns. You can earn a 30% recurring commission from the platform for every client you refer.
Automizy is an email marketing tool that focuses on getting a high email open rate for subscribers. Affiliates earn 90% commissions for the first month and a recurring commission of 40% afterward. Overall, it is a high-demand tool, and you can sign up clients with ease when you target the right audience.
MailTag is a Chrome extension for email tracking and auto follow-up. It offers incredible insights into the performance of your email marketing campaigns. Affiliates get a recurring commission of 50% for life on all clients referred to the platform. The cookie period for the program is 90 days.
Best Recurring Affiliate Programs For E-commerce
E-commerce tools and platforms are a must-have for businesses to perform online sales. Choosing a high-paying e-commerce affiliate program can be a gold mine that you will earn many commissions in the long run. Unfortunately, most e-commerce tools pay a recurring commission of 10%. Here are the highest-paying e-commerce affiliate programs.
Samcart is shopping cart software that businesses use on their e-commerce stores to sell products online. It makes it simple for customers to shop online, check out products, and check out products in their shopping cart. Affiliate marketers can earn a 40% recurring commission paid through PayPal MassPay.
Payhip offers a one-stop solution for selling digital products, like eBooks and other downloadable items. You can take advantage of a 50% commission on the transaction fee for affiliates of 5%. Therefore, you can earn many recurring commissions when you sign up clients who make multiple monthly purchases. 
Wholesale2b takes dropshipping to another level by giving drop shippers a collection of products in one place. It reduces the tedious job of sourcing products on various sites for dropshipping. Dropshippers can focus solely on finding customers for the products available. You will get paid a 30% recurring commission from the affiliate program.
Best Recurring Affiliate Programs For VPN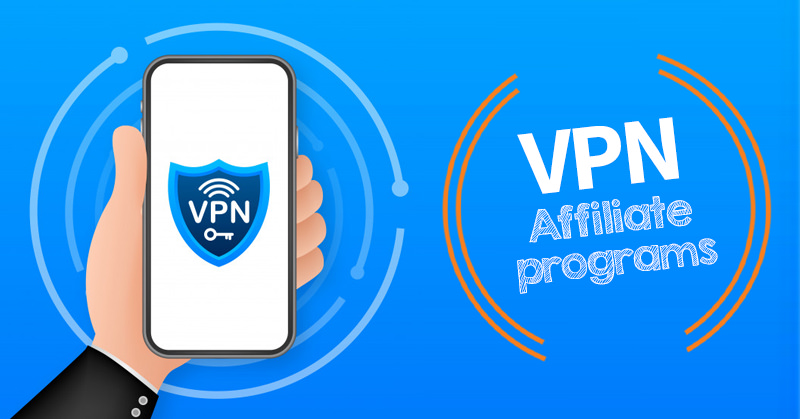 The rise of cybercrime and data collection has lead people to find ways to maintain their anonymity when connecting to the internet. You can exploit the opportunity and promote VPNs as a way to increase cybersecurity while browsing on any device. Another reason why people are using VPNs is to access content that is blocked.
Overall, VPN affiliate programs are among the highest-paying programs in the affiliate marketing industry. Moreover, most of them offer a recurring whole life commission model. Here are the best high-paying VPN affiliate programs.
PureVPN affiliate program pays marketers 100% commission on the initial purchase for the one-month plan and 40% for other subscription plans. You can earn a recurring commission of 35% for subscription renewals. You can sign up for their affiliate program on the PureVPN website, and you will be allocated a support person to help you make your first sale.
Hide My Ass VPN service is available in over 190 countries, and affiliate marketers can make impressive commissions. Affiliates get 100% commission per lead for monthly subscriptions and 40% commissions per lead for other paid plans. Also, you can earn a 35% recurring commission for monthly plan renewals and 30% for further paid plan renewals. However, the affiliate program comes with more terms and conditions than other affiliate programs in the industry.
ZenMate VPN provides secure access to the internet to individuals and businesses all over the world. Our affiliate program offers commissions ranging from 40% to 100% on plans lasting one month, six months, or one year. For every sale, affiliates will earn 30%-35% recurring commission for each customer they refer.
NordVPN is a popular VPN service provider because it unblocks popular sites like Netflix and Popcorn. It offers 100% commissions per lead for monthly subscriptions and 40% for other paid plans. Affiliates can earn 30% commissions for renewals for life from all clients they refer to the service.
TorGuard pays a 30% recurrent commission for each sale, and the payments are made via bank transfer or Bitcoin. It offers anonymous VPN and email services to subscribers in over 50 countries.
IPVanish is among the top VPN service providers globally, and their affiliate program has lucrative payouts. You will get a 100% commission for the first sale and a 35% recurring commission for clients who renew their plans. Overall, you can create a steady monthly income from the recurrent commissions.
Best Recurring Affiliate Programs For Landing Page Builder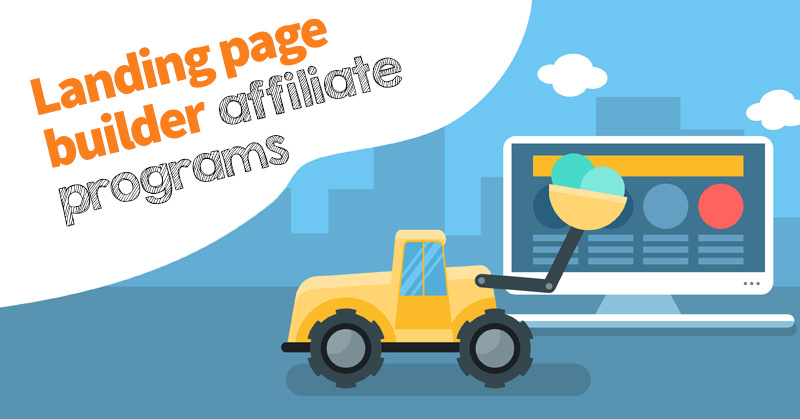 Landing pages are essential to affiliate marketers, bloggers, and businesses. You can make high affiliate commissions by promoting landing pages because most people can't write code. Landing page tools help people build attractive landing pages with drag-n-drop tools. Here are the best high-paying landing page affiliate programs.
ClickFunnels is a sales funnel platform, but you can find eBooks and coaching lessons on the website. They offer training to new affiliates on promoting the platform and getting the first 100 customers. ClickFunnel packages range from $97 to $297 per month. Affiliates get paid a commission of 20% initially, and then 30% after earning commissions worth $1,000. After that, an affiliate marketer can make a 40% commission as long as they have 40 active members signing up with their affiliate link in the last 30 days.
Affiliates can choose a recurring commission plan on Landingi and earn 35% recurring commissions for every client they sign up for the service. The site offers a tool to create and optimize attractive landing pages that drive conversions. You will earn recurring commissions as long as your referred clients use the service.
Kartra is a fantastic platform for creating landing pages, sales funnels, and email automation. They also have a lucrative affiliate program that pays 40% commissions per lead and recurring commissions for consequent payments. Also, you can earn a 10% commission for every affiliate you refer to the program.
Leadpages is a program that helps create different landing pages for ebooks, webinars, streams, etc. Affiliates can earn up to 10 to 50% depending on the tier level they subscribe to. It can also be termed as a drag-and-drop program through which you can create templates and blueprints. If you are more into creating forms to acquire potential customer emails, then Leadpges is the best choice. You will also earn recurring commissions as long as your referred customer use their services.
Best Recurring Affiliate Programs For SEO Software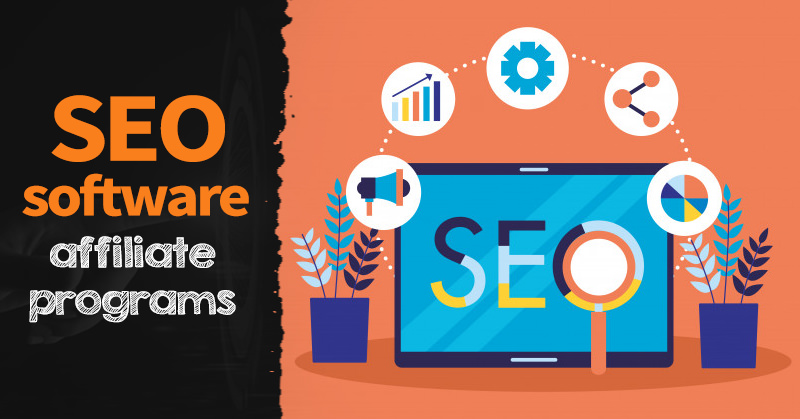 SEO tools are among hot ticket affiliate marketing products because they offer valuable insights to marketers. Here are some of the SEO affiliate programs that pay a recurring commission of 30% and above.
KWFinder is an amazing tool for keyword research to improve your website ranking. The best thing about this platform is that you don't have to wait for approval. After creating an account, you can start promoting Mangool's tool and earning commissions. By promoting Mangool's tool, you will earn commission on a sale and enjoy recurring commissions. You can earn $14.70 to $287.64 depending on the package your referred client will purchase.
SpyFu is another platform that offers competitor research tools, SEO, and PPC campaigns. Their membership starts at $33, and you get paid 40% commissions for every subscription. Many clients sign up because they receive unlimited downloads and searches. You can earn your commissions twice a month through PayPal.
SerpStat is a growth software that helps businesses with their SEO and PPC campaigns. Affiliates can make 30% recurring commissions if they have 21 paying clients. Serpstat has a tier commission rate that is easy to reach at the highest level. Affiliate commission rates include 5%, 10%, 20%, and 30%. Overall, affiliate marketers can make high commissions by finding subscribers for SerpStat.
LongTailPro is a keyword research tool that marketers use to find the best keywords for paid ads and content. Affiliates get a recurrent 30% commission whenever a client subscribes to a monthly or annual plan. You can create an account on the platform and sign up for their affiliate program quickly. You will receive banners, links, and other marketing materials to promote the keyword research tool.
SEOPressor is a precious WordPress plugin that collects data on website SEO and generates a report in one place. It enables users to see their SEO activities and needs in one place for clarity. Their affiliate program is among the highest paying SEO affiliate programs currently.
Linkody is a magnificent tool that helps website owners and bloggers keep up with backlinking activities. It notifies a user when they get a new backlink or lose an existing backlink. Also, users can get insights on new backlinks from competitors. Affiliates earn a 30% recurring commission and a 30-day cookie period.
SEMRush is an SEO and research tool that helps marketers stay at the top of their game. Their affiliate program is known as BeRush and pays 40% recurring commissions for subscription sales. SEMRush is reputable software, and many companies are willing to invest in it to stay ahead of their competitors. Also, they have a 10-year cookie life, which pretty much ensures that you will sign up people who use your affiliate link.
Best Recurring Affiliate Programs For Graphic Design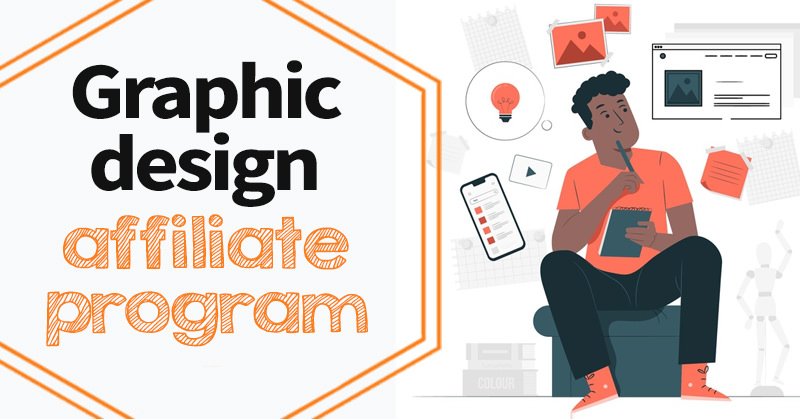 Graphics and design tools are a must-have for creatives who deal with imagery. The tools allow users to explore their creativity and create engaging content. You can make high affiliate commissions from the following graphic and design affiliate programs.
Snappa is a platform that offers graphic and design tools for bloggers, marketers, and online content creators. It is helpful in the creation of blogs, ads, online content, and more. You can earn a recurring commission of 30% from all clients who sign up using your affiliate link. Signing up for their affiliate program is free.
PixPa is a platform that allows various creatives to create an appealing, professional portfolio. It is suitable for photographers and designers. Their affiliate program pays a recurring commission of 50% per lead. It is a reputable site, and you can land your first client easily with little marketing.
Stencil offers graphic design tools that are perfect for creating attractive images for online content. Bloggers and marketers find the tool highly useful in creating engaging images for their sites and social media. Affiliates get a 30% commission on all sales generated through their affiliate link.
Best Recurring Affiliate Programs For Social Media Management Software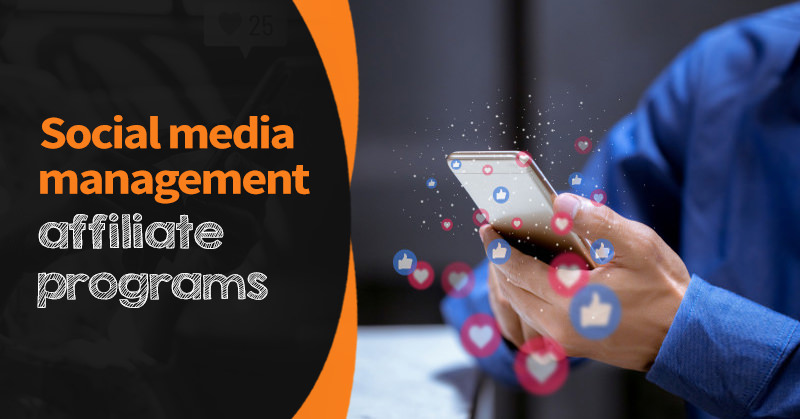 Social media management software helps marketers stay on top of their social media engagement. Also, it helps businesses monitor social media activities and results. Most social media management tools are not cheap, and you can enjoy high commissions by promoting them.
Combin Growth is a handy tool for Instagram marketing that helps marketers get conversions from Instagram pages. You can target your audience, analyze your engagement levels, manage Instagram accounts, and grow your Instagram pages. Affiliates can make a 50% recurring commission from every client they refer.
Crowdfire is a social media management tool that has features ideal small and established businesses. Most subscribers are marketing agencies, companies, and brands from all corners of the world. You can make a 35% recurring commission when you refer clients to the service.
SocialPilot is an excellent social media management tool for small businesses and marketers. Small businesses and bloggers can use the software to manage social media analysis and team collaborations. It is an affordable option compared to other social media management software. Affiliate marketers have to go through an approval process after applying for the affiliate program.
SocialOomph is a social media scheduling and monitoring tool that helps marketers manage social media accounts. It's simple to refer clients to the site because they have a free package. Once a person signs up for the free package, SocialOomph will convince the clients to upgrade to paid plans and get your 40% commission. Also, you get an additional 5% recurring commission if a client of yours joins the affiliate program.
Best Recurring Affiliate Programs For Marketing Software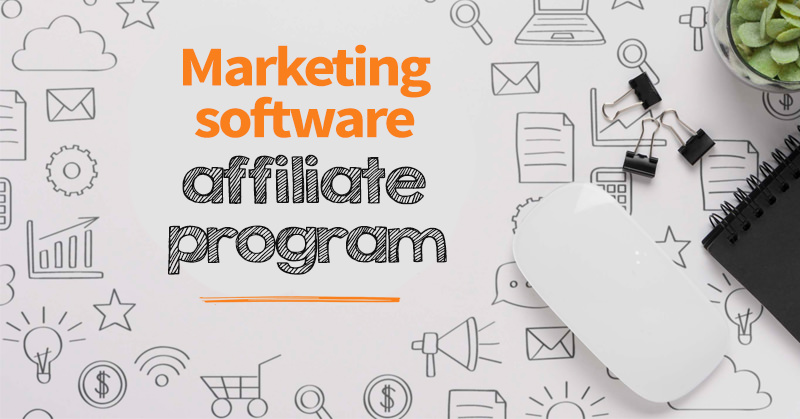 There are marketing tools that focus on specific aspects of marketing, like tracking clicks or increasing conversions. Most tools apply to particular niches, and they pay high commissions per sale and subscription renewals.
ClickMagick is a SAAS tool that helps marketers track link clicks from organic or paid sources. It is an excellent tool for analyzing the click-through rate of various digital marketing activities. You can make 35% commissions per sale and recurring commissions from subscription renewals.
Tubebuddy is a chrome extension that helps YouTubers manage their channels and increase their profits. It doesn't have many competitors, and affiliates have a high chance of signing up paying clients. You can ask YouTubers to sign up for the free account to get a star, and you can earn your commissions once a referral client upgrades to a paid plan.
GetSiteControl is a creating widget website that helps people to customize websites with widgets. You can join the affiliate program on the website by creating an account and applying for the affiliate program. They pay 30% recurring commissions per lead for the first year. You can use their service and refer them to your friends and family.
Deadline Funnel is a funnel-creating platform that helps marketers develop efficient sales funnels to generate sales. Their affiliate program pays a recurring commission of 33% per lead. You can join the affiliate program on their website.
FAQs
1. What is Affiliate Marketing?
Affiliate marketing promotes products and services on behalf of a merchant in exchange for a commission after a sale. Commissions for affiliate marketing are a percentage of the selling price of a product or service. Affiliate marketing is a suitable way to generate passive and fast money compared to 9-5 jobs.
2. What is Recurring Affiliate Commission?
Recurring affiliate commissions are additional commissions paid to affiliate marketers when a client pays for renewals. Therefore, you can earn extra income from your affiliate referral when they pay renewal fees. The renewal commission rates vary depending on the affiliate program.
3. Is it Free to Join Recurring Affiliate Programs?
Most affiliate programs that offer recurring commissions are free to join. Some of them may have a paid membership, but the vast majority are free. You can join the affiliate program from merchant websites or affiliate networks like Commission Junction and ShareASale. Also, you can join an affiliate program by a merchant even when you are a customer.
4. Why Choose High-Paying Recurring Affiliate Programs?
High-paying recurring affiliate programs can increase your affiliate income significantly because you earn from existing and new clients. Many affiliate programs only pay commissions when a client uses your affiliate link to make a purchase. If they go directly to the website for renewals, you don't get a commission.
Recurring affiliate programs will pay you renewal commissions for clients you brought in using your affiliate link. Whole recurring commissions ensure that you get paid renewal commissions if your client purchases the merchant products or services.
5. Are Recurring Affiliate Programs Hard to Promote?
No. It takes the same effort to promote affiliate products with recurring commissions to promote products with a single commission. Therefore, it's better to do the same work and get paid several times than once. You will use the same tools and tactics to promote low-ticket affiliate products to promote high-paying affiliate products with renewal commissions.
6. How Much Can I Make With Recurring Affiliate Products?
You can double your affiliate income in a short time when you opt for high-paying recurring affiliate products. Affiliate programs that pay commissions of over 30% per sale are lucrative to affiliate marketers. Therefore, you can grow your affiliate income without put in extra work. You may be surprised when you can earn more than $1,000 per month from affiliate marketing when you opt for recurring affiliate programs.
7. Do I Need Website to start Affiliating Marketing?
Having a website is ideal if you want to earn money from affiliate marketing in the long run. However, you can start without a website by using social media platforms or creating your youtube channel. To learn more about how to make money with affiliate marketing without a website, click here.
8. Do I Need an Affiliate Course?
An affiliate marketing course will equip you with the necessary tools to earn high commissions with recurring affiliate programs. You can find the best affiliate marketing course here and learn all you need to know before embarking on your affiliate marketing journey. The courses are straightforward, knowledge-packed, and they are divided into bite-size sections for easy understanding. 
Conclusion
You can grow your affiliate income in a short while when you opt to join recurring affiliate programs that pay a commission of 30% and above. You can make money twice or more from a single client through the recurring affiliate program. Moreover, you know you will get affiliate commissions in the future without bringing new clients when you grow your list of existing clients.
Also, you will be making more money from your current affiliate marketing efforts without increasing the time or money you spend on your affiliate business. You can find recurring affiliate marketing programs in every niche available. After all, why should you get once for finding paying clients while you can get paid twice or more for the same effort?
Are you still wondering if Affiliate marketing is a great thing to do in 2021? Then read this blog about Is Affiliate Marketing worth it to know about its potential and scope. Also, when you are all set to start your affiliate marketing business, join One Funnel away challenge to kick-start your online business. It will guide and help you to answer any questions you will have. Most importantly, it will help you to build your Affiliate Marketing online business successfully.
"Have the end in mind and every day make sure your working towards it"