There is a notion that you need to have money to start doing affiliate marketing. That isn't true. Most of the successful affiliate marketers began because they had nothing and needed money. They didn't have money to start a business, and many of them didn't have 9-5 jobs to pay their bills. In their moment of despair, they turned to affiliate marketing, and they never looked back.
You can start an affiliate marketing business without a single cent in your pocket. You don't need business inventory or to pay rent for a shop. All you have to do is refer people to a product, service, or subscription and make money. It sounds simple because it is simple. This blog will discuss how you can start making money with affiliate marketing without spending money on advertisements. It will take a lot of hard work, but you will be building a sustainable business.
What is Affiliate Marketing?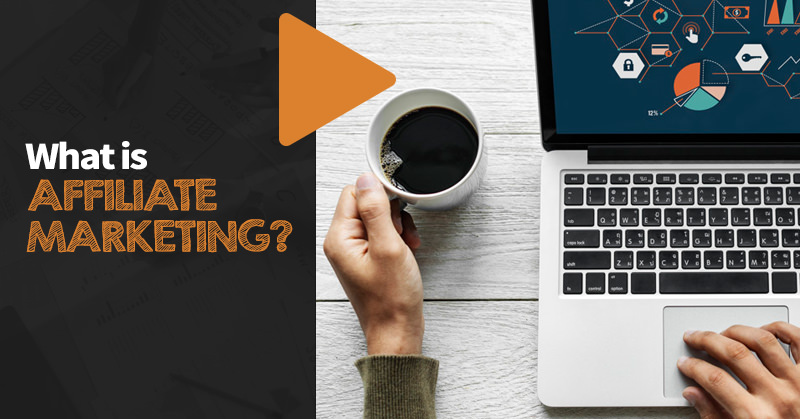 Affiliate marketing is the act of promoting products and services from a merchant for a commission when you bring in a client that makes a purchase. Your job is to recommend products and services to a target audience. Commission rates vary, depending on products or a merchant.
Affiliate marketers get a unique identifying URL known as an affiliate link. It helps you track the people who click on the link and how many purchase using your link. An affiliate link is the most crucial tool when doing affiliate marketing. It will ensure that you get commissions for every paying client you refer to a merchant.
It would help if you had a phone or computer connected to the internet to start affiliate marketing. Many affiliate marketing programs don't require any qualifications. You can start making money online by registering for several affiliate programs. Another way to access merchant products is by affiliate networks like ClickBank, Commission Junction, or ShareASale. You will have access to thousands of affiliate products when you join an affiliate network.
Overall, affiliate marketing is about finding customers willing to buy products you promote and make a commission. You won't have to set up a business or make products to run a business. The best part is that you don't have to spend any money to make money through affiliate marketing as a beginner. 
Is It Possible To Start Affiliate Marketing With No Money
Yes, it is possible to start affiliate marketing with no money. You just have to have a lot of patience, dedication, and perseverance. There are ways to learn how to do it without investing any money.
One of the most common ways to get started with affiliate marketing is through making YouTube videos. If you create high-quality videos that tell people why or what they should buy, many people will want to make purchases by clicking on your link at the end of the video. This will help them find the product or service they need.
It can be hard work building an audience, but if you give honest reviews of products, your viewers may trust you enough that they'll purchase things through your links, in which you'll earn a commission.
It's also possible to make money with affiliate marketing on Facebook, Linked In, and other social media sites if you have a big enough following. The more people who visit your site or follow you on social media, the more likely they will click on your links and buy a product through them!
An example of a video that might earn affiliate commissions is how you share helpful tips for what type of car seat to buy for your baby. You could create many videos about different types of products so traffic to your site will stay high!
To get started with this strategy, look around on YouTube for video reviews of the product you're thinking of recommending. This will help you know what information can be included in your own videos, so they don't sound too repetitious!
Resources to Start Affiliate Marketing With Little To No Money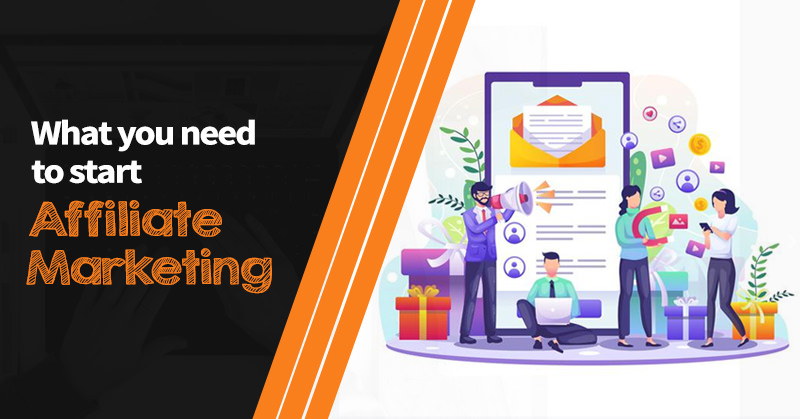 Several things you possess that will help you start affiliate marketing for free and start making money. You don't have to go out and buy the resources below because they are parts of your life already.
• Internet
Almost everyone has access to high-speed internet that they use for entertainment purposes on YouTube or Instagram. You can use your internet to promote affiliate links online and make commissions. Affiliate marketers can do marketing for 2-3 hours a day and still see results from their efforts.
Affiliate marketing is an online business, and you will need the internet to reach your target audience and promote affiliate links. Also, you have to check on the progress of your affiliate activities to ensure they are driving desired results.
• Phone/Tablet/Laptop
You need a device to connect to the internet and manage your affiliate marketing business. A phone, tablet, or laptop will help you to do affiliate marketing from anywhere. All you need is to connect online and log onto your affiliate program to see how many clicks you got in a day. You can also find where to place your affiliate links to get the most traffic.
• Time
Starting affiliate marketing for free requires sweat capital to start the business. Sweat capital is the time you will spend to build your business by generating organic traffic. Time is the best resource you have when starting affiliate marketing with no money.
You will spend time researching, building an audience, placing affiliate links in strategic places, and getting your affiliate business off the ground. Don't give up when you see a few results in the beginning. Spend time every day working on your affiliate business, and you will see significant results in a short time.
It is essential to note that you should spend time on productive strategies that will help you build your business. Otherwise, you won't see any results if you spend time doing affiliate marketing with outdated information. I will give you viable strategies to market affiliate links with no money to get money.
Time is the best resource when you don't have money for paid traffic when promoting your links. Spend as much of your free time working on your affiliate business to see results in a short time. The more time you spend getting in touch with the target audience and building relationships, the faster you can build a sustainable affiliate business.
How Can I Start Affiliate Marketing With No Money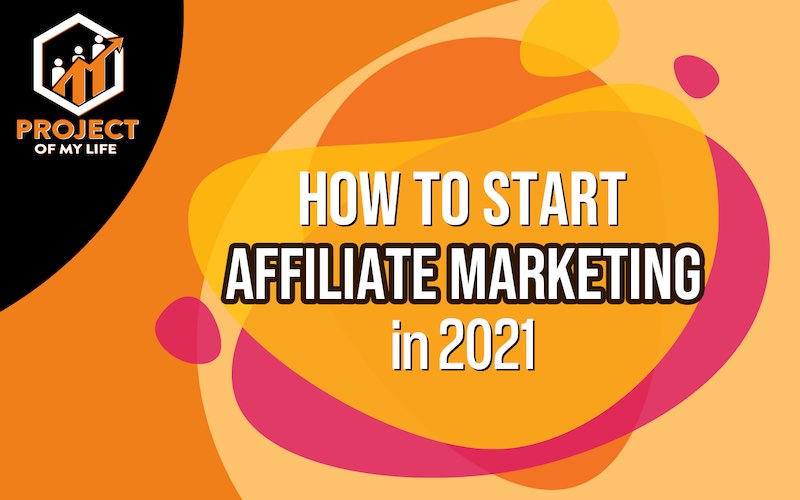 There are a few ways you can start affiliate marketing with no money and start making money. Preparing and how you set up your affiliate business will determine the results that you get. It is essential to spend time planning your affiliate business before you start doing affiliate marketing. Here is how to start affiliate marketing with no money.
• Research Products
You need to research products that people need and are willing to buy. You can research social media platforms like Facebook and Twitter, where people ask questions and look for recommendations. Another option is to go on social websites like Reddit and Quora to look at people's questions. 
You will have a good idea of the products that people are looking for, and you can help them find the products they want. Make a list of 5-20 products that people are interested in and find the best brands for those products.
It would be best to opt for products you have used in the past because you will share an honest opinion of the product. Don't choose products because of their price or commission only. Find products that meet the needs of your target audience efficiently. That way, you will promote products that customers will like.
• Define the Target Audience
Determine the target audience that you need to use to get the best results from your marketing activities. You can't sell a subscription service for saving to buy a house to people in high school or campus. Target people who are working, about to start a family, or with a family because they are likely to buy a house.
The target audience will be determined by the content you create or the products you want to sell. Getting your affiliate links in front of the right audience will increase your conversion rates, translating to more commissions for you.
Take your time defining the audience you want to target because it is vital for an affiliate business. Your audience should be a group you can relate to through experiences, age, needs, or goals, among other things. It's not a good idea to target an audience that doesn't align with what you and your company stand for. It would be best to look for people who share the same interests and goals to make the most out of your content.
• Select Affiliate Programs
The best affiliate programs are high ticket affiliate programs because you make more per sale. Most beginners start with low-ticket affiliate products that pay $2-$5 per sale. It is hard to make $1,000 per month when you are promoting low-ticket affiliate programs.
Find affiliate products that are suitable for beginners because they have minimum requirements to join. You don't need a blog or a significant social media following to get on some affiliate marketing programs. Also, choose merchants that provide high-quality products because you don't want to promote something that will negatively affect the customer.
The best affiliate programs for beginners are Fiverr, SemRush, and the Commission Junction affiliate network. Also, you can get high commissions on the programs per sale compared to Amazon Associates.
Join High-Ticket Affiliate Marketing Programs With No Money Required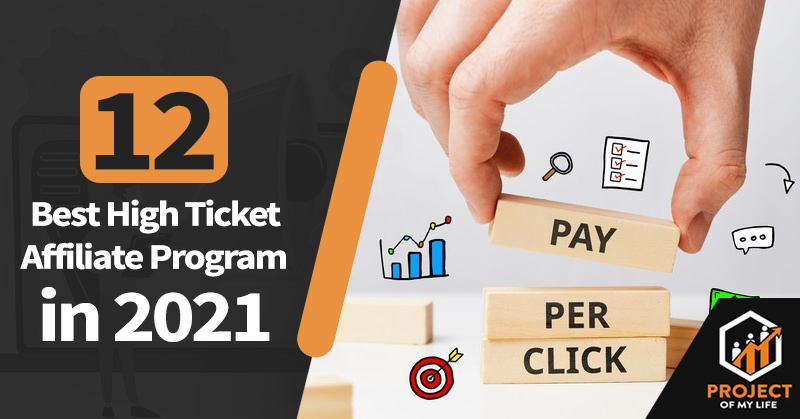 High-ticket affiliate programs allow you to make high commissions per sale. Therefore, you can accumulate your commissions fast and grow your monthly income. Also, the affiliate marketing strategies you use to sell low-ticket products are the same ones you need to sell high-ticket affiliate products. It would be best to spend your energy on something that will give you more income for the same efforts.
Here is how selling high-ticket products works compared to low-ticket products. If you make ten sales per day, here is how your income will look like on low-ticket affiliate products paying $5 per sale. You will make 10x$5 per day, which is $50.
When selling high ticket products paying $100 per sale, you will make 10x$100, which is $1,000 per day. Therefore, you make more income in a short duration when you promote high ticket affiliate products.
There is a notion that promoting high ticket affiliate products is difficult. It all depends on the strategies you use to promote your products. For example, Fiverr pays affiliates up to $100 per sale, depending on what service the customer pays. You can make that money when someone joins Fiverr and spend about $200 per service. It isn't hard to find people willing to spend $200 on graphics or web design.
Types of Commission in Affiliate Marketing
Beginners in affiliate marketing usually got for pay-per-sale kind of commissions because they are the most popular ones. However, you can get paid per click, per subscription, per email, or other metrics. Using a recurring compensation model can be a better long-term path to success for affiliate marketers. Payments per sale are less reliable, but they allow you to make money faster.
A one-time commission means that you need to find new people to purchase or subscribe to a service. Some platforms pay affiliates an upfront fee for bringing a paying client and a recurrent commission for several months.
Therefore, you can make $50 when a customer makes the first purchase and get $10 for the next 12 months for every renewal the client does. In the end, you make $170 from a single client per year. If you have ten clients on the same service and renew their plans for a year, you stand to make $1,700 per year.
Consider recurrent commissions because they offer a stream of long-term income. Many beginners overlook the importance of building a monthly income from recurrent commissions. Recurrent commissions mean that you get paid at the end of the month for a year without extra affiliate marketing activities.
Platforms to Start Affiliate Marketing With No Money Required
Here is how to start affiliate marketing with no money, audience, or website. You will need to spend time on social media sites and YouTube promoting your affiliate links. Facebook, Instagram, and Twitter are instrumental sites that will allow you to reach the right audience without a following. Also, you don't have to spend a dime to get traffic to your affiliate links.
There are several ways you can use Facebook to create an audience and promote affiliate links to the right audience. Facebook allows people to have a maximum of 5,000 friends on their accounts. You can grow your account to 5,000 targeted friends. Then create a small network of people who are likely to buy what you are promoting.
Another way to do affiliate marketing on Facebook is to join relevant groups for your product or service. Choose groups with a high number of members and a couple of posts per day. A group with few posts per day isn't a great traffic source for your affiliate links. Affiliate marketers have to join several groups to promote different affiliate products.
Take time to answer questions relevant to the products you promote. Then add an affiliate link to relevant products in your comments. Also, craft content that adds value and posts it to Facebook groups and your timeline. The idea is that anyone who finds your content valuable in groups. Also, you should get more content on your timeline for consistency.
You can post on Facebook once a day for consistency, though you can post 2-3 times a day without appearing to spam people. Ensure you are careful with what you craft so that everything looks like a well-crafted sales copy. Your affiliate links should integrate naturally to your content so that people get interested in clicking them.
It will take time to build trust and lasting relationships, but you will reap the benefits in the long run. You will have an audience of 5,000 people interested in you and the stuff you post on your timeline. They can also recommend products and share your posts on their timeline. That will increase the traffic click to your affiliate links. 
Twitter makes it easy to find people with similar interests with hashtags. It has many daily users, and communications are within minutes. You can find people who are looking for products you are promoting and reach out to them. Since posts on Twitter are 140 characters, you don't need to craft long posts to reach your target audience. You can post relevant links to questions that other users pose online.
Some affiliate marketers have found success through Twitter. You may write short content and add affiliate links when replying to comments since Twitter is possible. Twitter users are used to clicking on links for more information about a subject. If anyone likes your affiliate products, they can retweet your answer using relevant hashtags to other users. 
You don't have to create an audience with Twitter to promote affiliate links to potential leads. Twitter makes it easy to find relevant posts and post relevant replies plus your affiliate link. You can also post relevant posts and include hashtags that will generate traffic to your affiliate links.
Instagram is another social media site that has millions of active daily users. Most of the users spend 35-60 minutes on Instagram per day. Create an audience on Instagram to promote affiliate links. Don't post affiliate links in people's comment sections because it will appear like you are spamming. Add your affiliate links to your bio and direct people after that to it after providing information in the comment section.
Another way to generate traffic to affiliate links on Instagram is to find individuals and businesses that need products you are promoting. For example, you can promote Instagram growth apps to small businesses. Reach out to prospective buyers through direct messages and explain how the app can help them grow their following in 2-3 months.
Choose the businesses and individuals you approach wisely to increase your odds of conversion. You can look at posts with hashtags that small businesses use to find people trying to build their following. Craft a compelling message through direct messaging to get their attention and prompt them to click your affiliate links. You can include pictures for social proof to encourage users to subscribe to an app or service and get paid.
Don't forget to create engaging content that will attract new followers and encourage people to click on your links. Interested users will click on your profile and look at posts that you have. Make sure everyone who looks at your profile can find something relatable and valuable.
YouTube is another free platform that will help you direct traffic to your affiliate links. You only need a smartphone with a clear camera to post your first video. The best YouTube videos are the ones that offer value to viewers. For example, videos that explain how to do something tend to get a lot of views. Other types of videos that get many viewers are unboxing videos, product reviews, and tutorials.
You can do product reviews for the products you promote and include your affiliate links in the description box. YouTube is a search engine, and you can generate content by understanding the trending topic. Start by typing A- review or A- tutorial to view all the recent searches on YouTube, starting with A.
You can change the characters before the hyphen and even add more characters before the hyphen. It makes it easy to create content that is relevant to the current trends on YouTube. You need to post videos regularly to increase your overall views. YouTube uses video views, likes, and channel subscriptions to determine the relevance of videos.
The best part about using YouTube is that viewers click on the links in the description box for more information after watching videos. You can drive a lot of traffic to your affiliate links when researching the trending YouTube topics concerning your affiliate products.
FAQ's
1. How Can I Start Affiliate Marketing With No Money?
You will need to leverage organic traffic to get your affiliate links to the relevant audience. You can generate traffic from Facebook, Instagram, Twitter, and YouTube. Many people are asking questions on those social platforms. Then, you can provide answers along with an affiliate link to the best products.
2. How Long Does It Take to See Profits?
You can start making income immediately or after a month. It will all depend on how much effort you dedicate to building an affiliate marketing business. Also, the relevance of your content will determine how much traffic you drive from various platforms.
3. How Much Can I Make From Affiliate Marketing?
Many affiliates make $500-$2,000 per month when doing affiliate marketing as a side business. You can make more than $2,000 per month if you focus on growing your audience to increase sales. Overall, the sky is the limit when it comes to affiliate marketing.
4. Who Should Do Affiliate Marketing?
Anyone who is looking to make extra income can do affiliate marketing during their free time. The only way to know if you can make it in affiliate marketing is to give it a try. However, some people find affiliate marketing unsuitable for them.
5. How Much Time Should I Invest in a Day?
You can do affiliate marketing for 2-3 hours per day to grow your affiliate marketing slowly without using paid ads. But, you can also increase the time you spend on affiliate marketing activities to 5hrs a day when you want to create awareness. So, you will see results faster when you spend more time building your affiliate business.
6. Can You Make $1,000 Per Sale?
Yes. Some sites like Legendary Marketer offer high-end products that enable affiliates to make $1,000 per sale on some products. Most digital business products fetch high prices, and you can make high commissions by selling such products.
7. Should I Take An Affiliate Marketing Course?
Yes. You should consider taking an affiliate marketing course before starting an affiliate business if you can afford one. An affiliate marketing course will give you the basics of the industry and skills that will allow you to reach your target audience.
Conclusion
It is possible to start affiliate marketing for free and turn a reasonable profit from the beginning. You can do affiliate marketing with no money when you generate organic traffic to your affiliate links. It will take time to build a profitable affiliate marketing business, but all your sweat capital will be worth it in the long run. If you want to learn more about affiliate marketing, read my other blog, How Fast Can You Make Money With Affiliate Marketing.
If you are ready to start your online business with Affiliate Marketing or are already in it and still figuring it out, you can join the One Funnel Away Challenge. You can learn how to use the different types of affiliate marketing appropriately to get outstanding results. Most importantly, it will help you to build an online business that generates income through affiliate marketing.
"Affiliate marketing is an excellent opportunity if you truly believe in the value of the product you're selling. Because many times, you can make money off of something you would probably recommend anyway." – Neil Patel.