Amazon is the ever-evolving marketplace where you can find tons of opportunities to market your brand and earn millions of dollars. The new opportunities of Amazon emerge every day. According to estimations, almost 58% of consumers say that they can shop from a single store, Amazon. But, at the same time, few people in the market take advantage of others' hard work. So, yes, it is Amazon Hijacking, and you need to protect your brand on Amazon. 
Many competitive listing hijackers can only be successful if you are not aware of their existence. They hijack your Amazon listings, but you can take preemptive steps to protect your brand from Hijackers.  So, are you here looking for how to protect your brand on Amazon? If yes, then this blog is for you. We will discuss shopping before Amazon and how to protect your brand on Amazon. So, let's get started.
Shopping Before Internet
Before online shopping, people had a very hard time. Because they had very few alternatives and sources to the traditional market search, which was time-consuming and tiring besides that, there is also the hassle of wandering from one shop to another in search of your desired product. In many instances, you have to come back empty-handed. And the reason is your desired product was not available in the exact specifications you wanted, or even some smaller cities and towns did not provide you the desired variety. Moreover, shopkeepers also require a lot of space or capital to set up their shops or stores and tide over the initial and difficult phase. 
The internet came into our lives as a savior. Online shopping and retailing gave us many products at very low prices; it cannot do bargaining through this online system. So fixed prices of online retailing are significantly lower. The initial online trading stage was very difficult for new retailers since they had to set up their shops or stores and ship their products across all regions.
This task has taken a very long time. It is a development from selling just books to selling all kinds of stock. We are standing somewhere in the middle of this development stage, and due to benefits, it is expected that there will be huge interest from customers in the upcoming days.
How is Amazon FBA helping seller to protect their brands?
Amazon FBA is helping in solving this problem by giving an extensive logistics network and warehouse facilities to these retailers. It is now easy and possible to start selling and retailing through the internet without much capital investment. They would still have a blooming business from day one, with the aid of Amazon FBA, because it promises a huge customer base to them.
Other than that, Amazon FBA can give you so much protection for your brand from hijackers. After you register your brand on Amazon, you will have many features that will allow you to kick other sellers who try to sell products or the same products with your brand. It will also protect your listing so that no other seller can try to change your listing with your registered brand. Hijackers will try to change your listing price, title, description, and so on.
Things You Should Focus To Protect Your Brand On Amazon
On Amazon FBA, you have to be conscious about one thing that is hijacking your products. You may wonder how to secure FBA listings on Amazon from illegitimate sellers of products similar to yours. With the process of Amazon FBA, there comes a huge possibility of products being hijacked. It means that someone else is selling a highly similar version of the private label product listed on Amazon. In other words, if some product is not registered with Amazon, anyone can access the listings and make the edits. And it leads to hijackers ripping off the original idea of the owner of the product being listed.
The competition of the product is also being affected that is prevailing in the Buy Box Feature. BBF ( Buy Box Feature ) may refer to a call of action that encourages your buyers to buy a product directly from the page of that product. Amazon automatically grants this feature to its sellers after determining the listing as the original or best fit.
Hijackers are the sellers on the listing who manipulate the Buy Box, grab it away from the original seller, and manage to undercut the price. These hijackers can also sometimes come out as bots that may work on algorithms and high-functioning codes to take away the potential customers of a well-known brand. And, many of these are bots without having any traceable history or feedback.
Other Type Amazon Hijacker
Another type of hijacker is also present that is known as Leeches. This type is not considered as harmful as the above type until they do not own the Buy Box.
But, it is very necessary to make a difference between a seller and a hijacker. A hijacker is a fraudster trying to sell the fake version of the seller's product under the seller's brand name. He will copy the similar and exact version of the product packaging. However, a reseller sells the product that he has purchased from the seller at some point. There is no issue with reselling a product, and it is natural for them because they are only selling it while the product is genuine. 
As an owner of a brand, you would not want your brand's image to be spoiled due to the possibility of it being hijacked. Unfortunately, the person who sells the listings is not always the one who is selling the authentic products. The end product may be a fake version with a second and lower quality than the genuine product mentioned or shown in pictures. So what is the way out? Let's find out.
Steps to protect your brand on Amazon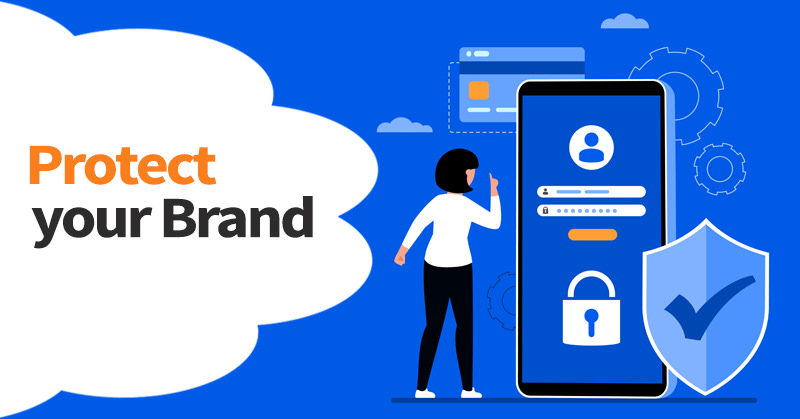 There are some ways by which you can protect yourself from hijackers. However, these methods are not 100% to rely upon, but you can reach at least 70%.
A well-known saying is "prevention is better than cure." And for this, you have to keep a close check on the listing of Amazon. It helps you in lowering the risk of your product being hijacked.  
So, let's discuss four mindful tips to protect your brand on Amazon from hijackers. By doing this, a seller can protect his products from being grabbed away by some hijackers:
1- Listing Documentation
Take screenshots of the Amazon private label listing page that means listing every product you have. However, it is not required to submit these screenshots to Amazon. However, the process of extensive documentation of the entire listing process will certainly help you make your product look better if your listing is being hijacked.
Ensure that you have documented the browse node, your numerical identification after uploading your flat file to Amazon. Amazon uses your numerical ID or the browse node for listing and organizing your products with its database.
Each numerical identification shows the category of products for sale, like Electronics, and not the products themselves. On the other side, browsers recognize the collection of the product even without mentioning its specificity, for example, earphones (50).
For finding your browse node, you have to click "find browse" nodes and then type in your Amazon URL, ASIN, or category, and it will certainly find your browse node for you.
With the help of these browse nodes, listing the products and organizing them becomes quite easy, and they can be restored if needed.
2- Building a brand website
Making a brand's website helps Amazon understand that the seller is the authentic owner of the brand. It also allows you to get registered your brand via Amazon. In short, creating a website verifies the authenticity of the owner of the brand.
On the other side, creating a website page that lists the items and products with their specific Stock Keeping Unit is better. It will strengthen the case of the seller if the product is being hijacked.
3- Trademark of the brand
It is not very necessary thing for the seller to trademark their brand. However, additional security and safety for the sellers can be on their behalf to protect their products because ownership rights are insufficient to defend your products as sellers from the hijackers until they have their trademark of the product. Along with this, it is mandatory to register the said trademark. 
For the trademark of your brand, you can follow the following steps.
Check out whether the domain name of your brand is available or not. You can refer to some tools that will help you with this concerned process.
If the domain name seems available to you, double-check it using the US Trademark and Patent Office search tool. It is for making sure that your brand name is not trademarked by someone else and is available.
Now, search your brand name on Amazon and check if someone else is using it or not.
Your next step is to register your brand.
Click on GoDaddy or any other website to check out whether your brand domain is available or not.
Then do a public search of your intended trademark to don't collide with the one already has that trademark.
Other steps remain the same as listed above.
4- Brand registration
It is another way of protecting your products when you have your brand registered. Amazon offers all of its private sellers to register their brands. As mentioned above, it will not provide you 100% protection against the threat of being hijacked, but it will prevent the hijackers from editing your list.
Here is a list of things you will require to register your brand with Amazon:
You will have to provide the product's image with its brand name visible on the product itself.
Provide the packaging image of the product, too, with the brand's name visible on its top.
Also, provide a picture of the brand registry page.
Along with these, you have to provide the website link of your brand that displays your products and brand.
You may click this Amazon brand Registry to get more information about Amazon's trademarking or brand registry features. 
How to protect your brand from Amazon Hijackers?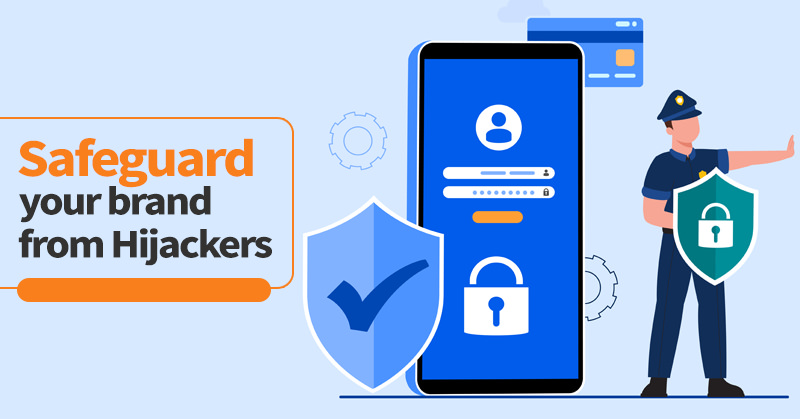 Following are the options available to a seller to safeguard their online business from hijackers:
Hijacker identification
One of the very first things to do is to find the criminal. But wait for a second! How would a seller know whether someone has hijacked him? However, it is simple enough because it can be done automatically by availing the services of either a third-party software or even manually.
Amazon provides a feature to its consumers whereby if a seller is Pro Seller on Amazon, he can easily opt for automatic listing monitoring. It helps to monitor all the listings of products and detect any suspicious (hijacker) activity. In this way, it will notify the seller once this tool catches any hijacker activity.
Protect Your Brand by Recording Data On Amazon
As the culprit has been recognized, now the seller needs to record some details, which are given below:
Date
ASINs
Seller Page URL and Storefront
Store Name
Seller ID
Monitoring status of Hijacker inventory
It is a procedure for the determination of the hijacker. It will determine how much inventory the suspected person has. You can do it by adding the suspected product to "My Shopping Cart." Consider it will start with a high number like 999. Amazon will let you know about the availability of this volume (999) of your ordering products. If the formerly mentioned volume is not available, reduce it. For example, you can start with 999 units and then lower down to 500, 250, 150, and so on. The volume at which Amazon agrees to place the order is the seller's volume available for selling. 
For availing of this procedure mentioned above, you can proceed as follows:
You may refer to the details page of the product and look for the option of buying from other sellers.
You can proceed with adding to the cart option that is just featured below the product details page.
Now click on to view the cart and place the maximum order you think of, ranging from 250-500 to 999 and keep monitoring until the highest amount of the stock available data is being released to you by Amazon.
In this way, you may find out the accurate inventory size of the hijacker.
So, the more volume the seller has available, the more easily he is susceptible to hijackers selling forged products.
Sending a cease and desist letter
By following the procedures mentioned earlier, you can certainly determine the hijacker. Now it's time to take some action. First, you need to send a cease and desist letter to the hijacker to notify him to stop hijacking your products.  
Because this activity constitutes a criminal act of theft, cheating, and deception of customers as well along with the unfair trade practices, other than these criminal offenses, his activities also constitute major trademark infringement, for that the law provides an adequate amount of protection to you.
Therefore, you can take a legal course of action against that hijacker. For this, you should send a letter to that person to notify him of his unlawful and ridiculous acts. And you intend to take legal action if he does not back off.
The content of your letter should be in this way that you are addressing the offender. It must contain all the necessary details of you. And should be highlighted by all hurdles and hardships you are facing due to his activity. Your letter should serve as a disincentive to him so that he has to hold back to continue with the malicious activity.
You will serve this letter as a legal notice to the hijacker. You can send this letter via:
Open the hijacker's Amazon seller profile
Next, click on 'ask the seller a question
Now choose 'other' for the nature of the inquiry
And upload the letter
Now, wait for 1–2 days to see if the hijacker responds.
But, if the offender continues his unlawful acts, then you need to take some extreme measures. You can do this by buying the entire stock of the hijacker. Doing this will show the Amazon Seller Performance that the hijacker is selling nothing but a fake product. Moreover, by doing this, the offender will not provide to the customers' demands of hijackers.
Conclusion
With many technological advancements, many malicious activities are escalating. To overcome that issue, you need to take some precautions to prevent hijackers from attacking your listing. To protect your Amazon brand, follow all the tips mentioned above to be on the safe side. Reclaim your listings as soon as you can to make sure that the seller is in the box. Moreover, if you are looking forward to starting your online business on Amazon, take my Amazon FBA course, in which you can learn everything from scratch. Also, you can find mindful tips to be a successful seller on Amazon.
You can also read my other blog about "Best Product to Sell on Amazon FBA," so you have more ideas for what products you want to sell. Do you still need more guidance? Or are you ready to start Amazon FBA's private label business? Perhaps you already have one. Do you want to scale your business? You can join Amazing Selling Machine. It will teach you step-by-step how to start Amazon FBA private label business from A to Z and answer any questions you have regarding Amazon business in general. Most importantly, it will help you build your Amazon business from the beginning until you have successfully built your business.
"I knew that I wouldn't regret that if I failed, but I knew the one thing I might regret is not trying." – Jeff Bezos