When you're starting a business, it's important to have an online presence. One of the easiest ways is by registering your brand on Amazon. With this one simple step, you can sell your products on Amazon and protect your brand. Not only does registration make it easier for customers to find your product, but it also opens up new opportunities for marketing and promotion. I will also show you how to check if your brand is registered.
I have been creating materials that can help you with the conceptual topics of Amazon FBA.
You can refer to these highlighted links to get a detailed overview of important things to get started. However, in this blog, we will discuss registering a brand on Amazon and its benefits.
Selling on Amazon and making money with it may sound easy, but it requires a lot of hard work. In addition, there are certain terms and conditions that you need to abide by in consideration of your legal and financial matters regarding the product and its security.
Disclaimer: I am not any legal advisor, but through my proper research and experience, I am writing this article to give you an insight on Amazon Brand Registry, which handles the trademark issues for your product. You can go for a legal advisor or an Amazon FBA expert to help you with the proceedings soon.
What is Amazon Brand Registry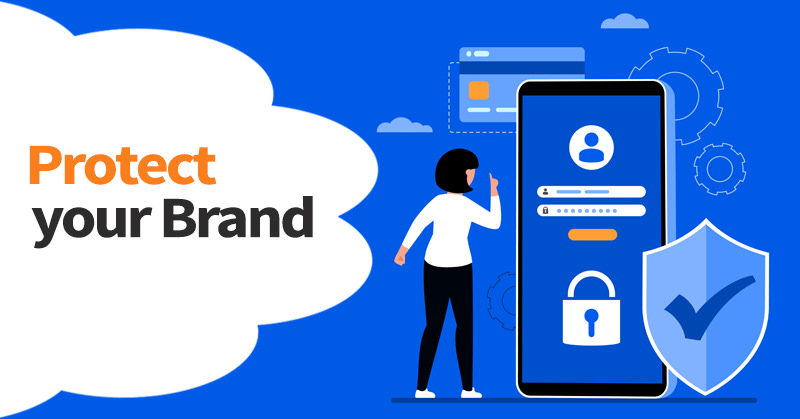 Amazon introduced the Amazon brand registry in May 2017 to make it easier for third-party sellers to sell on Amazon.com and other sites that use their marketplace. It allows them to register an existing brand or create a new one.
Amazon Brand Registry is a way for sellers to register their brand with Amazon. It allows you to protect your intellectual property. It gives you access to enhanced features on the site, including increased visibility in search results, product comparison charts, and other services that help customers find what they're looking for more easily.
As many sellers try to sell their products on Amazon, mistakes are the most common as all the algorithms work differently. There is a possibility of information mixing of some of the products because of similarity in products. It generates mistakes while listing the concerning items within the Amazon database.
Therefore, the brand registry was made to help people who own brands. The authorized seller protects a registered trademark on Amazon. To get started, you need to enroll yourself at seller central and register your brand.
Why Should You Register Your Amazon Brand
By registering your brand, customers will find products from the same company, but there are new opportunities for marketing and promotion. Most importantly, you will protect your brand from other sellers selling your brand products.
Registration gives you access to lower costs, increased visibility, higher conversion rates, more reviews from customers, and an easier path to rank your product page by consolidating all seller activity under one account.
Brand registry is even more important if you are doing Amazon FBA Private Label. It would be best to consider the value of trademarking or brand registry to protect your brand products. The Amazon 2.0 version of the brand registry requires you to have a registered trade for your venture to connect with its brand registry. You can also use top-notch and optimized tools to facilitate your business. If you have been registered with Amazon's old version, then you might have received an email from Amazon saying that you need to re-enroll.
Benefits of Amazon Brand Registry 2.0 version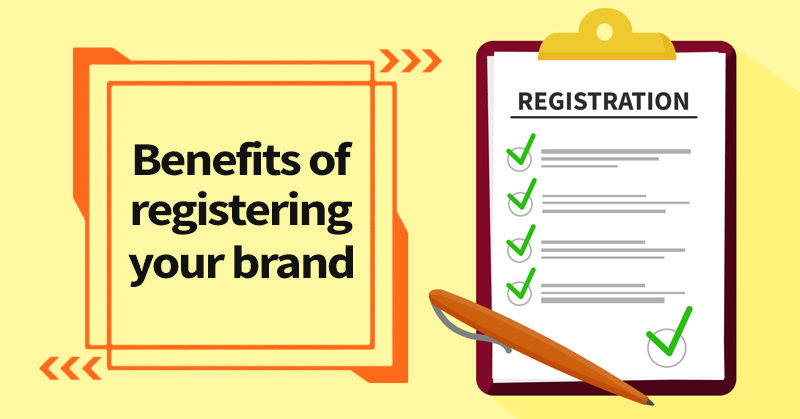 The brand registry has been an important part of Amazon for a long time, but that was not as optimized as version 2.0, launched in March 2017. You accessed various tools and techniques that help to increase your brand visibility and conversions.
Here are some of the benefits of the Amazon Brand Registry 2.0 version:
1- Custom URL
With the release of Amazon Brand Registry, you can now link your brand to a custom URL that is easy for customers to remember and find–something like "amazon.com/ourbrandname." That will allow potential customers or those who have forgotten what they were looking for to recall it more easily.
2- Higher conversion rates
If you consolidate all your product page content under one account, this will increase the search engine rankings and conversion rates on Amazon.
3- Increased visibility
If you sell the same type of products as other sellers, they will have more visibility on Amazon. This can be a problem because people might not find your product when looking for it. So if you sell a lot of products that are the same or similar then register them with one ASIN instead of registering each individual SKU.
4- Use of custom logo
The ability to upload a custom logo for use on all of your product detail pages and order confirmation emails sent by Amazon (provided that you purchase at least 25 items within 90 days).
5- Promotions perks
Promotions are easier to run through mobile devices using AMS's Mobile Direct Messaging feature. It allows brands to send promotions directly from their Brand Registry page without an app installed or directed there via another link. These direct messages have significantly higher conversion rates than email campaigns. Customers can see your product right away when they're shopping. They do not need to wait until they're done and then check their inbox.
6- Easy dealing of private label business
Suppose you are doing a Private labeling business. In that case, you can find more benefits from the brand registry. You will be allowed to include videos and pictures of your products in your profile. It brings more potential customers and conversions eventually. Moreover, you will have the freedom to manage your products however you want.
Click on Amazon FBA Private label guide for beginners to learn more about Private labeling.
Things to consider when Register Trademark Amazon Brand
It would help if you considered the following things while applying for a trademark:
Make sure there are no other trademarks that conflict with your name or word.
Don't buy any trademark rights from third parties to avoid infringement lawsuits.
Register the trademark at all levels possible: international, federal, state, and local (if available).
Don't buy any trademark rights from third parties to avoid infringement lawsuits.
Ensure that there are no other trademarks of your name or word.
Your name should be relevant to the products or services you are providing. Also, it should corporate SEO keywords for optimized results within search engines.
Have a logo or some text-related designs that suit your brand.
Give a pictorial representation of your brand and its usage. Also, don't forget to provide your official name and address.
Search the USPTO database and website for registered trademarks within the United States and European countries with EUIPO. So that your trademark doesn't clash with anyone else's as it may create problems for its acceptance.
Suppose you have ensured everything about the abovementioned facts and are fully confident about your brand research and availability. In that case, you can directly go to USPTO (for the United States) and EUIPO websites (for European Countries). In addition, you can proceed with your application for Trademark. If you are not sure about the process, you can refer to any legal practitioner for help or get help from the legal websites that can help with all paperwork. 
Trademarks are not very cost-effective and include a lot of legal affairs. If you are serious about your business, you should protect your business from any form of infringement. If you are not serious about selling or managing your brand, then you can ignore it.
Benefits of Brand Trademark Registration on Amazon
Registering your brand trademark is an important step in protecting yourself from knock-offs, lowering your reputation and profit margins. Not only does this help avoid any legal issues by claiming ownership over what you've created, but it also helps customers remember who made it: you! It's also important for marketing purposes because having one keyword that describes all products under your registered copyright(s) will make them more visible through autocomplete searches and stand out when listed among other brands using keywords.
All product categories will automatically inherit a base level of visibility if selected during the registration process, so there is very little reason not to protect your products and brand through Amazon Brand Registry.
How To Do Brand Registry On Amazon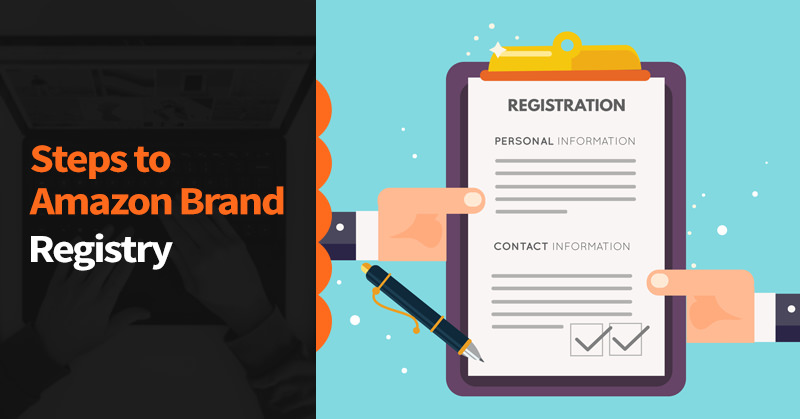 Below will explain how to register a brand on Amazon? Follow this step-by-step guide to get started.
Sign in to your Amazon Seller Central account.
Select the "Manage Your Brands" option from the top tabs of seller central's home page.
Select the Brand you want to register and then select 'register brand.'
Next, follow these steps:
1- Enter a name for your Amazon Brand Registry available on Amazon.com or create an alternate identity by selecting "Create A New Identity."
2- Select one or more categories where you sell products (or plan to sell later). If you don't choose anything here, all product categories will be set automatically. That may cause problems if it isn't a brand you want to use.
3- Select your contact information and other necessary business info. You can also put the address of where products are warehoused or manufactured.
4- Enter an email address for customer service inquiries about this Amazon Brand Registry product page (separate from central seller emails). If you don't set this email, customers will go to a tab called "Contact Us" on Seller Central when they want more information on the products that have your registered brands.
5- Register up to 100 scanned images per SKU relating to each design type for full protection against counterfeiters who may try making knock-offs with similar but different designs as yours once they note some success is selling the fakes.
6- Select how to receive emails from Amazon about your registered brands and the different types of notifications, including product alerts (when a new listing is created or when an ASIN gets suspended), account alerts (changes in tax rates or information for sellers on seller central's homepage), customer service inquiries, as well as other general info you might need such as sales reports and marketing ideas.
7- Click Save, and you are all done.
I hope that you understand everything about how to register a brand on Amazon. You can follow these steps to complete brand registration.
How to check if your brand is registered on Amazon
You have just registered your brand with Amazon. Congratulations! It will take 10-15 business days to get approved. It happens only if your application procedure goes smoothly. If not, you can take the following measurements to ensure your registry with Amazon. It includes:
Once Amazon has approved your brand registration, you will notice a unique identification code, i.e., UPC, EAN, or GCI (global catalog identifiers).
If you cannot use the optimized tool enhanced Brand Content, you understand that the process is still underway.
You can also reach out to the customer care executive and ask about your concern. They would be happier than ever to be able to help you.
How to list products under Amazon Brand Registry
Optionally use keyword search tools like Google Autocomplete to find relevant keywords frequently searched by customers. Also, make sure that it is not yet taken by competitors or registered a trademark with the same words.
Register these variants of your brand trademark as a keyword with the Amazon Brand Registry. After that, they will automatically be eligible to appear in these autocomplete searches.
At this point, you should have a registered trademark on Amazon, which can serve as an excellent base for getting more exposure. The next step is to categorize your products properly. So, customers looking for what you offer (especially if it's something very specific) find them quickly.
Use keywords or product categories like "fishing," "golf supplies," etc. In this way, you can get your goods visible in front of your potential audience. It's easier when customers type keywords into the search bar on any page of Seller Central. All content related to your brand will be grouped and it will be easier for them to find.
Conclusion
Brand registry is not something to panic about. It is just a necessary part of your long-term business plan that you should consider to add value to your brand. Most people prefer Amazon Private labeling, so you need to consider trademark and brand registry for that purpose. If you use Amazon's marketing tools, it will be easier for people to find your products. You can make sure that other people don't copy your products by legally registering them with Amazon.
To scale up your segment and take your business seriously, you should apply for a trademark. It provides you an opportunity to think about it before it is too late, as it is the key to a legitimate business with great prosperity. Furthermore, people tend to buy products from the registered brand as it offers the authenticity and credibility of their products. Well, it makes sense, and you might want to invest in a product only if some reputable and registered brand offers it.
I hope that you have a clear understanding of how to register a brand on Amazon and its benefits for your business. Moreover, if you want to get more updated information about Amazon FBA, you can read my other blog on How To Start Amazon FBA Private Label Business. If you are ready to start the Amazon FBA business, you can check the Amazon FBA course to learn deeper step-by-step A to Z starts from scratch. They will help you If you have questions or you need help during your learning. Most importantly, it will help you to build your Amazon FBA online business successfully.
"Starting your own business is like riding a roller coaster. There are highs and lows and every turn you take is another twist. The lows are really low, but the highs can be really high. You have to be strong, keep your stomach tight, and ride along with the roller coaster that you started." – Lindsay Manseau