Amazon provides an opportunity to millions of potential sellers the freedom of making money and being independent. It created a creative passage for people to get inspired and start making money. We talk about Amazon business models, many like Amazon private label, wholesale, dropshipping, etc. You can choose any of them that is suitable for you to start making money.
Amazon has been working as the most trustworthy e-commerce market for years. It makes it easier to buy the best products while staying at home and brings many retail services to provide people in business the best opportunity to expand. Amazon is a favorite marketplace of many sellers, consumers, and millions of affiliate marketers as it brings non-ending opportunities.
Amazon is a highly recommended platform for beginners who want to earn potential income every month. This blog will discuss selling on Amazon, Amazon business models, and their pros and cons. So, without any further delay, let's get started.
Different types of Amazon Business Models
An overview of how to sell your product on Amazon via FBA works is given to you above. In addition, there are also several selling options for you to choose from. You have to choose one, keeping your preferences and budget in mind. And then, you could begin with the selling and other important factors of the entire procedure.
There are three different types of selling techniques available on Amazon. These may include Retail arbitrage, Wholesale, and Private Labeling.
1- Amazon Retail Arbitrage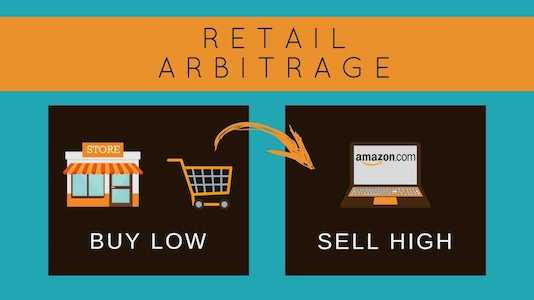 The easiest Amazon business model is Retail Arbitrage. The process involves purchasing an item at cheap or slightly discounted rates, and then you sell the same item at some considerable and higher rates. This process might not be different from retailing, but some points may look different. And one of the main differences is that, unlike regular retailing, a seller doing Retail Arbitrage has not to buy his products and stock them from wholesale manufacturers instead of purchasing them from other retailers.  
For instance, you purchased an item for 20 dollars on sale, and the actual price of that item before the sale was 30 dollars. You have purchased about 20 to 30 pieces of the item, and now you are trying to list them up on Amazon FBA for 28 dollars, which is a little less than 30 dollars. As the new price is only one or two dollars less than the actual price of the product, it looks like much enough for a customer to make a buy without any doubt, and you will end up making a profit on that product that you have purchased on sale without even dealing with the manufacturers, suppliers, or wholesalers.
If you want to deliver and ship up your orders yourself, you can also choose this option. Or you can use the Amazon FBA services in which all the shipping and fulfillment of your orders are handled by Amazon's employees and provide you the customer service. Being a beginner stating your business with FBA will go in your favor. Because you are new and not experienced enough, you will learn a lot about doing it in the process. 
Pros and cons of Retail Arbitrage
Here are some of the pros and cons of Retail arbitrage:
Pros of Retail Arbitrage
It is the easiest way to get started.
You may need a very small amount to start up your business.
You realize how well the products are going in the market before you buy them. So you do not need to do deep research on the product.
You have a chance to learn about Amazon and Amazon FBA, and later on, you can use your knowledge to get higher chances of success along with the other two business models.
Cons of Retail Arbitrage
You are not creating a business by this process. You are just making money till the time you invest and sell the items. There is no involvement of growth in retail arbitrage, and it will terminate as you stop investing time and money in it.
You are dependent on the goodwill of Amazon. In case you make a mistake in selling the product, you are not allowed to. You can also risk losing your account and business.
In retail arbitrage, the profit margin is comparatively lower than the other models of selling.
2- Amazon Business Wholesale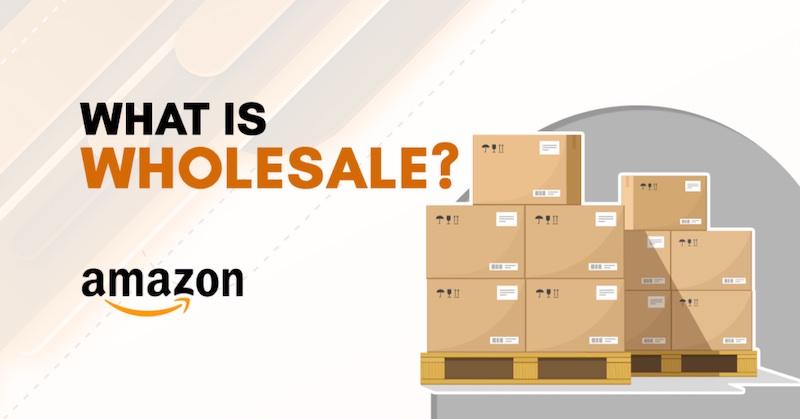 This amazon business model considers the second easy business model after retail arbitrage. Wholesaling is the process in which you can buy products directly from a manufacturer or a brand. You can purchase these products in bulk and also receive a significant discount on the actual price. For selling your wholesale products via Amazon FBA, firstly, you have to find suppliers or manufacturers with the varieties of products.
These products should be lined up to choose from to be bought in bulk, so the seller should have the stock available and allow you to sell his products on his behalf. Then, you can purchase the products that you may find suitable after the Product Research and list them up on Amazon using FBA. In this type of business model, usually, margins are on the order of 50%. 
Now, as you have decided on your product, purchased it, and signed up for the Amazon FBA with the manufacturers you have purchased the products from, you may instantly have hundreds of products to sell at your disposal. One of the privileges of Wholesaling is that you may often buy in limited quantities, and the turnaround time is very fast. Check this Ultimate guide about Amazon FBA wholesale suppliers in 2021.
Pros and cons of wholesaling
Have a look at the pros and cons of wholesaling here:
Pros of Wholesaling
It will be easy to sell the items as long as the merchant or brand makes them or as long as you are attached to them.
You can restock the products if it is doing good in the marketplace and get customers' attention. In this way, you are getting a greater supply from the brand, making more. Then you will be able to order and sell more products. And it is a win-win for you and everyone related to it.
If you are selling the products of a well-established brand, you don't have to worry about driving external traffic or creating a strong customer base to grab the attention of your product.
Cons of Wholesaling
As you are selling the products of a well-known and established brand, you would not be doing so long because other sellers also find it and start selling the same brand. Your product will not be a unique one, and you may face huge competition and fail to make a decent profit at some point.
If you cannot create an excellent impression on the customers about your product or fail to make enough sales, the brand owners or merchants might reject you from selling their products.
3- Amazon Private Labeling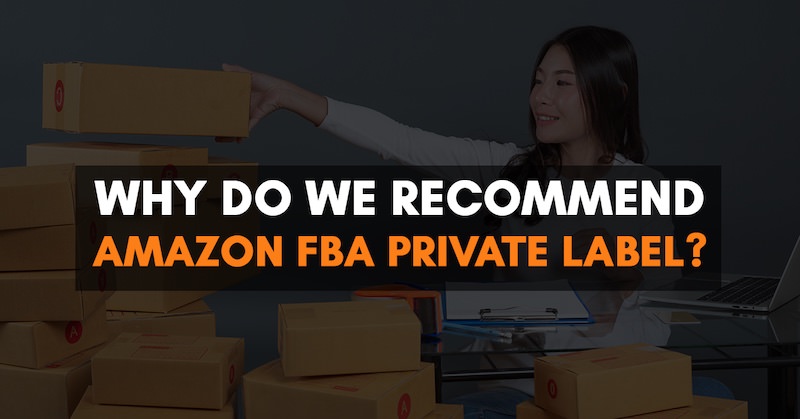 This Amazon business model is more difficult but would be most rewarding. You have to take a comprehensive process to choose and create your brand name for your product. You may improvise the desired product by outsourcing all the works from overseas. Then you can make your product by putting your logo, packaging, and designs and then selling it under your brand name. If you sell the product after improvising it, that will go in your favor. But if you do not, then the quality of your product is almost identical to some of your competitors. So, you have to think of other factors for promoting your product, such as branding, advertising, pricing, shopping, experience, etc.
Private labeling will give you the independence to give a product your own brand's name and sell it, which is already in the market with some improvisations that can't make it similar to the actual product. If you are representing a small company, you may also lessen the production cost as you are a growing brand, and if you are a part of a big brand, then you may launch your product as a sample product in the marketplace to see if it will add to your profit margin or not. Click how to start Amazon FBA private label in 8 steps to set up your Private labeling business. 
Pros and cons of Private labeling
Here are some of the pros and cons of private labeling:
Pros of Private Labeling
You are free to modify your product and its marketing as you are controlling it under your name.
Do not need to pay for the brand name as you own the product and use your resources to market it. You can also limit the prices and sell them on a larger scale.
You are the owner to decide the production and order limitations of the brand or products.
Cons of Private Labeling
As you are selling an identical product, along with it, you are also creating a brand, and it may take a lot of time to make your brand successful. You have to make huge investments to modify your product, marketing strategies, branding, and others.
You are not sure about the brand's quality and have to rely on the company you are outsourcing the products from. It is a matter of risk for some obvious reasons.
You have to make good relationships with the suppliers if you want to scale up your business, and these relationships take time. You have to work hard and go a long way to convince customers of your brand to get profitable sales.
There are two types of Amazon seller accounts:
Individual seller account
If you think you sell less than 40 products sold per month, an individual business account seems like the best choice. It is completely free to sign-up, but keep in mind that you have to pay a sales fee. Also, it doesn't include advertisements and advanced selling tools features.
Professional seller account
If you sell more than 40 products sold per month, then professional seller accounts are highly recommended. The fee is also quite reasonable, $39.95/month. Also, you have to pay a very lesser sales fee if you go with a professional seller account. You can advertise your products and get more and more sales every month. This seller account also comes with advanced selling tools like amazon ads or PPC and APIs. I recommend choosing this account as it brings a lot of perks.
Setting up a seller account
First of all, you need to choose either an individual or a professional account. To move forward with the account setup, you need to provide your details to Amazon, like your name, address, business name, contact information, chargeable credit card, Tax ID information, and more. After that, you are all set up to launch your product on the Amazon marketplace. 
Keep the following things in mind before you launch your product on Amazon:
Product Listings on Amazon
Packaging and Branding Designing
Headlines for your product
Images for your products
Important Features of your product
products Description
Email Marketing
Amazon advertisement and external traffic
After that, you are all done to start earning a potential income from Amazon as an official Amazon seller. Don't forget to add images and A+ pages against all your products to maximize your product reach. Also, use proper keywords and use Amazon keyword tools to search targeted keywords. Last but not least, don't forget to take reviews from the customers about your experience.
The benefit of Fulfillment by Amazon (FBA)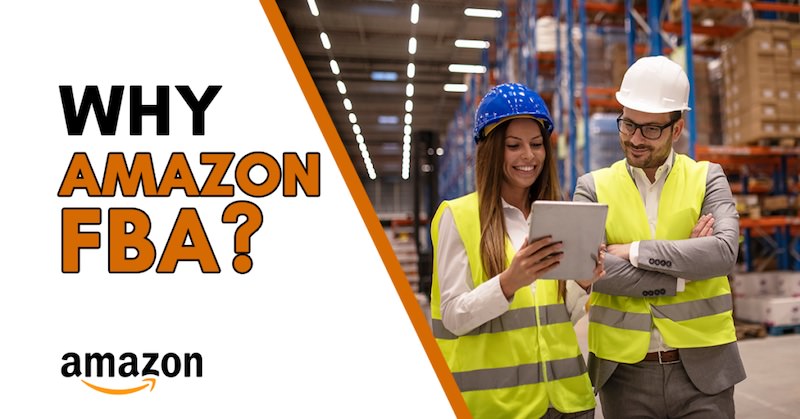 If you are a beginner selling in the Amazon business, the most recommended and advisable term for selecting a selling option is Amazon FBA. Because Amazon fulfills your product, you do not have to worry about shipping, delivery, storage, etc.; it is all done by Amazon and managed by the staff. You have to prepare your product for better marketing and then deliver it to Amazon fulfillment centers. That's not just all; Amazon will also take care of the customer support and damage support. 
If your product(s) gets damaged by Amazon during any delivery or any other unavoidable circumstances, it will give you a full refund of the actual price of that product. Yes! You have to pay charges to Amazon for its services, but in overall expenses included, it's completely worth the price and gives you a decent profit. Keep in mind that your service charges may depend on the size and weight of the product. So, as a beginner, you must target small, not so delicate, and weightless products to save yourself from these extra expenses. You can also refer to What is Amazon FBA to get more information about FBA. 
How to start selling on Amazon?
To earn via Amazon FBA, you need products and keep them at the Amazon warehouse. They will take care of every order; it's packing and shipping. But, it costs you some fee. However, there are a few tips and tricks for selling different products on Amazon. You have to follow them if you want to be on the right path and earn a decent amount.
First, you have to decide your niche and after that, look for the items under that category and then select one with high gravity and profit in the marketplace.
Before taking any big step in your business, first look for your budget and other available resources whether you can afford to spend money carelessly.
Set up your seller account on fulfillment by Amazon according to your business plan. Also, list your products with sufficient research on the size and weight. And ensure that you can understand the budget and commissions that Amazon will take in return for providing you with its best services.
Since you have set up your account, it is now the responsibility of Amazon's staff to do shipping and deliveries of your products. You just have to take the profit that is earned by selling the products.
Also, make sure to accumulate the reviews and feedback of your customers. It may help you understand the demand for your product within the market so you can scale up your business in the best way.
Product research
Product research is a frequently asked question. People want to know what kind of products we should choose for making a decent earning from Amazon.
Well! There are many criteria for your product research mixed up with the marketing strategies that will help you earn an ample amount of sales which means profit. A comprehensive overview of product research is being shared with you. For more information and understanding product research criteria, check this blog: 10 best Product research tools for Amazon. 
How To Do Product Research To Generate More Sales Successfully
Find products that sell throughout the year and are not seasonal.
Small and lightweight products
Products that feature on the bestseller main page on Amazon
A price range starting from $10 to $70
Top 5 keywords that have high search rates on Amazon
Quick and easy sourcing
It can be improvised into something better and be used for scaling up.
Encourages recurring purchases
No trademarks related to the product.
In case you are sourcing products from outside, keep the following points in mind:
Find a good and legitimate Supplier or Manufacturer from websites like Google and Alibaba.
Be Calculative about the price of the product you have selected, so the manufacturer doesn't fool you on certain grounds.
Comparing Quality
Conforming your order
Unique Product Code (UPC)
Freight delivery AIR or SEA
Now that you completely understand Amazon product research and outsourcing, you need to create an Amazon seller account to start. 
Wrap Up!
Amazon comes up with three different types of business models. Your success depends on your dedication and hard work after choosing the suitable business model. You can choose any of the Amazon business models and seller accounts mentioned in this article to sell products on Amazon.
If you want to get more updated information about Amazon FBA, you can read my other blog on How To Start Amazon FBA Private Label Business. If you are ready to start the Amazon FBA business, you can check the Amazon FBA course to learn deeper step-by-step A to Z starts from scratch. They will help you If you have questions or you need help during your learning. Most importantly, it will help you to build your Amazon FBA online business successfully.
"We are our choices. Build yourself a great story."– Jeff Bezos, Amazon Founder