Amazon is the most flexible and amazing eCommerce platform for sellers, vendors, and marketers to take their business to the next level. You might know how the various business models co-exist with the mother company. They work efficiently to bring in huge sales and profits. Choose an Amazon seller business type and business model correctly. If you know how to make the right use of it, you can be successful in a short period of time.
Recently Amazon stated that almost 50% of the Amazon sales are generated through the 3rd party sellers. They are also called 3P sellers. It provides a broad idea of Amazon's profit margins because of its different types of Amazon sellers.
Are you a beginner and looking for a guide to start selling on Amazon? If yes, you are in the right place as we will discuss everything in detail about what are the amazon seller business type exists. In this blog, we will also explore different business models to sell on Amazon. First, you need to learn Amazon seller's business types and their fulfillment services.
Amazon Seller Business Type
The most common Amazon seller business type are as follows:
1) 3P Seller or Third-Party Seller
From the given statistics on Google, it is clear that Amazon earns most of its revenues from more than 50% from third-party sellers (3P). It is a brand or a manufacturer selling its products and other services by the global platform of Amazon. The reason behind it is its massive customer base and flexible business opportunities for the sellers.
So, any merchant or seller using Amazon as a platform to sell his products and distribute within the market is considered as a third-party seller. These manufacturers list their products and services in the marketplace and target their potential regular customers by Amazon itself.
Explaining 3p sellers and elaborating how these listed products are distributed to their customers would be crucial. However, there are two different types of services allocation that Amazon offers, which are to give ease and facilities to their sellers with the propagation and distribution of their respective products. These may include:
a. Fulfillment By Amazon (FBA) Seller
Fulfillment by Amazon is a service provided to merchants and sellers across the globe to connect with the customers in one platform. FBA provides them various facilities like storage for their products, shipping, payments, and refund in exchange for the services charges may apply.
Being a seller on Amazon, all you need to do is ship your products to the FBA center. Then, the rest of it is the responsibility of Amazon. Your products are stored in the warehouses of Amazon until they are sold. And when a customer places an order, Amazon employees physically prepare, pack, and ship your product. Benefits of FBA seller include:
First, you only need to focus on one thing, which is your products. You don't need to worry about other multiple selling aspects that include packaging, shipping, delivery, payment, etc. Amazon will take care of them.
Amazon has approximately 2.5 billion potential customers a month. It means that your product would be visible to the consumers on Amazon. That will increase your sales rates and do well in the market.
You do not need to worry about your promotions if you want to keep it a little low-key initially. Because Amazon has built up their trust as they have been for a long time.
If you want to grow or scale up your business, you can certainly do it by Amazon FBA. You just need to work on your visibility to the targeted customers by launching your product on the first page.
Your customers will get their deliveries within 2 to 3 days after the placement of the order.
b. Amazon Fulfilled By Merchant ( FBM ) Seller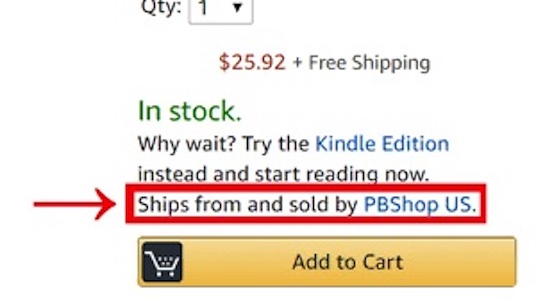 It means sellers or brands can take care of everything themselves. Their product listings, shipping, packaging, deliveries or distributions, refunds or returns, and customer service are on their own. These sellers use Amazon as a selling platform without any difficulty of storage, inventory, delivery services, and charges are often taken care of by Amazon in FBA. However, there are some benefits of signing up for Amazon Fulfilled By Merchant that may include:
FBA seller accounts and listings may take a lot of your time. You need to make sure that your product remains by the terms and conditions given by Amazon. These may include storage inventory facilities, authenticity and identification checks. Along with FBM, you can also depend on your distribution services or any other third-party logistics such as FedEx, BlueDart, etc., to distribute your facilities on your time frame. In addition, you do not have to answer Amazon for their lengthy account verification process and services.
Amazon takes charges on different products according to their size and density, excluding the inventory charges. And it depends upon the time your product remains in their warehouses. With FBM, you do not have to pay for these extra charges. You can store your products at your place or warehouse to your geographic location. Other important factors are you don't need to worry about your product's size and other specifications.
You can pack your products in your packaging and label rather than a box that is imprinted by Amazon that implies Amazon's branding, not yours.
Aspects like shipping, delivery, refunds, returns, everything will be in your control.
You have to pay fewer charges as compared to the FBA.
2) 1P Seller or Sold by Amazon (Itself)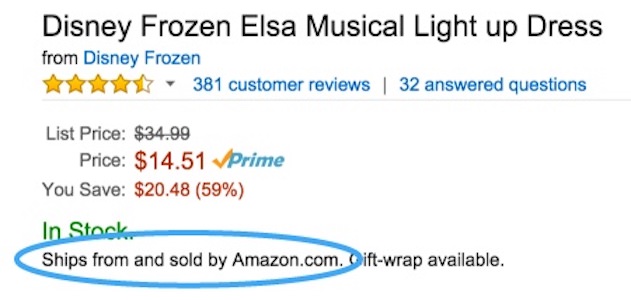 As long as the blog has started, we have discussed the 3p sellers. There is another type of seller within the Marketplace of Amazon called a 1p seller: Amazon itself. It consists of the products that are manufactured and sold by Amazon. They are the original creations of Amazon. These products may range from basic grocery and daily need items to kitchen appliances, electronics, essentials, and many others. Some examples of them are AmazonBasics, Amazon Brans Solimo, Amazon Echo, etc.
In addition, there is also an involvement of Amazon vendors, who are the 3p sellers generally, which are succeeding in the marketing and delivery of several products on Amazon. Later on, they can join the Amazon vendor if they are invited to do so and become a part of Amazon SBA.
However, selling on Amazon also involves some other amazing factors that result in the successful sales of the products. For more information, you may refer to my other blog on the Pros And Cons Of Selling On Amazon With FBA. 
Amazon Seller Business Model
We have discussed third-party selling and Amazon SBA; these two are the different seller approaches through Amazon. We are looking forward to the several types of Amazon Seller Business Model that the seller or manufacturer applies for a successful launch of their products within the market and the resulting profits about those products.
As a seller on Amazon, you have to select one model according to your preferences and budget. And then, you can begin your sellings and other important aspects of the entire procedure.
Following are the three types of selling business models on Amazon:
Retail Arbitrage
Wholesale
Private Labelling.
1- Retail Arbitrage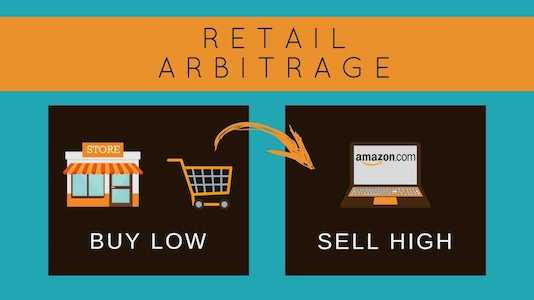 Retail Arbitrage's concept involves purchasing an item at a low or discounted price and then selling it at a considerably higher rate and, in a nutshell, flipping it for a profit. This process may not be different from retailing, but some of the points have main differences. One of the major differences is that unlike regular retailing, a seller considering Retail Arbitrage does not buy their products and stock from the wholesale manufacturers, instead of buying them from other retailers.
For example, you purchased an item that was on sale for 20 dollars. The actual price of this item before the sale was 30 dollars. Now you have purchased almost 20 to 30 pieces of that item and then tried to list them up on Amazon for a little less than 30 dollars, like 28 dollars. So, the new price of that product is only a dollar or two higher than the actual price, and it seems credible enough for the audiences to purchase without any doubt. In the end, you are making a reasonable profit on that item you purchased on sale without having any deal with the manufacturers, suppliers, or wholesalers.
You will also have an option to select for delivering and shipping your orders by your means if you want. You can also get these services from the Amazon FBA, where Amazon's staff can handle your orders' shipping and fulfillment and provide you customer services. As a beginner, a startup along with FBA will work in your favor because you are not experienced enough and have to learn about the process of doing it.
Pros and Cons of Retail Arbitrage
Pros
This process is comparatively easy.
You will need a very small budget or amount for the startup.
You will have a chance to learn about Amazon and FBA, and you can use the information to have a greater chance of success than the other two business models.
Before you buy these products, you will certainly know how well these products are selling. Therefore, you do not need to do in-depth research on that product.
Cons
The profit margin in this business module is relatively lower than the other models.
By this process, you are not establishing a business. Simply you are earning money till you invest and sell. No growth is involved in it, and it will cease to exist when you stop investing your time and money in it.
Your work and earning are all based on Amazon's goodwill. If you make a mistake in selling a product you are not allowed to, you could risk losing your account and business.
2- Wholesale
It is the process in which one can buy the products directly from a seller or a brand. As you buy a huge amount, you will certainly get a significant discount on the actual price. Using Amazon FBA, when you sell the wholesale products, you have to find suppliers or vendors with varieties of different products lined up to choose from to be bought in bulk. They have the stock available and allow you to sell on their behalf.
And then, you will buy those products that you think are suitable after doing the product research and list them on Amazon with the help of FBA. Margins on it are typically on the order of 50%.
Now, as you have bought your decided products and signed up for the Amazon FBA with the sellers or brands you have purchased the product from, you will immediately have hundreds of items to sell at your disposal. Some advantages of wholesaling sourcing are that you can often buy in limited unit quantities, and the turn-around time is also very fast.
Pros and Cons of Wholesale
Pros:
If you are going to sell the products of a well-known and established brand, you do not have to worry about driving the external traffic or creating a potential customer base to get the people attracted to your product.
By this process, it will be easy for you to sell the products as long as the brands or sellers make them or as long as you are concerned about them.
You can also restock your inventory if your purchased item is doing well in the marketplace and grabbing customers' attention. Greater demand means the supplier will make it more, and you can order and sell it more. In this way, it would be a win-win for everyone.
Cons:
You may have a tough time searching for a product that is not sold on Amazon already.
If you cannot create a good impression or fail to make enough sales, you may get refused or rejected by the brand or seller from selling their products.
As you are selling the established items, it would not be long since other persons find it too and start selling them. If your product is not unique, you may face huge competition and fail to make a reasonable profit.
3- Private Labeling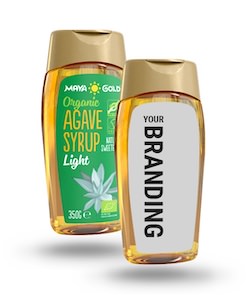 In private labeling, you will have to take a comprehensive product. You can either improvise the related item or outsource it from a cheap place at a relatively low price and then make it your product with your logo, packaging, and designs and then market it under your brand's name. In case you can create your product, it would be totally in your favor. But if you do not, then the quality of your product is almost identical to your competitors, so you must think about other aspects for promoting your product such as branding, pricing, shopping, advertising, experience, and others.
Private labeling provides you the freedom to go for a product that is already happening and selling in the market with some improvisations that will not make it resemble a genuine product. And then you can sell it under your brand name. If you represent a small company, you have to reduce production costs since growing the brand. And if you are a big brand already, you can use it as a sample product to be launched to see whether it will add to your profit margin or not.
To learn more about Amazon Private Labelling, you can read my other blog, How To Start Amazon FBA Private Label In 8 Steps.
Pros and Cons of Private Labeling
Pros:
You can decide the production and order limitations of the brand on your own.
Build the brand name as you own that product and use your resources to market it. You can also limit the prices and sell them on a large scale.
You are also independent to modify your product and its marketing as you are controlling it under your name.
Cons:
You would not be sure about the quality of the product and then have to rely on the company or brand you are outsourcing from. It is a matter of risk for some obvious reasons.
You might have to build good relationships with the suppliers if you want to scale your growth, and these things take time. You will have to work a long way to build customers for your brand to get the best sales.
Since you are selling a resembling product, you are also creating a brand, and it takes a lot of time to make a brand successful. You will have to make several investments to modify a product, brand, making strategies, etc.
Wrapping Up
I hope that you understand the concept of Amazon seller business types and the business model. Before you get started with Amazon, learn and research everything so you won't lose anything. To learn everything from scratch, opt for my Amazon FBA course to be on the safe side. I will guide you through all the processes to get started with Amazon. So, what are you waiting for? Get started today.
If you want to get more updated information about Amazon FBA, you can read my other blog on How Does Amazon FBA Work? If you are ready to start the Amazon FBA business, you can check the Amazon FBA course to learn deeper step-by-step A to Z starts from scratch. They will help you If you have questions or you need help during your learning. Most importantly, it will help you to build your Amazon FBA online business successfully.
"A brand for a company is like a reputation for a person. You earn a reputation by trying to do hard things well." – Jeff Bezos.