Amazon FBA is ideal for many people to start their online business by finding their niche in online sales and marketing. Now here comes the interesting part — In 2021, nearly half of all the Amazon sales came from 3rd party sellers and not on Amazon directly, and ⅔ of those sellers are using Amazon FBA. Well, we all know that Amazon FBA works with 3rd-party sellers. But how does Amazon FBA work?
Some people don't realize that anyone can sell something on Amazon, provided they know where and how to do so. For now, almost 2 million people worldwide are doing it and generating a lot of traffic. For now, it is the right time to choose the right path for your business. The best thing is that FBA works not just in the USA but in several countries. 
This guide will cover all the important things you need to know about Amazon FBA, its working, and how to sell on Amazon FBA. So, without any further delay, let's get started.
What is Amazon FBA?
Before I explain how Amazon FBA works, let me explain what Amazon FBA is? Fulfillment by Amazon is a service of Amazon-provided for sellers and merchants across the globe, connecting them via one digital platform. It facilitates the sellers by giving them storage for their items, product packaging, and shipping. Being a seller or merchant, all they have to do is ship their product to the Amazon fulfillment center, and the rest are the responsibilities of Amazon's staff. They store the products in warehouses until they are sold. And when a customer places an order, these employees themselves prepare, package, and ship up your product. 
Why should you choose Amazon FBA?
Now I will discuss what Amazon FBA is and look at its basic idea: how is it advantageous to start your selling career with Amazon?
Being a beginner as a seller on Amazon, you have to pay your full attention to items instead of other multiple selling aspects like packaging, shipping, payments, etc. All these aspects are the responsibilities of Amazon, and they are taken care of by its staff. You may get more time to concentrate on a single thing at a time that is your product(s).
Amazon has 2.5 billion monthly potential customers. It means that your product may also be visible to the customers on Amazon, so your sales rate can do very well.
You do not need to worry about promoting your products if you want to keep them a little low-key at the start. But still, you will get some amount because Amazon has built their trust for many years and usually does not disappoint you.
If you want to grow or scale up your business, you can certainly do it via Amazon FBA; you have to concentrate on your visibility to the targeted audience. The rest is the usual responsibility of Amazon.
So, your product will be safe and secured at the Amazon warehouse until and unless some customer purchases it. You may get your payment on time from Amazon. Selling via Amazon is hassle-free as Amazon employees handle all the difficult work, so you can also work from the comfort zone of your home and still make some satisfactory earning with your sales.
How Does Amazon FBA Works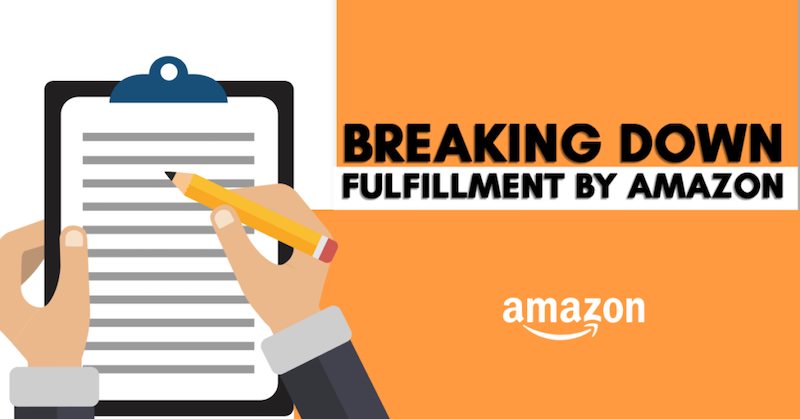 Here I am going to explain the working of Amazon FBA step by step.
The first step is the seller that is sending his product to Amazon Fulfillment Center. After receiving it, they store it and take proper care of it by placing it in one of their warehouses (out of a million acres). They do this until or unless someone buys your product. You do not have to worry as your product is safe in the Amazon warehouse.
The next step is the listing of your products and then storing them in their category. For example, your product is a Bluetooth headset, so it will automatically undergo the categorization of Electronics and Gadgets. If your products get damaged due to an accident or any other thing uncalled for, Amazon will give you the full refund of the retail price of your item.
If some customer chooses your product and buys it, the payment is being processed by Amazon.
Then packaging of your product starts, and the product is shipped to the customer(s).
After that, your product is picked up by the delivery boy from the latest Amazon center, and then it is delivered to the customer.
Then it follows up with the feedback procedure to record the customer's experience and his rating about the product. If a user finds the product damaged, low in the category, or not worthy of using, they can return it within 30 days of its delivery. The full refund of the product is paid to the user on their linked bank account from where payment proceeds.
Your responsibilities as a seller
As mentioned above, all of the hard tasks are the responsibilities of Amazon's staff. On your side, being a seller, you also have some little part from the play.
As a seller, you have to decide your product and which item will do the best in the marketplace. Amazon is handling all the after-work.
Maintaining the stock in Amazon's warehouse is your duty. Once your inventory runs low, Amazon employees will inform you by sending a notification. And it is your responsibility to keep the products in stock.
Amazon may have 2.5 billion potential customers every month, but about 2.5 million sellers are making huge bucks from this opportunity. Therefore, your product for doing well in the market and visible to the maximum audience may require a sufficient amount of advertising and promotion. You can also get these services from Affiliates that can do the task for you. Affiliates may promote your product links by their content, and you have to give them up to 15 dollars from the profit you made from their links.
Choose Your Seller Account Type
Amazon FBA selling charges are not that much. There are two types of seller accounts Amazon is referring to someone. These include Individual and Professional Seller accounts. If you are looking for something reliable and smart with about 20 to 30 products at a time for your business start-up, then an Individual account will stand best for you. You have to pay some fee for signing up, but they can cost you a decent amount during sale fees. In addition, these accounts may not include advertisements and advanced selling tools.
If you want to start with 50 to 60 products, you will certainly go for professional accounts. These accounts may take about 39.95 dollars per month and have fewer sales fees. You can do advertisements by this account and be on top of product details pages. You can also use updated selling tools such as APIs and reports. And you may end up even earning more than you have to pay Amazon for its services. So, it all depends on your product line-up how you want to start and then choose the respective seller account.
Overview of Amazon FBA fees
Amazon FBA fees depend on the urgency of your product and also on the per unit size.
Amazon mostly takes up to 15% service charges on all categories.
It takes shipping and maintenance charges of your product according to the requirements.
Additional charges are added when there are delicate items like computer parts, DVDs, etc.
It can also charge inventory charges from you if your item is taking enough space for a long time.
Amazon may take an additional flat fee from individual seller accounts. So, if you have more than 50, it is recommended to go for a professional seller account because it is the best way to sell your products.
All these charges are relatively less as compared to the services that Amazon provides.
To learn about the pros and cons of selling on Amazon FBA, click this blog: Pros And Cons Of Selling On Amazon With FBA.
Amazon FBA Private Labelling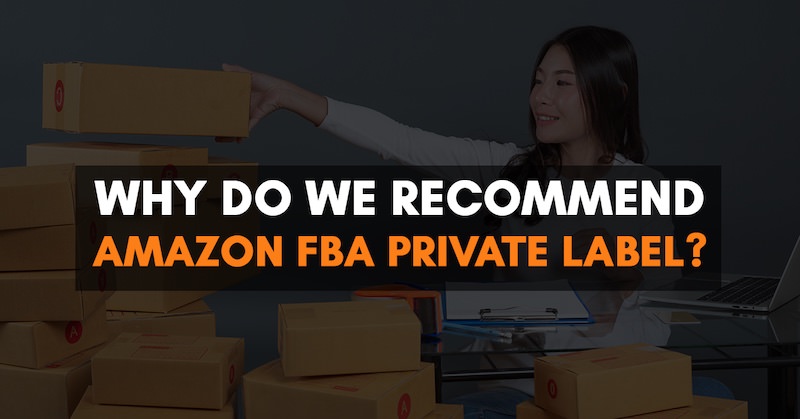 As Amazon is a huge platform, various people and sellers use several methodologies to sell products and earn money. The most used method from these methodologies is Private Labeling. When you are using a private labeling method, it means that the product you have chosen to sell via Amazon is already demanding in the marketplace of Amazon. It makes a good enough profit, and all you have to do is re-sell it by adding your one label on it along with your packaging.
Other selling methods are also available for selling at Amazon, like arbitrary, where you can buy products at the low and retail price and then sell them on Amazon at the high selling price. This method is commonly used for products like showpieces. Wholesaling is another method for selling on Amazon. In wholesaling, you have to buy items that are branded or not branded at a discounted price and then resell them on Amazon with their actual price or even more than that. Used items are also being sold on Amazon, such as used books or used but in good condition furniture.
How to sell private label on Amazon
If you are interested in starting your online business, there is nothing better than selling Private label products using Amazon FBA. It is pretty easy to do so, and you can use many tools that help you be successful in the long run. Below are a few of the steps to get started with Private label products.
1- Selecting a right product
The most important thing to be successful on Amazon is choosing a profitable niche/product. After that, you can start selling under the Private label on Amazon. Private labeling involves finding the right product which is selling like hot dogs in the market. Keep in mind that you will be selling those products with your brand name, packaging, and logo.
Start by looking for the manufacturers from whom you can buy your desired products at wholesale prices. In this way, you don't have to spend time on product research and create your product on your own. So as a newbie, I suggest you start with Private Labelling. Figure out your competitors so that you can rank your product better and be in the competition. You can get the idea of top-selling products on Amazon's best sling product list. You will get the idea of the top 100 products on Amazon in each category.
2- Find a Product Manufacturer
After selecting your potential niche, it is time to find the best manufacturer who can help you private label your products. You can get a lot of seller contact details from Ali baba and Google. Collect your options and until you find the best. You can check several websites to check different things: for instance, compare their quality and rates. Furthermore, you can also ask for several free samples and test them to find the best product. 
Most people prefer Alibaba as it is the most inexpensive option when you need products for Private labeling or wholesale. Besides that, they offer the best product quality, building a relationship with a supplier to order future references. 
3- Pay attention to the branding
While doing Private labeling, you have to care about your brand logos, packaging, and other graphics stuff. Make an exclusive logo, brand tagline, typography, and packaging to impress your customers not only with your product but also with packaging. Also, if you spend time and effort on your branding, it will stand alone in the competition on Amazon.
To get the best graphics, you can hire freelancers from Fiverr or Upwork. After that, you can send those designs and logos to the manufacturers, and they will ship your products with your label on them.
4- Product Listing on Amazon
The next product is signing up for Amazon FBA and sending your products to Amazon Fulfillment centers. You need to list your products on Amazon, and you can hire virtual assistants who can help you with that.
Also, by now, you have an agreement with your suppliers and have made their payment; your product is packed, sealed, and ready to ship. You don't have to worry about delivery as Amazon FBA will take care of it.
5- Focus on promoting
Now that Amazon has all your products, all you need is to take care of product promotion. Focus on product promotion or hire professionals for that purpose. Promote it well and rank it on the Amazon first page to eventually increase your sales and profits. 
Wrap Up!
Now you know how Amazon FBA works and why you should start selling on Amazon. Leveraging the power of Amazon FBA allows you to get much more sales, but only if you try to implement the right strategies. Also, choosing the right products matters a lot. There are many ways to sell on Amazon, and you can choose Private labeling or Wholesale. With the information discussed above, you can easily decide the right path for selling on Amazon.  
I recommend Amazon FBA as it offers the best of everything at the most reasonable price. However, it may not work for all brands because of its fee structure and few other matters. So, If you are a beginner and want to set up your business on Amazon, you can sign-up for my Amazon FBA course. Before you plan your next move, take a tour of the FBA platform and calculate the profits to improve profits using the chosen strategy.
If you want to get more updated information about Amazon FBA, you can read my other blog on How To Start Amazon FBA Private Label Business. If you are ready to start the Amazon FBA business, you can check the Amazon FBA course to learn deeper step-by-step A to Z starts from scratch. They will help you If you have questions or you need help during your learning. Most importantly, it will help you to build your Amazon FBA online business successfully.
"A small business is an amazing way to serve and leave an impact on the world you live in." – Nicole Snow.