Many sellers who want to work with Amazon FBA are often confused about what strategy to choose. They have to decide while keeping the common factors like price, quality, shipping charges, etc. Besides that, you need to know the better business model to choose for Amazon FBA Wholesale vs Private label?
In this blog, I will try to explain what platform you should choose and why? Also, we will discuss how your decision will affect your business. But before that, let's learn about Amazon Private Label and Wholesale first.
Amazon FBA Wholesale vs Private Label: Definition
What is Amazon Private Label?
There is a huge and main difference between Wholesale and private label products that have many more to do with the seller(s). Private label is you have to create your brand from scratch. You have to find the best manufacturer for a product but pack it in your own brand's packaging. In this way, you are all responsible for the marketing and branding of that product. In addition, all the items and products you are going to sell under your brand's name will be your responsibility.
People nowadays don't want to build their factories to sell a new product. There are tons of manufacturers, and most of them belong to Asia, who sell their goods to sellers. You can find the best manufacturer in your industry, and you can sell those products under your brand name. For example, you find a manufacturer that sells oral care products like mouthwash and toothpaste. You can ask them to create your customized packaging along with your logo print. In this way, you and other sellers can retail almost the same product with different brand names.
What is Amazon Wholesale?
Amazon's wholesale concept is different from private labels. Using this method, sellers can sell the products of other established brands at a comparatively low cost. For instance, a seller can sell mouthwashes from Colgate or any other well-known brand on Amazon. People mostly search for brands that are already famous. As a wholesaler, you don't have to build your brand from scratch, but you need to win the buy box to attract more and more buyers. The best thing about wholesale is that you can start with limited units as the turnaround time is fast.
Pros and Cons of Amazon FBA Wholesale vs Private Label
Wholesale
Benefits of Amazon Wholesale
You don't need to create the new Amazon Standard Identification Number (ASIN) and the respective identification details. Cause it may take a lot of your time in approval and verification. You need your Amazon seller account and wholesale legalized certification or Authorize Letter of reselling from the brand owner or manufacturer.
The process of wholesaling may involve working with numerous brands and successful sellers or merchants. Therefore, if your initial ventures are great and successful, you have to deal with many brands and increase your position in the marketplace.
You don't have to create your own product from scratch. Wholesaler's main focus is to look for profitable items that work fine and your budget allocation and hunt for the manufacturers with a decent and attractive catalog and are willing to work with you to sell their items.
Wholesaling is less time-consuming than private labeling as well as retail arbitrage.
To test products and their quality check, you may buy small unit quantities with wholesaling, which is a smart move and cost-effective. On the other hand, in private labeling, the minimum amount of order requirement is 50+.
As a wholesaler, you may not have the charge of legal matters like logo, intellectual property, trademarks, design establishment, copyrights, etc. The manufacturer or brand owner will take care of them.
As a wholesaler, you do not have to worry about the advertisement of your product cause the manufacturer most likely will do it.
You don't have to ship your products from overseas cause most of the branded wholesale products would already have a distributor here in the United States. You may also avoid various hurdles in wholesaling, such as the legal issues of the products because you are just a seller, not a manufacturer of that product.
Challenges Of Amazon FBA Wholesale Business Model
You need to have a reseller permit to do wholesale business. It is mandatory for the legally reselling of the products. It will also be beneficial for you to be released from the sales tax while buying the products from the manufacturer or distributor. But you will have to charge the sales tax to your customers depending on the states' laws cause they differ in their rules and regulations.
Being a manufacturer, you have to look for a new seller in the marketplace of Amazon because of high competition in the market. And as a wholesaler, you may face some difficulty because of retailers. According to the statistics, there are more than 4.9% of Amazon marketplace seller departments that the retailers are ruling. Therefore, an item or product you are going to sell is being sold by 100 other sellers. For leading this competition, some fluctuations are to be made in the price and can result in losses or profits. If it is a loss, it may take a lot from you, and in case it is a profit, it will work on your side (favor).
Being eligible to get the Buy Box feature of Amazon would be a tough task for you. This Buy Box feature represents the Add to the cart option that is given to the customers. It can also be used and applied to the items by the sellers along with high-ranking seller metrics.
You have to maintain a cordial relationship with the manufacturer to get more products to sell, and it can be a time-consuming task. You should have to be very convincing towards your marketing strategies and techniques of sales escalation.
Private Label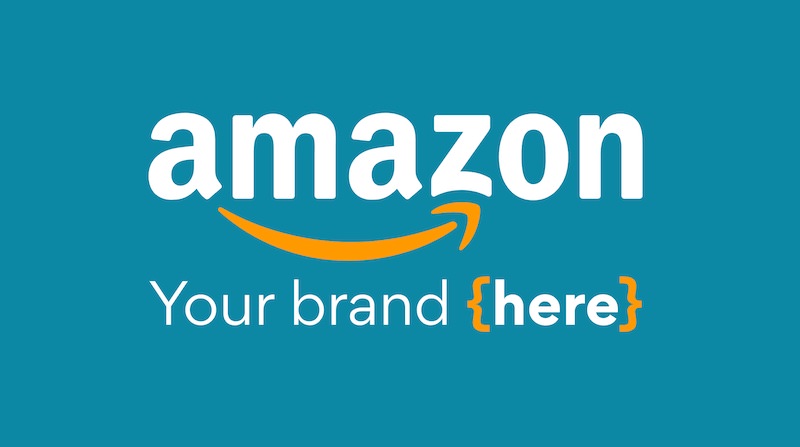 Benefits of Amazon FBA Private Label Business Model
In the process of private labeling, everything of yours depends on the customers' choice. If your selling product is profitable, useful, and worth value, then your profit margins could be remunerative.
As mentioned above, that is something like creating a brand new business, and there are many investments, outsourcing, design legal validations, and other work. And the results are also demanding and worth the hard work. But you complete access and authority to your business without being answerable to anyone. And as you are looking after everything on your own, there is a low chance of getting deceived or cheating.
You can add as many products to the listings as you want to because your budget will decide the line-up. Also, this term works on the principle of the more, the merrier.
Because of reduced competition on your ASIN, you may get access to the Buy Box automatically.
The entire production chain is in your control. You can decide the number of items to be delivered as an initial advancement towards your business. You can also look for the profit margins and related stats and then have to get more production. Therefore, it is always wise and advisable to study the marketplace before making your potential investment.
Challenges of Amazon FBA Private Label Business Model
Understandably, you will require many direct investments for making or establishing a business stand, and the same goes with Private Labeling. In addition, you have to exponent a considerable amount as investments to ensure that your product is well known to the customers.
Branding, designing the packages, listing products, connecting with freight services, storage facilities, product detailing with Amazon database, creating Amazon ASIN, and Consumer corner all take up a lot of your time. So, your business may take some time, maybe years, to start up full-fledged.
There is huge competition in the marketplace as you are not the only seller within a global platform like Amazon.
Consumer targeting and advertisements require a lot of investment from time to time.
You may also have to suffer from legal things such as copyright, taxes, trademarking, business structure documents, etc.
And there will always be a chance of partnership with fraud and deceived manufacturers that might lead you to big losses in investment and product quality.
Main Differences between Amazon FBA Wholesale vs Private Label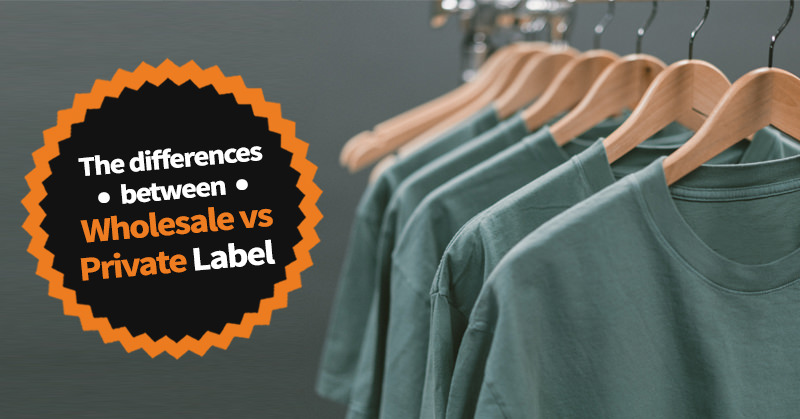 Here are some of the main differences between Amazon FBA Wholesale and Private Label:
| | |
| --- | --- |
| Private Label | Wholesale |
| The prices of the private label products are less as they are no-name products. You have to spend time and money on branding purposes. Besides that, you are free to set your price. | If you buy products that are already branded and well-known in the market, it can be expensive. Besides the product margin, you have to pay for product development and research. Your competitors will highly influence your prices. |
| Building a brand takes a lot of time. So if you want to go for private labeling, you have to build your brand from scratch, and it needs a lot of time. | As the wholesalers sell the already existing brand's products, they don't have to pay for branding. You just need to focus on finding the new profitable brand products owner, build relation, and buy the products in bulk. |
| Sellers avoid competing for Amazon buy boxes as they are the only product suppliers. | In wholesale, you are in direct competition with other wholesalers, and every seller wants to get into the Buy Box. So sellers have to be number one to get into the Buy Box. |
Amazon FBA Wholesale vs Private Label – Which one is better?
Now, we have come to the final question, which is better between Wholesale or Private label? Well, it depends on several factors along with your skills and strengths. Most people say that wholesale is harder because most brands have their digital presence already, so it is difficult to sell products. Some brand owner's outlook for people who understand selling on Amazon is better than theirs. Many of them say that private label products are saturated no matter what kind of product you sell as competitors pop up with time.
Final Thoughts
Both Amazon FBA Wholesale and Amazon Private Label are the most popular business models that Amazon sellers adopt. They have their benefits and challenges, but Private Label will give you so more control and profit margin although you will need to invest time to do this business. We hope our guidelines and the pros and cons and main differences will be helpful for you to decide which is best for you.
If you want to learn more about Amazon FBA Wholesale you can join the course from Proven Wholesale. If you are looking to learn Amazon FBA Private Label, you can join the course from Amazon FBA Mastery. Those are the course I recommend joining and from there it will guide you to start your online business with Amazon FBA with the business model you like to choose. So, what are you waiting for? Get started today!
"Motivation is what gets you started, but persistence is the only thing that guarantees your success." ― Edmond Mbiaka.