Amazon FBA or Fulfillment By Amazon is a fulfillment option offered by the eCommerce giant to its sellers. Here, instead of fulfilling orders on their own, sellers can choose to send their merchandise to Amazon's fulfillment centers, and its workforce will take care of everything. From storing, packing, and shipping items, FBA takes off the stress of fulfilling orders from sellers so the former can focus on growing their business.
Although there are fees associated with FBA, the benefits will cover the seller's worries about the costs. For instance, the free shipping for FBA-labeled products provides the buyers a huge advantage and the sellers over their competitors. However, as Amazon FBA takes care of half the battle, it is up to you to find the best products to generate profit.
This means having the best products that fit FBA (small, lightweight, and excellent quality). Finding said products will need comprehensive and tedious research that will take much of your time. There are trends to consider, popular businesses to compare with, and more. Still, it will be a worthwhile effort that I am willing to help you with!
In this blog, I will share some tips on finding the best products to sell on Amazon FBA in 2021 and some of the top-selling items on Amazon in 2021. So, without further ado, let's get started.
Amazon FBA Product Ideas Checklist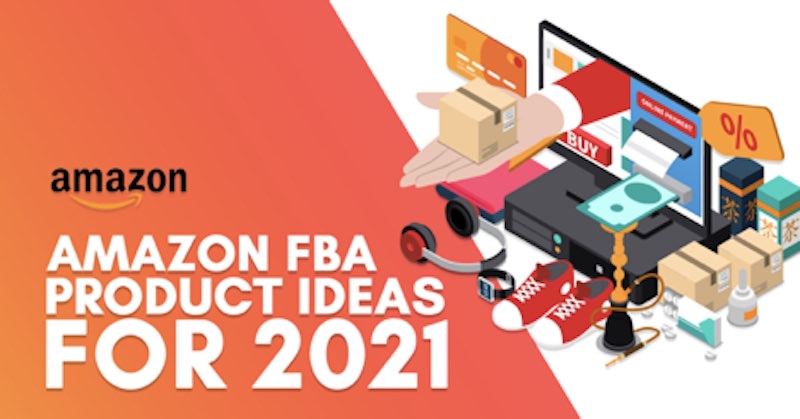 There are multiple things to consider on how to find products to sell on Amazon FBA. These factors determine whether the products you plan on selling on the platform will do well, not only during the product launching but also in the long run. Let's take a look at these factors that you can use during your product research.
I strongly recommend looking for products that are within the price range of $30 – $100. It is because those below $30 will not gain you much profit, while those above $100 might be too expensive. If your product is within the mentioned range, the challenge is how you sell it to your customers.
Did you know that slashing a product's price by at least a third (⅓) will increase its likelihood of being on the front page of Amazon's search results? While doing your product research, learn how products rank on the first page.
Shipping costs have a significant impact on your overall profit. For instance, the heavier and bigger the product, the more complex the shipping process, the more expensive it will be. To avoid huge shipping costs, I suggest products that are small and lightweight.
There are also other products with expensive shipping costs because of how complex they make the shipping process. Some examples are those with too many parts or made of glass. The shipment team will have to ensure all parts inside the package for products with too many parts. For products with glass crafts included, the shipment team will have to take extra care and use tools to ensure that they arrive at the customer without any damages. These actions lead to a longer and more complex shipping process that will surely cost you as a seller. So, it's important to avoid these products since they are bound to be not profitable in the end.
When doing product research, you will arrive on the stage and wonder where to buy products to sell on Amazon. You can choose various suppliers, such as overseas suppliers, local suppliers, or industry-leading suppliers you may find during local trade shows. Although you'd want your products to be delivered to you as fast as possible, you should always consider its quality first and foremost.
Go through a deliberation stage to narrow down your suppliers and check each of their items to see if they are true of high quality. It is a crucial step to make sure that you will not disappoint your customers. Besides, bear in mind that it is not your supplier's reputation at stake when you send their items to your customers. It's yours. So, find a reliable source of your products that is of high quality and has a reasonable delivery time.
Establishing your brand is the most important goal in making your business a success on Amazon FBA. It's something that your customers will associate with you, which means that if you give them quality products, they will associate your brand as a high-quality brand.
So, look for products that fit with your brand and not the other way around. To help you determine your brand, I recommend formulating a business plan first. It gives you a sense of direction on where you are going with your business now and in the future. When looking for products that fit your brand, usually, they are things that you know and love. This is because if you combine passions with your work, your business will surely benefit from it in the long run.
This might be overwhelming, but when you're looking for Amazon FBA product ideas, look for items capable of at least 3,000 sales monthly. It's a rule of thumb that you must always remember when looking for things you can sell on Amazon FBA. With this, you will fully determine whether the product is indeed profitable.
Consumer reviews affect the shopping decisions of potential customers. In fact, in a survey by BrightLocal, it is found that 87% of consumers always read online reviews before purchasing a product. Customer reviews also have a significant role in your ranking on Amazon's search results page. As such, during product research, I recommend that you look for those that have at least a hundred reviews. Those are proof that said product truly attracts the public.
Take note of all these factors when conducting your product research to make sure that you will find the best products to sell on Amazon FBA in 2021. However, don't forget to put your passion into consideration too. Doing what you love is not only fulfill your feeling, but it also makes for a good marketing strategy since it makes the public believe your promises of adding value to their lives.
What Is The Best Product To Sell On Amazon FBA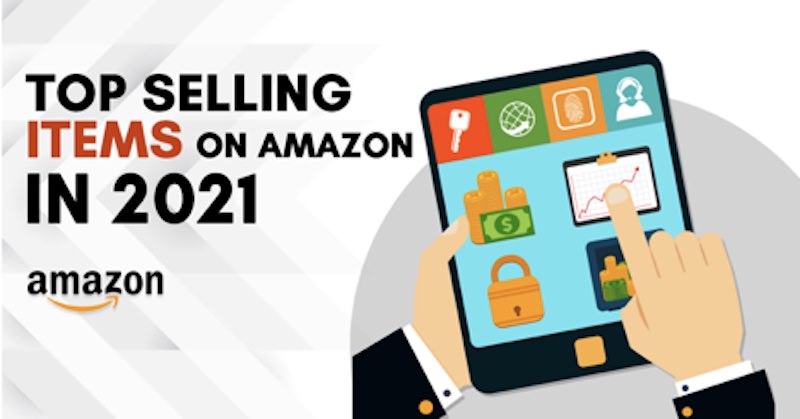 Before I share the top-selling items on Amazon in 2021, I want to talk about marketing first. I want you to remember that any product well marketed is bound to be saleable to the public. That is why I mentioned just now that putting passion into your work is a good marketing strategy. In a nutshell, with good sales talk and the right audience, anything is saleable.
However, there are always products that you can discover to be one of the best items to sell on Amazon FBA. These items may not be sold out every time but are guaranteed to be more than others.
What are these top-selling items on Amazon in 2021? Let's explore them below:
1- Books
The book industry is not dying. Surprised? Well, it is understandable because there has been a misconception that it is indeed slowly dying. Possible reasons may point to the popularity of digital books and other digital entertainments. I'm here to tell you that, on the contrary, the book industry is booming! This is maybe due to the nostalgic effect it gives to people or even its smell that gets many consumers.
But other than that, why are books one of the best-selling products online? Because of its low cost and high returns. For instance, you can buy surplus books with one dollar, and you can sell them immediately for a mark up as high as 1000% on Amazon. This is not exactly a sure pricing strategy, but you can always look for more effective strategies. Let me say this; if you do it right, then you are bound to benefit from it.
Some of the highest-priced books on Amazon are books about music, world history, and military science.
2- Baby Products
It is one of the hottest items on the market. It is no surprise that it has also become one of the best-selling products online. Parents always want the best for their children. This is a fact that you can always count on. At the same time, you must also keep in mind that raising a baby is not cheap. As a result, parents may want the best for their babies, but they also want something that will save them money. One of the primary reasons they look to Amazon when looking for items with the best quality at a reasonable price when they fail to find it in physical retail stores.
Here are some of the top-selling baby products on Amazon:
● Toys. This includes dolls, learning toys, bath toys, and other related products that are lightweight and therefore easy to ship. These are found to be profitable because of their low cost and high sales.
● Diaper. As an item that babies regularly use, there is no doubt that it is one of the most profitable products on Amazon. Other than that, there are also related items such as changing pads or diaper storage organizers.
● Healthcare Kit. Traveling becomes more complicated for parents since they must always bring their babies with them. Along with their child, they must also have healthcare kits ready to hold baby items needed to maintain their health.
3- Jewelry and Accessories
Women never run out of ideas for dressing up, and jewelry is an addition that they truly appreciate. That is why gold, silver, and even cheap imitation jewelry have such high demands in the Amazon marketplace, making them one of the top-selling items on Amazon in 2021.
The following are the top-selling jewelry items you may consider during product research:
● Brooch. This item has gained popularity among the younger generation who wants cute and small items to accentuate their outfits. It is not an expensive item, but it provides an artsy addition to their style and is even convenient for everyday use.
● Necklace. Another item that is convenient since people can wear it on any occasion with any outfit.
● Bracelet. For women, bracelets are elegant accessories that act as an essential statement piece.
4- Activewear and Related Items
These are items that have grown even more popular during the pandemic where people are stuck at homes and are just itching to do some physical activity.
Check out some of the best selling exercise items below:
● Sports Bra. This is a great item for women when exercising. Although they are also not only great for exercise, in some cases, they can also be for everyday use since they are designed for comfort.
● Yoga Pants. Considered the perfect item for either working out or working from home, yoga pants have become a part of women's day-to-day wardrobe.
● Tank Tops. These are breathable, quick-drying, and stretchy activewear that allows men and women to enjoy their workout without worrying about ventilation.
5- Digital Gadget
I'm not just talking about phones and other digital devices. I'm also talking about the various accessories that come with them, like the items listed below:
● Charger Cables. As an item that gets lost regularly or easily breaks, the demand for charger cables has risen over the years, along with the rise of mobile devices.
● Phone Holders. These are actually trending items since they are affordable and provide utility to users. Some examples are those for cars, motorcycles, or desks.
● Wearable Digital Devices. One of the most popular wearable devices in the market today is the smartwatch. With leading brands such as Apple and Samsung, it has undoubtedly become quite a trend to customers.
Steps To Find Suppliers For Amazon Product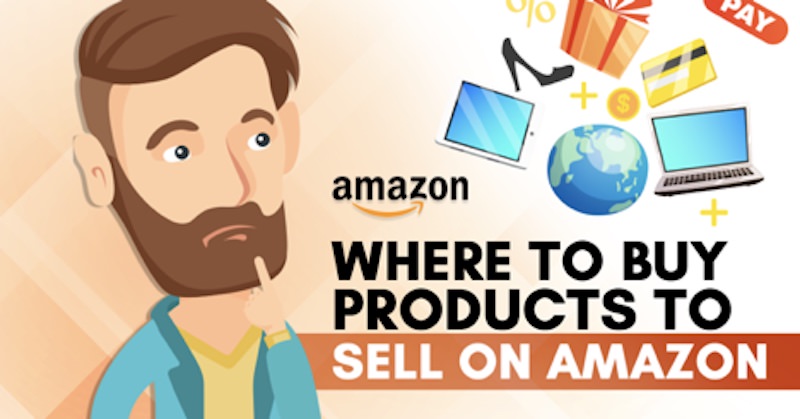 I've mentioned factors and the list of product categories best product to sell on amazon above, and you may already have product ideas in mind. The next thing you'll be thinking about now is where to buy products to sell on Amazon. In this section, I'll share a few tips when looking for your suppliers:
IDENTIFY TYPE OF SUPPLIERS
For instance, if you're a reseller, I'd suggest looking for suppliers of "generic" wholesale products. However, for private label sellers, look for a brand manufacturer because you'll need them in building your own brand.
In this bit, I'd suggest checking out the Better Business Bureau to find trusted information on wholesalers. It's also recommended to contact suppliers through a certified network. Below are a few trusted wholesale directories or networks you may look into:
This is a step that you may have already taken while doing your product research, especially when searching for popular businesses in the marketplace. However, this is also something you can work with while looking for suppliers since you'll also get to know major manufacturers and brands during your research.
COMMUNICATE EFFECTIVELY WITH SUPPLIERS
You must know the basics of negotiation when communicating with suppliers. Suppliers are just like you, business owners who want a secure profit out of their sales. That is why, if you can negotiate with your suppliers and show them that you'll be a good partner, you are sure to benefit from it in the long term. Also, take the time to leverage the competition, meaning don't only negotiate with one supplier. Converse with other suppliers as well and present competing offers that are aimed to drive you better deals.
CONCLUSION
Finding the best products to sell on Amazon FBA will always depend on your dedication to conducting your research. There are factors to consider, and although I have also included some of the top-selling items on Amazon in 2021, the decision will fall upon your business goals and your brand. As I've mentioned, with great marketing, any product is saleable. So, as you take this time to choose what to sell on Amazon in 2021, always remember to revisit your business plans or if you don't have one yet, formulate one first. Whether it's books, baby products, pieces of jewelry, activewear, gadgets, or completely different items, with the right passion and marketing, rest assured that you will do well as an Amazon FBA seller.
If you want to learn more about how to sell on Amazon as a beginner, you can read my other blog here. If you are ready to start an online business with Amazon FBA, check this best Amazon FBA course here. It will teach you step by step A to Z and help you build your business from scratch.
"The best businesses are really ones that can combine passion, profits, and purpose." — Tony Hsieh