If you have the accounts of amazon forums or are part of Amazon Facebook groups because you are looking for Amazon FBA wholesale suppliers, you have likely heard things like Amazon is dead or Amazon isn't what it was in the past. The sellers and affiliate marketers are correct as the giant e-commerce store selling game has changed. Retail arbitrage isn't safe and trustworthy anymore.
A few years back, the sellers didn't have to use wholesale directories to search for wholesalers. They used to pick some products and list them with a huge markup to sell them. But don't worry, they might have updated the selling method, and with the right research, you can still earn a lot of money.
The most effective strategy is by finding the Amazon FBA wholesale suppliers. Many sellers are just turning to wholesale suppliers and making a killing on Amazon with this proven technique. It can be a little challenging for you to start. But don't worry!! I am here to make everything super easy for you.
Let's get started with Amazon FBA wholesale suppliers guide, and also, I will compare wholesale vs. private label. 
What Is Amazon FBA Wholesale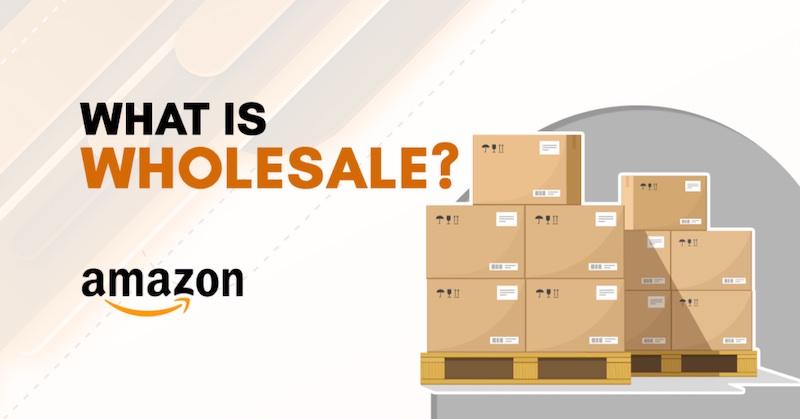 Before you get started, you need to learn about what wholesale is and how this concept works? Buying wholesale means buying goods in bulk from any distributor or manufacturer. You can then resell these items on any platform like Amazon, eBay, or a physical store. When you buy products online or offline, there are many wholesalers involved. Sometimes the chain of these sellers is long, and every member takes a percentage of profit before it reaches your hand.
You can be anywhere in the chain, but you are probably at the bottom level at the initial level. But, with time, you will be able to purchase directly from the manufacturer and earn huge profits. Keep in mind that the wholesale price is always negotiable, so before creating an order, chat with manufacturers and negotiate for a lower price.
Do Amazon-approved Wholesalers Exist?
Unfortunately, Amazon is not offering any Amazon FBA wholesale suppliers list. But our lives will be a lot easier if there are Amazon-approved wholesalers as it doesn't compromise on the quality of products, and this platform is trustworthy.
You have to contact each manufacturer to find out the legit distributors. After that, you have to contact these authorized distributors to get the products you want to sell. In a few cases, you have the option to purchase products directly from the manufacturers.
Well, I recommend you go through every stage because few manufacturers limit the total number of 3rd party sellers who can sell their products on Amazon. Going through every stage will help you to do your business without any hurdles.
Amazon FBA Wholesale Suppliers in USA
Here is the list of some of the best suppliers for Amazon FBA you can trust:
1- Dollardays.com – You can choose this brand to get office products, electronics, or food items.
2- Biglots.com – For USA and Canada closeout deals, visit this website.
3- Tuesdaymorning.com – Visit this store for electronics, luggage, toys, home, and garden accessories.
4- Mygabes.com – For branded closeout stock, this wholesale platform is best.
5- Liquidation.com – For a variety of product conditions.
6- Salehoo.com – The best place to compare prices to sell online in different categories.
7- Lotuslight.com – Most recommended US supplier for health and beauty products
8- Pricemaster.com – The best supplier of different categories of products.
You can visit all these stores online to find the best one according to the product you want to resell. You can also join Jungle Scout to get the directory of more than 750 USA distributors for your Amazon FBA wholesale business.
How Do I Find Wholesale Suppliers for Amazon FBA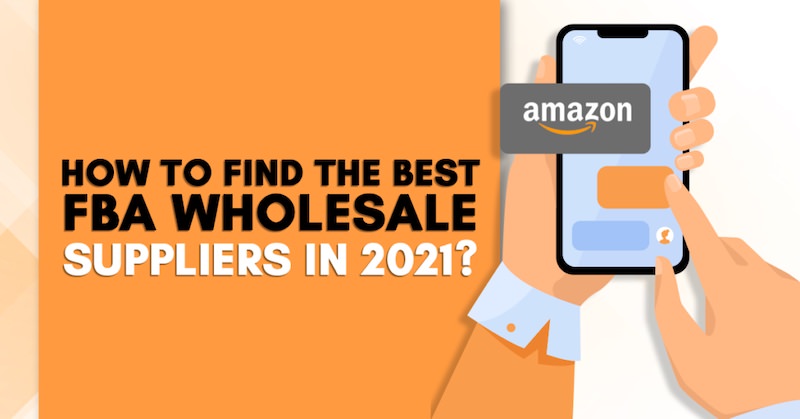 Finding the right wholesale supplier for your business can be daunting, but I have gathered a few proven strategies and tips to filter the best suppliers, and these are as follows:
1- Find out Amazon FBA Wholesale Suppliers From Your Competitors
Are you worried about getting a wholesale supplier? If yes, grab a list of the manufacturers and suppliers currently supplying their products to top sellers of Amazon. You might be thinking about the hundreds and millions of amazon suppliers. But you only need to target those providing your desired products and services.
Well! The list of suppliers is not as long as you are imagining. But still, if you find it hard to access suppliers of a long list, you can get help from any online tool. No matter which suppliers' information you need, US customs will display your needed data. You can easily import all the data to find the supplier name, buyer name, or shipments.
How to uncover your competitors' suppliers in the USA?
It's very easy to uncover the manufacturers and suppliers of your competitors. The only problem you will face in doing so is an improper data format that makes retrieval difficult. If you are looking for a solution to this problem, feel free because this is not a barrier to your success in the Amazon FBA business. You can find out the best suppliers for amazon FBA by using Jungle Scout.
Jungle Scout is an ideal tool for searching out suppliers of any amazon product or service. For this, you need to "log in to Jungle Scout" account and click on the icon of "FIND SUPPLIERS" in the supplier database to search. After this, you have to enter the names of suppliers, companies, and the product.
Make sure to enter the legal name of your competitor rather than the brand name to get accurate results. You will get an ASIN (Amazon Standard Identification Number) along with products' suppliers. After entering the ASIN in the search bar, you will get a list of all the suppliers. Now you may contact the one for your Amazon FBA business. So, uncovering the suppliers and manufacturers of competitors is not so difficult.
2- Utilize Wholesale Directories To Find Amazon FBA Suppliers
According to my research, wholesale directories are very beneficial for the rapid growth of the Amazon FBA business. Do you know what a wholesale directory is? It is a detailed collection of all the trusted suppliers and their contact details from worldwide.
So, you can use wholesale directories' yellow-colored pages for searching a supplier of any niche from anywhere in the world. Now the question is, from which directory can you access suppliers? Worldwide Brands and SaleHoo are the two useful directories for this purpose.
How to use Wholesale Directory SaleHoo for finding a wholesale supplier?
SaleHoo being the popular wholesale directory, enlists more than 8000 suppliers and 2.5 million products. To search out the amazon wholesale seller on SaleHoo, follow these steps:
Firstly, create your account on SaleHoo.
Then search out for the services, products, or competitors' suppliers.
You can contact any supplier by using your SaleHoo dashboard. After contacting, you just need to source products before selling.
Similarly, you can use the other wholesale directories like Worldwide Brands to get trustworthy suppliers.
3- Visit Your Nearest Wholesale Market
Another way of finding suppliers for your products and services is to order from your nearest wholesale market. By visiting your local wholesale stores, you will know which wholesale retailer provides reliable goods and services.
If you don't know the best wholesale retailer for your product in your country, you can search on Google. After getting the names and locations of wholesale industries or markets, you should visit them.
Popular wholesale marketplaces in USA
Well, there are many, and you don't need to search from Google if you don't know about your local wholesale retailer markets. I have researched it for you. Now you need to visit the following popular wholesale markets present in the USA.
New York Market Center – (Toys)
Belle Glade Wholesale Market, Belle Glade – (Flea)
The Wall, Los Angeles – (Farmer Goods, Flowers, and Food)
Denver Mart – (Apparels)
Cooper's Meat Market – (Austin)
Kitchen Plus, Los Angeles (Kitchen and restaurant goods)
Blessed African Market, Peachtree Corners – (Grocery Items)
How to deal with offline wholesale suppliers for Amazon FBA product
As there are several wholesale suppliers in the USA, you need to visit all relevant to your niche to choose the best one. After visiting all the offline wholesale retailers, you need to make a deal with the reliable one. Here are some steps of demonstrating how to finalize a deal with an offline wholesale supplier.
Shortlist the top 10 or 20 suppliers of your niche in the USA. For this, you need to do some homework relating to taking out industry references, talking to experts and experienced persons.
After shortlisting the top sellers, you should call them and introduce yourself. After that, you should tell them that you want to visit their store at that time. The behavior of the supplier will demonstrate his responsive behavior.
Plan a visit to the wholesale marketplace to meet the shortlisted supplier. After a brief intro, tell the supplier about the requirement of products for your business. Check the samples of your desired product and ask for other trading practices, including price, shipment time, and packaging.
If you have finalized one supplier, don't go for a bulk order at first. I suggest you order a small lot at first. When you get satisfied with your finalized wholesalers that ship to amazon, you can place a bulky order as well.
People often finalize a supplier for their amazon products by looking at the quality and pricing of the product only. But that's not the way. There are many other essential things like online reviews, legal status, shipping time, and packaging quality to keep in mind while dealing with an offline supplier.
So, it would be best if you took great care while dealing with an offline wholesale supplier for your amazon FBA business as well.
4- Reach Out Online B2B Wholesale Websites
Do you know how "Business 2 Business marketplaces" are beneficial for wholesale suppliers? Well, B2B marketplaces are online websites used for connecting wholesale suppliers with Amazon sellers. If you are thinking about establishing your amazon FBA seller business, you may need these B2B marketplaces to find a reliable supplier.
Are B2B marketplaces similar to those of wholesale directories?
Don't confuse B2B marketplaces with a wholesale directory because you can only search out a supplier on the directory. Contrarily, you can make end-to-end transactions as well through B2B marketplaces. Everything from placing orders, money transactions, tracking the shipment, and receiving parcels with a directory.
While getting a wholesale supplier on a B2B website is just like buying and selling products on Amazon. You need to add your desired product to the cart for both small and bulky lots. These B2B websites will track your orders, payment, and shipping processes as well.
No doubt, there are many B2B websites through which you can get your products. But the most important B2B wholesale websites are Global Sources, DHgate, and Alibaba. Of these, the Alibaba B2B website founded by Jack Ma in 1999 is the most popular.
How can USA Amazon sellers use the Alibaba website for getting a supplier?
Here are some steps to using the Alibaba website to get a trusted supplier for the products sold on Amazon.
Go to the Alibaba website and create your Alibaba account without any charges. After making your free account, sign in.
Move to the wholesale area of the Alibaba site. In the wholesale section, search out your desired products. After browsing all the suppliers, shortlist ones providing top-notch services.
After finalizing everything, add the product to your cart by clicking it. Enter the quantity of product you want to order and proceed further in a simpler way. On the other hand, you may contact a supplier to discuss the quality and shipping time of the product.
Besides these, you should prefer only verified and gold suppliers of Alibaba because their services are trustworthy. You should always check whether the seller has been verified and has appropriate certifications before ordering anything on the Alibaba website.
5- Browse Across LinkedIn
Another ideal place for finding out the wholesale vendors and suppliers is LinkedIn. You will already be familiar with LinkedIn due to the popularity of this business networking platform. If you are looking for suppliers on LinkedIn, it is quite easy. All you need is to make an account. Search the products of your interest after signing in with your account.
After searching for a particular product, click on the topmost and check the supplier's profile or the sellers' company. Before checking suppliers' services by placing orders, request him to give you more information by messaging you. LinkedIn is fast and easy to use, but there are some disadvantages of using this business networking. I would suggest this method if you have a tight budget.
Steps To Get Approved For Wholesale Account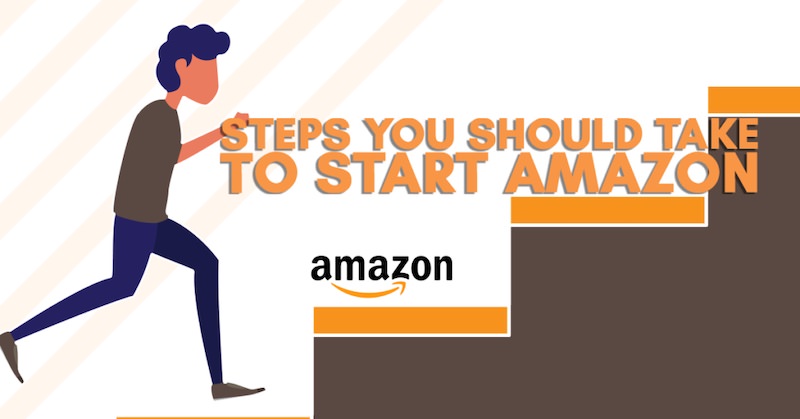 1. Wholesale Suppliers Checklist
It would be best if you considered several factors while choosing the best Amazon wholesale seller and products. Along with product quality, you also need to consider seller efficiency and product quality. Below is the wholesale supplier checklist you should keep in mind while picking your supplier.
Double-check your supplier as if he is a legitimate business person or not. Also, look for the certifications to stay on the safe side.
Always make sure to keep an eye on trademarks and infringements to meet market standards.
Ask for a few samples and test the product quality before placing an order.
Dig deeper and contact several suppliers to compare products and quality and find the best according to your needs.
Don't neglect the logistics as shipping time and cost matter a lot.
2. Contacting The Wholesale Supplier
After doing your research, you'll know who to contact at the company. That can represent the brand or the product line, such as sales managers and brand managers. I advise you to meet them in person since it will allow you to converse with them. That often happens at trade shows. But, if this is not possible, a call would be the next best option. It means you need to build the relationship first with the representative before they approve you to have a wholesale account with them.
They will ask you what your business plan is, what kind of products you will be selling, and how you will sell their products. Also, they will ask where your store is, and if you are selling online, you need to tell them that you will sell their products on Amazon. Some suppliers only want to do business with you if you have a brick-and-mortar store. It will be harder unless you want to source the product from this wholesaler, then you will need to rent a small space to show them that you have a store. When you have the store, it will be easier to get approved for the wholesale account.
You can also improve your appeal by buying a domain name and creating a professional-looking business website. You can go to Namecheap or Bluehost to buy the domain name and go to Fiverr to have someone design for your website. In this way, the wholesale suppliers will be able to look at your website and see that you're trustworthy for their products.
3. Set Up a Wholesale Account
After contacting them, the next step is to set up a wholesale account for your Amazon business. They will ask for any details about your company, and they may ask for your Resale Certificate or Seller's Permit Number. You can get this from the state of the wholesaler. You should have this ready as most wholesale suppliers will prefer if they see that they can start working with you immediately.
Also, make sure you tell the supplier that you are selling the product on Amazon and request a Brand Authorization Letter or Permission document. Amazon will request this document whenever any infringement occurs.
Why Choose Amazon FBA Wholesale To Find Suppliers
Most people often have a debate between Amazon FBA wholesale vs. private labels. But several sellers cannot deny that using Amazon wholesale suppliers for FBA provides better convenience than private labels. Here are some of the advantages of using wholesalers for Amazon.
1) You don't need to create the product
Creating your product or brand can take a long time. With wholesale business, you buy the products from the suppliers and resell them at a profit on Amazon. That allows you to sell well-known brand products on Amazon. Thus, providing you with good margins. If the particular product is in demand, this is even more beneficial for you.
2) You don't need to promote the product
When you sell wholesale products on Amazon, you don't need to promote the products or do PPC (Pay Per Click) Advertising because the product brand owner or suppliers will do all those tasks to sell their products well.
3) You can get better deals
Compared to retailers, wholesalers have promotions and discounts. Amazon wholesale sellers can gain full-time income by buying deals or promotions from the suppliers when buying more quantity or often the suppliers try to get rid of old stocks.
4) Inventory direct shipping to Amazon Warehouse
Some wholesale suppliers can ship the product directly to the Amazon warehouse. That is huge for Amazon wholesale FBA sellers if you don't want to spend shipping fees twice. Shipping can drain your profit margin by a lot. But the downside is you cannot inspect the products, especially when you get bad products or bad suppliers.
5) Get ungated with the help of authorized wholesale suppliers and have better security
There are Amazon-restricted categories and gated product brands that you cannot access. But, with the help of Amazon wholesalers, you'll be able to get ungated. Moreover, you'll have better security because you won't be at risk of any Copyright or Intellectual Property Policy Warnings or infringement claims. All you have to do is contact your account manager, and they can communicate with the manufacturer or brand owner to remove the claims.  
Wholesale Vs. Private Label – Pros and Cons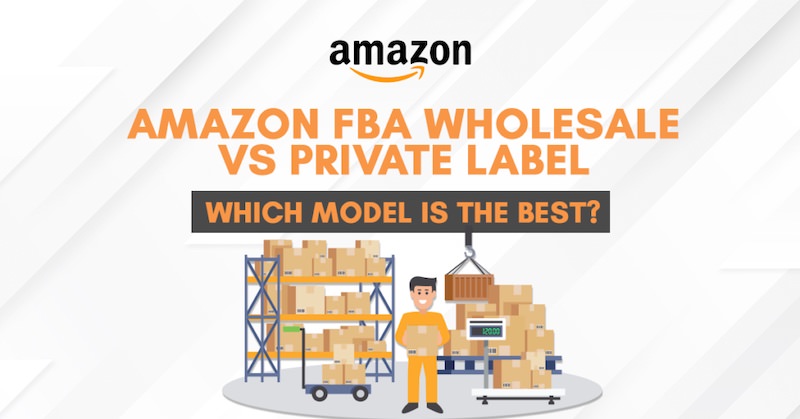 When I talk about wholesale, you may also cross your mind to the private label product model. Many of you might also have heard about private label business models, or maybe you have tried it once. Well, you can choose any of those depending on your business model. Let's have a brief comparison of Amazon FBA Wholesale Vs. Private Label.
Amazon FBA Wholesale
You need to place a high-volume order with the required manufacturer or distributor and sell their products on Amazon. Let's unpack the advantages and disadvantages of Amazon FBA Wholesale.
Advantages
You don't need to create new product detail pages or ASIN to get started on Amazon.
If you experience success with a smaller number of manufacturers, brands will contact you to do business. It will positively impact your business and increase your scalability at the same time.
You can start your store easily by just finding reliable manufacturers and distributors.
Selling Amazon wholesale business model is less time-intensive and quite easy to scale.
You don't have to spend anything when it comes to brand advertising
The IPs, trademarks, and copyright are dealt with by the brand owner.
Disadvantages
To start with a wholesale business, you need to obtain a wholesale license required in most US states to resell legally.
You may also need to apply for EIN (Employer identification number), and this process is quite lengthy.
Selling products that other merchants only sell can be a little risky.
You have to suffer a lot more from the competition.
It can be an in-depth and time-taking process as you have to sell yourself as a brand manufacturer.
Amazon FBA Private Label
You might be familiar with the concepts of private label products. It's simple as these are the products manufactured by a 3rd party but sold under your brand name. The manufacturers have no right to the products after design and packaging. Let's unpack the advantages and disadvantages of private label products.
Advantages
The profit margin in private label products is very high as compared to Amazon FBA.
Complete influence over your products to set up the entire brand however you want.
You can do your own branding and make a reputation in the market.
No type of direct competition in the market.
You can increase your private label products if you have a cash inflow.
Full control over your brand marketing.
Disadvantages
You may need a significant amount of capital to fulfill the initial orders.
It takes a lot of time to set up your product page, ASINs, branding elements, etc. You may need to hire a remote or physical team to set up your Amazon store for this purpose.
Manufacturing and importing private label products need a lot of time than selling wholesale products, especially if you are sourcing them from another country.
It's on you to build brand worth, trust, and reputation in the market.
Now you know the benefits and challenges you can face in both business models. I recommend considering business objectives, sales targets, and product categories before starting with any of the abovementioned models.
Conclusion
I hope that you know all the important things to start with the Amazon FBA wholesale business. After finding US suppliers for amazon FBA, start setting up your store to test the waters. It is a pretty good saying that "No pain, no gain," so you have to do some hard work and take risks to get successful. I recommend diversifying and opening up more opportunities to provide your business with strong foundations by doing Amazon FBA private label. You can read my other blog, "How to Start Amazon FBA Private Label."
Use tools to find the best and profitable wholesale or private label products. I have already mentioned all the tactics about how to find the best wholesale products. Along with that, you can use multiple tools like Helium 10, Jungle Scout, or AMZ Scout to find the best products.
It might be time for you to take a wholesaling course for those who are still struggling with looking for Amazon FBA wholesale suppliers. In this way, you can begin your journey as an Amazon wholesale seller without having to do tedious guesswork. By taking the course, you'll be able to navigate your way through the process conveniently. It'll increase your chances of being more successful.
Now is the time to educate yourself with the best Amazon FBA Wholesale courses. That includes Proven Wholesale Sourcing which can help you get started on your business and answer any questions about Amazon FBA wholesale business. Also, if you want to learn more in-depth or are ready to start Amazon FBA private label, I recommend joining Amazon FBA Mastery. It will help you build your Amazon FBA private label business from A to Z and answer any questions you have about private labels. Don't let yourself be left behind, and take a course that will cover all you need to know about selling on Amazon. 
"The secret of getting ahead is getting started. The secret of getting started is breaking your complex overwhelming tasks into smaller manageable tasks, and then starting on the first one."