Many people talk and know about Amazon, but not so many people know about Amazon FBA. So, what is Amazon FBA? This article will give a full insight and all you need to know about Amazon FBA for the US market (amazon.com). I will give you an in-depth look at Amazon FBA, its fees, how it works, and more.
It's no secret that Amazon is a worldwide e-commerce empire. This e-commerce business attracts over 20 million customers each day, making it the most extensive online buying site globally. Amazon has successfully engaged millions of business owners, offering a platform for consumers to view and purchase their products.
These business sizes range from well-established brands to small startups and independent sellers or third parties sellers. Amazon FBA's business model is for entrepreneurs and companies looking to sell their products on the platform. As a growing business owner, Amazon FBA may be the smartest way to get ahead of the competition.
What is FBA? What FBA means?
FBA stands for Fulfillment by Amazon, which means Amazon will store your products in their warehouse and fulfill your order ship to the customers. On top of that, Amazon will do customer service for you and do the returns for you if customers request.
FBA is a service available to anyone looking to sell their products on Amazon. You will need to have a seller account (individual or professional account), have your products ship to the Amazon warehouse, follow all the Amazon Terms of Service for sellers and pay for different types of FBA fees that I will talk more details about it later, for you to do FBA.
Amazon FBA Benefits
What are the benefits of FBA to a small and growing business, or even a large corporation?
With FBA, you would store your products within Amazon's fulfillment centers, and they will pick, pack, ship, and provide customer service for them. This arrangement is beneficial because of the small overhead you would be investing in getting your eyes on your product. By cutting out critical elements of the budget, like warehouse workers, packaging costs, and customer service representatives, you could be saving upwards of tens of thousands of dollars.
What's great about this Amazon FBA is that you can sell your products on FBA as a side hustle. You aren't forced to make a considerable investment of your time or money if you want to make a side income. This perk is crucial in this day and age since most of us don't have the luxury of pouring our entire life savings into our small business. Until we can substitute our full-time job's salaries with our business's profits. Working to grow your company requires your own time and money.
Another benefit of FBA is you will ahead of your competitors who are not doing FBA. Because when you do FBA, you are eligible to get the "prime" badge on your product listing. It means prime member customers eligible to get free 2-days shipping, and for a non-prime member, customers can still get free shipping if purchasing over $25 with 2-days shipping or more.
Now that you understand what FBA is and how it's beneficial to your small or growing business. Let's look at some of the things to know to get you started.
Cost To Start Amazon FBA
If you're wondering how much does it cost to sell on Amazon FBA, then you'll be glad to know that it doesn't really cost that much. Especially if it just for a side hustle. Most of your expenses will go to your inventory. To start an Amazon FBA business with little money is to buy less than 200 quantities (amazon storage maximum quantity for the new sellers). Secondly, buy low-ticket products. In that way, you don't have to spend a lot of money on inventory.
Most new sellers invest about $2,000-$4,000 in launching their first product because it also involves advertising costs. Advertising will gain a lot more organic traffic. You can also build a website from the ground up and advertise your website.
You might be intimidated by the idea of spending large amounts of money using FBA, especially with the FBA fees that come along with it. However, if you are not ready to invest a lot of money yet, it is actually possible to start an Amazon FBA business with little money. In fact, you may even start Amazon FBA with $1,000 for your first product. To learn more about how you can start an Amazon FBA business with little money, you can read my other blog here.
How Amazon FBA Works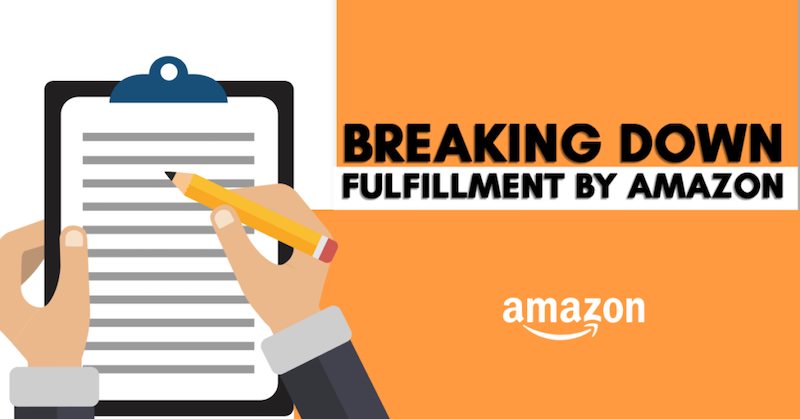 Before you start the Amazon FBA business, let's break down how Amazon FBA works.
Since Amazon handles all of the work for you, therefore, the labor involved is quite simple. After you have your inventory collected, you send your products to Amazon. Since they have over 100 warehouses across the country and increasing, you'll tell them which products you are sending, and they will tell you which warehouse to send it to. Then, Amazon will sort and store your products in their warehouses. If any damage happens to your products while in their warehouse, Amazon will replace or pay them for you.
When customers purchase your products through Amazon's website (amazon.com), Amazon will take care of the entire transaction for you. Meanwhile, they take care of all of the payments and automatically update your inventory. After the purchase is complete, the Amazon warehouse worker will package your product and ship it to the customer for you. After the customer receives your product, Amazon's customer service will take care of any questions to make sure everything went smoothly.
They also handle any returns from the customer. However, should you receive any feedback or review on the product itself or the product listing, it is up to you to respond to the customer. This arrangement has advantages. By having eyes on your customer's experience with your product, you can correct any issues they encounter, making your product more substantial in reviews and more effective sales.
With that said and done, you get to reap the profits. Every two weeks, Amazon totals your sales, deducts your seller fees, and deposits your money right into your bank account.
Amazon FBA Fees
Here are some upfront Amazon FBA fees that you will be required to pay:
Referral Fee
It is the commission that Amazon earns through each of the products sold on its website. This amount is usually a flat percentage, ranging from 6%-17% depending on your product category, but the average fee from most categories is 15%. This fee is deducted from the price of your sold products, rather than it being a lump sum that you "owe" to Amazon. You can get the detailed Amazon selling referral fee here.
Individual or Professional Account Fee
When it comes to selling your product on Amazon FBA, you have two options. You can pay a "per-item sold" fee, which is an amount of $0.99 per item when your product is sold for the Individual Account. Or you can choose, and I would recommend you pay a monthly fee of $39.99 per month for unlimited products you sold for the Professional Account. Compared to the $0.99 per-item cost, the monthly fee is probably a better option for those looking to scale their product quickly. On top of that, with the professional account, you will have other benefits such as allow you to advertise your product or PPC advertising on the Amazon platform. You can also opt-in for the Early Reviewer Program and many more.
Refund and Administration Fee
If a customer requests a refund on a purchased product, Amazon sometimes charges a fee to process it, depending on the customer's returning reason, although most of the time, the customer will get the full refund. This cost is either 20% of the product or a $5 fee maximum, whichever is less.
Other fees that are considered include storage fee and fulfillment fee, determined by your product's price, size, and weight. So, it is very important to consider this when you choose your product. To easily calculate your fees, you may check the AmazonFBA fees calculator. Here, you may input your fulfillment costs, and you will see real-time cost comparisons between said fulfillment and Amazon's.
How To Start Amazon FBA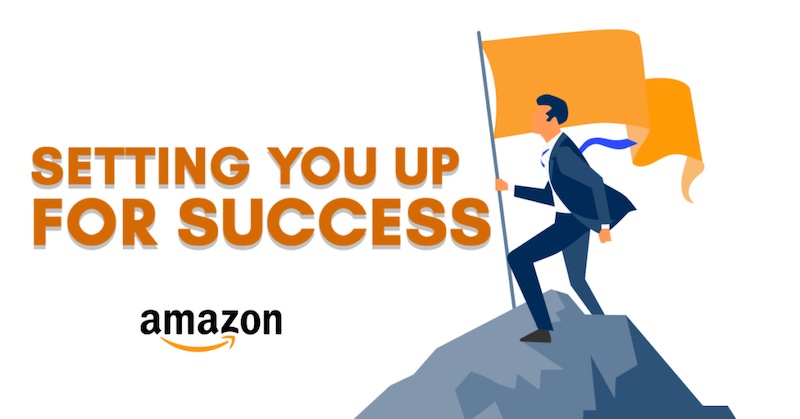 Amazon is a great place to get started with your product. And while the FBA program is excellent for growing businesses that are not yet generating much income, there's no denying the competitive market that comes with advertising your inventory on Amazon. However, you can learn several strategies and tactics to turn a profit and stand apart from your competitors successfully. Below is some simple advice that you should do before you start the Amazon FBA business:
1. Product Research
Choosing a high-ranking product to sell may see immediate success but could drown in a saturated market on Amazon FBA. Adversely, low-ranking products or even non-existent products can initially low sales, resulting in higher monthly storage fees. However, pioneering a new development could lead to long-term success. By considering the sales rank of any given product, you'll be able to gauge what you are up against properly. You can do this and find profitable products with Helium 10 or Jungle Scout product research tools.
2. Start Small
Many people think to sell many products or want it to expand as soon as possible. That is not a good strategy. You should start small, just with 1 or 2 products only. It might make sense to have many products, and you will think that you have a tremendous potential of reaching more customers. However, it is much easier to stay organized and create a streamlined process when you only have a few products. When you have an effective system in place, it's easier to scale up, and then you can add more products as your company grows on Amazon FBA.
3. Build Your Brand
It's one thing to sell a product on Amazon. But if you want to capture potential customers' attention and create loyalty, you'll want to build a brand around your products. Meanwhile, this journey does not have to be as difficult as you might think. Start by identifying your target audience, creating consistent design elements for your brand, have a professional and nice website design, and encouraging your customers to sign up for your newsletters by giving them a coupon in your product package.
4. Effective SEO
It's no secret that Amazon is a highly competitive marketplace. Luckily, there are ways of figuring out Amazon's algorithm to get your business noticed before your competition. Do Keyword Research which keywords people use when searching for products like yours, and uses those keywords throughout your product listing. Again you can do this with Helium 10 or Jungle Scout also.
5. Detail Product Descriptions
More people are opting for online purchases in today's digital marketing day and age than ever before. Your product descriptions are an opportunity to go as in-depth as possible about the product you are selling. The more details you provide upfront, the fewer questions your customers will have. This clarity could lead to increased sales and an overall better customer buying experience. A great way to compliment these descriptions is to include high-quality photos and even a video or two of how your product works. Leaving little confusion or questions creates a smoother transaction and a good customer experience of your product.
6. Get Reviews
People are more likely to buy a product if it has good reviews because people want to buy a product with social proof. The internet allows anyone to leave a review on your product. The more positive reviews you can get, the more successful your sales will be. Encourage customers to leave a review by following up with them after they complete a purchase. This interaction also shows a level of customer service that goes above and beyond for the buyer. FeedbackWhiz will help you to do this task with ease.
Conclusion
Fulfillment by Amazon is a fantastic service and great business model that benefits many individuals or businesses, both large and small. It's a platform that allows you to get your product in front of millions of eyes, and Amazon has created a streamlined process to make this as easy as possible. As the leader in online buying and selling, customers trust your product more when Amazon FBA backs it. As a result, this could lead to more substantial brand recognition and customer loyalty. Starting through this service is not difficult. With a little plan, research, and effort, it can be a great way to get the public to recognize and purchase your product. If you want to learn more about Amazon FBA, you can read my other blog about "How to Sell On Amazon For Beginners."
Although FBA is inexpensive, it also has existing fees that will cost you. If you're a starting entrepreneur tight on a budget, I hope this guide gave you an idea of starting Amazon FBA. But if you have enough budget and want to accelerate your business even faster and make this process even easier for you, Amazon FBA Mastery will teach you how to sell on Amazon professionally and guide you step by step to your success. It is designed to teach you everything you need to know from A to Z and answer any questions you may have later to get started and build your Amazon FBA business successfully through this program.
"The best investment is to invest in Yourself."