Finding the best suppliers to meet your needs can be tricky. But by following these steps, you will find your bearings in no time. Amazon Suppliers are crucial to any company, but you want more than just great prices. You want suppliers who offer great customer service and can get your products delivered on time.
The Amazon marketplace is a great place for sellers to find new customers and make more sales. However, finding the right supplier can be difficult if you do not know what you are looking for. This article will help guide you through choosing an amazon supplier that fits your needs both now and in the future.
Important factors when choosing an Amazon suppliers
• Quality of the product from the Suppliers
You want to ensure that the supplier produces quality products to satisfy your customers and give you a competitive edge. You can ask the supplier for samples or reviews from other customers.
• Reliability of the product supply from the Suppliers
Procurement is a key aspect of any business's success, and it will be especially important if you are an Amazon seller. You want to choose a reliable supplier that can provide enough products when needed without breaking your budget in the process.
One way to do this is by finding out how long they have been in operation and seeing whether there has been consistency with their orders over time. It may also make sense for you to talk about lead times since many suppliers offer these at different lengths based on what types of products they produce and sell.
• Quality of customer service from the Suppliers
You want to be sure that they are dealt with quickly and professionally without alienating potential buyers if any problems arise. For this, you can ask the supplier how they handle any problems that arise with a customer. Make sure that you are not going through an intermediary when contacting them, as sometimes these take longer for a reply or offer less personalized service.
• The price and quantities of products available from the Suppliers
It would be best if you found out what their prices are like compared to your competitors, so you have some idea about which one is more competitive on pricing.
A good way to do this is by getting quotes from several suppliers at different levels of production ability and then comparing estimates based on quantity needs. Once again, though, it may be best if you do not go through intermediaries since they could charge additional fees.
• Shipping speed/timeframe options offered by the Suppliers
The shipping time depends on what kind of product you are selling: whether it's heavy, fragile, perishable, etc., and how much margin you're willing to offer suppliers for fulfillment services such as warehousing, picking, and packing.
You should also find out whether the supplier offers various shipping speeds to compete with other sellers on all fronts.
• The Amazon Suppliers always track their products
Tracking products is important for many sellers, and you want to make sure that the supplier offers this service. You can also ask how they handle logistics if a product arrives broken or damaged in transit: do they offer refunds? Do they send another shipment right away?
• Location of The Amazon Suppliers
Another key factor when choosing an amazon supplier is their location. You may find it advantageous at some point down the line to work with suppliers based outside of your home country as long as there are no trade restrictions on importing products into your area. It will help reduce shipping times by reducing the distance traveled, which will lead to increased profitability over time.
• The Suppliers reputation on Amazon Marketplace
It is an important factor to consider when choosing an amazon supplier. You want to find someone with a positive reputation who offers competitive prices and is easy to work with.
You could ask the current suppliers you are using for recommendations or do some research on your own by reading customer reviews about their experience working with them in past transactions.
Why Is It Important to Find the Right Amazon Suppliers?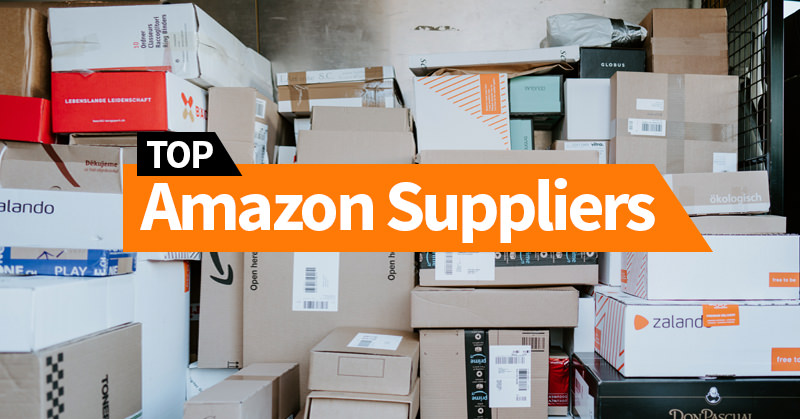 • The right Amazon Suppliers will have top-quality products.
The quality of products found on Amazon Marketplace varies greatly in terms of the product's condition, originality, and genuineness. The right supplier will produce items desired by buyers and meet Amazon Marketplace regulations for quality-control purposes.
• The Amazon Suppliers have good customer service.
You want to be sure that they are dealt with quickly and professionally without alienating potential buyers if any problems arise. Reputable suppliers cannot afford to damage their reputation. Therefore, their customer service is often great.
• Amazon Suppliers have good for pricing.
Competitive prices are important to a successful Amazon business, and the right supplier will offer these at all times. They may lower their costs by cutting out intermediaries or being closer to manufacturers, making products faster with less hassle. You have the option of negotiating any volume discounts they offer as well, so you don't lose on margin when dealing with them.
• Reliability of the Amazon Suppliers
A good supplier will be able to produce orders on time and as specified. You want someone you trust who won't let you down when it's most important: at the time of your order fulfillment. Also, don't forget to ask about their refund and return policies. If the supplier offers these, they may be a good fit for your business.
• Suppliers offer Insurance and warranties
The right supplier will offer insurance on the products they send you and any warranties for needed items. You don't want to be responsible for paying out of your pocket when something happens to your ordered items.
• Innovation and creativity from the suppliers
An innovative supplier will always look for new ways to improve their products to stay competitive on Amazon Marketplace, an ever-changing environment with countless sellers vying for top sales rankings. They'll also offer creative solutions if any problems arise, as mentioned above under customer service.
Types of Amazon Suppliers
1. Dropshiping Suppliers
Dropship suppliers are companies that handle the logistics of getting your products to Amazon Marketplace. They work with manufacturers and distributors who do all the legwork, so you don't have to worry about any shipping or fulfillment tasks on your end.
It's a good idea for dropshipping suppliers to be based outside of your home country as long as there are no trade restrictions in place prohibiting imports into your region. It will help reduce shipping times because they're not traveling quite as far when delivering shipments.
Dropshippers usually charge an upfront fee for their services, which is added to each order placed through them, making this option relatively expensive if used every time.
Pros:
They offer variety and convenience
Dropship suppliers offer a wide selection of products from different manufacturers.
Low overhead
Dropship suppliers don't have to worry about storing product inventory.
Cons:
Potential stock challenges
The cost per item may be high because of the convenience they offer
2. Wholesalers
With a wholesaler, you can sell many products at once, and they handle the distribution. It is a great option if you're looking for larger orders that you can place in bulk at one time. Their products come at lower prices because you are buying in bulk.
Pros:
Variety of products offered at low prices
Low costs because
Simplicity. It is relatively easier to deal with wholesalers
Some offer free shipping
Cons:
Higher initial investment. You will need a huge amount of startup cash to invest in wholesale products.
Sometimes there is no individuality. You cannot customize a product to your liking because you are buying in bulk.
3. Liquidators
Also known as asset recovery specialists, liquidators often make large purchases of products from returns, closeouts, overstock, and other unwanted products. They then sell these items for a profit.
Liquidators are an excellent option if you want to buy discounted products that were not able to sell on retail shelves or online but have quality and are in good condition. However, be sure to do your homework on liquidators before you purchase any items from them.
Pros:
Variety of products offered at discounted price points
Discounted prices because of the nature of their business model
Cons:
High risk. Sometimes they won't let you see the products before you buy them.
No customer service. There is a higher risk of the product being defective or unsatisfactory.
4. Manufacturers
With a manufacturer, you will be buying items from the producer directly. They will offer a selection of products, and you can purchase them in bulk. The benefit to this option is that the manufacturer offers personalized assistance for your product needs–whether it's sourcing, order fulfillment, or anything else you need help with.
While they offer great prices, most require huge minimum orders. They also require you to store inventory and take on the burden of handling all the logistics yourself. If you are an established seller, then manufacturers are a great option for you.
Pros:
Customizable products and high-quality goods at lower price points
They offer personalized assistance to sellers with any product needs-whether that be sourcing, order fulfillment, or anything else sellers need help with
Wide range of items from a manufacturer, not just one specific product type, which is usually limited with dropship suppliers or wholesalers
Low price per unit
Cons:
Upfront heavy initial investment. You need enough startup cash to buy a large amount of product upfront to meet minimums orders set by manufacturers (which can be as high as tens of thousands).
The necessity of receiving large orders at once (usually minimum quantities)[/blockquote]
Domestic vs. International Amazon Suppliers: Who Do I Choose?
Choosing between domestic and international suppliers might seem like a daunting task, but it's really not. If you're looking for the lowest prices for your products or are selling high-end items that require customization, then you will want to choose an international supplier.
However, domestic is probably best for you if you sell basic everyday goods at competitive prices with no need to be customized.
Other factors may dictate who to choose between the two types of suppliers. For instance, depending on your location, domestic suppliers will often have better quality products because they are closer and the price of shipping is lower.
Some people think that international suppliers have lower-quality items, so you may want to take caution before placing your order. However, it does not mean they are not worth the investment.
Domestic suppliers are also easier to find than international Amazon Suppliers. Again, this does not mean that international suppliers are less worthy of your consideration.
International suppliers are perfect for customized items you wouldn't find at a local store-especially if you're looking for something unique or different than what people may think about when they hear "Amazon." Also, it is cheaper to import products from such countries as Taiwan, China, and India.
Domestic suppliers are perfect for products that don't need to be customized and have a more competitive price point right off the bat–such as everyday goods, books, or anything else you can think of (as long as it's not high-end). It would be best if you did some due diligence, though, ensuring that the supplier you're considering is in good standing and has quality products.
Things You Should Do Before Placing an Order with an Amazon Supplier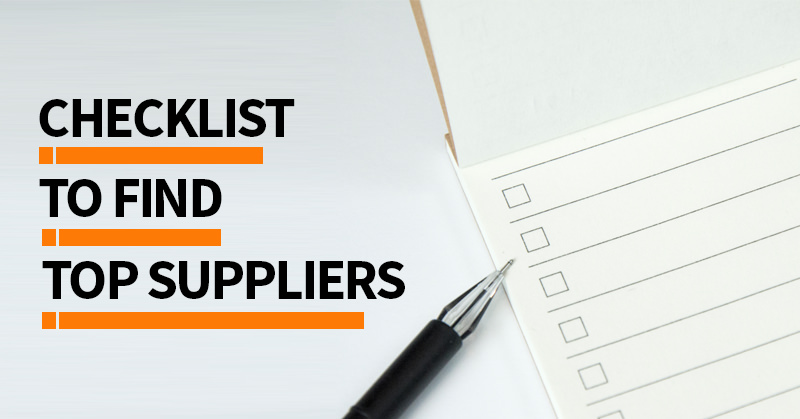 • Research the supplier thoroughly
It should be a no-brainer. It would be best if you made sure that the supplier is reputable and has a high-quality product. When you do your research, find out what others think about them–whether it's on social media or in articles written by other blog authors (be wary of those who are paid for advertising). The best way to figure this out is through reviews from customers with real experience using their services.
• Establish deadlines and expectations
It can be challenging working with overseas manufacturers because there will inevitably be some communication barrier between you as the seller and them as the manufacturer. It may take time for something like a quote or pricelist response due to different work hours etc., which means time will pass before you order with them.
You need to have an idea of the time frame and when they will ship out your product. This way, you can maintain a better timeline for yourself–which means less stress than if everything was last minute or rushed.
• Get a sample
It will tell you the kind of quality you'll be getting before ordering a large quantity of your product. It's also important to know the color, shape, and size (especially customized).
It can seem daunting at first because this often requires an upfront payment–but think about how much money you save in the long run by not having to deal with tons of returns due to quality issues.
• Read reviews of the supplier's products and services
As noted earlier, customer reviews will give you a better idea of the quality and any customer issues with the supplier. If you know other sellers who have worked with them, ask for their opinion on this as well–after all, in business, it's always good to network. Also, reviews will give you a glimpse of the supplier's quality of customer service.
The best reviews will be those that are detailed and provide real experience with the supplier. So, if you're on social media sites like Facebook or Twitter, look for customer feedback there–or even YouTube to see what other people have experienced first-hand.
If it seems too good to be true, then chances are this is not an honest review (the same goes for when they say "This was my worst vendor" and only gave one star).
Some customers may also post pictures of their product in use, which can offer valuable insight into their quality level and design details that weren't mentioned anywhere else.
• Get all details in writing, including price, return policy, etc., before making a purchase
It is extremely important, especially when you are dealing with an overseas supplier. The international market is going by different guidelines than what you might be accustomed to. So, everything should be laid out before any money exchanges hands.
• Check on the availability of a warranty for your product
It is another important factor to consider before you make your purchase. Some suppliers offer a warranty covering manufacturer defects and materials, but it's important to know the terms. Once again, research reviews for these details and ask other sellers their opinion on this type of information.
• Negotiate your price
It is not something that you should be shy or embarrassed about doing. It's your business, and the product is yours, so, in this case, it makes sense to make sure you get what you want before ordering huge amounts of inventory–especially if it doesn't sell well.
The best way to do this with overseas suppliers is through email exchanges. That will help both parties better understand one another even though there may still be a language barrier.
It can also come down to money because some sellers offer price breaks for bulk orders but are unwilling/unable to discount their products when negotiating for smaller quantity purchases–so know what your bottom dollar limit is before starting negotiations. Most importantly, have a price in mind before you start negotiating.
• Determine the shipping method you want to use
There are many different shipping options available to sellers on Amazon. Be sure the supplier agrees to the shipping method that you want to use. If there are any shipping costs, ensure that they are included in your negotiations.
Where to Sell Your Products?
While there are many options for selling your products, I strongly recommend using Amazon.
Amazon has a huge customer base, and they make it easy to get your products on their site. That is especially helpful if you're new to selling online, don't have access to e-commerce software, or want the peace of mind that comes with having Amazon's world-class fulfillment service behind you.
Here are a few reasons why you should consider selling your products on Amazon:
Amazon has the largest customer base in the world.
Selling on Amazon is an easy way to get your products seen by millions of people.
You can reach a wider audience with just one listing on Amazon than you could through traditional marketing channels.
Selling on Amazon means that you don't have to worry about storing and shipping inventory, as it's all handled by them for you.
You'll be able to take advantage of Fulfillment By Amazon (FBA), which offers many benefits, including reduced costs, increased sales velocity, and improved customer satisfaction ratings.
If your product is eligible for Prime membership, customers will enjoy free 2-day shipping or 1-day shipping if they are members of Prime.
Consumers trust Amazon to provide them with quality products.
You can automatically get your product listed in over ten categories without additional work on your part 6. Customers will find your products through search engine optimization (SEO), as well as sponsored ads that appear on amazon's homepage
FAQs
1. What is Amazon supplier sourcing?
It is the process of identifying, contacting, and negotiating terms with potential suppliers. As discussed earlier, you need to ensure the supplier can provide what you are looking for and warranty their products. Refer to previous parts of this article for more information on how to find a supplier.
2. Is there an approved list of Amazon suppliers?
Unfortunately, there is no list of suppliers that are approved by Amazon. However, you should find them through online forums and by researching reviews from other professionals in the field. The tips I have provided in this article should also help you in this process.
3. How do I find wholesale suppliers on Amazon?
Find the product you want to buy wholesale from Amazon. Select "buy now" and then scroll down to find the seller's profile. Click on their name, which will bring up a list of all items they are selling. If they have an email address listed, contact them with your order request and ask if they can sell wholesale. Contact other sellers who might help you out – there could be someone else who sells similar products or those who offer discounts if you purchase more than one item.
Use Google Shopping search engine (or another website) when looking for suppliers outside of Amazon; this way, you can compare prices across different websites or stores before deciding on where to buy your goods from. Trade shows are also a great place to find wholesale Amazon suppliers, so I recommend checking that out as well.
5. Where does Amazon get its products?
Most of the products sold on Amazon come from small businesses, sellers, suppliers, manufacturers, and distributors.
6. How do I contact a supplier on Amazon?
Find the supplier you want to contact on Amazon. Click "contact seller" or "contact customer service." Enter your email address, a message, and any other relevant information. Check for a response from the seller within 48 hours. If there is no response, contact Amazon's customer service by clicking "help" in the upper-right corner of the website.
Provide your order number and explain what happened with your purchase so they can help you find your product faster. Contacting Amazon directly will get you an answer much more quickly than contacting the individual company through their website or phone number. It gets routed to a central point where someone who knows about this problem can fix it for everyone at once.
7. Who are Amazon's biggest suppliers?
Amazon's biggest suppliers include Procter & Gamble, Nestle, Unilever, and Kimberly-Clark. Optoelectronics, Air Transport Services Group, and GoPro Inc. are also among the top 100.
8. How do I choose the best supplier on Amazon?
Think about what you're looking for. Do you have a specific product in mind, or are you just browsing and want to see what catches your eye? Read reviews from other customers who have purchased the same product. It will give you a good idea of what to expect.
Consider the shipping time, return policy, and potential cost of any taxes or duties. Also, look at the seller's feedback rating and note how many items they've sold in total. It is important because a seller with a high number of transactions is more likely to be reliable and trustworthy.
Check out their business profile on Amazon to see if anything important about them might affect your purchase decision (i.e., whether they sell new products only). Make sure to read all terms before buying. You don't want any surprises when it arrives on your doorstep.
9. What is Amazon's sourcing strategy?
Amazon's sourcing strategy is to purchase products from various wholesalers and suppliers to provide customers with the widest selection possible. Amazon offers many items that you cannot find anywhere else on the internet. They can do this because they source these products directly from manufacturers or acquire exclusive rights for certain goods.
Conclusion
Choosing the right Amazon supplier can be a daunting challenge. However, by following the steps outlined in this article and researching before purchasing, you can easily find what you're looking for. If you have any questions, feel free to contact me.
You can also read my other blog about Best Product to Sell on Amazon FBA. So you have more ideas for what products you want to sell. Do you still need more guidance? Or are you ready to start Amazon FBA's private label business? Perhaps you already have one. Do you want to scale your business?
You can join Amazon FBA Mastery. It will teach you step-by-step how to start Amazon FBA private label business from A to Z and answer any questions you have regarding Amazon business in general. Most importantly, it will help you build your Amazon business from the beginning until you have successfully built your business.
"When problems arise, don't get furious. Get curious, find solutions."