This blog will discuss the Limited Liability Company (LLC) in detail and look into the important factors to set up an LLC for Amazon FBA. Also, you will find out why creating an LLC for your Amazon FBA business is very important and give you so many benefits.
Amazon has been a very trustworthy marketplace for a lot of years. It has created the biggest online platform for retail services, provides people worldwide to do business, employed millions of people, and made it a common platform for sellers, merchants, consumers, Affiliate Marketers, and others. Everything has started with this and is continuing and progressing. It increases the creative passage for many people to get them inspired and start their income source.
Amazon gives people the opportunity and freedom of making money independently, which is the most common factor. For selling via Amazon, all you have to do is choose the right product and have basic knowledge about business strategies, search engine optimization, keyword search, digital marketing, sales logistic, etc.
Disclaimer: This article is completely based on experiences and encounters with various circumstances relevant to Amazon's business. I am not a legal practitioner and, therefore, not allowed to give any legal advice. However, this article completely overviews certain aspects of Amazon's business concerning legal structures and taxes. Do not apply without any recommendation or private consultation from a legal advisor.
What is Business Structure?
The business structure mostly refers to the company's legal status that runs within the market. It contains solutions to tax liabilities, legal documentation, geographical setup, finance, and other legal matters. A proper business structure determines all the professional and personal liability. Selling on Amazon FBA might be an amazing way of escalating your business, but it contains few serious risks regarding product liability and taxes.
There are different types of Business Structures from which you have to choose:
Sole Proprietorship
Limited Liability Company (LLC)
Corporations
S Corporations
Partnerships
Every business always requires a fine business structure to maintain the legal side of the seller. To protect your business and your other important assets related to your business, get success by giving out the best quality product compared to your other competitors, managing the business finance, and other legal affairs. The most recommended business structure for handling all these is an LLC.
Creating an LLC for Amazon FBA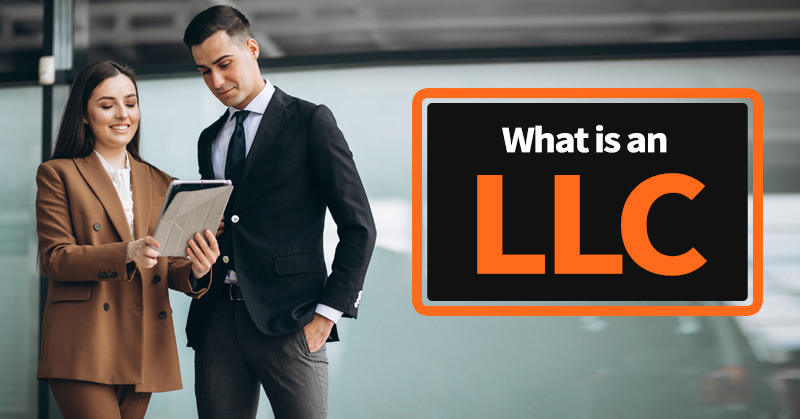 Before I explain why creating an LLC is best for Amazon's FBA business, you need to understand what LLC is, how it works, and its recommended selection for your Amazon Business.
Limited Liability Company
As the name of the company indicated, it is business structure limitations of shareholders liability.
The company's liabilities may depend on the shareholders as per their contributions and engagement during a specific period.
The business organization's name is assumed to be the services you give and end with the suffix LLC.
In this business structure's type, an Article of the organization is filled for the selection of the directors along with the distribution of the shares.
LLC also needs an operating agreement that is a documental record of a person who holds what part of the shares and how much he has contributed. It also assigns the taxes for each of the shares' official members and demands a tax registration certificate from the concerned authorities.
Although there is no personalized meeting held every time a change is needed in a business plan, it is commonly agreed on the primary terms by the holders.
This generation is required for medium to small-scale operational businesses.
Creating an LLC is very easy to apply, and they are cost-effective for Amazon FBA business. That's why it is mostly preferred by most of Amazon's sellers because it perfectly fits the small scale to medium scale businesses. It also takes the major advantages of being established and large-scale businesses and corporations. But strike out the strict and expensive rules, regulations, and legal obedience is needed with the other alternative business structures.
Benefits of Creating an LLC for Amazon FBA business
Here are some of the benefits of forming or creating an LLC for your Amazon FBA business.
Primary Benefits
If you are operating your procedure from America or outside of the US, you have to choose a legal entity, and LLC provides you with that.
It keeps your personal information separate from that of a business one. It may equal having a different approach altogether for your business.
LLC protects your assets.
The business creditors will not charge you the money apart from the credits mentioned on your LLC.
For working with wholesalers, freight forwarders, having an LLC is very beneficial.
Once you have set up an LLC, you can certainly apply for EIN online by going on the IRS's website for free. An EIN is an Employer Identification Number of nine digits. This number works as an identification code assigned to a business entity for being easily tracked down by the IRS. Moreover, this code is also mandatory for the opening up of your Amazon Seller Central Account.
For keeping things organized and hassle-free, it is advisable to open a bank account under your business name. You can also pour some personal capital into that business's account for funding your business and managing all the transactions through it. When you receive your income from Amazon, it would directly go to this bank account and manage the transaction very well.
Secondary Benefits
You can register your business account under the LLC you have applied for.
Every little thing that is concerned with your business is being held under the LLC. Your business bank account, brand's websites, Amazon seller account, domain names, e-commerce website, etc., should be registered under the LLC.
The liabilities or debts of the company are not weighed upon the owner of the LLC. All of the shareholders are responsible to the same extent according to the contributions in the business made by them. And this may put down a lot of burden from your head being an owner.
If you plan to run your business all alone, you can also apply for the single-person LLC. But in case it involves multiple co-owners, you have to apply for an S corp in consultation with the IRS.
For doing online business forums, you can set up anywhere in the United States, but you need to obey the instructions laid by the State's government for a physical business.
You will not be taxed twice by using LLC, as larger corporations have to pay tax on their profits, and then again, they pay as individuals when assigned with stock dividends. Business with LLC is safe from these types of double taxation.
Setting up LLC for your Amazon Business
Here we will discuss some of the main points for setting up an LLC for your Amazon business.
Decide a Name for your Business LLC: First of all, you have to decide on a name for your Amazon Business. Your name must be unique and different that has not already been in use in the marketplace. It might require a lot of research from you, and then your LLC will be named after your business only. You may need to conduct geographical and state-based research regarding your rove name, and then you can add the suffix LLC to it, such as Copper strips LLC.
Giving Valid Address: Each business has an official and valid address that is the major operating center. You have a residential business where your home is the official address, and you can run it from different locations. If you are operating from several sites, then the headquarter is the official address of your business. You have to mention this physical official address on your LLC.
LLC Shareholders: Although LLC has a limitation on the number of shareholders of a business maximum of 20. Each business member having a share in the business has to mention his name and address in the LLC. Moreover, most of the terms and conditions of States need this for operational purposes.
Purpose of your LLC: The motive of your brand should be reflected within the LLC. As in the future, you may want to expand or increase the growth of your business or company. So, many states impose this as mandatory for having an LLC.
Registration of an Agent: The registered agent is usually the owner or the managing director of the business who may receive official legal and tax correspondence and fill your Amazon Seller business documents.
Ongoing Responsibilities for an LLC
Once you have formed your LLC, you will have some ongoing responsibilities that you have to carry out. These responsibilities may include:
Filing an annual report with the state secretary of your state.
Reporting your earnings (earned or maybe lost) by the Amazon Seller LLC on your tax return. Every member of the LLC has to do this.
Pay an annual fee, which may vary by a different state.
Giving business reports as required to other LLC members. ( it is just a best practice, not a legal requirement)
Some Additional tips and tricks related to LLC
Before you set up LLC for your Amazon FBA, here are some pro tips you should know for your benefit.
If you are doing business and selling on Amazon, then you can certainly apply for an LLC. Some businesses are limited to conduct an LLC because there are some restrictions from the states. It may depend on the terms and conditions relevant to your business's operation in some particular state.
Ensure that you form an LLC in a business-friendly state as an Amazon seller will not be limited to some geographical area. But if you are not an Amazon seller, you may conduct your LLC from your residential state. And if you are operating your business from some other states as a non-Amazon seller, you can also avail of the facility of Foreign LLC. You may take legal consultations from your lawyer if needed to have a better insight.
If you are too serious about your Amazon business, then surely form an LLC to save your valuable assets. In the future, when you are going to expand it, it will be fruitful to safeguard the identity of your brand and make sure the quality of your business. So, it is better to be prepared for it from now.
Certainly, file a yearly report with the respective secretary of the State.
It is better to mention your profits and losses on your tax return on your Amazon seller LLC.
You have to update yourself with the rules and regulations, registration facilities, insurance of Amazon, along with other legal and valid areas for the successful growth of your business.
Managing your Amazon Sellers Account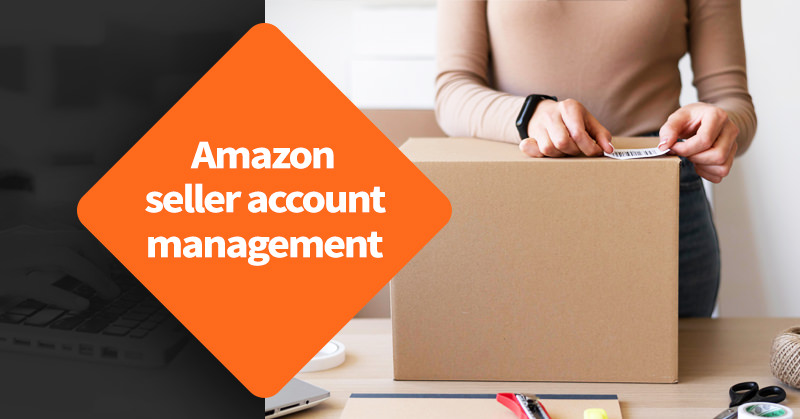 After creating an LLC for your Amazon FBA business, you have some other back-office tasks that you have to do while managing your Amazon Seller account. These are:
Stay compliant with sales tax and other tax tips.
The rules and regulations of the Amazon marketplace
Managing payout schedule of Amazon
Basics of Seller insurance of Amazon
Preventing your Account from Amazon's suspension.
Conclusion
Creating an LLC for your Amazon FBA business is the best recommendation from my experience. Although you can start the business with your name or sole proprietor, it would be a hassle to change it down the road. You may set up or form the LLC from you start the business.
I will encourage all the entrepreneurs and Amazon sellers to discuss with your lawyers if LLC is right for you or not. It would be best to consider many factors while selecting a legal structure, and it is quite crucial to be as informed as you can. If you want to get more information about business structures and fundamentals, click on the link Business with Amazon FBA: Beginners guide to legal structure and taxes.
After understanding the business structure and Amazon FBA, get started with your online business on Amazon. If you are a beginner and want to earn some potential income, join the Amazon FBA Mastery and sky-rocket your skills and earnings. They will help you If you have questions or you need help during your learning. Most importantly, it will help you to build your Amazon FBA online business successfully.
"If you are not willing to risk the usual, you have to settle for ordinary." – Jim Rohn.