Welcome. If you're here reading this, then it means you've already entered the complex and competitive world of digital sales marketing and funnel building. Or maybe you're a product or service provider looking for more information on the best funnel builders. If so, you're in the right place.
Funnel builders are the software or program to build and create sales process pages for your online business. The sales pages could get more leads, sales, phone calls, appointments, sign up, etc. A few names know of these sales process pages: conversion-funnels, sales-funnels, marketing-funnels, and the list could go on and on.
They all have one thing in common. Sales Funnel is designed to get your customers from point A to B to get your business's sales, leads, or customers. Moreover, sales funnels are a great way of converting interested parties or researching customers into paying customers. The best funnel builders also have great insights into their targeted audience.
What Is Sales Funnel Builders?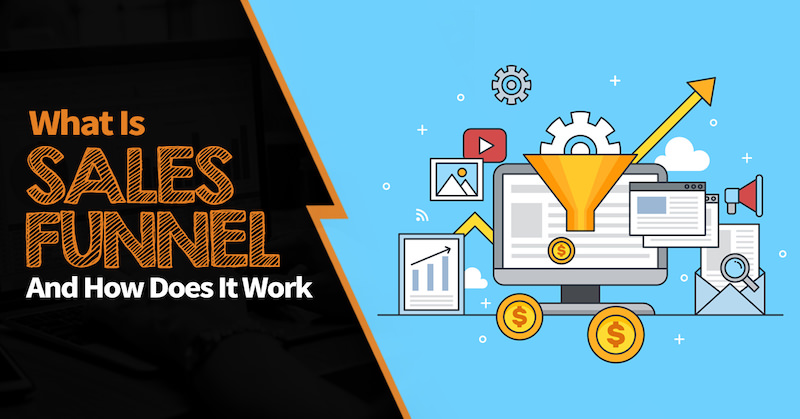 Sales funnel is a marketing technique/strategy designed to attract interested buyers (people researching or checking out targeted services or products) and guide them through to your sales page. Also, you can show them why or how they need what you have and show your audience the problem they are having now, and what you're offering will solve it for them.
More importantly, you show them the need for your service or product and how it will improve their lives or a part of it. Now your customer can see its need and invest their time and money in your product or services. Furthermore, funnel building is designed to help your customer by informing them of a need or lack in their lives or situations and providing them a solution only your business can offer. Then land the sale and keep up with your customers afterward with the follow-up. By offering incentives to spread the word or by offering a simple "thank you."
Why We Need Funnel Builders?
Funnel builders are one of the most important aspects of a digital marketing campaign. Funnels are a series of pages that lead visitors to take the desired action. These actions could be signing up for a newsletter, purchasing, or any other desired outcome.
Typically, there are many steps in a funnel, and each step should lead to the next one seamlessly. This is what makes a good funnel builder so important: they know how to design a conversion-focused marketing strategy that will result in long-term success for their clients.
The best funnel builders correctly tailor your product or service to the right people who would be interested in using your services or products. They can improve your business's sales by huge margins and attract customers to you from far and wide. Additionally, some of the best sales funnel builders can make small business owners millions. Funnel builders can do this, but they are not cheap.
Sales Funnel Builders Example
I'll give you the simple funnel building, but just know that it can be a little more involved than this, depending on your products or services.
Create a landing page
Present a front-end offer (to get your free ebook, put your email, and I'll send it to you.) (Click Here to try for free!)
Give an up-sell offer on the back-end (Once they have the free e-book and you got the email, let them know what else they could have)
Offer a downsize option or discount – (For a limited time only this much $) or (get this amount for cheaper) (So much % off your first order)
Keep it going (Like this? See what else we have available) or (Coming soon). Continue to send offers at special rates for special customers.
How Much Does It Cost To Build A Sales Funnel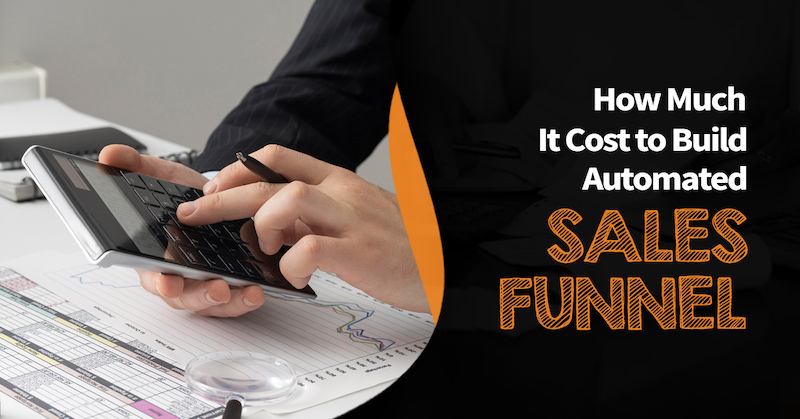 Anywhere from $30 to $100 a month done on your own and from $2,000 to $50,000 easy, to have one built just for you. You could also possibly buy into a pre-existing automated sales funnel system that has already been set up in your field or niche (Not recommended)
Buying into pre-existing automated sales funnels means these particular people have already been bombed by advertisements and offers in their email. It makes you and your business one of many. So you'd have to be better than most to stand out of the crowd or worse if it tricks your customer into looking. Like saying YOU Won! and other underhanded sales tactics that are frowned upon.
Before you spit out your coffee, let me remind you that every sales funnel is tailored to attract already interested parties to your website or sales page and to land you hundreds of customers that you normally wouldn't have been able to attract otherwise. 
Sales Funnel Builders Stages
Here you will find out what builds a funnel system and the available options at different prices. Also, there can be anywhere from 4-7 stages in a funnel build, ranging from the simple to the complex.
A. Simple Sales Funnel Building Stages
What Is Simple Funnel Building?
Simple but better for most. Simple funnel building only advertises your one or two main products to a select group of targeted niche groups. (Like targeting parents and teacher groups if you are selling an educational toy type of product.) Making the process basic and easy for both you and your customer. Simple can be very effective in both business and for the new customer who's buying.
Simple Four Stages Sales Funnel:
Awareness
Interest
Decision
Action
Here's an outline of what stages in a funnel are all about and why they are valuable to your business and customers alike.
Awareness: You need to make customers aware of what you're offering and why.
At the top of every funnel, build Awareness is the most important part. Sometimes your customer may not always be aware they need something until you show it to them and tell them why they need it. A customer can't show interest unless they know what's available.
For example, handheld UV lighting systems can kill germs instead of using harsh hand sanitizer products. (Not good for people suffering from eczema.)
If your product or service saves your customer time, money, or energy, your product will sell great. You just have to find the right people who would benefit from what you're offering. After that, finding interested customers depending on what you are selling can be easy.
Hopefully, when you started your business or services, you already knew what type of customers would be interested in your product or services.
To make others aware helps to make them curious. Here is the example:
"Tired of Harsh chemicals and dry hands from using hand sanitizer? You don't have to use it anymore! Click here to find out more and get 15% off your first order, so you never have to suffer from harsh chemicals or dry skin from hand sanitizer again!"
Now, your customer is aware. They are curious, so they click on the link that should lead them to your landing page. Ready to hear what you have to say.
Interest: Okay, what's this all about?
Your customer knows you're there and wants to hear more before buying. Now, what?
Firstly, they should be on your landing page. The landing page should let them know how great their lives will be with your product and what problems you're solving for them. Give your customer options (Like the size of units or free samples) and be thorough. Inform, but don't overwhelm.
People with skin conditions already know hand sanitizer hurts them. So tell them why it does in a way that you don't have to be a scientist to understand. Then explain why yours is different and why their lives will be better with your product. They need to know there is a better option out there and how to get it. So show and tell. Don't forget to brag!
Decision: The customer should always have a choice.
The choice to choose different versions of your product or service.
The choice to try it out for a short while before they buy.
Different sizes, amounts, colors, etc.
To buy this and then get that for free for buying.
The choice of whether they can afford to live with or without your product or services.
The choice to buy at a discounted price or not.
To decide whether to buy now or make payments later.
To decide whether your product or service is better than somebody else's.
… & So much more
There are many different ways to offer your customer choices and still make the sale.
Action: Buy now, and you get this plus that free! – Bottom of the funnel is the sale and follow-up.
It's better to have something and not need it than to need something and not have it. Most customers understand that at some level. So, give them a call to action. Try something like "Save even more if you order before the first of next month, or get an extra percent off. Reserve yours today!"
Payday for customers could be anywhere from three days to a week or two weeks away. So be realistic. Sales get lost being too pushy. Reserve one for yourself today! – Is almost better than the actual sale because now you have a promise to buy and the option to continue marketing other products and services.
B. Complex Sales Funnel Building Stages
What Is Complex Funnel Building?
Complex funnel building is hard targeted marketing to a broad range of people for webinars, memberships, and sales pages. They are meant to streamline the process for the customer. Say, for example, you're selling freeze-dried food for survival gear and doomsday preppers. Your target niche should be those groups of people, right?
Not necessarily. You want all people really, don't you? So you market to off-grid markets, Solar markets, RVing markets, Single-family home markets, Gardening markets, Mushroom foragers, and many more. Each approach and invitation is different for each targeted group. Every landing page is different and altered to that particular group or niche.
Complex Seven Stages Sales Funnel:
Awareness
Interest
Decision
Evaluation
Commitment/Purchase
Follow-up
Spread The Word / Invites & Incentives
Complex Funnel Building should be left to the professionals if you're not tech-savvy and know the ins and outs of marketing website building like the back of your hand. It's better to stick to simple funnel building instead until you have better resources and bigger revenue to go big. Every serious business that sells products or services has a website for customers to go to. A brand or logo is important as well once you start to sell.
If you are not the type of business person who can whip up a landing page that converts customers in a few minutes, it's best to hire out for more complex funnel-building projects. Just know that having a funnel system is important for sales and getting new customers. Some funnel builders can ask for royalties as well, instead of cash upfront. Watch out, or you could end up with a silent partner.
Best Sales Funnel Builders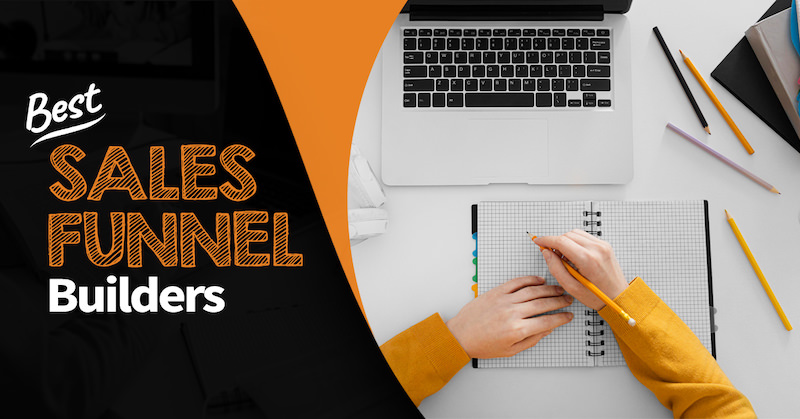 As your business begins and gathers customers as it grows, creating a great funnel is necessary. To do that, you will need to get one of the best sales funnel builders that I mention below. The amount of money you can save by researching and putting the time and effort needed into your funnel is astronomical. Many businesses have started this way and learned by trial and error as they went.
If this is the path that makes the most economic sense to you at the moment, at least until you grow more income, then here are a few best sales funnel software choices to help simplify the process. They can help you reach bigger audiences rather than using your own business emailing system and spend hours writing individual names and email addresses into each assigned area.
Here are the Best Sales Funnel Builders, in my opinion:
This company's name says it all. ClickFunnels is known as an excellent funnel builder and specializes in getting you leads or new customers. They have the tips and tricks most people could only dream about. Results are what they are known for in the business world. ClickFunnels knows all of the ways to draw people in and get you the sales you're looking for on a grand scale. With rave reviews, this company was one of the first and has only grown in popularity since. You could say they helped write the book on the best funnel builders. This funnel builder includes:
Structured packages for a multitude of budgets.
Cater to large and small businesses.
Have streamlined the funnel process for customers
Offer both simple and complex funnel builds
Their work revolves around what your business is trying to do.
Get Response is definitely a close second. Not as comprehensive or extensive, but definitely one of the better ones out there. This company has a plan and a course of action for different packages based on what you're trying to do.
Emails
Marketing
Creator
Auto-Responders
Analytics
Management
Funnels
Marketing Automation
Pop-up Forms
Webinar
Paid Ads – Social Media and Search Engine Results Page (SERP)
Web Push Notifications
There's so much available here. And if you're a person-to-person kind of business dealer, then this place is for you. Personalized or basic, the choice is up to you and what your business goals may be. Get Response is one of the best funnel builders there are.
Kartra has created an app or resource to make it easier and more simplified. Never before has owning an online business or affiliate marketing business been so easy. The price is thousands less than what you would normally spend for a funnel builder because Kartra lets you create your own and helps you keep track of it. Kartra also offers analytics for feedback to know which ads are working and which ones aren't. It's a great tool to have in any affiliate marketing business's arsenal. Kartra offers so much more for today's business at a fraction of the cost.
Here's just a fraction of what Kartra can offer you and your business :
Checkouts – Let's customers check out and keeps track of your sales and inventory.
Pages – Build a good professional website or landing page easy for your product and customers.
Leads – Helps you find and generate targeted customers.
Funnels and Campaigns – Start an entire campaign! Build a funnel people will be jealous of.
Mail – Mail hundreds of e-mails out to interested parties that personalize each one with the touch of a button.
Memberships – Let Kartra enlist and keep track of your memberships and fees.
Video – Video marketing and/or educational how-to videos are a snap and look professional quality. It's a great tool here.
Helpdesk – Customers have questions, and you don't have the time? Let Kartra handle billing and shipping concerns.
And an incredible amount of thought and effort went into this company and simplified everything business-related at the touch of a button and built just for users like you and me, who want business independence at a professional level without all the technical difficulties. Kartra is a one-stop-shop on this list of funnel builders and software.
The motto here is "Turn clicks into customers!" It's no surprise they make the top 5 on the list. It is a great company and a better price if you're low on time and budget but wants big results. LeadPages is very thorough with its approach and tactics. Connecting you with quality leads at an exceptional value.
CartFlows is one of those up-and-coming stars in this list of great funnel builders. You cannot have a complete list of funnel builders without them in the top 5. Get more leads. Increase conversions and maximize profits.
Launch, connect, and optimize is what Landingi is all about. A great way to go for your business and great funnel builders with know-how. Just like the previous two companies listed, this company offers personalized care packages at reasonable prices. They take a more direct and personal approach to finding lasting and loyal customers for whatever your business needs may be.
An intuitive company that always seems to know before you ask what you need offering a price package that smaller businesses can appreciate. Easy access and a great funnel builder that is worth the try. True to their word, optimizing is what you get and with a good amount of leads too. The All-In-One platform is a great choice if you're working solely with Word press. Otherwise, they would have made the number 6 spot.
Best Funnel Builders For Affiliate Marketing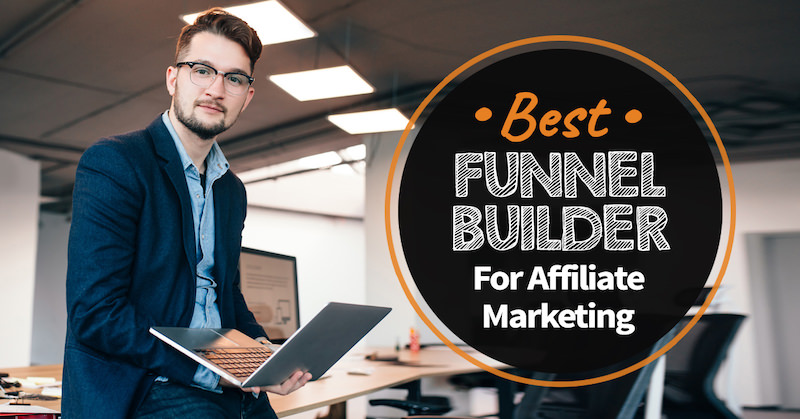 Now we're talking about the big leagues. Some of the very best systems are already set up and available for individuals or businesses to just add in what you're promoting or selling and to who you're directing it at. Here are the best funnel builders for Affiliate Marketing:
The features are more than the price and more valuable to the start-up business person who is just starting. ClickFunnels aren't the cheapest rates (especially compared to free), but they know how to build an amazing funnel using proven techniques that have won many customers over to businesses. They are highly regarded for their insights when building yours through them, and that's why they make the top list here and now.
They offer a 14-day free trial to test them out, and if you're going to go the paid route, they're not a bad choice either. Clickfunnels starter plan is a really good deal for the price.
Click funnels starter price is: $97 a month, but it comes with much more.
20 Funnels
Host 100 pages
20,0000 visitors
Unlimited Contacts
3 Custom Domains
A/B Split Testing
Opt-In Funnels
Advanced Funnels like Webinars, Memberships, and Sales
Order Pages
& Down Sell Pages
This tool is amazing and easy to use. It starts at just $49 a month for up to 1,000 people to $99 for 10,000 people.
The basic package is available right now anyway. It does have higher packages available for medium businesses and large corporations as well. No job is too big or too small. Fast, friendly service, and the great know-how they share, help make them one of the top five out there.
Prices range from $79 for 2,500 people per month to $99 for 15,000 people per month. As you grow, there is much more you can use and do to build your company faster.
They also include:
A generous bandwidth deal.
Sell up to 20 products.
Host up to 100 pages.
Includes two membership sites and
1 Custom-made domain.
Best Free Funnel Builders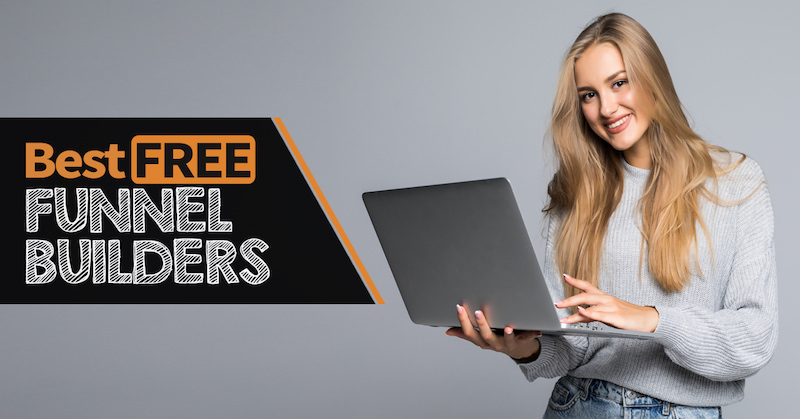 Here are a few of the best free funnel builders that you can utilize. But bear in mind that free funnel builders have limited features. Of course, you can always upgrade to the paid plan to get most of the features.
One of the free funnel builders. It is the perfect low start-up cost for the absolute beginner. MailChimp is both affordable and easy to use. You won't find it on too many lists right now unless they're for beginners.
It is a stepping stone software to use just until your business reaches about two thousand clients or customers, and then the price is better paid by getting better software equipped to grow with you but still a great user-friendly software to begin with.
You can have it free up to $299 a month depending on your needs, and some price packages are just $10 a month. Pick and choose at your discretion.
For other free funnel builders, Sendinblue is absolutely free and a great alternative to MailChimp. $0 per month forever, and you can have up to 9000 emails per month with unlimited contacts. Check them out if money is a struggle and most of it is in your quality product or service. This one is as low as it gets and offers more in some paid versions.
Why Sales Funnel Builders Are Very Important?
With so many great funnel builders out there, it was hard to come up with a list of the best of the best. I picked the companies based on price and the services they offered. The more you can get for your money, the faster your business can grow and flourish. Also, the less time to build up until you have your funnel of customer know-how.
It should be the goal of all growing companies and businesses. The more you have, then the less you have to hire out or pay for. It's just good for business. Always learning and growing while trying different avenues to see what works and doesn't for your particular product or service.
No two companies are alike, so the chances are they will not need the same things or grow in the same way. It's all about knowing and anticipating your targeted customers and their behaviors. That's what you need for the best results possible. All of these companies on the list know these insights that take years to understand and apply.
You can learn from just hiring one and seeing how things are done. That could mean the difference between growth and failure when dealing with a funnel builder. They aren't easy to build for new business owners, but they are surely worth it in the long run.
Conclusion
Just like the best funnel-building companies, they all had to start somewhere too. We all do. Not all had the advantages of the information highway that we do today either. There is absolutely nothing you can't learn somewhere on the internet first and then apply that knowledge to real-life and practice in today's world.
Reading this article is one of the first steps in a long journey but well worth it to make your business dreams come true. I hope this article gives you so much information before choosing funnel builder software you will get.
Read my other blog, How to make money with Affiliate Marketing. If you are ready to start your online business with Affiliate Marketing or are already in it and still figuring it out, you can join the One Funnel Away Challenge. You can learn how to use the different types of affiliate marketing appropriately to get outstanding results. Most importantly, it will help you to build an online business that generates income through affiliate marketing.
"Life is like riding a bicycle. You have to keep moving forward if you want to stay balanced." – Albert Einstein.