Now is the year of growth and expansion in the digital world. Many digital marketing experts have said that with the effects of 2020, traffic and conversion for online business will gradually increase, as most people know are more on the screen now more than ever. As a marketer, you will need to find where they are hanging out. This article will show where to find the best free and paid traffic source for affiliate marketing.
The most outstanding challenge marketers face today is the generation of sustainable traffic and leads. Surveys indicated that almost 60% of marketers are stuck in the same loop. In an online economy that thrives on traffic and leads, marketing professionals have chosen affiliate marketing. The choice of traffic sources for affiliate marketing and promotion plays a critical role in its success.
Traffic leads to better conversions, which eventually generate enough profits to keep you steady. But when the traffic fails to engage the target audience on affiliate products, the effort would waste. Here is where targeting the right audience becomes vital for your marketing efforts.
You should understand the three pillars of affiliate marketing. They are the combination of reasonable offers, best traffic sources, and reliable performance trackers that ensure your campaigns' success. It would be best if you balanced them when you decide to get offers on affiliate platforms. Once you have an offer that compels the audience and can also be tracked, you can directly get to the main avenue for traffic generation.
Watch my video about the 7 Best Traffic Source For Affiliate Marketing below:
What Is Traffic Source?
When discussing traffic sources for affiliate marketing, we believe that explaining traffic sources will help beginners doing their initial research about the subject. Essentially, a traffic source is the first gateway that brings visitors to your site. For those reading this blog, we can call you traffic or visitor or audience, and depending on which site you come to this website and read this blog, that would be the traffic source.
There are multiple ways of bringing visitors to the site, but affiliate marketing revolves around paying for traffic prepared to convert. It is an efficient, quick, and genuine way of getting things done. Affiliate marketing involves paid efforts that connect advertisers with publishers to form effective collaborations. Experienced affiliate marketers tend to judge the quality of the source by assessing the base characteristics. Those new to the subject look for the best push traffic sources for convenience.
Why does traffic source matter in affiliate marketing?
To accomplish a successful affiliate marketing campaign's goals, you need to have traffic to your site. This goal cannot be achieved by only listing down the best traffic sources for affiliate marketing. Instead, it would help if you started generating targeted traffic through an omnichannel approach to boost traffic from the sources that matter.
It means that you must choose something all-encompassing to focus on targeting the audience. Free traffic sources for affiliate marketing may be available in abundance, but the question is, are they truly worth the effort? Here is a list of the seven best free and paid traffic sources for affiliate marketing:
Best Paid Traffic Source For Affiliate Marketing
One of the most effective ways to get traffic is paid traffic source or PPC for affiliate marketing. What does PPC mean? PPC means Pay Per Click, you pay for certain keywords, and your ad or website will show on the first page. For any visitor who clicks on your advertisement, you will be charged a certain amount. This charge is determined by how competing advertisers use the same keywords as you bid for or how much competition there is in total. The more competitors bid on the same keywords, the more expensive it is.
The pay-per-click is fiercely competitive in the race of search results and traffic. The marketer receives revenue from the visitors' actions, such as leads, impressions, and clicks. You can do PPC all on different platforms such as Facebook, Instagram, Tik Tok, etc. Those are PPC in social media, but in this case, I am talking about the best-paid traffic source or PPC from search engines such as:
1. Google Ad
Google is the biggest search engine in the world. It's dominating 90% of all searches from people around the world. It's also a great traffic source for any niche or business product – it offers you high-quality traffic in return. The best thing is to target your traffic by location, gender, age, interest, etc., when you do a google ad. Make sure you make a compelling ad campaign, with the most important aspect being persuasive copywriting and good design.
The key here is to choose less competition of keywords. That means you need to do keyword research to find the most keywords people are searching for, but fewer people pay or bid for that keywords to advertise. You can do this in Google Keyword Planner, but a little bit complicated. If you like to do it the easier way, the tool I recommend the most that you can use is KWFinder.
2. Youtube Ad
Youtube is the second largest search engine in the world, and Google also owns it. To run Youtube ads can be very effective where you can easily engage your target audience and compel them to take the desired actions. That means the traffic or audience is hot and ready to purchase the product that you promote.
It is also the same as Google Ad. You will need to do keyword research. You can do this also from Google Keyword Planner, but the tool I use to do Youtube keyword research is Keywordtool.io. On top of that, you will need to create video content for your ad because youtube is a video platform. The video does not have to be human or yourself in the video. You can do graphic videos, cartoons, even just writing, but in the form of video. If you don't know to create a video, you can outsource it. You can pay someone in Fiverr to create the video for you.
Best Social Media Traffic Source For Affiliate Marketing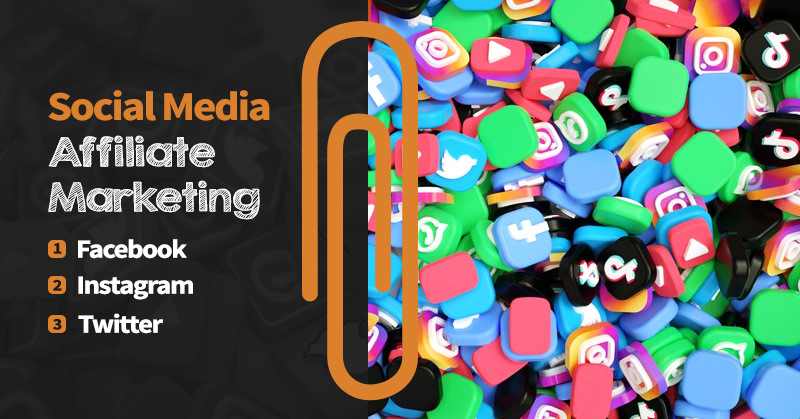 Social media is the quickest yet most straightforward tool to begin your affiliate traffic generation. Social media affiliate marketing is all about forming partnerships with external parties to promote a product. The goal is to ensure that your affiliate traffic adds value to the client instead of simply increasing impressions and views.
You must engage the audience to build authority over them. It may involve a diverse approach towards attention, entertainment, and promotion. Ensure that your content strategy for social media covers sufficient ground to generate a desirable number of clicks and conversions. A smart content strategy will allow you to grow within a short period. Just don't get carried away with one type of content because it is working for now.
Repetition will disinterest your audience and leave them feeling bored. It will further push your audience towards alternative social media outlets with similar content that is more engaging. There is a very delicate balance between maintaining your brand tone and blatantly reproducing the same content again and again. The best social media traffic sources for affiliate marketing include:
1. Facebook
An all-inclusive platform that entertains almost every niche you may come across about affiliate marketing. Suppose you already have good traffic on your blog or a good number of regular visitors on your Podcast or YouTube channel. In that case, you can use Facebook as a community-building platform. Measure the popularity and reach of your actions to find out what works best with your intended audience.
If you prioritize relevance in your content, then you can quickly boost traffic and conversions organically. But if you would like to go the paid route, then Facebook affiliate link ads are another option. The best way to get free traffic from Facebook is to create your niche group around the product you promote or join other groups in the same niche.
2. Instagram
A top-rated picture-sharing app that is used to build a swipe-up audience for some quick responses. Please take a minute to imagine the number of times you have seen your favorite influencers add an affiliate link in their stories about the outfit they are wearing or a lifestyle item lying in their background.
When social media influencers add a discount code for their following and immediately ask you to check out the stocks for their 'favorite' things, you know what's happening there! Remember that you can only use the swipe-up CTA with influencers with an audience above ten thousand followers!
3. Twitter
A platform where people tweet and allow you to send and receive a short post. The trends for these are more popular than on all other platforms. Twitter is pretty popular for all affiliates to get traffic, mostly to promote businesses. It would help build a strong community with your followers to ensure that your audience believes the views and words you share on your profile.
The public and private lists on Twitter are an exciting way of finding out more about your follower's consumption patterns. Keep a close eye on the keywords that perform well, and that is all you need to know when you develop an affiliate marketing strategy for Twitter.
Best Free Traffic Source For Affiliate Marketing
When we talk about the best free traffic source for affiliate marketing, there is nothing best other than SEO (Search Engine Optimization) or organic traffic. Many experts on different platforms have been sharing tips that helped them earn millions of dollars through affiliate marketing in their sleep. But those who have genuinely experienced the journey would say that it takes time, a lot more than you would like to admit right now.
SEO is a process and not an event. It is the bread and butter of every marketer in affiliate marketing and the digital era of the internet. When Google is the master of the universe of recommendations, answers, and addresses, you cannot ignore SEO for your business or affiliate marketing content to be found by the search engine.
The truth about affiliate marketing is simple; you need to direct your efforts in the direction where they matter. SEO is amongst the best free traffic sources for affiliate marketing because the results are organic and far more approachable than those squeezed from other platforms. SEO helps a website and store boost its rank on search engine results, better known as SERPS.
Here is the essence of SEO affiliate marketing. The higher you rank, the better your chances to get clicks and conversions. So, you need to make your best effort to create the best content. You can create content and get free organic traffic if your content is SEO optimized. If you want to get the best free traffic, the content can be in the source of:
1. Blog Post
I am a blogger, and I got the benefit of free traffic. To get this benefit, you have to make sure that your blog is SEO optimized using the WordPress plugin Yoast and, most importantly, that you consistently make new blogs over and over. Also, it would be best if you did keyword research before you created the blog post. I use the same keyword research tool with KWFinder to find fewer competition focus keywords before writing the blog. Google algorithm will see your site as a source of information for the audience when you have that consistency. The technical elements of site speeds, age of the domain, link building, and reader retention have a collective impact on determining the rank. But still, the most important aspect of getting a higher rank is the content itself.
It will take time for your blog to rank on Google, depending on how competitive your blog niche is. On average, it will take around 6-12 months to have your blog rank if less competitive, but it may take 1-2 years to rank if your blog is too competitive. If you have SEO optimized and you create blogs consistently, average three blogs in a week. You can also opt for revising and reusing all the old content on your site. Since that content has already aged in the books of Google, a little optimization for readability and keywords can work very well for your on-page performance. Add a faster loading speed, and you will get better in google rank.
2. Youtube Video
Like blog posts, youtube videos can be the best free traffic source for affiliate marketing. If you create good videos, they are SEO optimized, and you create consistent videos every week. Youtube videos can also generate free traffic for a long period if the video is still relevant in the future or an evergreen video. To SEO optimize your videos and your channel, few tools can help you. For keyword research, I am using Keywordtool.io, and Tubebuddy can help you with your Youtube SEO.
You can generate free traffic for affiliate marketing by beating your competition in terms of content quality. You will quickly climb the ranks if you offer a comprehensive content experience with elements that add value to the audience. People said Content is King, which means that the more you create content, the more you will get rank, get traffic, and get more conversion. If you optimize your videos, you will notice your newer videos enjoy increased visibility that will continue to scale. It will make significant views and subscribers to your videos.
Creating youtube videos can be very daunting. It will take time to publish videos. That is something that you need to watch. Is it worth your time to create Youtube videos to promote your product? If you have these questions in mind, I will encourage you to learn the Youtube video course, which will teach you step by step. Don't miss this traffic! The audience from Youtube videos is the hot audience, and many of them are ready to purchase the product you promote.
Best Social Media Traffic Source For Affiliate Marketing
Social media advertising such as Facebook and Instagram ads has become more popular in the last five years. Many affiliate marketers only focus on this type of traffic source and drop out all other traffic sources. The reason is that social media has become very popular in this recent years, and the number of users has increased significantly.
Social media can reach audiences naturally interested in your product because the algorithm is based on statistics about content consumption. It will direct your ad to a consumer who is actively looking for your product. When the reach is increased, traffic automatically grows in the target audience—the app's target audience through segmentation for age, gender, location, and interests. The best thing is that these ads are a lot more pocket-friendly than other methods mentioned in this blog.
Paid campaigns play a beneficial role in boosting your traffic via social media. You can invest in paid social media campaigns to increase the reach of your affiliate content. Paid advertisements do not substitute organic reach, but they are a part of a broader strategy that eventually yields more success than the previous projections. Keep in mind that quality and relevance matter most. Your traffic will only convert if you upload something meaningful. That will help you strengthen your community and establish your authority over the following!
1. Facebook Ad
Facebook ads offer the best advertisement as it has the largest user base. It has more than 2.7 billion users worldwide, so no matter what type of business or product you want to promote, you can do it through Facebook. The best thing about Facebook ads is that they can easily be aligned with B2B and B2C. Many business decision-makers spend 74% more on Facebook as compared to other people.
Many of you may be familiar with B2B space as it is pretty competitive. It means that B2B marketers must be very aggressive. The best thing about Facebook ads is their ad formats, targeting options, and measurable capabilities aligned with their marketing strategies. It is quite worthy whether the user is in the proverbial upper funnel stages, casually scrolling, or doing their research.
2. Instagram Ad
Instagram is also one of the leading platforms, and it ranks second after its counter-platform Facebook. It has around 1 billion monthly users. With its exciting feed, stories, and IGTV feature, there is a great opportunity for brands to get into this space to increase their ROI. There are many reasons you should choose Instagram ads, but one of the best is that it allows you to target your audience more precisely.
Instagram allows you to target your audience by location, interests, demographics, behaviors, and much more. It means that your ad is going to appear on the news feed of your targeted audience. It will eventually increase the chances of the sale. With Instagram, you can also customize your audience and monitor results. Branding becomes a lot easier by using Insta ads. Furthermore, you can earn your customer's satisfaction as it allows you to connect with your audience.
Best Contextual Advertising Traffic Source For Affiliate Marketing
Contextual ads are found in the form of advert blocks in the content associated with them. These adverts are mostly run via Google and Microsoft pubCenter. The visual ads are usually stylized as a question or a couple of sentences hitting one of your pain points that you are currently reading or searching about. The pictorial banners are a preferred form of contextual ads.
An ad published under contextual advertising is a collaboration between a pair of partners found through Google AdSense. You can generate significant amounts of traffic with this source. That's why many people question the role of contextual adware applications in affiliate marketing. Data suggests that the ads promoted based on context are more successful because they work on two principles that apply to the digital audience. It adds value to their experience and also helps them see what they are looking for.
Technically, adware companies work as a network to allow users to run ad campaigns through a search engine of choice. Keyword targets are established, and designated URLs receive the bids like PPC campaigns. One must remember that a contextual advert would charge according to Cost Per View (CPV) instead of PPC.
1. Admedia
Admedia is one of the best platforms, especially if you are looking for multiple advertising solutions. It provides almost all digital advertisements no matter what type of ads you want to use. You can use the following ad types by using Admedia to promote your product or services on the internet.
Search ads: It is one of the most effective ad types offered by Admedia as it allows you to compete with millions of businesses out there. Search marketing is the most effective way to promote your brand and increase your ROI.
Contextual Ads: You can send relevant, targeted messages by using the contextual ads feature of Admedia.
Native Ads: You can use these ads to boost awareness and high-value customer engagements. It also allows customers to experience products before purchasing. Native ads are pretty helpful in driving effective traffic to your website that eventually creates brand awareness.
2. BuySellAds
This platform is quite known for its flexibility as it allows you to set preferences for ad size, location, etc. You can have full control over how you appear and how you can utilize it effectively. If you are a savvy marketer, you can maximize your ad revenue by listing your preferences to complement your audience.
BuySellAds is kind of more appealing to smaller businesses and bloggers. You can integrate an HTML ad as it is an easy copy-paste affair that doesn't need any technical skills compared to other services. BuySellAds is not only best for advertisers but also for publishers. If you have a website that has tons of traffic every month, you can easily generate a handsome amount of money with it.
Best Email Marketing Traffic Source For Affiliate Marketing
Affiliate email marketing is highly underutilized for traffic generation in current times. The power of an email is often underestimated because of the fear of getting tagged as spam. But when it comes to affiliate marketing, there is a lot of room for enticing and engaging the audience. Whether it is advert space on newsletters or direct leads, emails work ideally for redirecting the reader to your website. A little wordplay and research are needed to find the recipe for the perfect email marketing strategy for affiliate projects.
In the case of email marketing, it is necessary to utilize software intended for the same purpose. Whether it is an automated tool or a specific promotion strategy, you must focus on the campaign's core theme. After all, emails are an underrated contestant among the best traffic sources for affiliate marketing. Every affiliate marketer faces the same dilemma of saturation of the same idea in the same demographic of the target audience. Here is where you must find a way to develop an unbreakable trust with your audience.
1. Udimi Solo Ad
Solo ads are one of the fastest ways to build your email list of subscribers interested in your product. One of the best platforms for that is Udimi. It is a platform with several email marketers with the email list of thousands of subscribers who might be interested in your product. You need to choose the right affiliate marketing offers and then find the email marketers with the relevant list.
For example, suppose you are into the crypto trading niche and want to promote your product or a product from warrior plus, Clickbank, etc. In that case, you need to contact the person with the email list of people interested in crypto trading. With proper strategies and research, you can easily earn from this platform by promoting affiliate products.
2. Personalized Email
Many marketers out there are not familiar with the concept of personalized email. But, it is one of the most effective ways to build a relationship with your audience. Whether you opt for an Udimi email marketing service, try to make your email list of subscribers and start creating bonds with them to promote the best products.
Creating your list of subscribers will help you in the long run. Besides, you will be able to target them however you want. For that, you will need an effective email marketing tool like Getresponse or Mailchimp, etc. So, start with personalized email today and watch how it will take your business to the next level.
Best Native Advertising Traffic Source For Affiliate Marketing
Native advertising affiliate marketing is slightly different from other variations of affiliate marketing. While most adverts appear according to the context, a native ad appears as the content on search engine results. They perform better because the tags of 'promoted' or 'sponsored' are often unnoticeable at first glance. If you don't pay much attention before clicking a search engine result amongst the top ranks, you are more likely to visit an affiliate post.
Native ads feature on apps, websites and also contribute to the aggregate content. They are straightforward to slip in between other blog posts and links on the original site. Mobile ads specifically are beneficial for native PPC ads. Since native ads are camouflaged as the content itself, that's why it is easy for them to perform well! This slight manipulation is why these ads can solve the common queries about paid affiliate advertising.
1. Outbrain
Outbrain is the most effective and recommended platform that is powered by native ads. It is working in more than 55 countries with a targeted audience of millions of users per month. It is a web advertising platform that helps to display boxes of links within a website. These boxes are also known as chum boxes.
It allows publishers to run widgets within the content recommendation and native ad placement. They also allow the advertiser to reach a target audience with the granularity as Facebook ads but with the reach limit of Google ads. Advertisers can have access to premium audiences at many affordable prices.
The native advertising of native ads takes a different approach as it lists your ads like an article or newsletter. It also ensures that your ad is shown to the users who can be interested in your product.
2. Taboola
Taboola is the best competitor of Outbrain to set up native ads. Content publishers use it to encourage users to view more content on a single website. Well, it is easier to use, and its user interface is very intuitive. Along with that, it is much cheaper than other platforms. After setting up an ad, you will get a lot of clicks and traffic on your website.
Taboola allows bidding for $0.001, and once your campaign is active, it allows you to modify the bids to up and down. Outbrain doesn't provide that option, and that's why Taboola is a highly recommended platform for native ads. This feature of Taboola can help to reduce CPA costs. So, if you are going to promote some interesting content, you should opt for Taboola ads today.
Conclusion
The choice of the best traffic source for affiliate marketing depends on your niche. While the beginners in affiliate marketing are suggested to opt for mainstream networks, those with little experience choose to go different. It is ideal to choose a traffic source and perfect it so that your campaigns perform proficiently. Remember that the jack of all trades was a master of none.
There's no harm in keeping an eye on alternative traffic generation sources, but it is better to master a technique first for a broader scope. With time, you can quickly narrow your niche's scope and even explore the underrated traffic sources. We hope that this article has helped you choose the best traffic source for affiliate marketing and strategy for traffic generation for your affiliate marketing campaign.
If you want to learn more about affiliate marketing, read my other blog, How to make money with Affiliate Marketing. If you are ready to start your online business with Affiliate Marketing or are already in it and still figuring it out, you can join the One Funnel Away Challenge. You can learn how to use the different types of affiliate marketing appropriately to get outstanding results. Most importantly, it will help you to build an online business that generates income through affiliate marketing.
"The future belongs to those who believe in the beauty of their dreams."