Affiliate marketing is a lucrative way to make a living from home to increase your passive income. Many individuals who want to start doing affiliate marketing have no idea where to start the adventure. This article compiles some of the best affiliate programs for beginners, simplifying your time looking for a suitable program. 
There are thousands of affiliate programs online, but not all of them are suitable for beginners. Selecting an ideal program for beginners ensures that you can generate income as soon as you join the program.
What Are The Best Affiliate Programs For Beginners to Start
Affiliate marketing works well when you have a website or blog to drive traffic and get commissions when someone buys using your affiliate link. Starting a website or blog nowadays is cheap, and you can do it yourself. For instance, service providers like WordPress and Bluehost provide an extensive collection of tools to help users build impressive sites at a small fee. 
Truly, you don't need a fancy website or blog to rake in income from affiliate marketing. Create relevant content and help your readers understand the value of products that you market. Then, do it right, and you can make hundreds of dollars from one affiliate sale. Wouldn't that be great? Here are the best affiliate programs for beginners that can help you start your affiliate marketing career. 
Amazon Associates – Best Affiliate Program For E-Commerce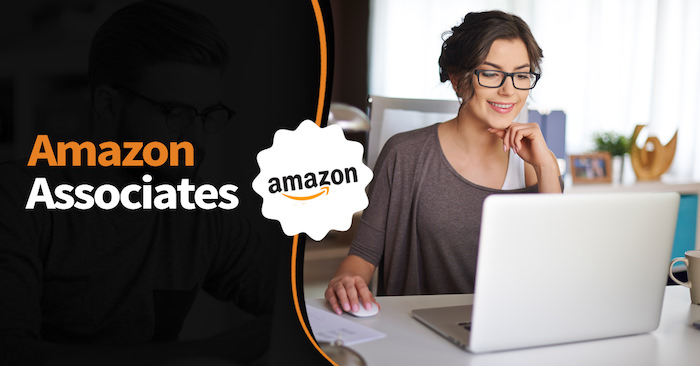 Among the best affiliate programs to make money is the Amazon affiliate program. Did you know that Amazon introduced an affiliate program in 1996? Furthermore, Amazon is a renowned store that serves many countries worldwide, and beginners have a real shot at making money. The store carries over millions of products, ensuring that you can always find something to sell on the site.
Amazon doesn't pay a lot to affiliates, and their commissions change often. However, you will never lack something to link to when blogging. Therefore, you can include several products per blog and make several sales. Also, you can earn more commissions by joining promotion bounties that offer a fixed payout per purchase or subscription.
How to Join
Firstly, you need to create an account with Amazon and go to the Amazon associates signup page. Indeed, it is an extensive process, and you will need to fill in the media you intend to promote the products on. You will also have to disclose how you intend to drive traffic to a website, blog, or app and make a sale.
Other stuff you need to set up includes setting up your tax and payment information. Then, select niches you are familiar with as you begin as an affiliate. Once you have your affiliate account up and running, you can search for products you can promote from the search. You get an affiliate link that you can add to your website or social media posts.
Pros
A wide selection of products to sell.
It is free to join.
Internet users trust Amazon, making it easier to close a sale.
All links are customizable.
The dashboard is simple to navigate.
Cons
Low payout rates.
The cookies last for 24 hours only.
Payouts can't be made through PayPal.
Commission rates change often.
Fiverr – Best Affiliate Program For Online Job
Fiver affiliate program is among the best affiliate programs for beginners 2021 because it is simple to join and start marketing. The in-house affiliate program allows affiliates to market their services as well as their online learning programs.
The commissions from the Fiverr learning program are 30% per sales, which is a reasonable rate. Commissions for the services will depend on the categories you choose to promote. You should expect to earn $150 and above per referral to the site. There is a lot of earning potential from the Fiverr affiliate program when you target the right audience.
How to Join
It takes less than a minute to join the Fiverr affiliate program and start earning cash for referrals. You need to go to the Affiliates tab to fill in your details for registration. Fill out your name, email address, and password. It is so simple that every beginner affiliate marketer should join the Fiverr affiliate program.
Pros
It is simple to sign up and join.
Fiverr is a renowned brand with no viable competitors.
There are many services to sell.
The payouts per referral are high.
Cons
You only get paid for bringing in new customers.
eBay Partner Network – Best Affiliate Program For Online Product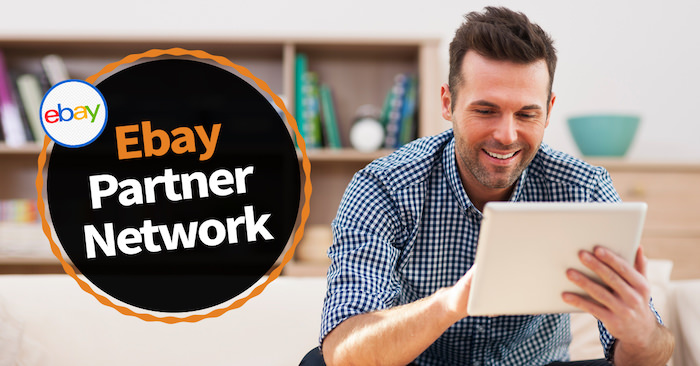 eBay has an in-house affiliate program that they call the eBay partner network. The platform provides affiliates with tools to assist them in marketing products on eBay to target customers. You get a commission for each sale. Also, you can choose the products you want to market and generate affiliate links for the same tour dashboard.
Furthermore, you can choose the media to market to generate traffic to your affiliate links. You can join other affiliate programs when working with eBay, making it easier for you to grow your income. Starting on an eBay partner network is simple. 
How to Join
You need to create an account on eBay before you sign up for eBay Partner Network. Creating an affiliate program requires an email address and password. You will fill in more details before you can have access to affiliate links. It takes less than 5 minutes to complete the registration process and get affiliate links.
You can browse through eBay products and select whichever ones you want to promote. Copy the URL of the product and paste it on your dashboard to create an affiliate link. Sharing your links on blogs, websites, and social media will increase your traffic and lead to sales. Overall, eBay is the best affiliate program for beginners without a website.
Pros
There is a wide variety of products to sell.
You can commission 40%-80%.
They support payments through PayPal.
It is easy to generate leads for eBay.
The dashboard is simple to use.
It takes a short while to sign up for the program.
Cons
It is hard to earn through auctions.
eBay is a bit confusing for customers looking to buy.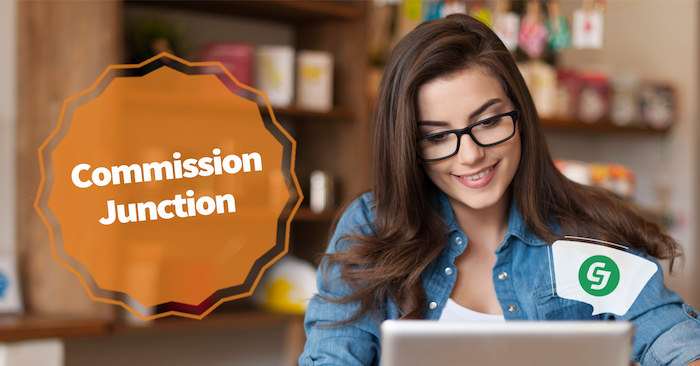 Commission Junction is an affiliate network that has many affiliate programs for beginners. The site has many affiliate programs from many companies willing to pay high commissions for each referral. Also, there are many niches for you to choose from, and you will always find something that matches your blog topics.
It would be best if you went to the CJ Publisher tab to register to access the vast collection of affiliate programs the website needs to offer. CJ publisher is the tern that the website chooses to refer affiliates, and it has nothing to do with actual publishing.
How to Join
Go to the signup page for CJ publishers and fill out your details. It would help if you filled in your name, email address and click on next. The site sends a confirmation link to your email address, and then you can fill out the remaining part of the registration. You will need a website to join the CJ platform and associate with your publisher account.
After filling out the remaining details, you will have access to your publisher dashboard. The first thing you want to do when you access your dashboard is to create a convincing bio. Your bio should attract merchants so that they will want to partner with you. All you need to do is assure merchants you can push their products and make sales. 
You need to select affiliate programs that can generate income for you because most of the programs pay per click. Earnings per click require a high amount of traffic on a blog or social media. Find something that interests you, and click on the information to see more about the merchant. Join several programs that you like and wait for approval from the merchants.
Making money on Commission Junction is as easy as finding programs and offers you like and making an application. Offers state the pay per click or sale, so you know how much you will earn. Be careful when using ads to drive traffic so that you don't end up with losses.
Pros
The platform is suitable for bloggers and social media marketers.
It takes a short time to see returns.
You can get repeat business from merchants who like you.
There are many affiliate offers and programs on the platform.
It is a reputable platform.
Cons
The competition is high among affiliates.
Beginners need to work hard to make it on the platform.
ShareASale – Best Affiliate Programs for Brands
ShareASale has been around since 2002, but many affiliates overlook the website because it doesn't contain big brands. Their affiliate programs focus on profitable small businesses from across the country. Overall, you can make serious money on the platform when you find the right offers for your content.
You can make $300 from a single sale from some of the affiliate marketing offers on the platform. Don't be fooled by the outdated website. ShareASale is an excellent place for beginners to find affiliate programs. They have a collection of merchants who are looking for affiliates to bring in sales to their business.
How to Join
It is free to join the platform, and you can create an account in 5 minutes and start promoting affiliate offers. Create an account by filling in your name, email address, and password. You will need to provide additional information before accessing the dashboard and finding affiliate offers suitable for your website.
Most of the site's products are emerging brands or established brands that are not in the limelight. Do not be discouraged when you don't see brand names that you know because you can get high-paying affiliate offers and make decent money on the platform.
Pros
The payouts are worthwhile being on the platform.
A wide variety of products to choose which ones to promote.
Payments are fast.
The dashboard has an excellent search tab.
Cons
The approval times are not specific for affiliate programs.
The website is looking outdated.
Affiliate Networks vs. Affiliate Merchants
Firstly, affiliate merchants are businesses that provide in-house affiliate marketing programs like Amazon. On the other hand, affiliate networks are websites, like Commission Junction, that collect affiliate offers and programs for marketers to select. Moreover, affiliate networks are an excellent way to avoid registering for affiliate programs one by one. You get to see the available affiliate offers all on one platform.
The best affiliate programs for beginners without a website are in-house merchant affiliate programs. They also have banners that marketers can post on social media and drive traffic to their affiliate links. On the other hand, the best affiliate marketing programs for beginners with high-traffic websites are available on affiliate networks.
Furthermore, joining an affiliate network is an excellent way to monetize a website or a blog without investing any money. Additionally, you will have access to many offers that ensure you can always find something for your blog content. However, bloggers can also monetize blogs through Amazon because it is a trusted website with many consumer products.
Overall, the only way to know what is best for you is to sign up for several affiliate sites and try them out. After promoting affiliate offers on your website, blog, or social media platforms, you will learn what works for you. Once you find something that works, stick with it and a way to drive more traffic for more conversions. 
Conclusion
In summary, finding the best affiliate programs for beginners ensures that you have good odds of making money in the first affiliate programs you join. After all, everyone joins affiliate marketing to make extra money. Amazon Associate and Fiverr offer a good deal for beginners. You will have all the tools you need to market their products and services. 
You can always join an affiliate network, especially if you have a high monthly traffic blog. Merchants in affiliate networks may approach you with offers when you show them you can generate significant viable leads. However, most affiliate networks need you to have a website or blog before joining. Some merchants in affiliate programs may choose to check your site's web traffic before approval for an affiliate program.
Overall, start small and grow your affiliate marketing business by learning a skill set to become a Legendary Marketer. Find niches you are comfortable marketing and create relevant content. Be careful when you choose to pay ads to get traffic to your affiliate links. Bid for cheap keywords that will give you significant traffic without breaking your bank. 
"Even the greatest was once a beginner. Don't be afraid to take the first step."