The affiliate marketing industry is worth well over $12 billion globally. Everyone wants to get passive income with affiliate marketing. But before you start this business, you need to have an affiliate marketing blueprint. It will show you the plan of action you need to do before promoting the product and run traffic through it.
When it comes to passive income, people find this idea very intriguing. People often think about why there is a need to drag themselves hard across heavy traffic daily to work for the consecutive 12 hours just sitting in cubical on claustrophobic desks. If you are thinking the same way, why is there a need to get so tired that you have no time for other activities? Obviously! No one wants that.
No doubt, affiliate marketing is a reliable source of monetization, but it takes a very long time to flourish in the marketplace. All the things, including deciding a profitable niche, choosing an affiliate program, creating content, building websites, and driving traffic on it using your marketing skills, are tough. Affiliate marketing is not only about the creation of a website and getting traffic on it. It's all about driving traffic and converting your traffic leads into sales for getting the commission.
In other words, you have to start everything from scratch being a beginner affiliate marketer. Because traffic generation alone on your website will do nothing unless and until your audience starts opting for your recommended products, it is a very hard and time-consuming process to persuade your visitors to purchase your recommended product. But once you are successful in generating revenue from it, you will enjoy it.
Affiliate Marketing Blueprint – Three Things You Need To Master
If you are unable to figure out how to make money online in reality. Well! For this purpose, you just need to follow the affiliate marketing blueprint guide step by step.
STEP # 1: Be Expert of the Niche and Product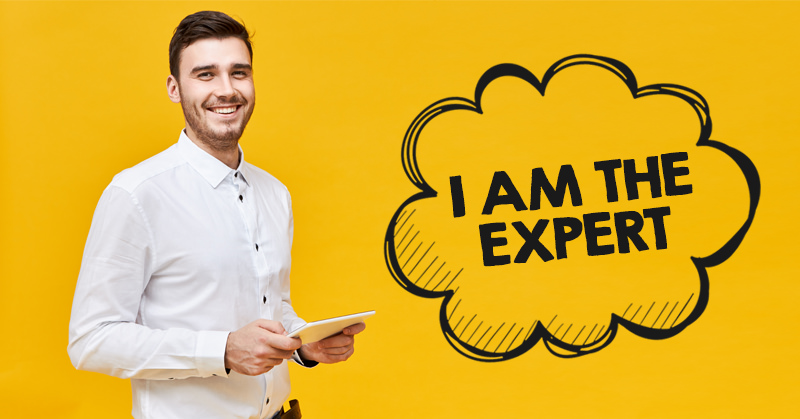 The first thing you need to do in the affiliate marketing blueprint is deciding the niche and product and get a complete understanding and knowledge. It will not be wrong to say that you should be skeptical of what you are trying to sell. When you have no idea about your product, how will you sell it? To be a proficient selling artist, you must have complete freedom and authority on your niche and product, in particular.
Because of this, you should keep yourself alert, active, and up-to-date so that you can have ever-changing information about the details, needs, and trends of your product. Usually, customers look for content and reviews uploaded by people who have personally used the product before making a sale. That's why I suggest you create content of your experience and recommend them the product.
Furthermore, it will definitely boost your confidence in the reliability of the products and services you are promoting. So, you should do proper research and experience the product yourself before recommending it to others. Though the online marketplace is jammed with proficient content creators, you can still get your unique place by remarkably playing your card after knowing all about your product.
Here are a few tips for getting your place in such a saturated place of affiliate marketing.
• Contemplate Your Niche Properly
It's not possible to cover everything under the same sky. Rather than picking up various niches, you only need to pick the only trendy and profitable topic. Every affiliate person must have complete knowledge of your niche. Whenever you feel that this niche is profitable but confusing, you just need to complete it. For this purpose, you need to create proofs, examples, reviews, and support the product for winning your audience's trust.
When you can start getting credibility in the affiliate marketplace, people will start purchasing your products. Furthermore, staying targeted to your potential audience will facilitate you a lot in selling the product. After getting the knowledge about your targeted customers' requirements, you will be able to play cards tactically. In short, you will become an expert capable of converting your engagements into sales.
• Dig Deep into your Niche with Attractive Content
After becoming an expert on your niche or product, you need to create beautiful content to immerse the niche deeply. Pursuing your audience with engaging content will surely make a professional impression on your audience. In other words, your content must have something exceptional to remain outstanding in affiliate marketing from others. While doing affiliate marketing precisely, you have to keep an eye on the fulfillment of these insights. Beginners should opt for small or low competitive keywords.
Due to the presence of several context makers, there are many things that you need to acquire to be an expert in your field. By doing these competitive things and creating unique content, people will buy more products from you due to your market influence. In addition to this, you can upgrade your product according to trends in the marketplace. You will surely be surprised to know that you can make $5000 per week or month with affiliate marketing, but beginners should stay patient as it will take some time.
STEP # 2: Conversion In Product Selection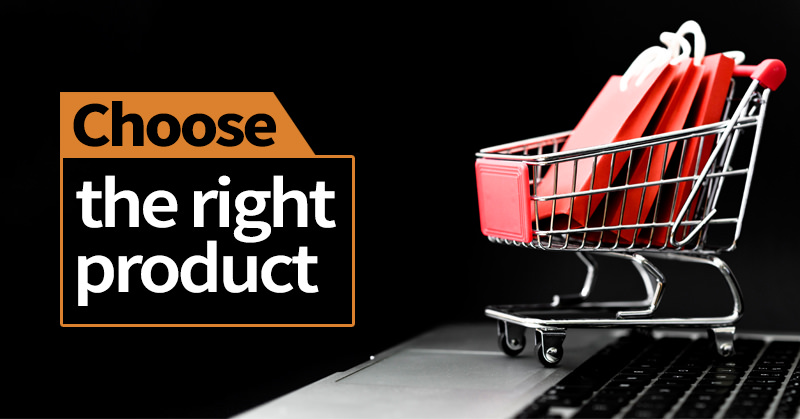 The second step of the affiliate marketing blueprint is conversion. This means you will need to find products that easy to promote or many people need or would like to purchase. As there are many product categories within a single niche, people often commit the mistake of trying to cover the whole niche.
You know what needs to be specific to your product category, especially at the beginning of affiliate marketing. For instance, some electronics niche categories like mobile phones, laptops, headphones, charging banks, and others. Obviously! It's quite a tough task to figure out one product from a wide range of options.
The following are some useful methods that can help you in selecting the product.
Firstly, go to a reliable affiliate marketplace like amazon associates and ClickBank. Then find out the top-rated products of various sellers and affiliate marketers. While doing so, never forget to check the statistics to get an idea about the percentage of profit and sales. It will facilitate you in shortlisting a few products from a big marketplace.
Secondly, look for trendy products relevant to your niche. For this purpose, I suggest you visit blogs to check which products are being promoted by your competitors. After knowing about their products and marketing strategy, you will observe positive outcomes in finalizing your product.
When you successfully shortlist 5 to 6 products, go for a gravity check to demonstrate which product is highly demanded in the market. The gravity check will also give you an idea about the commission you can earn from that particular product. After doing so, you should choose a product with a gravity above ten and a commission range between $30 to $180. Besides this, you can ask for suggestions from some authority bloggers.
STEP # 3: Get As Much Traffic And Engagements
The third thing of affiliate marketing blueprint you need to master is you should put your utmost efforts into getting as much traffic and engagement on your website as possible.
• Content Creation is Key to Getting More Engagements
You know what creating informative and crispy content is vital for boosting up an affiliate business. Providing all the necessary information and detail to the user will not be boring by adding perks of crispness. For doing so, you are definitely in need of doing proper research. The properly well-researched, in-depth, and highly optimized blogs will steal the whole market toward your services.
Nowadays, everyone likes crispy articles having complete in-depth information about your product. If you don't want to create an attractive blog post, you can explain everything through a video. When you display everything to your audience and explain the usage and preventive measures for handling products, they will refer your services to others.
Furthermore, prioritizing your content with high-quality and customer support will tend more people to purchase your promoted product. Besides this, you can improve your content engagement and bring more visitors to your website using posters, graphic infotainment, and high-quality pictures. In short, improving the quality of content is a key to increasing content and product engagement. It is one of the most important aspects of the affiliate marketing blueprint.
• Use Email Marketing
Another important strategy for marketing your product and getting more engagements is the use of email marketing. Through email marketing, affiliates can give value to their visitors and attract them back to your website. This way will turn your potential customers into your sales, for which you will get the commission. In the past, people used to add their email addresses at the bottom of a website or in the middle of content. As these places are least visible, you are spoiling your content by inserting an email address there.
The most compelling, challenging, and complementary way of using email addresses is putting them in the pop-ups. After estimating the time required to read your blog post, you need to divide the time by two and show your email address in a pop-up at that time. It is one of the best ways of grabbing customers' attention because the reader who wants to read your content will surely view your provided information.
Besides this, you can make it mandatory to add a website for reading the content, which is a wise option for bringing more engagements. After obtaining your potential audience's email address, you can send them personal rewritings, reviews, updates, newsletters, and offers. In this way, your readers will be notified about your updates and remain engaged with your website. Additionally, you can improvise your website by asking for feedback from them. Thus, you need to insert email pop up wisely to boost up your sales.
• Motivation Also Plays A Vital Role
Have you ever observed people motivating people on their website content and videos through giveaways? If yes, you must know that it's an effective and beneficial strategy. There are several websites and social media forums that adopt a giveaways strategy for increasing followers and subscribers. Through regular giveaways, you will observe a visible change in the traffic to your website. Do you wonder how you can manage giveaways?
Well! By creating online contests on your websites, you can set up a competition. More clicks and sign-ups will represent the contest winner; more people will sign up to your website to support the one. Using only a small portion of your earning and profit will bring much more back to your website. Feel free to adopt this strategy for boosting your subscribers because it is a 100% effective strategy.
• Getting Rating or Review from a Popular Blogger
At the end of this affiliate marketing blueprint, I will share the most effective strategy for increasing engagements. Well! This strategy involves approaching a famous blogger or a celebrity and asking them to give feedback about your product. As you know, rating and feedback matter a lot, so just think about what superb will happen to your business when rated and positively reviewed by a blogger.
When an authority blogger writes a few nice words about your website, content, or services, the audience will start to consider you in the market. So, what are you waiting for? Adopt this strategy to get more public attention. Moreover, you can seek audience attention by inviting such bloggers in video interviews and podcasts and ask them to share their personal experiences. In short, this strategy will bring a lot more than your expectations on your landing pages.
Conclusion
Everyone wants to have a handsome income for which less time and minimum efforts are consumed. If you are one of those, you will be amazed to know that affiliate marketing is a profession where you can avail of extra bucks. As affiliate marketing is all about promoting and recommending other sellers' products to get commission per sale, you might be thinking it is a very easy task. Well! The reality is that not everyone can do affiliate marketing because it is a time taking business.
Above all, the affiliate marketing blueprint shows an affiliate marketer's profitability depending upon the product you choose. Stay focused and start affiliate marketing to achieve something new by fostering your marketing skills. To start choosing the product/offer, creating landing pages, and promoting the product, you can read from my other blog "Affiliate Marketing Step by Step." Or you can get this Dotcom Secrets book for free to have the complete guide to start your online business.
If you want to build an affiliate marketing business or if you want to scale your current online business, I recommend joining the One Funnel Away Challenge. It will help you to learn step by step and answer any questions you may have. Most importantly, will help and guide you to build your online business fast and successfully.
"Success is doing what you want, when you want, where you want, with whom you want, as much as you want." – Tony Robbins.