According to a recent survey, around 93% of online customers read reviews to buy a product. It is a huge number that affects the customer buying decision. It also depicts that it is quite important to analyze, monitor, and respond to customer feedback. Well, there are multiple third-party Amazon review tools and feedback software available in the market to automate your Amazon FBA business.
As an Amazon merchant and seller, you need to employ a feedback software management tool that sends automatic review requests to Amazon customers after they made a purchase. Now, you can send requests to the buyers manually, but what if you are receiving multiple orders in a day? It would become quite hard to send requests manually. Hence, the Amazon review tool sounds like a good plan for that purpose.
While buying an Amazon feedback software, keep in mind that it should meet the following standards:
It should meet Amazon's terms and conditions.
The emails used by these tools should not include any links to the external website, marketing messages, and promotions.
Your chosen Amazon review tool should offer A/B testing to figure out the best template.
It must handle negative feedback monitoring.
It can be easily integrated with Amazon seller central.
With Amazon feedback software, you will be able to focus on the more critical things of the business. Like you can set -up the business alert to optimize your campaigns. Besides that, you can also use machine learning data-driven algorithms to do the heavy legwork.
It is understandable that with so many Amazon feedback software and review tools available in the marketplace, selecting the one related to all your needs is a bit of a challenge. To make this challenging task easier for you, I have jotted down some of the best tools in the marketplace in a cost-effective price range.
So let's get going and help you find the best Amazon feedback and review management tools.
What Is The Best Amazon Feedback Software And Review Tool?
Let's dig deeper to find the best Amazon review tools to take your business to the next level.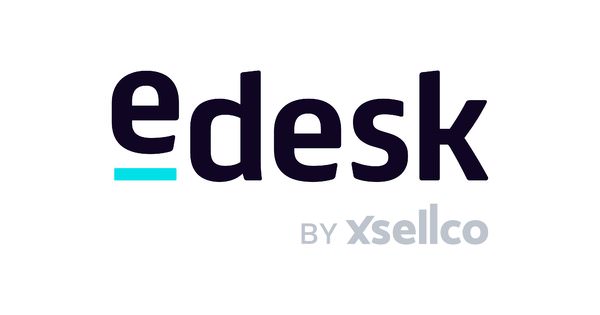 It is one of the most convenient and easy-to-use Amazon feedback software and review tools. This tool allows the sellers and merchants to escalate their product ratings by correcting the customers' negative reviews. This software edits these reviews as the issues have been resolved.
Edesk Feedback also has several filter options available that you can use to automate email deliveries and other related settings. This tool also provides you with an option to rejuvenate the advertising campaigns and set up its criteria.
Being a seller, you may add and remove the products according to your choice. Similar to ZonMaster, this software also provides you with the scheduling of emails. Sellers or merchants facing problems in reading or managing English language templates are facilitated with various multilingual templates. These available template languages may include French, German, Spanish, etc.
Edesk Feedback may also insert infographics such as images, logos, titles, order statistics, and others like that while submitting the review. This tool has an extension that is associated with Amazon, where you can directly request to Amazon. These requests are for the removal of negative feedback as soon as they are received.
There is a segregation of positive, negative, and neutral reviews with percentages to avoid confusion when operating. Moreover, setting up email campaigns can also be a positive side of this tool. For instance, discounts email, information emails, offer emails, service emails, and others. This tool provides its customers with survey templates that they can use for sharing their experiences and feedback. It is very natural as this is a review management software and surveys are very important.
Edesk Feedback can be the ideal software for you as an Amazon seller.
Features and Services of Edesk Feedback
Ithas survey templates, customized templates, etc., for better user interaction.
It allows Automated feedback and review response management for its customers.
This tool is a notification-based software.
Edesk Feedback provides you with Multilingual templates for the non-English speaking public.
If you have any queries about the price of this software, then you may refer to the following link.
Pros and Cons of Edesk Feedback
Following are some of the pros and cons of Edesk Feedback.
Pros
This tool helps you in getting higher feedback responses. In this way, it increases your sales by achieving the trust of customers.
It also gives you aid in seeing the emails and messages that are doing good and getting several responses and the ones causing unsubscriptions and negative reactions.
Edesk Feedback gives you on-time alerts that help you in improving the experience of customers with ease.
Customers that give positive feedback are automatically thanked by this software and also ask them for the product review at the same time.
Cons
Some of the users of this software complained and reported about small issues related to this tool.
It does not allow you to send multiple emails in the same email category.
This software does not support all current Amazon marketplaces.
If you want to use live chat support, it is available at the most expensive plan, about 200 dollars a month.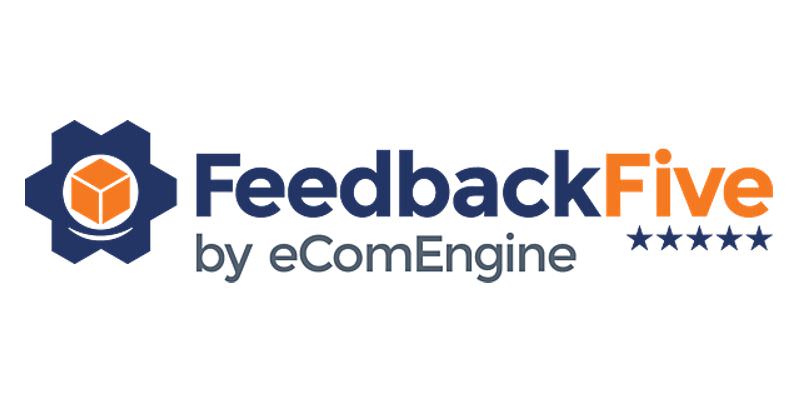 FeedbackFive is one of the dedicated Amazon review management and feedback software. With the help of this tool, you may monitor the reviews that you receive on your products from your customers and then instantly respond to them. Because a sensor may track down the clients' negative feedback, you can also set a custom alert for that. Whenever you get such negative feedback on your products, you may alert or ask your customers to change them as the issue has been solved.
You can also track the records of the product that are mostly concerned with the individuals. For example, being an Amazon seller, you can launch a new item in the marketplace without understanding its performance. Then you can set up a filter by using this tool where you will be able to track the product's performance alongside review management.
Along with it, this tool can send up to 1 million customer emails. And it also manages the top-selling and high-value items from your amazon selling place. You can get this software in the price range of 899.99 dollars per month, along with all of its advanced features that can enhance your business in no time.
In addition, this FeedbackFive offers you a short version that may send up to 50 automated emails to the audience and design up to two advertising campaigns without even paying a single penny. This feature makes it an ideal software for beginner Amazon sellers. Once the venture starts blooming, you will get the desired results from it.
Features and Services of FeedbackFive Amazon Review Tool
It can Automate the emails up to 1 million and can also do their analytics.
This tool has excellent Review and feedback management.
It also provides you FBA merchant account extension and support.
Feedback Five has campaign templates and email templates powered by email wizard.
It generates the targeting links for the customers for their reviews and feedback.
And it is available in Amazon.au, .uk, .de, .es, .mx, .in, .fr, etc.
You can certainly use this tool if you are a beginner seller and new to the Amazon marketplace. This tool has amazing features, and it is very easy to use. For the queries of prices, refer to the given link.
Pros and Cons of FeedbackFive
Here are some of the pros and cons of FeedbackFive.
Pros
This software automatically sends requests according to the customer's preferred language.
It can auto-track the reviews of products and can also access ASIN-level for product review data.
FeedbackFive notified you of feedback and reviews given by the customers.
This software can analyze your Amazon sales data with great ease.
It provides you a personal kick-start session with an account advisor and in-app onboarding.
Cons
The service of this software updates slowly.
It has some very expensive additional features.
FeedbackFive has a complicated interface, so it becomes difficult to pick a plan with this software.
This tool does not provide professional customer support to its customers.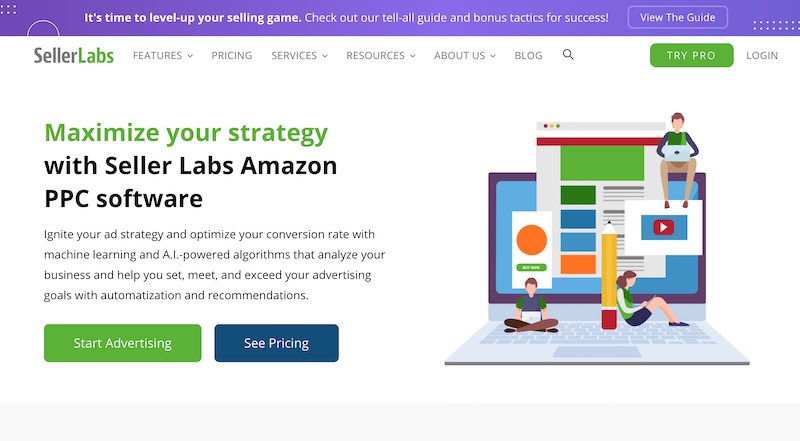 SellerLabs Feedback Genius is an Amazon review tool with an excellent user interface, and it is highly convenient to use. This tool helps the seller or merchant to manage all types of feedback and reviews within a given time frame. This software can also send automated emails to up to 60,000 as communication with the customer is their top priority. So this toll facilitates the seller with its amazing customer service features.
Feedback genius has a survey analysis where you may create several templates for email templates. Can also send these templates to different customers for generating feedback in the form of service. It may help you in deciding which template is doing better in the marketplace. In addition, this tool is available in about eight different Amazon marketplaces to be used vividly.
You all understand that good things are not free, therefore to get benefits of the services of this software, you have to select a package from their website, and then you can begin with the noble work.
With the help of this tool, sellers can also manage and monitor feedback rates of different customer reviews as it is used to understand the behavioral aspect of the mess or product you are dealing with. Moreover, the message delivery filter is another amazing feature of this software as the software provides you with ten different message delivery filters.
Features and Services of SellerLabs Feedback Genius
This software has an automated email manager.
It provides you with several template filters.
Sellerlabs feedback can amazingly carry out the feedback and review monitoring.
You can easily operate it from 8 variable Amazon marketplaces.
It also has survey-related templates.
Pros and Cons of SellerLabs Feedback Genius
Here are some of the pros and cons of SellerLabs Feedback Genius:
Pros
SellerLabs help you in the optimization of your messaging strategy for sending automated item reviews templates.
It can make strategic decisions and improve your messaging workflow.
You can easily communicate with international buyers with the help of this tool.
This software is fast, reliable, and consistent, even though you can send thousands of emails per day by using it.
It may purposefully grow your digital presence and also provides you keyword research and optimization.
Cons
There should be better pricing options for this software.
One of the major disadvantages of this tool is that it is currently only available for Amazon.
Reporting of this tool may cause load very slowly on larger accounts of sellers.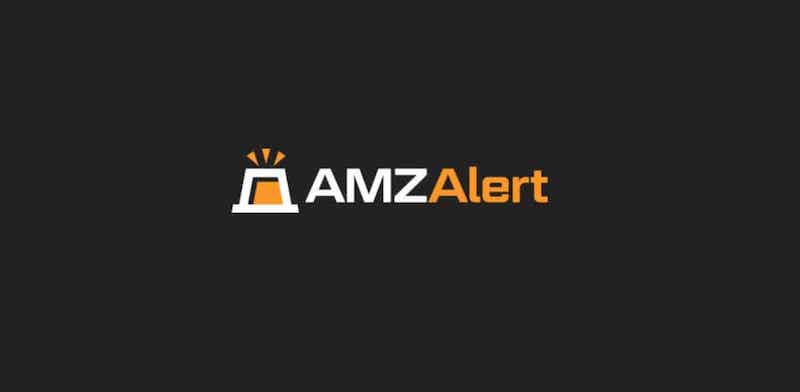 AMZAlert is an Amazon review management tool that professionals have used, whether small or grown sellers. Similar to others, this software also has advanced and updated features that may include negative review analyses, email notifications, and many others. Whenever a negative review is notified on your item, you can mark it as helpful if you want to improve and act on it or unhelpful if you find the review fraud.
This Amazon software can rate customers' reviews, beneficial for both the sellers and the customers. If someone edits his review by using this app on Amazon, you may get an instant notification. So this software may help you regarding the notifications and also keeps you updated.
The security fee is respected on the listing of products; therefore, this tool gives you an alert regarding it. AMZAlert has automatic desist letter templates that are sent to the hijacking unit and saves you from anomalies. It also provides you with a keyword tool that gives you aid with your product research and marketing processes. These keywords ranks are being released for an item to notify the users about its performance within the marketplace of Amazon.
Amazon trusted and certified customers have a high purchase rate regarding the best-selling and top-rated products. For monitoring and optimizing the rank of Amazon listings, you may drive traffic on it and make huge profits.
Features and Services of AMZAlert
This software gives you a negative review alert.
It has security features to protect the sellers and merchants from infringement.
AMAZAlert has product listing filters.
There are also automated desist letters and email responses available on this tool.
It is a notification-based software.
It also prompts Keyword tools for the optimization of your products.
This link can view the price listing of Amazon packages for this software.
Pros and Cons of AMZAlert
Following are some of the main advantages and disadvantages of AMZAlert.
Pros
It is a comprehensive, complete, and customizable software that is perfect for the sellers of Amazon.
AMZAlert is a well-designed and easy-to-use software
It gives an ideal insurance policy for established Amazon merchants who can easily handle the cost.
It makes it easy for you as you know that your listings are being protected 24/ 7 with the help of this tool.
Cons
All the packages of this tool are a little bit expensive.
The small package of this tool is particularly bad value; it is not an ideal software for new startups.
Next on the list is BQool Feedback Central that is an advanced review and feedback management tool. It is the software where you can customize your email scheduling with the help of filters and shape the customer reviews according to your choice. You may get notified about the feedback as soon as it is placed with the database. But one of the amazing features is that you can set up automatic replies that will be posted instantly when a customer reviews your product. This tool has been rated as one of the most efficient tools in terms of review management. However, its other important and highlighted features may include scheduling emails, store information editing, email campaigns, delivery time and date, setting up email limits, templates for the emails, etc.
With the help of the Emails menu, you may set various email categories that include blocked emails, sending emails, sent emails, and opt-out emails for avoiding confusion. Blocked email stays there for a month and then gets deleted permanently. In the case of sent emails, you may have them for two months.
If you have a subscription of 50 dollars or more, you may have the facility of VAR Invoice Management. For further price-related details and queries, visit the following link.
Features and Services of BQool Feedback Central
It has different email segregation and filters. T
This software has an automated email generation and response generator to feedback.
It provides you with a graphical representation.
BQool Feedback Central has customizable email templates.
It provides a VAT invoice generator to its users.
You can do the best email scheduling management by using this tool.
This software also gives you buyer blocklist management.
Pros and Cons of BQool Feedback Central
Now is the turn of some advantages and disadvantages of BQool Feedback Central:
Pros
One of the main benefits of this software is that it has minimized selling time, reduced expenses, and increased sales.
This tool offers a powerful platform to automate the repricing process for the merchants and sellers of Amazon.
It also guides them on how these sellers can reprice the products, organize email campaigns, and manage product reviews.
BQool Feedback Central refreshes whenever you enter the values, which means the calculation will be based on the latest prices. It is one of the best advantages of this software.
Cons
The interface of this software is very basic and is not very friendly.
The sales states of BQool Feedback are often incorrect, so there is a need to set up a buy box price.
When you are using this tool, it feels like it is a little bit time-consuming.
It is an advanced Amazon feedback software, and by using this tool, you can send more than 200,000 automated emails every day. This software is available for almost all major Amazon marketplace, including Europe, Japan, Australia, the UK, and North America.
Zonmaster can monitor feedback, customer service management, review requests, and much more at very cost-effective prices. The user interface of this software is very easy to understand, along with a simple design. With this software, you can also schedule your emails and do not have to do it manually while sitting for hours.
For instance, you may set a reminder to deliver an email to the customer within a 24 hours timeline after the shipping on the email address subscribed with the Amazon account of the customer. The email will certainly get delivered at the mentioned date and time.
Moreover, the Zonmaster dashboard is stunning as it dictates and updates you about the shipped orders, email deliveries, and click-through rates of Amazon products.
Major Features and Services of ZonMaster
It facilitates email marketing with automated emails and alerts.
This software is perfect for scheduling Emails.
Zonmaster has negative feedback monitoring.
It is software with personalized variables.
It provides you with sales ranking notifications and checking.
This software has customer services that are available 24/7 for its users.
It also gives you review matching of orders.
While in terms of Amazon customer feedback, review management, and other important aspects related to these terms, Zonmaster is an ideal and winning tool.
Pros and Cons of Zonmaster
Here are some of the major pros and cons of Zonmaster Amazon feedback software:
Pros
It provides you great services and always remains up-to-date.
This software has great service and a very supportive team.
Zonmaster has been extremely helpful for the users; that's why it has been recommended by most of the Amazon sellers.
This tool is very powerful and helpful for newbies.
Cons
It can be a little bit expensive for you.
This software may take a lot of your time to understand all of its complications thoroughly.
Xsellco is another Amazon review management tool with amazing features that can certainly boost up your business. One of the main features of this tool is checking through the types of customer reviews and then rate them as positive, negative, and neutral. This software also provides an extension for the Amazon seller or merchant accounts and related services.
Some of the major marketplaces also use this software, for example, Twitter, Facebook, eBay, Shopify, and others. Meanwhile, the fee that is available on Xsellco is the same for all marketplaces. There are various packages available, but the basic package starts with $99, and you can cancel it anytime if this is not your preferred tool. If you want to know more details about this software and its pricing rates, you are referred to the following link.
This tool also had survey-based templates for its customers to understand better the mechanism that works the best for them. It also helps you in understanding the designing choices of the users for further references. Meanwhile, the rest of its features are similar to the other software like notification alert system, scheduling of emails, automated email generation, and others.
Features and Services of XSellco
It provides you with an amazing response generator and automated email services.
It has a great and easy-to-use user interface.
It is a very cost-effective and advanced software for Amazon reviews and feedback management.
XSellco also has survey-based templates that are available for your use.
Pros and Cons of XSellco
Following are some of the pros and cons of XSellco:
Pros
This tool has informative competitor insights.
It permits its users to adjust the prices of their products based on detailed insights about their competitors.
XSellco has top rate seller metrics.
The software also helps the sellers identify and grab the opportunities by which they can maximize their profit.
Cons
It can be hard for the new sellers to get it understood properly without any guide.
Some of the users complain about small things like its interface.
Sometimes, it may work slowly regardless of its speed.
SageMailer gives you powerful review software that Amazon sellers use. This tool suite of features includes Amazon feedback requesting, checking reviews for individual ASINs, VAT invoice generator for Amazon marketplace, and is very cost-effective. This software has a pro plan for you which starts from $25, and it allows you to send up to 2,000 emails every month.
This plan of Sagemiller incorporates almost every feature of it, whether it is an automated email generation, VATinvoice generator, or review management. In addition, the survey that is based on SageMailer comes in nine different forms, and you may realize each of them in the marketplace and understand the results easily. Amazon buyer and seller messages are also managed with the help of this tool. Moreover, the customized template of this software is another major attraction.
Features and Services of SageMailer
It has automated email generation and management.
It also facilitates its users with review management.
SageMailer has a VAT Invoice generator for EU Amazon marketplaces.
It can review monitoring for individual ASINs.
This software is very cost-effective with a pro plan for $25.
It provides you with Amazon buyer-seller message management.
SageMailer has customized templates.
It has a survey that is based on nine templates for A/B testing.
Pros and Cons of SageMailer
Some of the major pros and cons of SageMailer are as follows:
Pros
SageMailer has Amazon's "request a review" button automation.
This software has the A/ B testing feature that allows the sellers to create a few variants of letters.
It has a VAT invoice for EU buyers as they often ask for it.
The tool has an inbox and manual emails that allow merchants to get and reply to all of your Amazon buyers.
Cons
It does not have any appealing email templates.
This software can not support Amazon marketplaces in all of the counties.
Final Thoughts
In the marketplace of multiple tools, you can rely on those that offer the highest customer satisfaction. We have offered the list of best Amazon review tools for collecting feedback. With all the tools we mentioned, you can easily and proactively respond to customer reviews and turn negative interactions into a positive one. Besides that, you can manage all your queries promptly and create customized messages for soliciting positive reviews.
Ensure to review the features of the Amazon tools mentioned above and choose the one that suits your needs. Moreover, these tools will be quite helpful in creating a world-class customer experience for your shoppers.
If you want to get more updated information about Amazon FBA, you can read my other blog on How To Start Amazon FBA Private Label Business. If you are ready to start the Amazon FBA business, you can check the Amazon FBA course to learn deeper step-by-step A to Z starts from scratch. They will help you If you have questions or you need help during your learning. Most importantly, it will help you to build your Amazon FBA online business successfully.
"Feedback is important to people. We all want to know how well we're doing. That's why it is essential for an effective performance review system to provide ongoing feedback." — Kenneth H. Blanchard.