Did you know that there are over 30 million small businesses in the US? With this huge number, you must look for a competitive edge if you want to stand out. If you are a small business, one of the things you can do to stand out is automated most of the tasks, and this is where digital marketing tools and techniques come into play.
To give you a simple digital marketing tools definition, I can say that these are tools that help marketers manage their online business- from email marketing and social media marketing to SEO and content management.
The best part is that you don't need to set aside a huge budget to get ahead of your competitors in the current world, as there are many user-friendly and affordable tools that allow you to reach new audiences and market your product's services.
This article will discuss the 10 best digital marketing tools in 2021 that every small business should have. From those that help you simplify your social media marketing work to those that help with project management, building a list, and much more- this guide will cover them all.
Let's get started…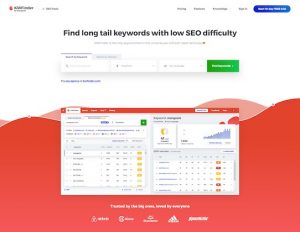 If you want your brand, products, or services to be easily found in search engines, you have to integrate keywords your target audience uses to find your offerings. Here is where a keyword research tool like KWFinder comes in.
This tool allows you to manually compose a list of keywords you can use in your product description and content. It offers important metrics regarding keywords such as;
Trends; graphical illustrations of the searches a keyword has over the last 12 months

Search volume; showing the estimated number of searches per month

PPC; paid search difficulty index ranging from 0 to 100. That indicates the level of competition a keyword has in Google Ads

Keyword Difficulty: KD shows how difficult it is to rank for the keyword. That is indicated by an index value ranging from 0-100

CPC: to show you the cost you would pay per click for the keyword to appear on paid searches
All these metrics help in both search engine optimization and paid searches. The good thing about KWFinder is that it is very easy to use. Just enter the main keyword, and the tool will generate keywords related to the seed keyword together with important metrics.
Why KWFinder is an important tool
It allows you to do keyword research fast. By providing important metrics for important keywords within a short time, you will make more informed decisions regarding the keywords to use in your content.

It allows you to find significant long-tail keywords with low competition

The tool also allows you to spy on competitors. Just enter their URL into KWFinder, and it will show you the main keywords they are ranking for

It also helps you to find location-specific long-tail keywords you can use to rank in local searches
In my opinion, this is the best keyword research tool. It is a very easy-to-understand interface and affordable compare with other keyword research tools. It makes KWFinder is one of the best digital marketing tools to have. Use this tool to get keyword ideas for your content.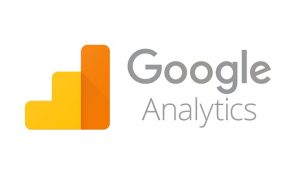 If you want to grow your business website, you need analytics reports to know how it performs in different areas. Google Analytics helps you collect crucial data regarding your website, such as your customer's behavior, visitor location, user experience, and much more.
In other words, it allows you to discover things you would have never known about your visitors. Whether you have an eCommerce site or an informative website, you want to know your visitors' behavior to tailor your content and pages in a way that delivers better results.
It is one of the best free digital marketing tools. Considering the important information and statistics this tool provides and the fact that Google doesn't charge you for using it, it is one of the best free tools you need to have in your list of online marketing tools.
Why should you add Google Analytics to your online marketing tools list?
It automates data collection work. Google Analytics automatically collects data regarding your visitors and web pages' performance and compiles it into spreadsheets and documents, then sends it to your email. Use this data to implement strategies that will improve your site performance and results.

Customized reports. Another good thing with this free tool is that it allows you to choose from the many Google report templates provided. The templates are easy to customize, and you can pick the metrics you want to see.

Google Analytics allows you to measure user behavior. This tool reveals what your target audiences are looking for on your site. You will see a navigation path for your visitors and where they bounced off. With this information, you can easily make all the necessary changes to your product/service offer and the website's navigation.

It shows you reasons your visitors are bouncing off your web pages. One of the main problems many web owners face is high bounce rates (the number of visitors who leave your website after visiting just one page). Mainly this is caused by your target audience not finding what they are looking for on your site. Google Analytics gives you detailed reports on bounce rate such as poor navigation path, the unattractive home page, etc. With this information, you can improve your website appearance and navigation to improve conversion and reduce bounce rate.
A digital marketing strategy is not complete without email marketing. Email marketing is a more effective way of marketing than social media marketing as it has a better conversion rate, especially when you tailor your content to suit your subscribers.
The famous saying "Money is in the List" is still relevant and true. In email marketing, you will need email marketing software, and Mailchimp is one of the best email marketing services for beginners and advanced marketers.
Founded in 2001, MailChimp is one of the fastest-growing email marketing services thanks to the wide plethora of features it offers to help you create a list, manage your list, and make money with your list.
The good thing with a 3rd party email marketing service like Mailchimp is that you will have a better deliverability rate than using free email newsletter services such as that offered by WordPress. That means your message will land in the Inbox folder rather than the SPAM box. Of course, this comes at a recurring fee, but in the end, the results you get are well worth the cost.
Why Mailchimp and Not Any Other Email Marketing Service?
It has a free plan for startup businesses. With the free plan, you will not get charged anything to build your list as long as it doesn't exceed 2,000 subscribers. With the free plan, you can send up to 12,000 emails a month without paying anything. If your list expands and surpasses the 2,000 subscriber limit, you can easily upgrade to the affordable premium plans.

It has a user-friendly dashboard, making it great for less tech-savvy individuals. Anyone can send professional-looking emails thanks to the wide range of templates provided. The templates are easy to edit thanks to their simple drag-n-drop editor.

This tool is feature-rich. You will get great features, including scheduling, which helps you line up emails to be sent at scheduled times. List segmentation, which helps to segment your list so that you can send more targeted emails to the right audience. Detailed reports on open rate, click rate, location of your readers, the device they are using to read your email, and much more.

It allows for seamless integrations with plenty of 3rd party apps in different categories such as eCommerce, WordPress, CRMs, social media networks, etc.
It offers great customer service. Mailchimp is known to have super-helpful support staff that provides a friendly and speedy response. You can access their support team via email or live chat. There is also an extensive knowledge base where you can find help on MailChimp users' common problems.

This tool also offers landing page builders and form builders. If you would like to collect more emails and expand your list, you will need landing pages with converting opt-in forms. Mailchimp allows you to build professional-looking and conversion-focused landing pages and opt-in forms to help you collect contact information.
HubSpot is one of the best marketing tools for sales, promotion, and Customer Relationship Management (CRM) software. I can define HubSpot as an all-inclusive digital marketing software that gives you tools to help you with blogging, social media marketing, lead marketing, SEO marketing, building landing pages and websites, marketing automation, email marketing, and much more.
In other words, HubSpot has everything you need to attract visitors to your website, convert leads, and manage your small and medium-sized businesses in one place. You don't need to have a lot of tools if you know how to use the different features Hubspot offers
Why should you use HubSpot as CRM digital marketing tool?
This all-inclusive CRM platform makes your digital marketing work easier. HubSpot provides all the tools you need to build a website, publish content, send emails, manage your social media platforms, nurture leads, and do so much more in one dashboard. What's more, you will get in-depth insights into your prospects to help you improve your results.

They have excellent tech support. In case you need help using one of the many tools offered by HubSpot software, there is the friendly tech support that is always ready to help.

A wide plethora of features. As I said earlier, HubSpot has all that you need to run a successful online business. From website builders to email marketing services, Hubspot has them all. It is almost impossible to list all the features.

Integration with plenty of platforms, including Magento and WordPress. It adds to its functionality.
Therefore, if you are running multiple campaigns on different marketing platforms, HubSpot is a great software for you as it will help you manage them all from one simple-to-use dashboard. This software solution allows you to bring all your marketing channels together and ensure a higher conversion rate and better ROI.
By putting everything you need in one place, you will not have to use different platforms, which will help you achieve greater success in your digital marketing.
While old-school SEO relied more on the number of backlinks, modern SEO practices are more focused on backlinks' quality and relevance. When links from high-authority, relevant sites point to your content, search engines will know your website is authoritative and trustworthy. That's why you need a tool to do backlink analysis, and this is where Ahrefs comes in.
With Ahrefs, you will be able to do a competitive analysis to see the keywords your competitors are ranking for in search results. You will also find the best keywords ideas, find content ideas relevant to your niche, keep track of your keyword rankings, and access your backlink library instantly.
This premium tool allows you to do keyword analysis on different platforms, including YouTube, Google, Bing, Yahoo, YouTube, Baidu, Amazon, and Yandex. What's more? It allows you to know keyword difficulty so that you can easily know which keywords to rank for.
Another crucial feature Ahrefs offers is the ranking explorer. With this feature, you will know if there are pages on your website competing for similar keywords. You can choose to delete the page or alter keywords to avoid competing against yourself.
There is also an audit feature to help you diagnose common issues on a website, such as slow-loading pages, thin content, internal and external broken links, and missing short descriptions.
Ahrefs is a great SEO tool that helps with;
Website analysis and backlink profiling

Website auditing for keyword performance and gaps

Keyword research

Rank tracking to help follow your keyword performance over time
Ahrefs is one of the most comprehensive digital marketing tools for doing keyword research, backlinking, and other marketing elements. The basic plan starts at $99.
What is the need to spend countless hours researching valuable keywords to use in your content if you will not optimize your search engines' content? That is why you need Yoast SEO to help you optimize your content.
When working with a WordPress website, the Yoast SEO plugin will be a valuable tool. Yoast SEO is one of the most popular WordPress plugins, thanks to its user-friendly interface. Whether you are running an affiliate website or personal website, Yoast SEO is a powerful tool that can help you make your site search-engine friendly.
With Yoast, you will know where to place your keyword, what you are doing wrong, and how to improve content readability.
Why use Yoast for SEO digital marketing tools?
Yoast SEO will help optimize your content for search engines. Once you have created quality content and integrated the right keywords into it, Yoast SEO uses content SEO analysis to determine your content scores based on different ranking metrics such as keyword density, internal linking, and text length. The scores are indicated using red, orange, and green bullets. You will get tips under the Analysis results indicating things you can do to make your content better in search engines' eyes.

This software improves your content readability. You can indeed look good in the eyes of Google but fail when it comes to your readers. The fact is that, as much as you are optimizing content for search engines, it is your audience who will determine if your blog or website will be profitable or not. That's why you need to ensure your content is easy to understand, and this is where the readability feature comes into play. Yoast SEO readability feature gives you tips on how to make your content better for your reader. Some of the things it checks include the use of passive voice, use of transition words, sentence and paragraph structure, and much more
By improving your content SEO and readability, Yoast SEO will help with your ranking and conversion.
The success of any project is majorly dependent on how well the teams or members involved communicate. That's why you need to have easy-to-use software that facilitates communication and data sharing within your team. One of the top digital marketing tools known for this task is Slack.
This exciting tool has become a hit in the market, with many marketers opting to use it. Thanks to its easy messaging platform and data sharing capabilities.
Also, Slack allows for integration with major project management, office management, productivity, design, sales, and developer tools. Therefore making it easier for one to run digital marketing campaigns.
This tool offers a way of keeping your big team connected and energized, even if you are working from different locations.
Slack can replace text messaging, email, and instant messaging for your team. Coming in both mobile and desktop versions, Slack can help your team work together with great coordination, no matter where they are.
Why should you add Slack to your online digital marketing tools list?
Have a one-messaging platform. Slack can replace text messaging, IM, and email with just one app.

Data sharing. Slack allows you to share files and documents with your teammates. You can share visuals and written documents.

You can also @ mention your teammate and will be sent a push notification on their computer or phone. That can help grab their attention.

Slack also allows you to hold video calls and conference calls with your other members, and the best part is that it is efficient.

Set reminders or use Google Calendars to remind you of upcoming deadlines and events
Slack is a great tool to facilitate communication between you and your team. It can be used as an all-inclusive communication app for emails and text messaging.
Visual content is a must-have in your online marketing. Not only do visuals help to break out large chunks of texts, but they also keep your audience engaged.
You don't have to struggle to create visuals, as Canva allows you to easily create original, exciting visuals in just a few minutes.
Canva is a great design tool that allows you to create visual content for your marketing campaigns. Visuals are the spine of any digital marketing campaign as they entice your customer base to take action.
The good thing with Canva is that you don't have to possess Photoshop skills or experience to use it, as there is a wide range of visual templates you can use to create visuals with ease. The simple drag-and-drop functionality allows you to create great visuals with a few clicks of a button.
You can quickly create social media graphics, presentations, posters, portfolios, brochures, and more using this Australian-based graphic design platform. Canva features a wide variety of imagery, colors, fonts, illustrations, graphics, GIFs, and templates that one can use.
Why use Canva for your digital tools in graphic needs?
Take your content to a whole new level thanks to the endless possibilities you get with this software. Canva shares many similarities with Adobe Photoshop, especially when it comes to functionalities. You can use this tool to create marketing visuals for Instagram, Pinterest, YouTube, and any platform you are in

New templates and designs are added every month, which means you will never lack a design to use in your projects.

There are tons of images and fonts you can use to make your image look great.
Creating content that engages your audience is one of the hardest things of a content marketing campaign. But with Canva, you can now create content easily and quickly, even if you have no graphic or design knowledge. Whether you use the templates provided or create a design from scratch, Canva has you covered.
Trello is a great content management tool that can help you brainstorm and strategize content for your digital marketing campaigns. It is one of the most popular content management tools used by digital marketers worldwide to create, organize, and schedule content. Besides, this platform helps to facilitate communication within your business. You can assign a project to several members of your team so that they can work together. For instance, you can have one member involved in writing, the other in editing, and another in adding call-to-action buttons and publishing the offer.
The best part about Trello is that it facilitates remote working. Where your team members can access their dashboard and work on the projects from anywhere. In the past, before Trello and other similar programs were invented, email used to be the best platform for teams to work together. However, while this is still functional to a certain degree, it often creates confusion. With Trello, you can share everything in one place for your content. You can set up a board in a few minutes and invite your entire staff to it.
Trello is not the only content management tool, but it is one of the best, especially when you have projects that involve several team members.
A digital marketing strategy cannot be complete without incorporating social media marketing. Social media platforms offer a better way of expanding your branding awareness and generating more leads for your business.
Unfortunately, it can be hard to manage your social media accounts. Luckily, social media management tools can help you do the work, and this is where HootSuite comes in.
HootSuite is a great software for managing different social media platforms. This software enables you to schedule and post content on multiple platforms and does many more things.
Here are reasons to choose HootSuite to manage your social media presence
Monitor multiple social media platforms simultaneously. The main reason to use HootSuite for your brand is to help you manage multiple social media platforms from one dashboard. You will not need to remember every password for all the platforms your brand is on. HootSuite allows you to post updates, connect with your customers, and review responses on over 30 major social networks, including Facebook, Twitter, Google+, LinkedIn, etc.

Schedule posts. Another great benefit of using HootSuite is that it allows one to schedule posts to be published across different social media platforms at a set time. Just pick the time and day.

View analytics data to see the performance of different social media marketing campaigns.

Manage customer service on different social media platforms efficiently. Customer service is something many businesses struggle with. HootSuite can view customer questions in one dashboard without checking each social media platform individually.

Social media listening. Another great feature of HootSuite is allowing you to track key phrases and keywords relating to your brand's brand. By doing this, you can mention your brand in such conversations to increase your brand awareness and boost your chances of landing new clients.
Effectively manage your social media platforms from one dashboard with ease using HootSuite.
Conclusion
With the above ten best digital marketing tools, you can manage your digital marketing business with ease. Keep in mind that some are free while others are premium or paid tools. But all of them offer a free trial for their premium plans. I hope this guide has helped you learn about several digital marketing tools you can add to your list.