What is the best affiliate marketing strategy in 2021? I will tell you all the bell and whistle about it. An affiliate marketing strategy is a method you intend to use to drive sales through your affiliate links. Most affiliate marketers combine several affiliate marketing strategies for the best results. That is to say, it is rare to find a marketer who uses one affiliate strategy in their business.
All affiliate businesses need strategies that work to drive sales and increase the bottom line. Several tried and true affiliate marketing strategies that both beginners and experts use to drive traffic to links. However, the strategies you can use will depend on the platform you are using for affiliate marketing.
This blog will discuss the various affiliate marketing strategies, affiliate marketing plans, benefits, and questions that affiliate marketers ask about strategies. You should fine-tune your marketing strategies to get more out of your affiliate marketing business.
Most Effective Affiliate Marketing Strategy 2021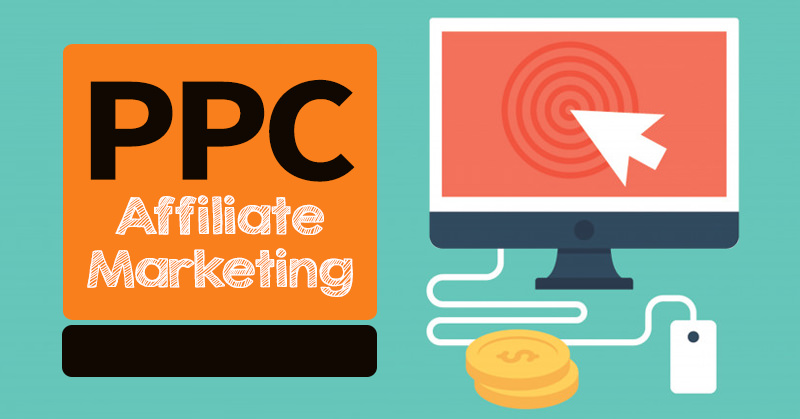 The best affiliate marketing strategy is Paid Per Click ads because they generate traffic to your affiliate links. PPC ads can transform the sales you make per day, week, or month. Many affiliates prefer to use PPC ads over generating organic traffic because it is straightforward. You can set up your landing page and set up an ad to drive traffic to the page.
Also, you can define the audiences that you want to drive to your affiliate links. That way, you only get visitors who are interested in what you are promoting. Also, you get to pay for PPC ads when someone clicks on your link. You can start with a small budget and increase it as your sales increase.
Overall, PPC marketing is straightforward, and it is affordable for beginners in affiliate marketing. You can start small and grow your business over time. So, remember that you will need to couple PPC ads with other marketing strategies for the best results.
How Can I Improve My Affiliate Marketing Strategy in 2021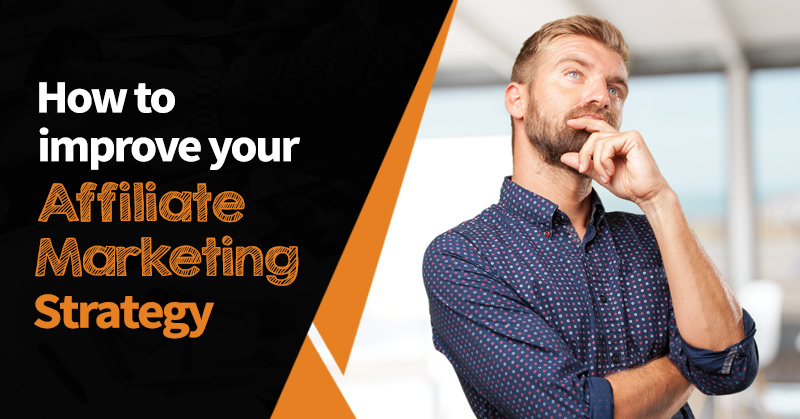 A solid affiliate marketing plan can significantly increase your sales and commissions as a marketer. Who doesn't want to make more money from their business? An affiliate marketing strategy fine-tunes your efforts and ensures that you cover all the important bases of your affiliate business. Here are some of the features you need to add or evaluate in your affiliate marketing strategy.
• Offer Value
It is essential to offer value to your audience even when you try to convince them to invest in your business. Audiences will feel compelled to buy from marketers who add value to their lives or offer value for money spent.
It will take a while to find ways to add value to your audience. You can offer them insider knowledge about products or services. Alternatively, you can give them a bonus with each purchase. The bonuses should be relevant to your products and have some significant value to your customers.
You need to look at other affiliate websites promoting the same products to see their offer. You can only beat your competition when you know what they are offering. Create better offers than your competitors to get traffic. Remember that customers are always viewing different offers to see the best one they can get.
• Write Engaging Content
Content is king when it comes to the internet. You need an engaging sales copy to ensure that you can convert traffic into sales. List the benefits of a product and the bonuses that a customer will receive after making a purchase.
You can learn copywriting skills to write compelling copies that make your audience believe the value you are promoting. Marketers can also write content that allows their audience to compare the price and benefits of different products.
Product reviews are popular, and they influence the decision-making process of consumers. Creating product reviews in a certain niche can help you increase tap traffic in a specific niche and increase your sales. Look for points that make your content fascinating so that your audience spends more time on it.
If you can't write excellent copies, you can hire a freelancer to do it for you. However, it would be best if you took an affiliate marketing course because they cover how to write content for your audience. Writing content is an excellent strategy for bloggers who want to monetize their website.
• Promote 1-2 Niches
One mistake that many affiliate marketers make is choosing to promote all products. That is a bad move because you can't know everything about every product. Some sites like Clickbank have millions of products to promote. It would be best if you chose to promote a single niche on every website that you have.
Choosing a niche or two that you have a deep interest in enables you to be an authority marketer in those niches. Promoting 1-2 niches enables you to learn about the products and what your audiences want. You will know how to connect with your audiences when doing affiliate marketing.
Overall, avoid promoting everything and anything you think that it'll make you money. Each product has an audience, and promoting everything prevents you from focusing on 1-2 audiences. It also reduces the odds of creating a dedicated audience that will be part of your monthly web traffic.
• Use Promotions to Attract Sales
Coupons, deals, and promotions are an essential part of traditional marketing strategies. They still work in digital marketing because consumers want to pay less for terrific products. Have discounts on products and let your audience know that there is a promotion ongoing.
Alternatively, you can add bonuses to your purchases to attract sales. You must make your affiliate products attractive so that consumers are compelled to buy using your affiliate links. Overall, people have a habit of sharing deals with friends, family, and on social media.
• Use Several Traffic Sources
You can't rely on one traffic source to your affiliate links if you want to make sales. Therefore, you should utilize traffic from YouTube, social media, emails, webinars, and paid to advertise. Multiple traffic sources ensure that you have a steady stream of visitors to your website at all times.
The danger of having one traffic source is that it can get shut down, or your account can get hacked. Then there won't be any traffic to your affiliate links. If you don't get control over your traffic source, you will have to start all over again.
Moreover, traffic sources like email marketing and YouTube videos have higher conversion rates than other sources. They are also affordable to use compared to paid ads. Find out the best content to place on different traffic platforms to attract your target audience.
• Create Amazing Landing Pages
Attractive landing pages help convert traffic into sales. Sadly, many affiliate marketers prefer to use generic landing pages or those that affiliate programs provide. Therefore, you should create your landing pages on your website. You can customize landing page templates to create a page that best represents your product.
Most generic landing pages provided by affiliate programs may be outdated or not attractive. Because not many affiliate programs update their landing pages frequently. It is easy to create high-quality landing pages using drag-n-drop tools like ClickFunnels.
• Become A Niche Influencer
Niche influencers are making a killing on Instagram and YouTube because they find terrific products for specific niches. Niche influencers on social media do attract traffic to their affiliate links. You don't need millions of followers to be a niche influencer. You can have a good return with 20,000-50,000 followers in the niche you are promoting.
This strategy is useful for social media lovers who want to monetize their accounts without starting a website. Therefore, some influencers get paid per each post they make with a promotional link to it. Other influencers are members of multiple affiliate programs and post affiliate content to their followers.
Alternatively, you can use a niche influencer to help you promote your affiliate products, especially when they are high-ticket products. Niche influencers have a rate per post, and they can add your link to a post related to your affiliate products. It is an efficient way to get traffic to your landing pages.
• Promote High Ticket Products
High-ticket affiliate marketing is the promotion of premium products or services for a commission. High-ticket products have higher returns than the products on Amazon or other affiliate programs. You can make $300-$1,000 per sale when you choose to do high-ticket affiliate marketing.
It doesn't take special skills to sell high ticket programs, and you will be expending the same effort to get the products in front of the right audience. Therefore, it is better to promote products that will give you $300 per sale than those giving you $2 per sale.
There are many high-ticket products and services that affiliates can promote and get high commissions. Some expensive products like online courses and marketing automation software are in high demand in 2021. So you won't spend a lot of effort looking for potential customers because the demand exists. High-ticket affiliate marketing has higher returns per sale than any other form of affiliate marketing.
• Find Programs with Recurring Income
Affiliate programs with recurring income are excellent when you want to increase the bottom line of your affiliate business. Some programs offer a certain percentage on the first sale then a recurring income on future purchases for a specific period. Therefore, you can make more per sale than when you promote products without a recurring income. You can have a monthly income from the recurring affiliate commissions on top of the commissions per sale you get every month.
• Join An Affiliate Network
Affiliate networks like Commission Junction and Clickbank have many benefits to affiliate marketers. They have many merchants who have products for affiliate marketing, and they offer necessary marketing tools. Additionally, you will have multiple products in the niches that you wish to promote.
You will have to apply to join merchant programs on the site. It is easy to have a website, blog, YouTube channel, or a social media account with a huge following. You should meet the requirements of a merchant before making an application to join their affiliate program. Affiliate networks offer payment processing when you set up a landing page for your affiliate products. Therefore, you can create an authentic website that incorporates payment processing of a merchant's products.
Another reason to join affiliate networks is to build a strong reputation as an affiliate marketer. Affiliate network platforms rank affiliates depending on their performance. Merchants can choose you to promote their products based on your past performances. Meaning, you will get invitations to the best affiliate programs and earn significant commissions.
Affiliate Marketing Strategy Examples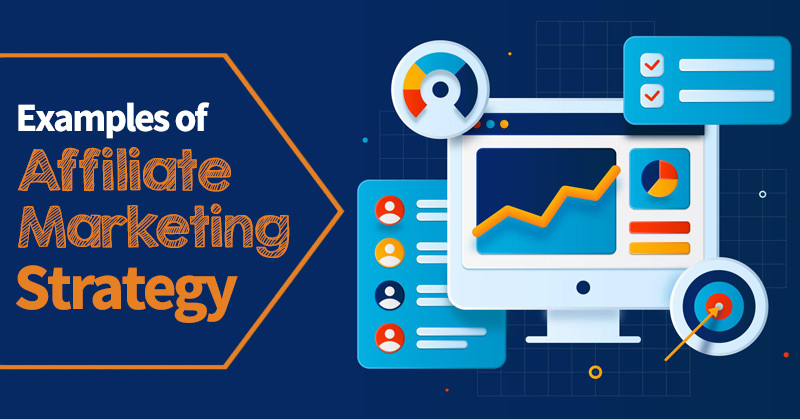 I am providing several affiliate marketing strategy examples to help you a better understanding of how to implement the strategies above. Likewise, implementation is an essential part of affiliate marketing. Using the wrong implementation tools can make your entire marketing strategy fail. Therefore, you need to understand what makes certain strategies work or not.
• Choosing Niches
There are three ways that you can decide the niche you should promote in your affiliate business. You can choose the most profitable niches, niches you know, or niches your audience is interested in.
Choosing one or two of the most profitable niches is an excellent idea because you know you will make many commissions from promoting the products. You need to check micro-niches so that you can target your audience. For example, you can choose to promote weight loss products, muscle building products, gym equipment, gym subscription, or fitness routines, all of which fall under the health category.
Promoting products from niches you understand is easier when it comes to writing descriptions and sales copies. Promoting products you use or have used in the past enables you to give in-depth reviews for the products and recommending them to the ideal audience. Another way to select niches is by going for products that your audience would like to buy. It is an excellent method for selecting niches when looking for ways to monetize a blog, YouTube channels, or social media pages. However, you still need to choose a profitable niche even if your audience decides the categories you can promote.
• Traffic Sources
You should use paid advertising when starting your affiliate business to drive traffic to your website. The best-paid ad options are Facebook and Google ads. They are affordable and can generate high traffic to your sites. Once you get traffic from social media pages and Google, you should convince your audience to subscribe to your weekly or monthly newsletters to collect emails. Use the emails for email marketing, which has high conversion rates in 2021.
You can segment your emails according to age, location, or interests. That way, you only send relevant content to each subscriber on your email list. Above all, personalize the emails as a way to gain the trust of your subscribers. Create a YouTube channel where you can share tips, tricks, and insights to your target audience. You can include your videos in your email marketing content to drive more sales. Also, keep your social media accounts active and share them on all platforms you use to drive traffic. Do not ignore a traffic source because it can turn out to be your biggest traffic source.
• High-Ticket Affiliate Products
Every affiliate marketer should promote high-ticket products because they have high returns. As a word of caution, use any high-ticket product you intend to promote. Audiences that buy high-ticket products are looking for value from a product. Money is not an issue.
You have to choose high ticket products that provide the best value to a visitor in the market. In other words, you have to promote only the best high-ticket products in a niche. So, using the products allows you to verify the benefits of the product and determine if you get value for your money.
High-ticket affiliate marketing is delicate because a customer who buys a product for $1,000 and finds it substandard won't buy using your affiliate links ever again. Verify the benefits, cost, and any other relevant aspect of the product before promoting it to your audience.
• Website Content
Check all your website content to ensure that it is relevant and consistent with the title of a web page. Therefore, ensure that your images and videos are amazing but not bulky that they will affect your website's loading time.
All web content should flow seamlessly from the top to the bottom of the page. By the end of the page, your audience should be ready to take the recommended actions from your site. Your best offers should be at the top of the page. Also, highlight any freebies you are giving away to your readers at the top of the page. Additionally, don't miss an opportunity to collect emails when giving out freebies.
Affiliate Marketing Plan in 2021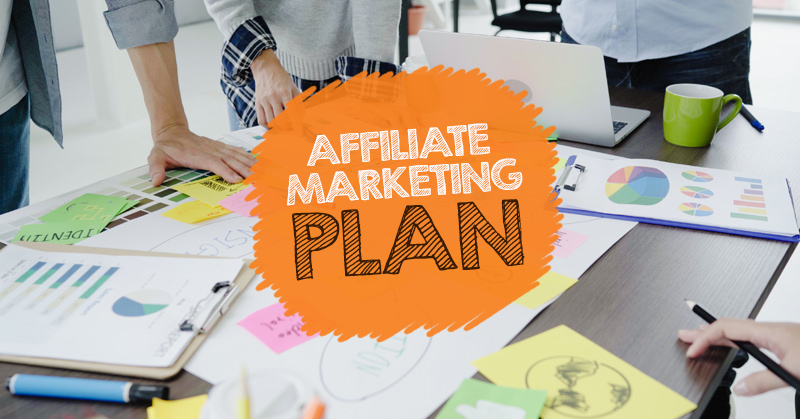 Don't forget to have your affiliate marketing strategy in your affiliate marketing plan. that can improve the returns you get from your affiliate business. Many marketers forget to treat affiliate marketing as a business when strategizing. So, your affiliate marketing business needs a plan that you can follow. A sound plan will help you establish a business that will be sustainable.
• Decide on the Products to Promote
You need to decide the products you want to promote before starting an affiliate business. It is easier said than done because there are millions of affiliate products online. Therefore, you need to write down what you want to promote, the commissions you want, and how much you are willing to invest in marketing the products. Do a lot of research from expert sites and see what other affiliate marketers recommend to make money. Certainly, collect the facts you learn from your research to use them in the future to compare which products suit you or your audience best.
• Define Your Target Audience
Define your target audience in depth before you decide on the best marketing strategies. Defining an audience includes finding out the location, age, interests, demographics, and other relevant details about your audience. Researching your audience will help you understand how to connect with them when promoting products online.
You should also check the current trends to get an idea of the audiences with good purchasing power. The goal of affiliate marketing is to get people to buy using your links to make a commission. You can't afford to promote your content to audiences that don't have the money to buy whatever you are promoting.
Take your time researching your audience because promoting to the wrong audience won't get you any sales. You can ask other affiliate marketers to give you ideas on defining an audience for specific niches.
• Marketing Strategies
Define the marketing strategies that you will use for your affiliate business. You can select a few strategies from our list above and implement them in your affiliate business. In other words, marketing efforts are essential to the success of your affiliate business.
Create a marketing plan that outlines daily and weekly marketing activities for your online business. Also, do split testing to identify the marketing channels that work best for you and allocate a budget for each channel.
Keep up with the latest marketing trends so that you are aware of the channels with the potential to give you high traffic. Some websites provide monthly, quarterly, semi-annual, and annual consumer trends that you can use to decide the right channels to promote affiliate links.
• Payment Methods
Each affiliate program has its preferred payment methods and the frequency of those payments. Others have a minimal withdrawal fee for the commissions that you accumulate. Some affiliates find it difficult to wait for 30 days before their payments are processed after making a sale.
Therefore, check the payment method of your affiliate program before you start promoting the merchant's products on your website. Remember that you will be reinvesting part of your commissions back into your business. Choose an affiliate program with low payout thresholds or a payment frequency of 1-2 weeks.
• How to Scale Your Affiliate Business
Once you have your affiliate marketing plan in place, you should define ways to scale your business once you start making money. Affiliate marketers don't define ways to scale a business, and they end up stuck in one stage for a long time. You should always have targets for your affiliate business and milestones your business should pass to progress to the next stage.
Many affiliates get stuck in making $500-$2,000 per month because their plans didn't include strategies to grow the affiliate business. Your business plan should define strategies of scaling your business up until you make $10K per month when you are doing the setup. There are marketers making thousands of dollars per month from affiliate marketing.
You will be limiting your income possibilities if you don't include an expansion plan in your affiliate marketing plan. Therefore, focus on the short-term and long-term goals when formulating a marketing plan for your business.
What are the Advantages of an Affiliate Marketing Strategy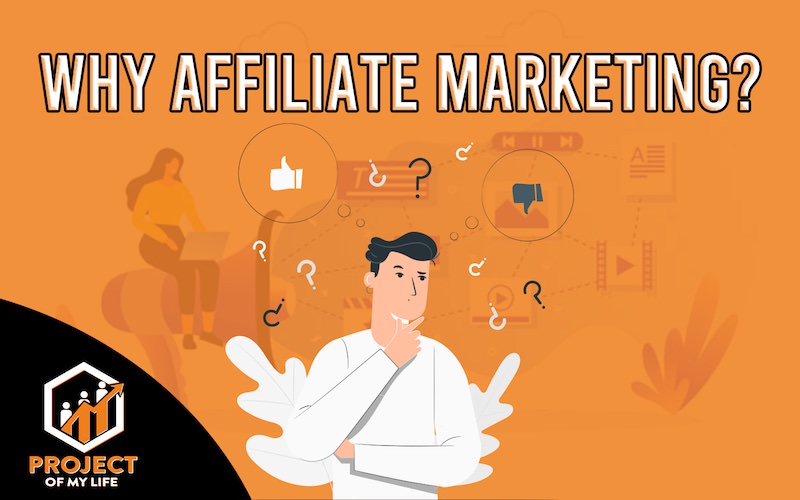 Affiliate marketing offers several benefits, and it is why many people doing 9-5 jobs use it as a side hustle. Most of the benefits are because you don't have to do affiliate marketing to make money actively. Here are the top benefits of having an efficient affiliate marketing strategy in 2021.
• More Income
Implementing an excellent affiliate marketing strategy in your business will increase your sales which will increase your income. Most strategies streamline your marketing efforts so that you have more conversions from your traffic. Other strategies tap into new traffic sources, giving you a new avenue for lead generation.
• Affordable
Strategies like email marketing, PPS ads, and joining an affiliate network, among others, are affordable for beginners. You don't have to invest a lot to implement strategies that will boost your business performance. You will spend less in comparison to traditional business strategies for lead acquisition.
• Straightforward
Some strategies like creating better content than your competitors are straightforward. You may have to spend some time doing research, but you will increase your website traffic in the end. What determines your success is how well you implement your marketing strategies in your affiliate business. Strategies that are implemented well have high results and boost the performance of affiliate marketing.
• They Build Each Other
Affiliate marketing strategies build on each other, and the overall results are a better affiliate business. You need content, landing pages, advertising, traffic sources, and other strategies to set up a successful affiliate business. Your business will likely thrive if you use several strategies that complement each other.
FAQs
1. What is Affiliate Marketing?
Affiliate marketing is the act of promoting a merchant's products so that you can earn a commission. Affiliate marketers are paid a commission for every click, membership, or sale. The percentages of the commissions vary depending on the merchant. You can make a secondary income from affiliate marketing by working for 2-3 hours per day.
2. What Is An Affiliate Marketing Strategy?
An affiliate marketing strategy is a method that helps you drive traffic to your affiliate links to increase sales. Most businesses combine several strategies to drive traffic to affiliate links and products. Affiliate marketers who don't have an affiliate marketing strategy will have a hard time selling affiliate products and making a good income. Therefore, you should adopt several strategies that help you get sales through your affiliate links.
3. Do Affiliate Marketing Strategies Work?
There are affiliate marketing strategies that work, and others don't. You need to use the latest affiliate marketing strategies if you want to see results. Also, keep up with the changes happening in the affiliate marketing industry to change your strategies accordingly. Some marketers set up strategies and don't review them repeatedly to confirm that they are still working.
4. How Does An Affiliate Marketing Plan Work?
You need to follow the implementation recommendations for your affiliate marketing plan. A plan should state how you market your affiliate products to make money. It would be best to follow your business plan and make adjustments as the changes in your niche happen. Overall, you have a better chance of building a profitable affiliate business with a solid plan when you decide to decide on the go.
5. How Often Should I Review An Affiliate Marketing Strategy?
You can review your affiliate marketing strategy quarterly or semi-annually. The affiliate marketing industry is constantly evolving, and reviewing your strategy annually can cost you an affiliate commission. Review your strategies often and confirm that you are getting the best out of them. Alternatively, you can review your strategies when you notice stagnation or decline in your sales. You can check on what you can tweak to increase your sales once your performance starts dipping. However, don't review strategies too often without looking at your marketing insights to see the performance.
6. Who Needs Affiliate Marketing Plan?
Every affiliate marketer needs an affiliate marketing plan. It is the only way you will be able to turn a profit from your affiliate marketing business. You can check the strategies that affiliate gurus are using to promote their links.
7. Should I Do An Affiliate Marketing Course?
Yes. An affiliate marketing course will help you understand the aspects of affiliate marketing. You will be in a better position to come up with an efficient strategy. Also, you will understand the best channels to use for your website when you venture into affiliate marketing. Overall, taking an affiliate marketing course will give you a strong foundation for the business.
Conclusion
An affiliate marketing strategy can make or break your affiliate marketing business. But, it is an essential part of any affiliate business. Therefore, you should spend time formulating a plan that will help you achieve your targets. You don't have to have a huge spending budget to implement the best affiliate marketing strategy in 2021.
Not all strategies will work for your affiliate business. Some strategies will work better than others, and you should focus on the ones that give you results. You have to track your activities to different strategies that are working and those that aren't.
An affiliate marketing course or mentor will help you get any updated strategy and understand how the business works. You can read my other blog about The best affiliate marketing course in 2021 that related to your business. After the course, you will see the value of having an affiliate marketing plan for your affiliate marketing business. If you are ready to start your online business, you can join the One Funnel Away Challenge. It will help and guide you step by step to build your online business successfully.
"The key to financial freedom and great wealth is a person's ability or skill to convert earned income into passive income and/or portfolio income." — Robert Kiyosaki